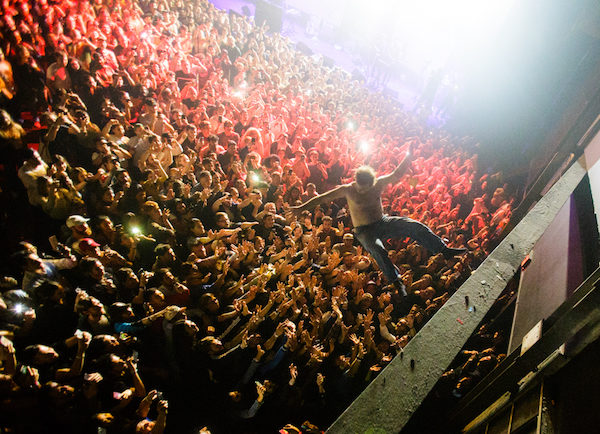 Mac DeMarco at Brooklyn Steel (September 19) by Will Oliver
From January to December, we cover quite a few shows here on this blog. It's funny to think back to when we were simply blogging about music, without ever intending to ever enter the concert coverage game. But now it's our primary focus.
Our team of photographers spend many nights a year out in the biggest and smallest rooms in New York, in the confines of a photo pit or surrounded by our fellow music lovers. Our cameras and shutters take a collective beating year in and year out and so it's only fitting for me to go through the wide variety of shows that we covered this year and picked all of my favorite shots of the year.

But mainly, this is a way for me to thank our great team of photographers for their hard work and for wanting to share their collective talents with us. It's amazing to even be able to say "team of photographers" at this point. We've come a long way and I just want to say thank you to anyone and everyone who has been a part of this journey.
Without further ado, here are some photos we enjoyed publishing in 2019: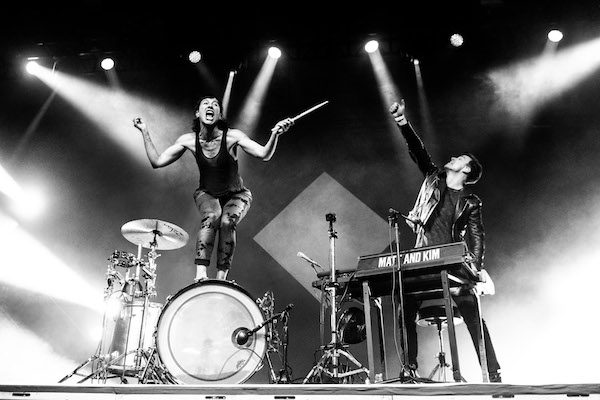 Matt and Kim at Avant Gardner (January 12) – Photo by Nick Karp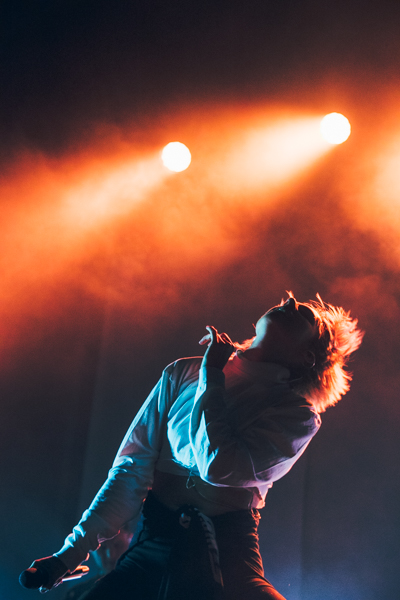 MØ at Hammerstein Ballroom (January 19) – Photo by Dana Pacifico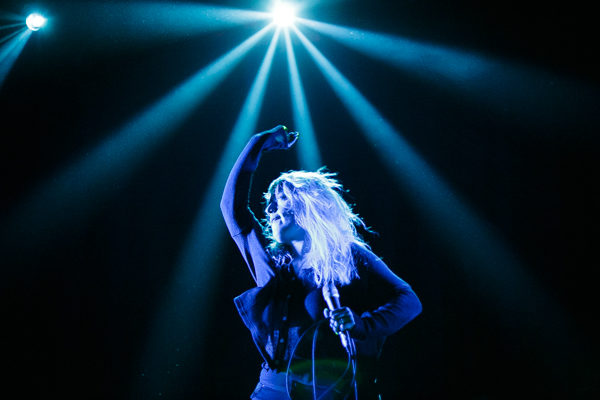 Boy Harsher at Elsewhere (February 2) – Photo by Will Oliver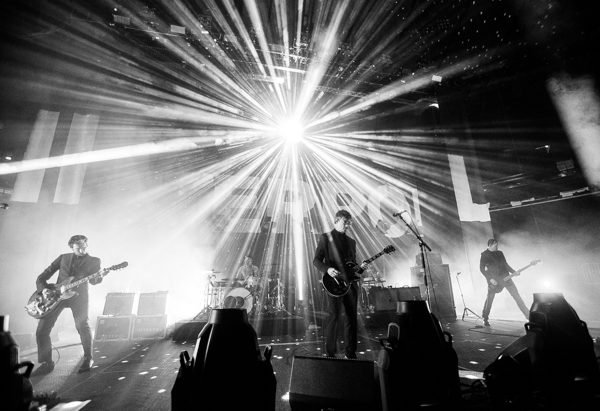 Interpol at Madison Square Garden (February 16) – Photo by Will Oliver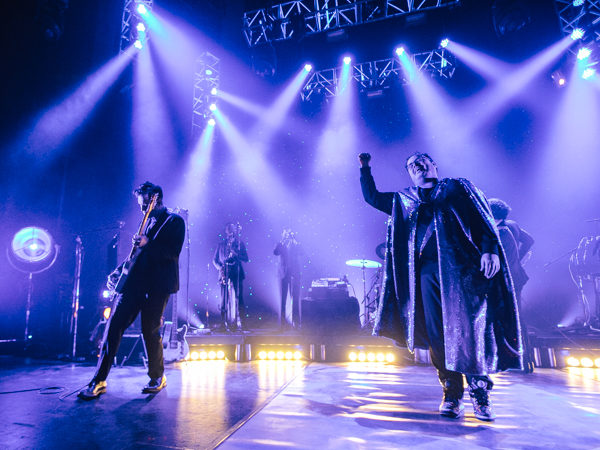 St. Paul and The Broken Bones at The Capitol Theatre (February 17) – by Anthony Bauer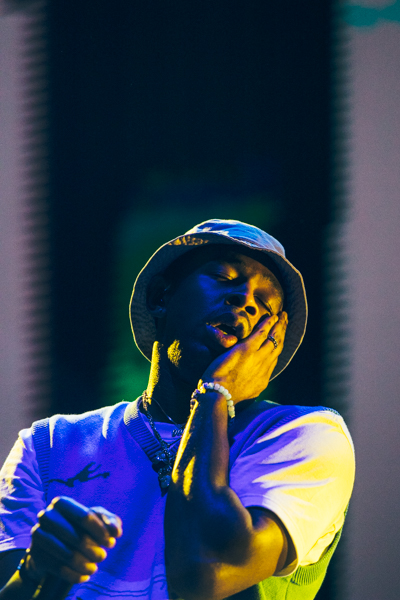 Tyler The Creator at iiiPoints by Dana Pacifico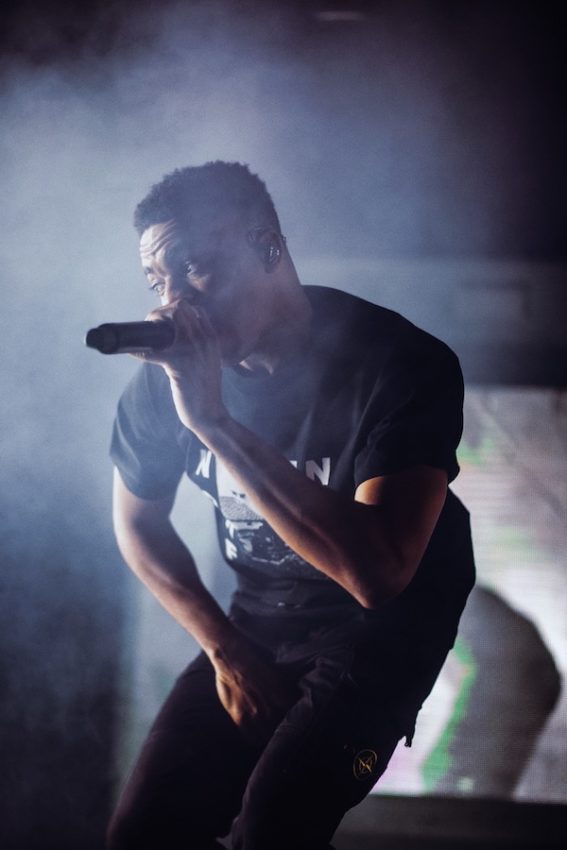 Vince Staples at Hammerstein Ballroom (February 21) by Dave Scholten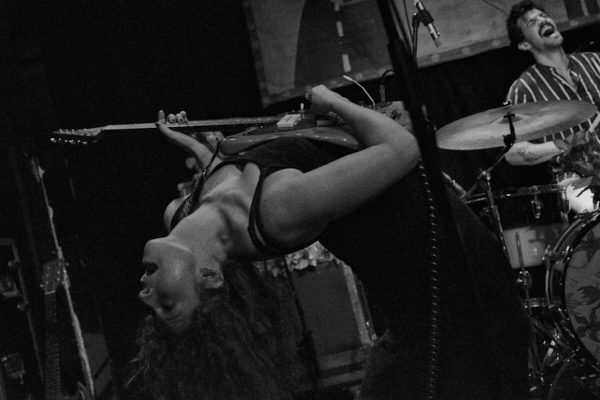 Liz Cooper and The Stampede at Rough Trade NYC (February 27) by Dutch Doscher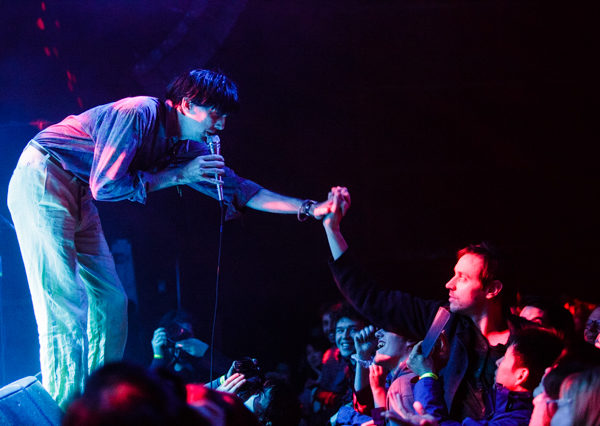 Deerhunter at Brooklyn Steel (February 27) by Will Oliver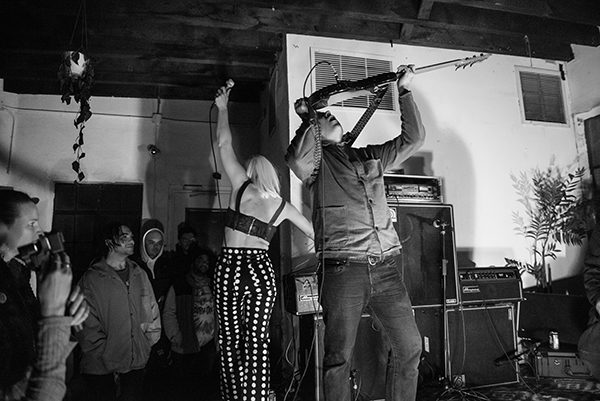 The C.I.A. at Trans-Pecos (March 6) by Brianna DiGioia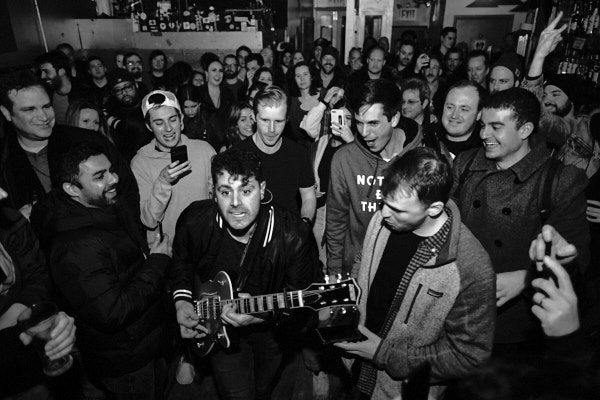 The Blue Stones at Pianos (March 6) by Dutch Doscher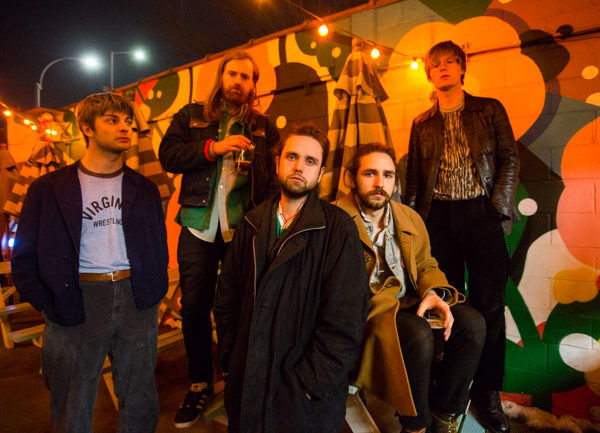 Fontaines D.C. at Union Pool (March 7) by Will Oliver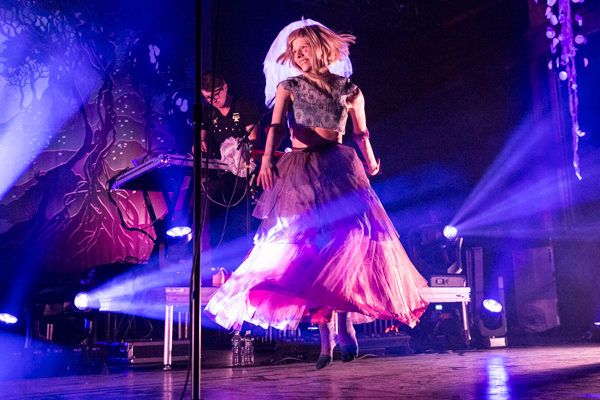 Aurora at Brooklyn Steel (March 7) by Qbertplaya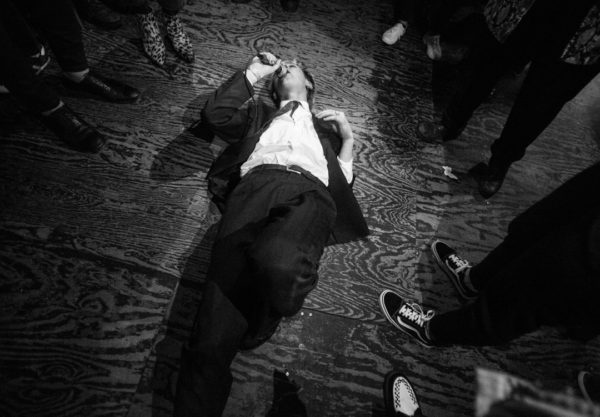 The Ninth Wave at Arlene's Grocery (March 9) by Will Oliver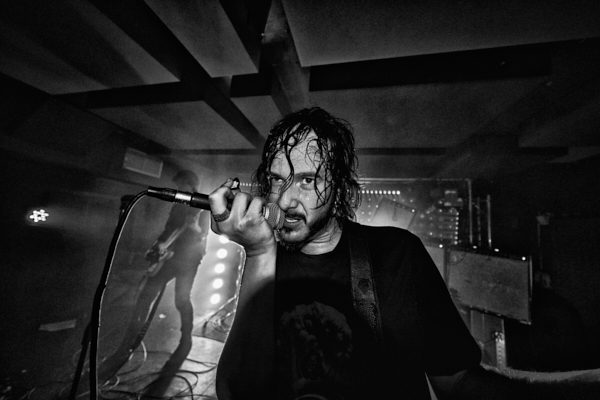 Reignwolf at Baby's All Right (March 10) by Dutch Doscher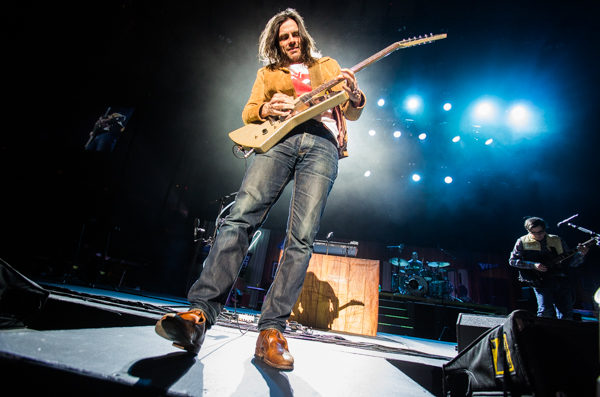 Weezer at Madison Square Garden (March 12) by Will Oliver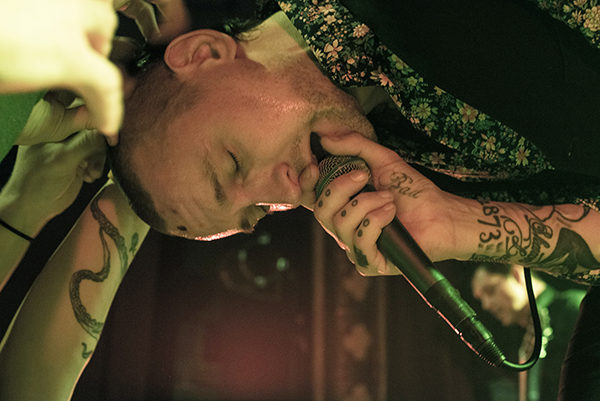 Daughters at Warsaw (March 13) by Brianna DiGioia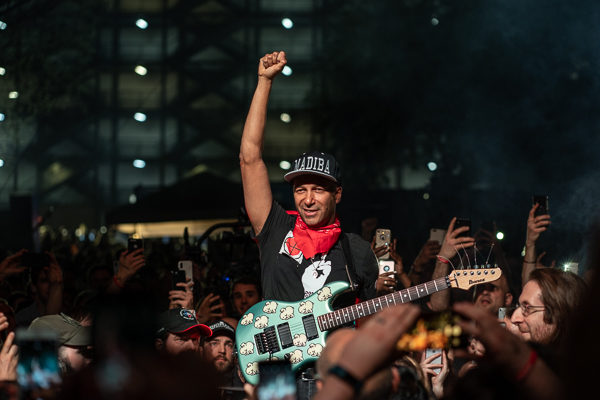 Tom Morello at SXSW by Bryan Lasky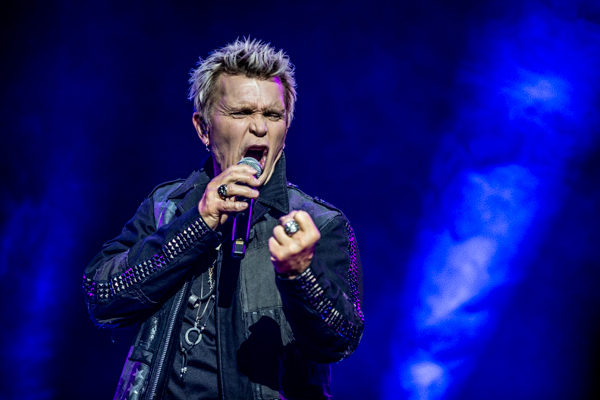 Billy Idol at Town Hall (March 27) by Omar Kasrawi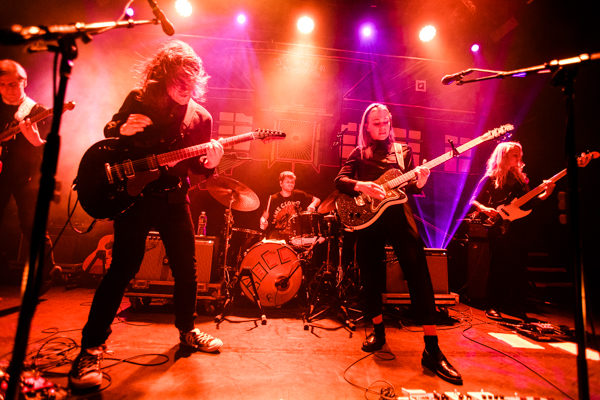 Better Oblivion Community Center at Bowery Ballroom (March 29) by Will Oliver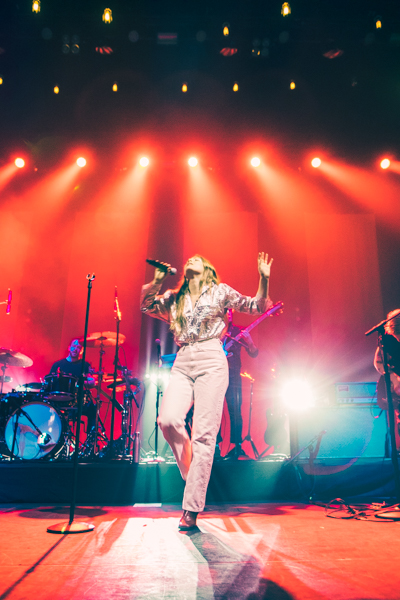 Maggie Rogers at Hammerstein Ballroom (March 29) by Dana Pacifico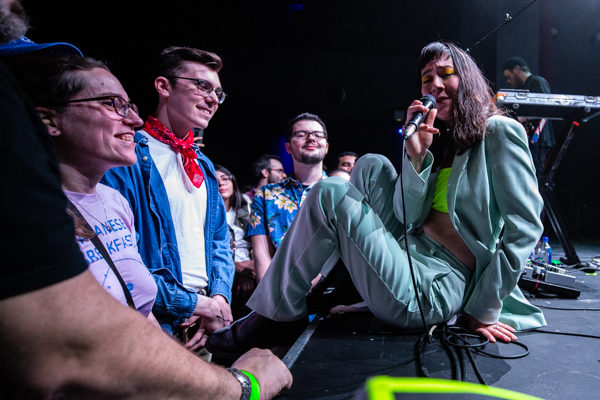 Japanese Breakfast at White Eagle Hall (April 7) by Qbertplaya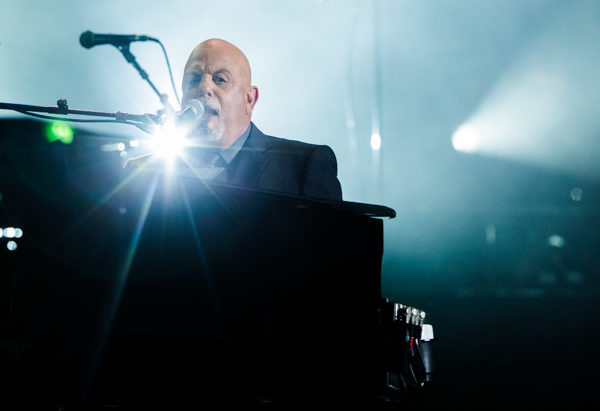 Billy Joel at Madison Square Garden (April 12) by Will Oliver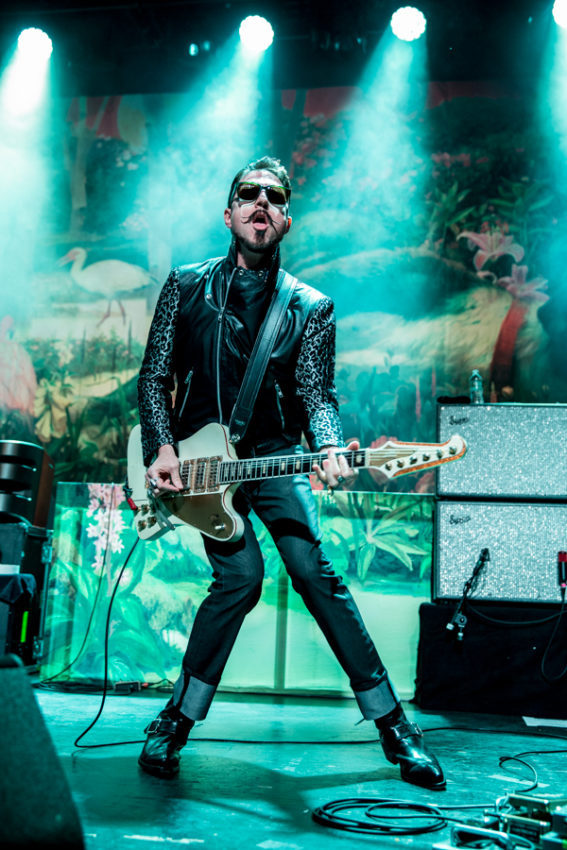 Rival Sons at Brooklyn Steel (April 21) by Omar Kasrawi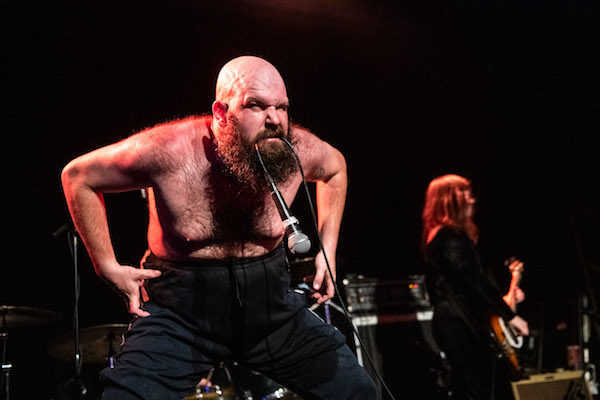 Fucked Up at Music Hall of Williamsburg (April 21) by Nick Karp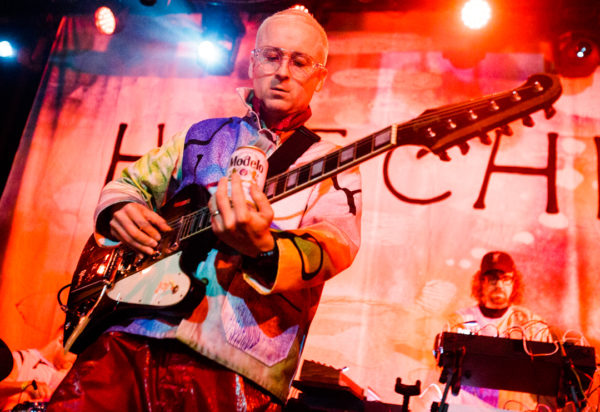 Hot Chip @ Elsewhere (April 29) by Will Oliver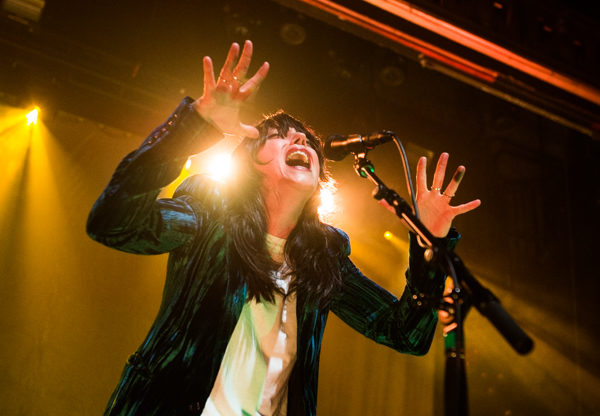 Sharon Van Etten at Webster Hall (May 4) by Will Oliver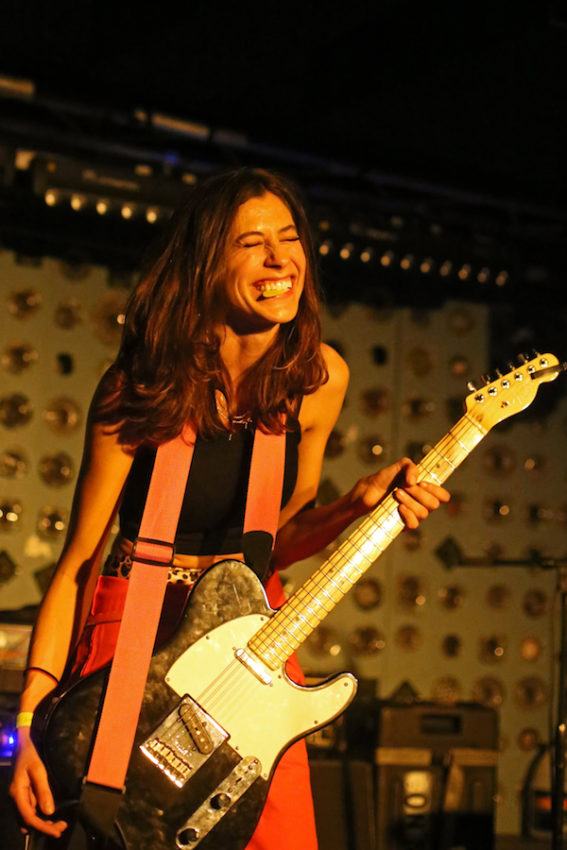 Katie Toupin at Baby's All Right (May 9) by Killian Young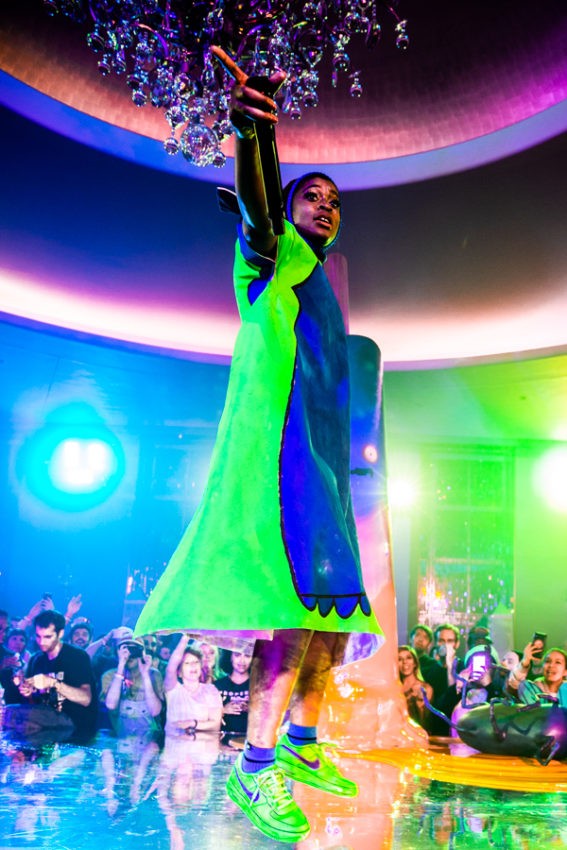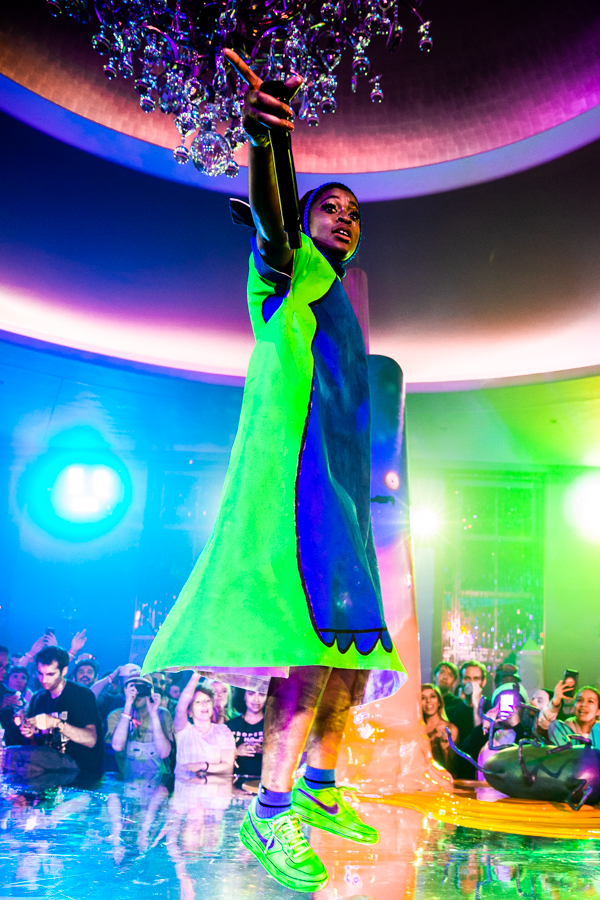 Tierra Whack at Rainbow Room (May 10) by Qbertplaya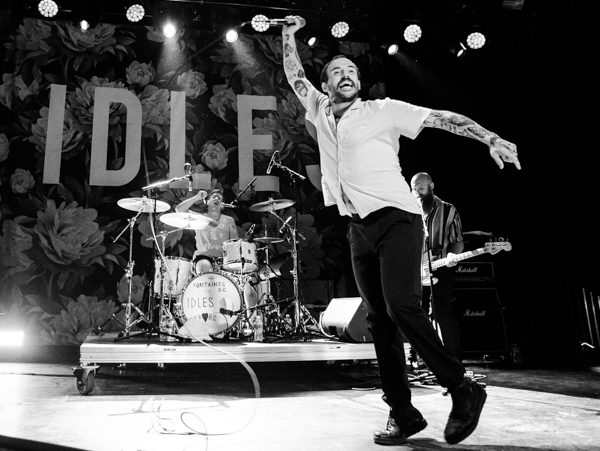 Idles at Brooklyn Steel (May 10) by Will Oliver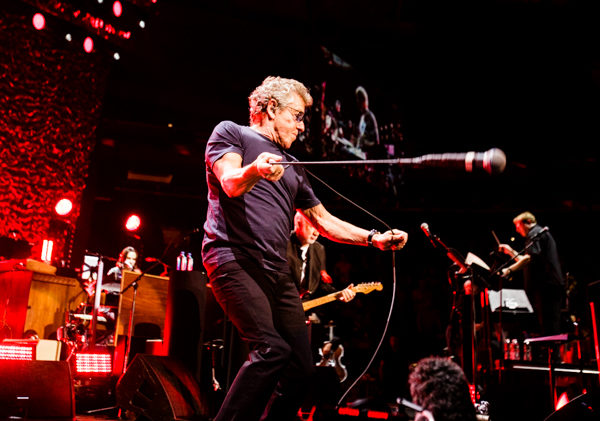 The Who at Madison Square Garden (May 13) by Will Oliver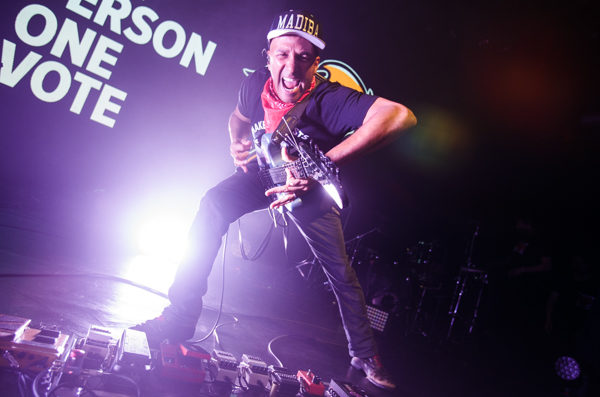 Tom Morello at Irving Plaza (May 14) by Will Oliver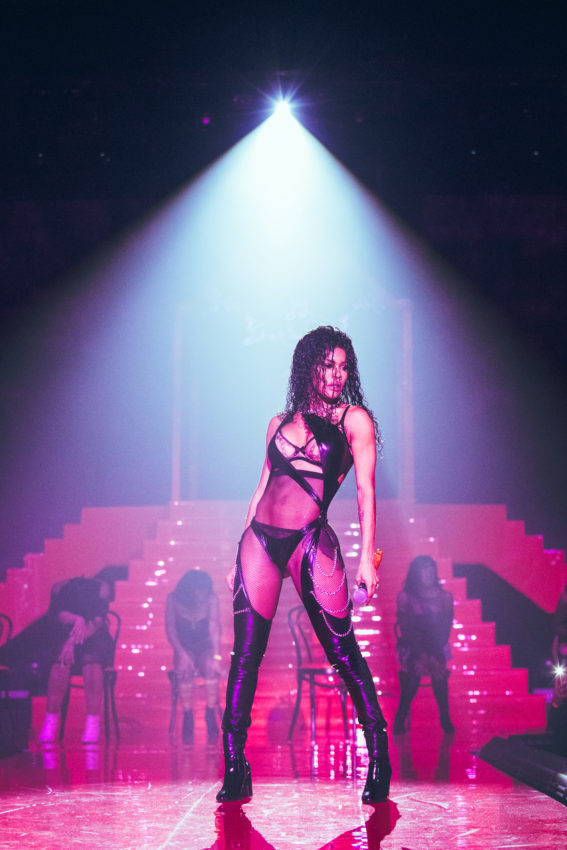 Teyana Taylor at Hammerstein Ballroom (May 15) by Dana Pacifico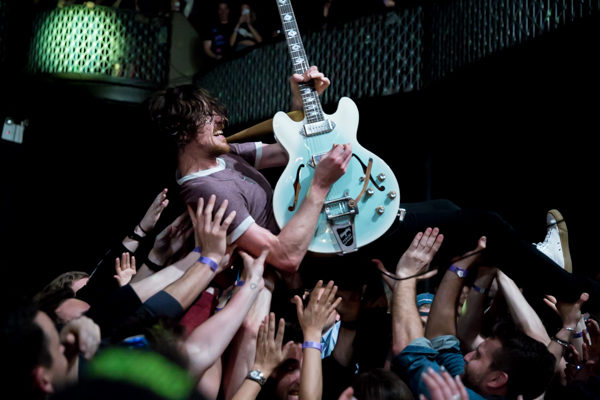 Black Pistol Fire at Music Hall of Williamsburg (May 15) by Omar Kasrawi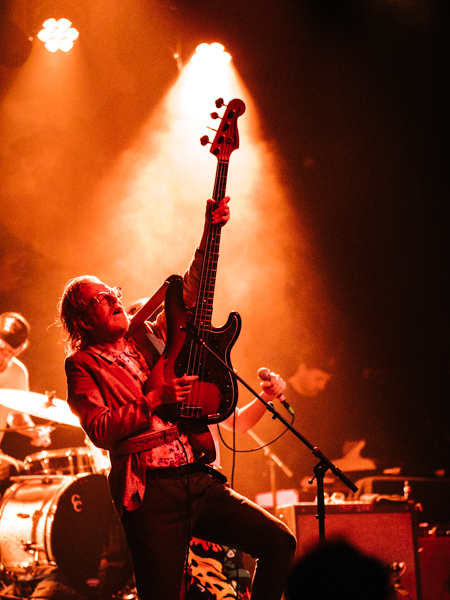 Broken Social Scene at Webster Hall (May 18) by Anthony Bauer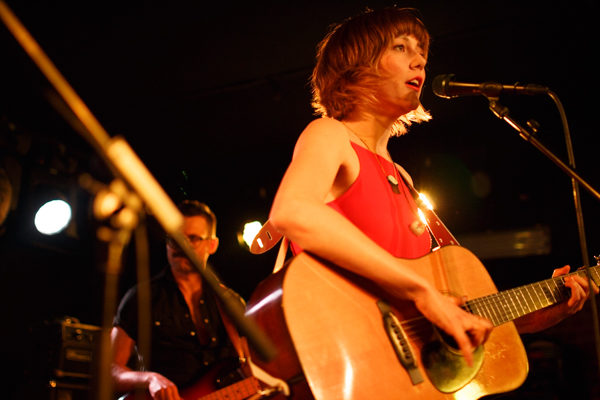 Molly Tuttle at Mercury Lounge (May 20) by Taryn Alper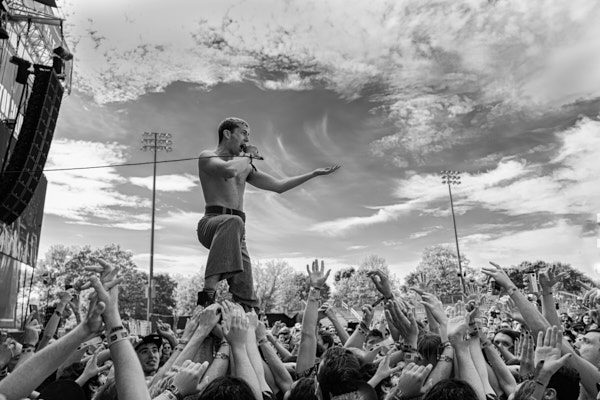 Shame at Boston Calling by Dutch Doscher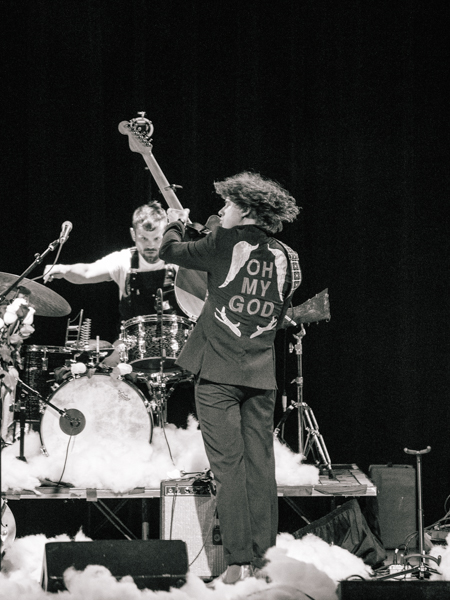 Kevin Morby at Town Hall (May 31) by Anthony Bauer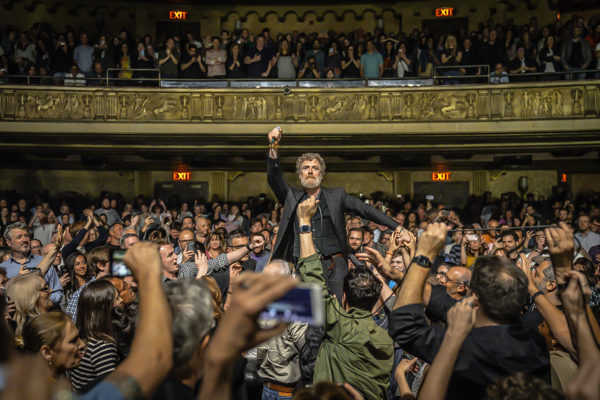 Glen Hansard at Beacon Theatre (June 1) by Anthony Mulcahy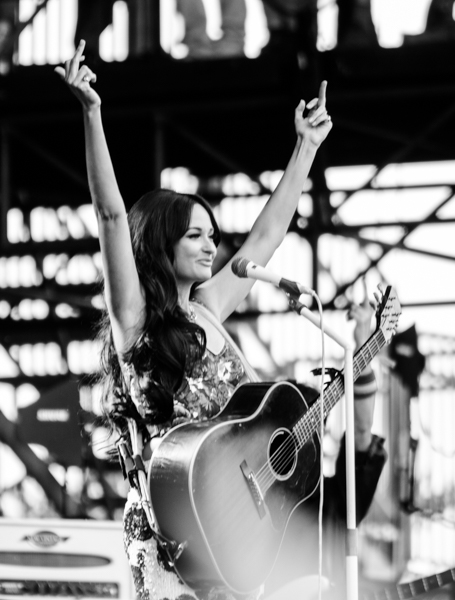 Kacey Musgraves at Governors Ball by Will Oliver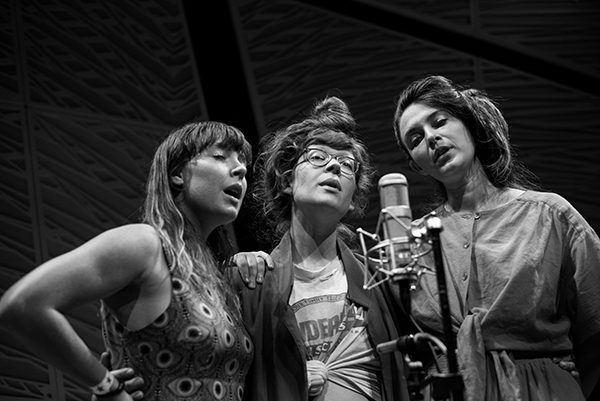 Mountain Man at National Sawdust (June 5) by Brianna DiGioia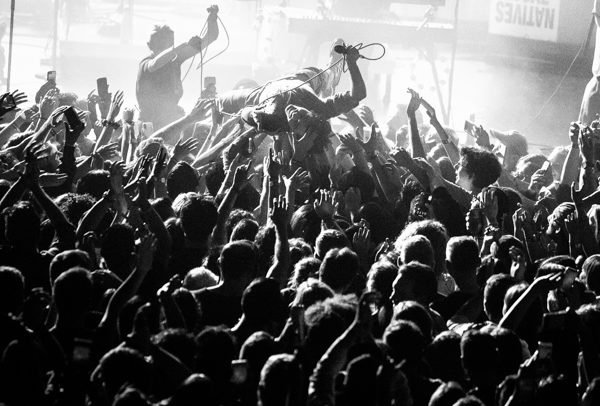 Local Natives at Brooklyn Steel (June 7) by Will Oliver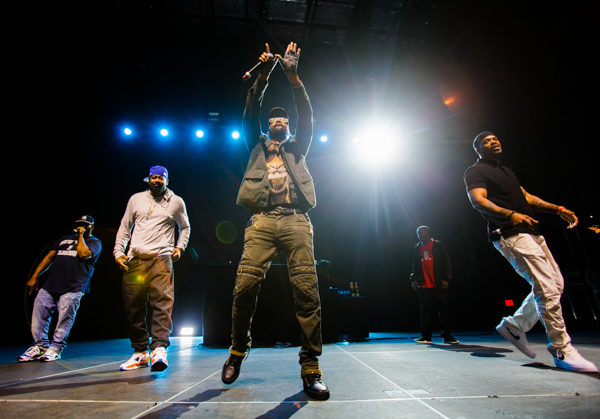 Wu-Tang Clan at Coney Island Boardwalk (June 16) by Will Oliver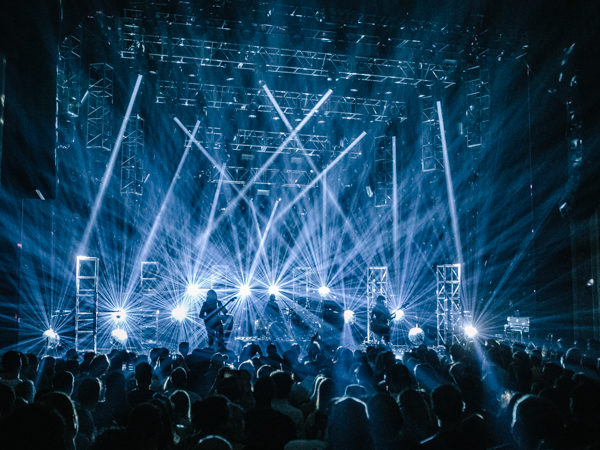 Khruangbin at The Capitol Theatre (June 19) by Anthony Bauer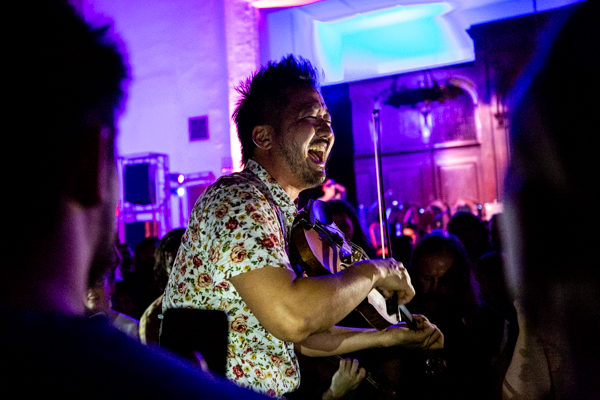 Kishi Bashi at Murmrr Theatre (June 19) by Qbertplaya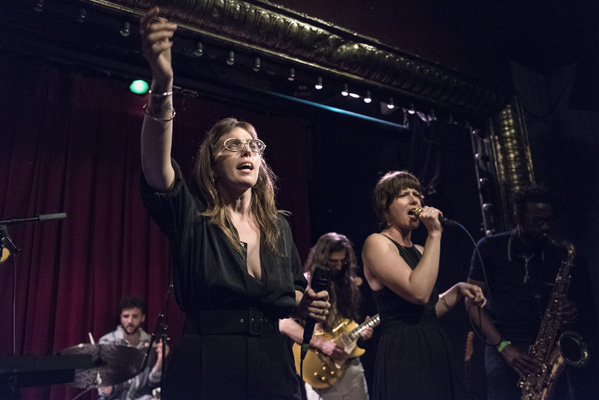 U.S. Girls at Union Pool (June 2) by Joe Saturday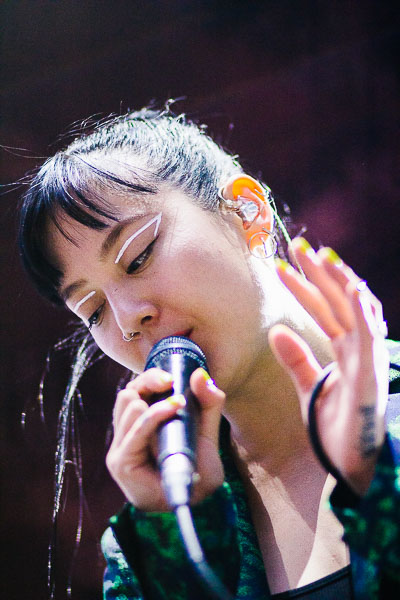 Japanese Breakfast at Summerstage in Central Park (June 24) by AnnaLee Barclay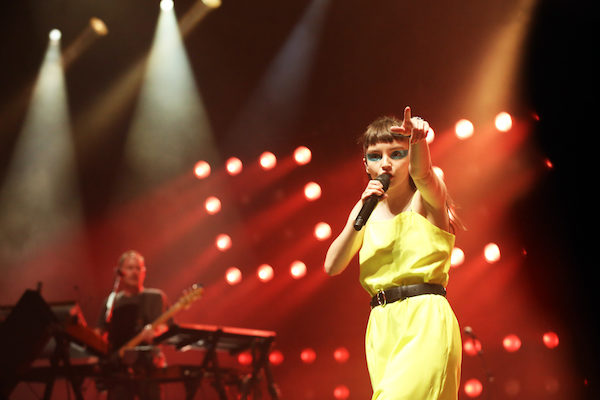 Chvrches at Radio City Music Hall (July 11) by Killian Young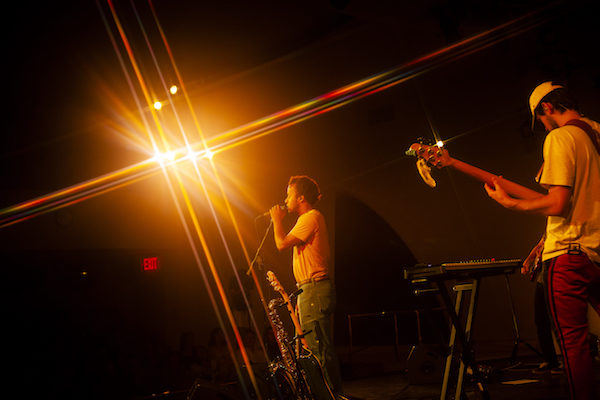 Cautious Clay at The Guggenheim (July 16) by Dave Scholten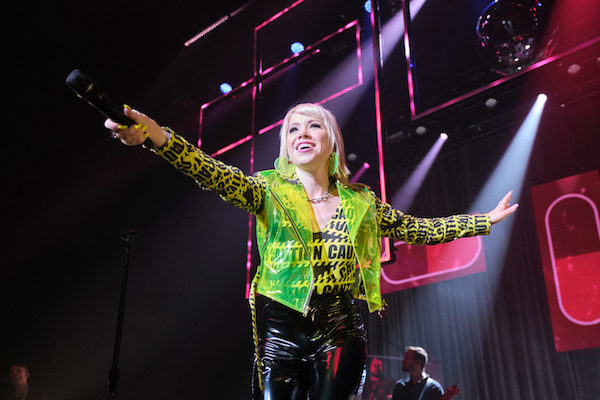 Carly Rae Jepsen at Hammerstein Ballroom (July 17) by Dutch Doscher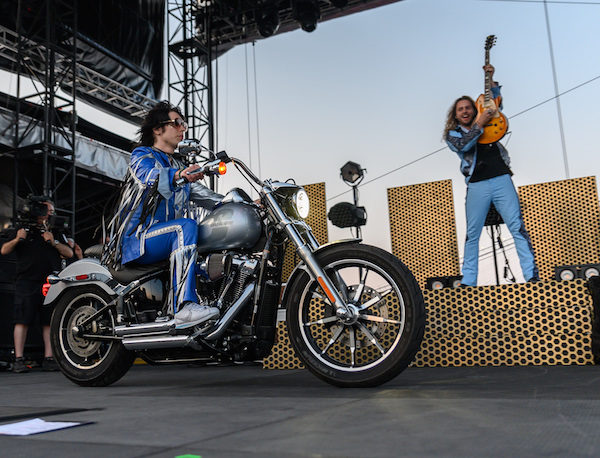 The Struts at Pier 17 (July 27) by Brian Berson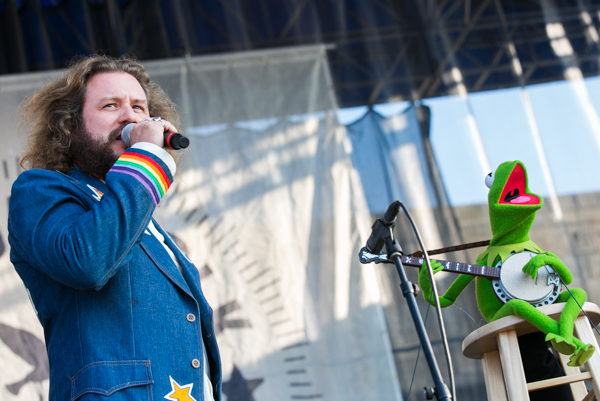 If I Had A Song at Newport Folk Festival by Will Oliver
Molly Burch at Rough Trade NYC (August 7) by Joe Saturday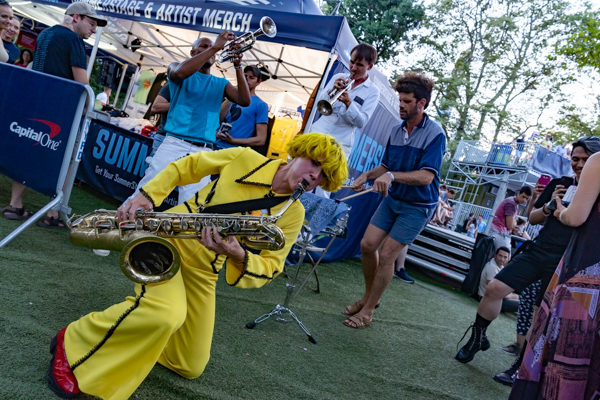 Rubblebucket at Summerstage in Central Park (August 8) by Anthony Mulcahy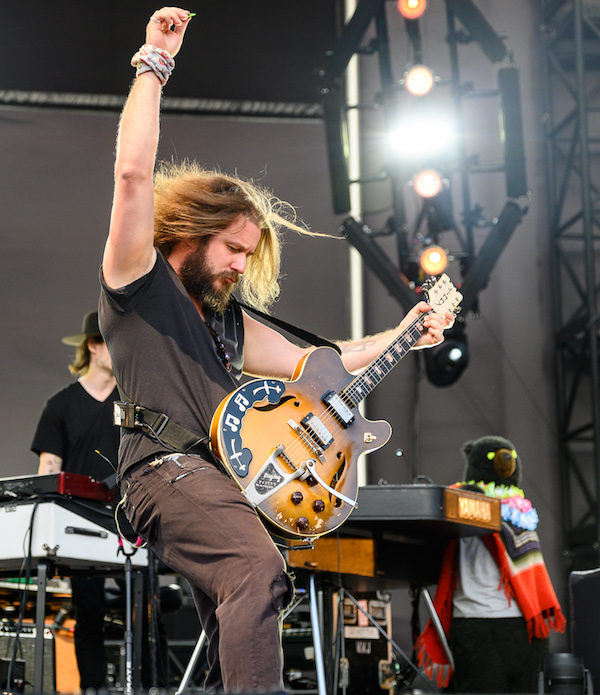 My Morning Jacket at Forest Hills Stadium (August 10) by Brian Berson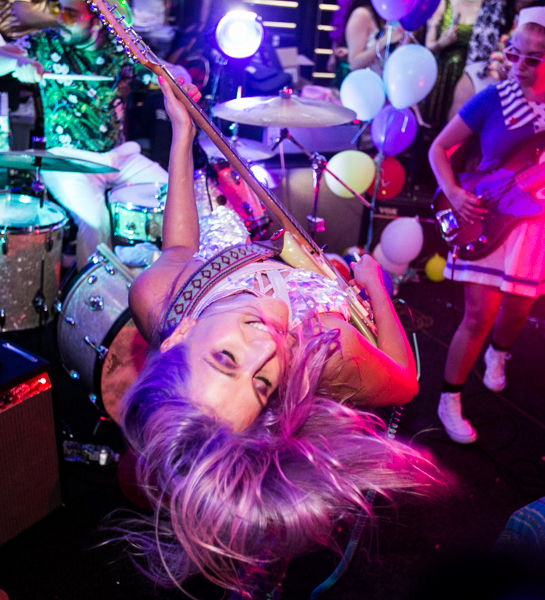 High Waisted At Sea 5 (August 16) by Will Oliver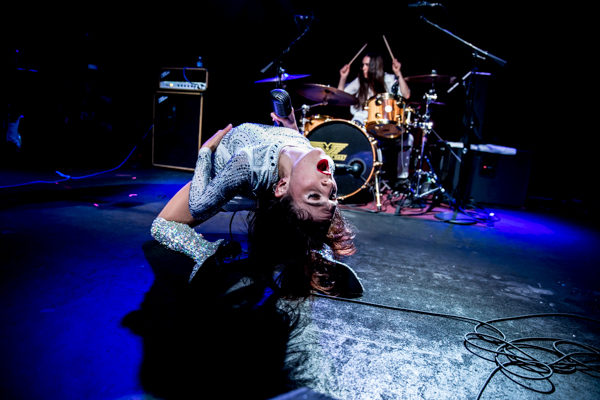 Thunderpussy at Brooklyn Bowl (August 9) by Omar Kasrawi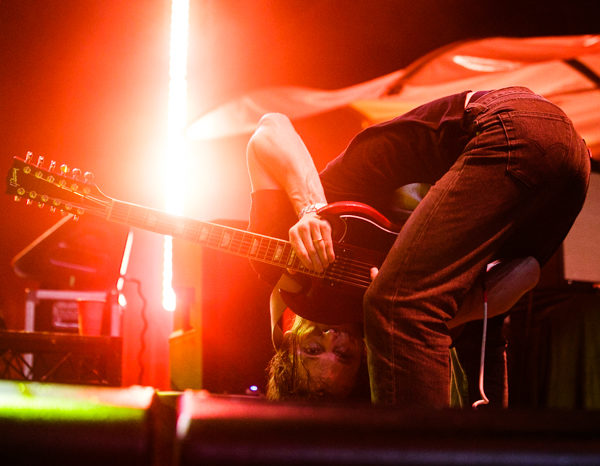 King Gizzard and the Lizard Wizard at Summerstage in Central Park (August 28) by Will Oliver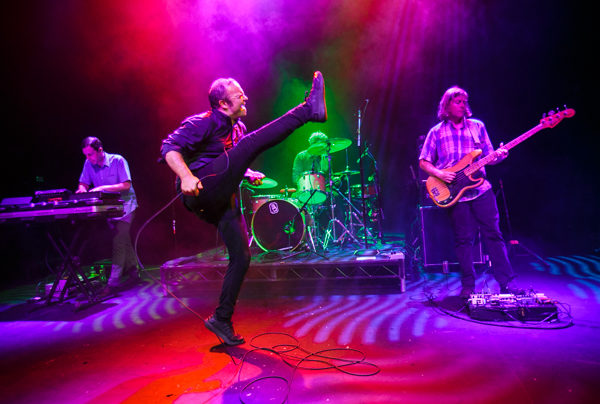 Future Islands at White Eagle Hall (August 30) by Will Oliver
Tash Sultana at Central Park Summerstage (September 4) by Anthony Mulcahy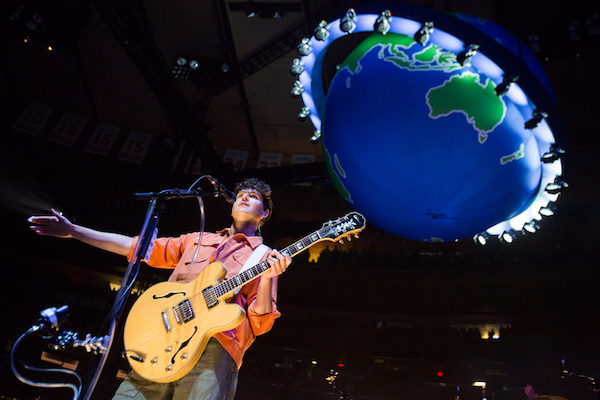 Vampire Weekend at Madison Square Garden (September 6) by Will Oliver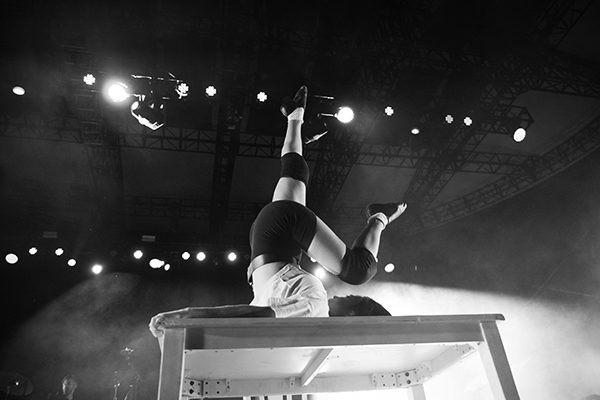 Mitski at Summerstage in Central Park (September 8) by Brianna DiGioia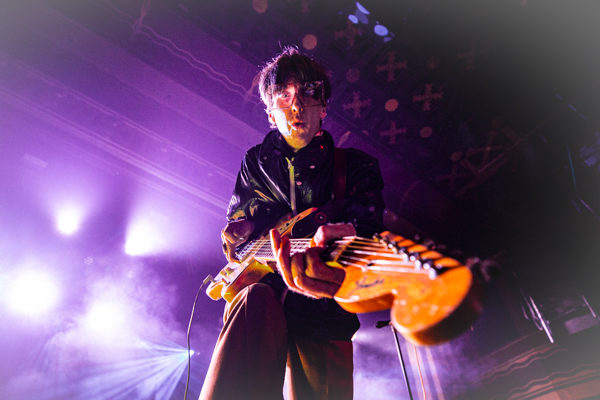 Deerhunter at Webster Hall (September 10) by Qbertplaya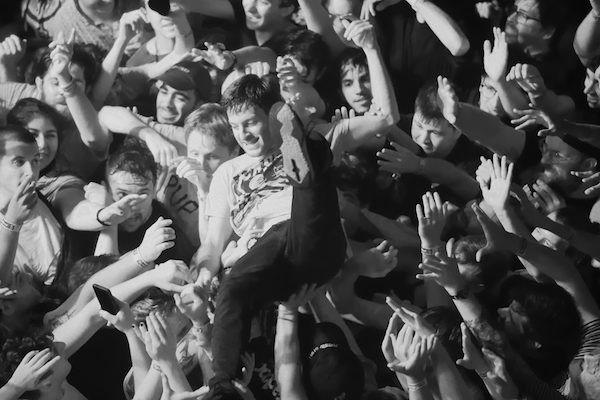 PUP at Terminal 5 (September 12) by Killian Young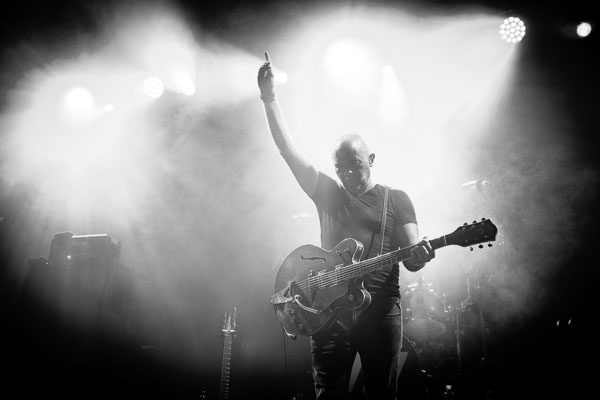 Ride at Brooklyn Steel (September 21) by Matt Esposito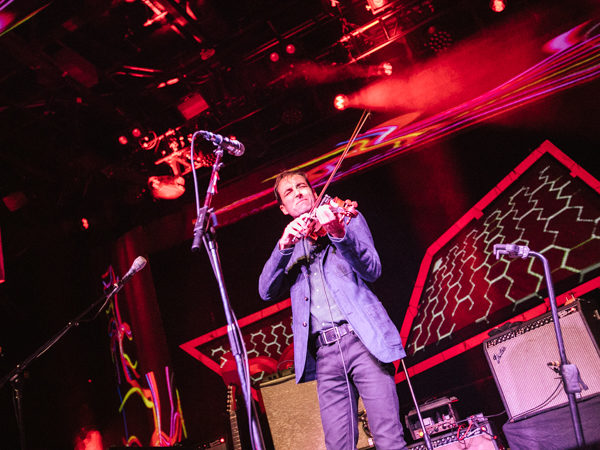 Andrew Bird at Brooklyn Steel (September 18) by Anthony Bauer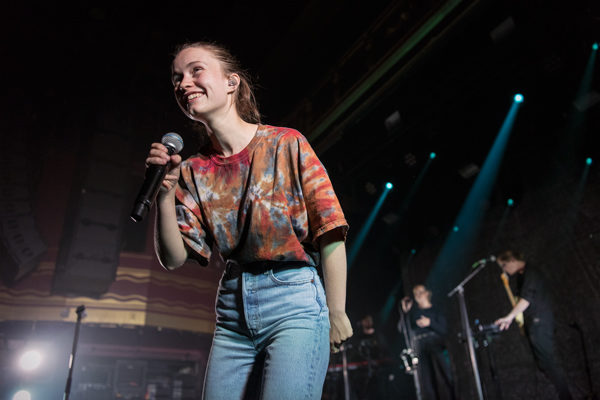 Sigrid at Brooklyn Steel (September 20) by Joe Saturday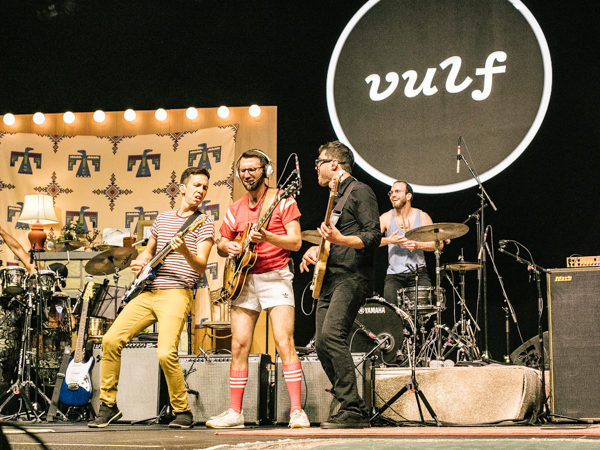 Vulfpeck at Madison Square Garden (September 28) by Anthony Bauer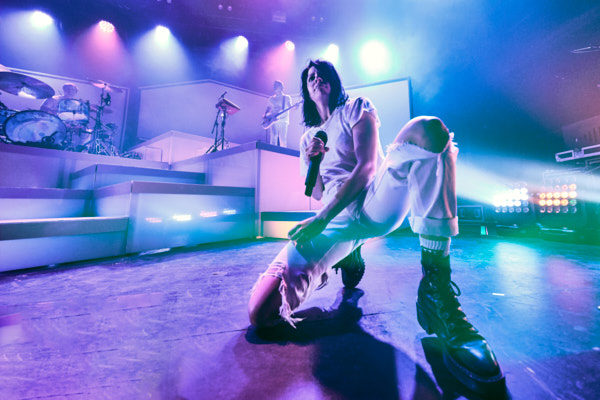 K. Flay at Brooklyn Steel (September 24) by Dutch Doscher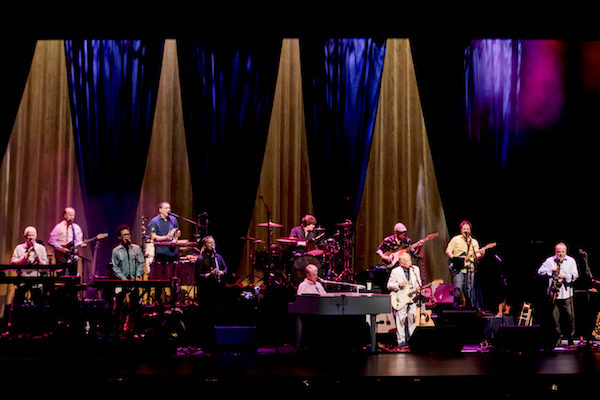 Brian Wilson at The Beacon Theatre (September 26) by Krystena Patton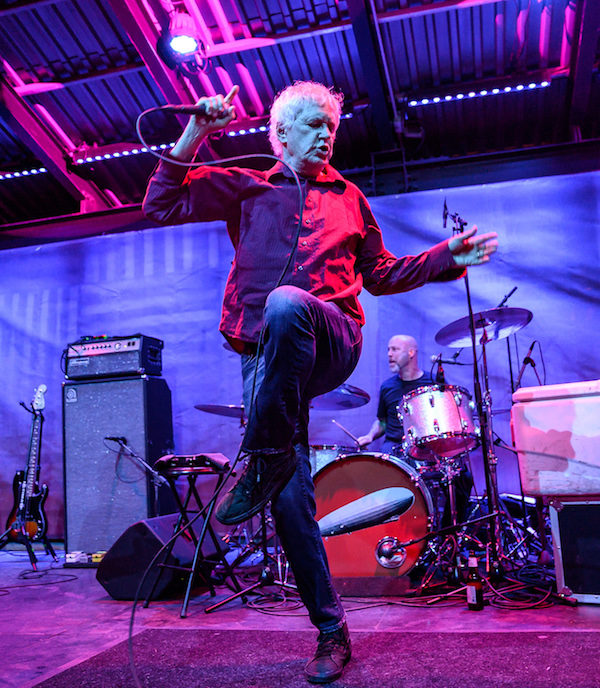 Guided By Voices at Industry City (September 27) by Brian Berson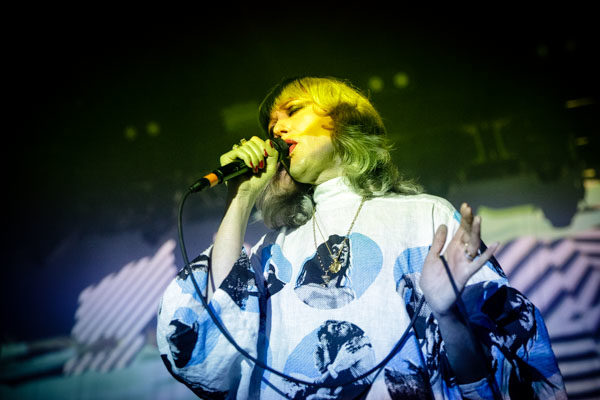 Ladytron at Brooklyn Steel (October 2) by Matt Esposito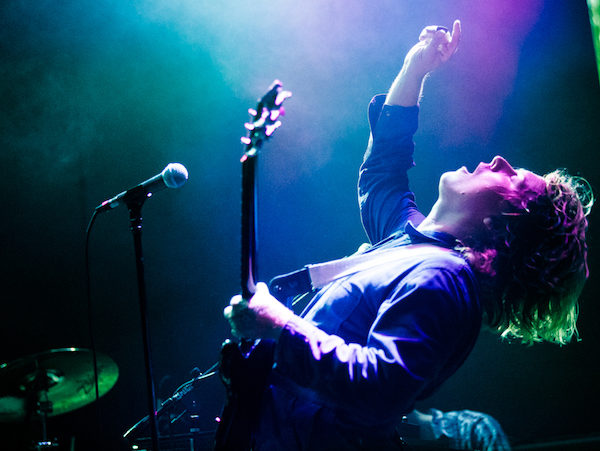 Ty Segall at Bowery Ballroom (October 2) by Will Oliver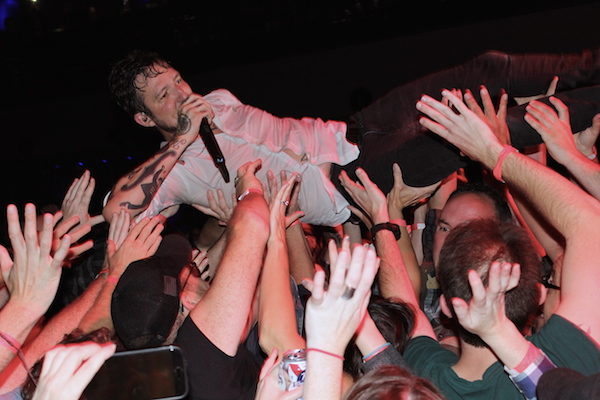 Frank Turner at White Eagle Hall (October 11) by Ross Bernhardt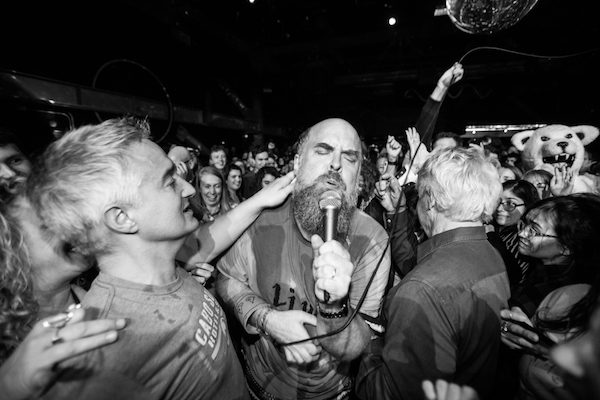 Les Savy Fav at Elsewhere (October 12) by Will Oliver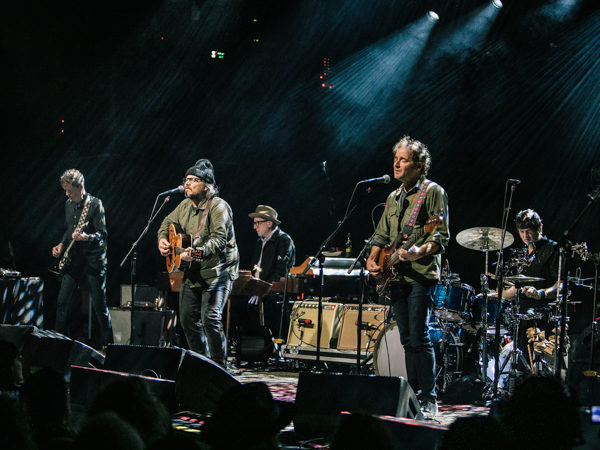 Wilco at Brooklyn Steel (October 13) by Anthony Bauer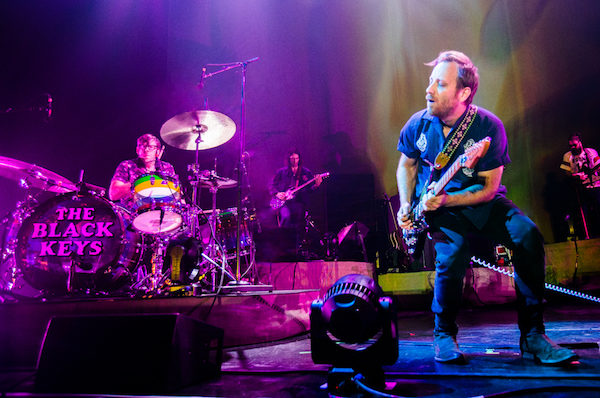 The Black Keys at Wells Fargo (October 14) by Will Oliver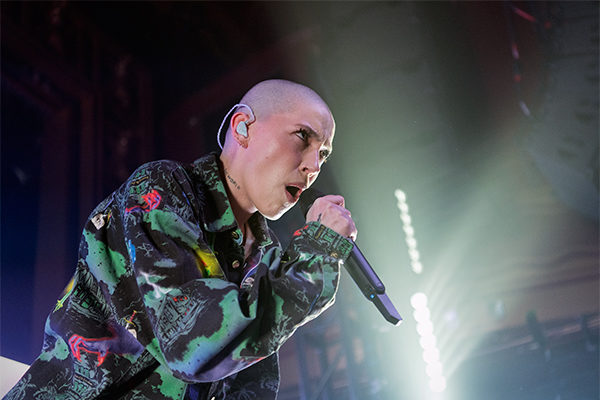 Bishop Briggs at Webster Hall (October 15) by Joe Saturday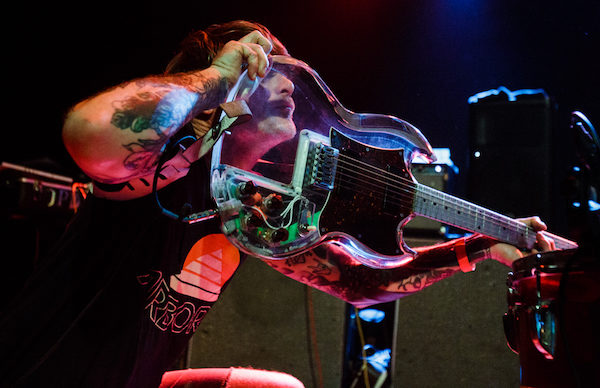 Oh Sees at Warsaw (October 18) by Will Oliver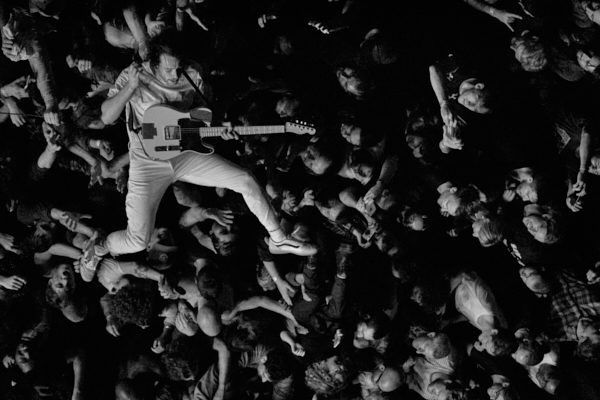 IDLES at Terminal 5 (October 18) by Dutch Doscher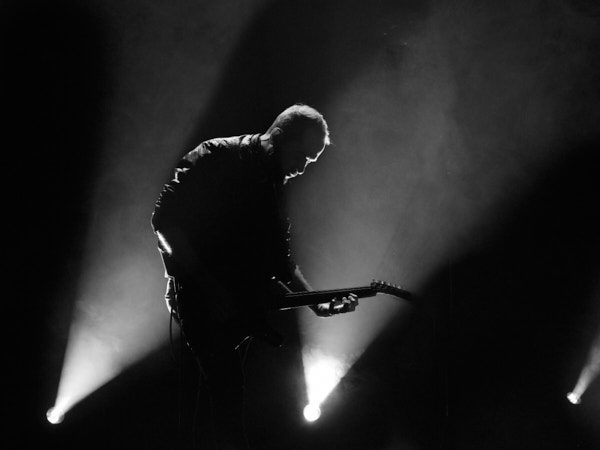 Cigarettes After Sex at Webster Hall (October 23) by Dutch Doscher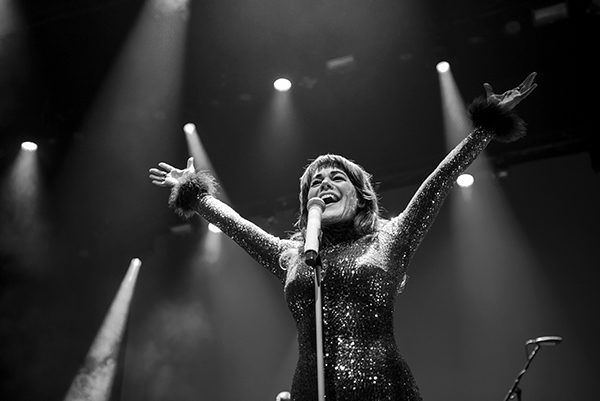 Jenny Lewis at Kings Theatre (October 24) by Brianna DiGioia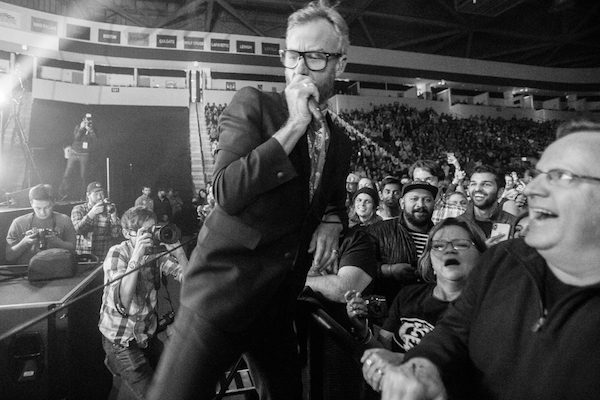 The National at Agganis Arena (October 24) by Will Oliver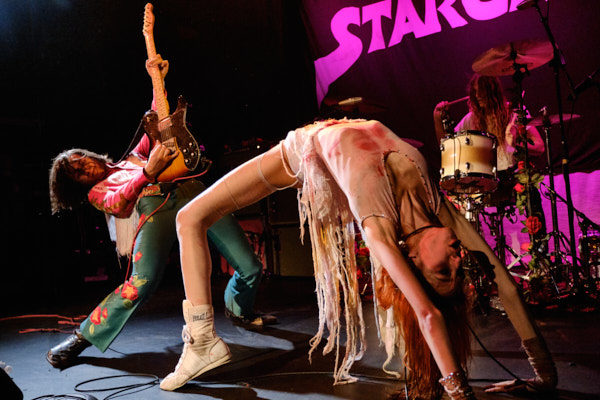 Starcrawler at Music Hall of Williamsburg (October 25) by Dutch Doscher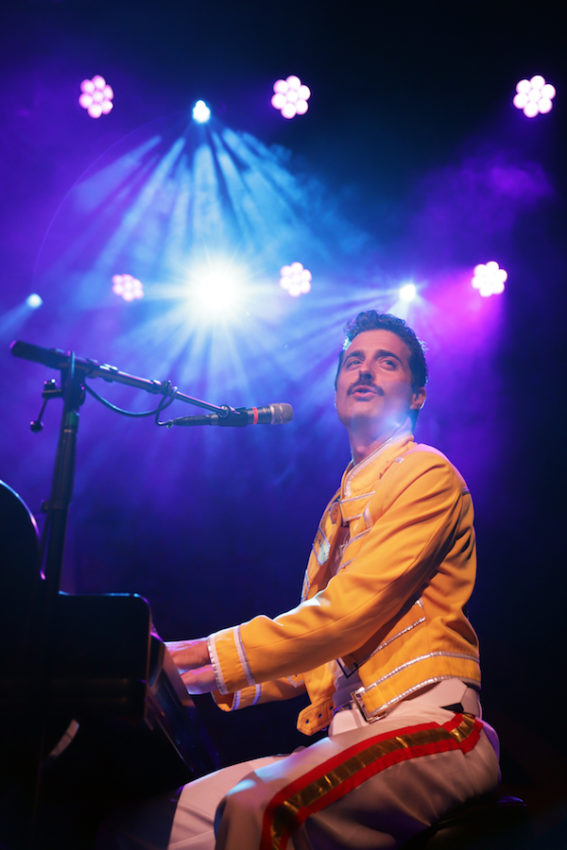 Jukebox The Ghost at Webster Hall (October 26) by Killian Young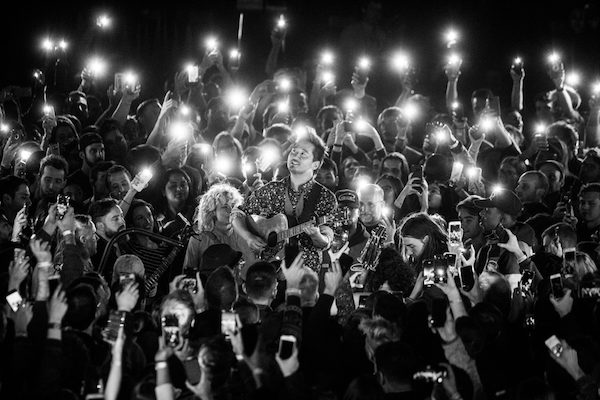 Kishi Bashi at Brooklyn Steel (November 2) by Will Oliver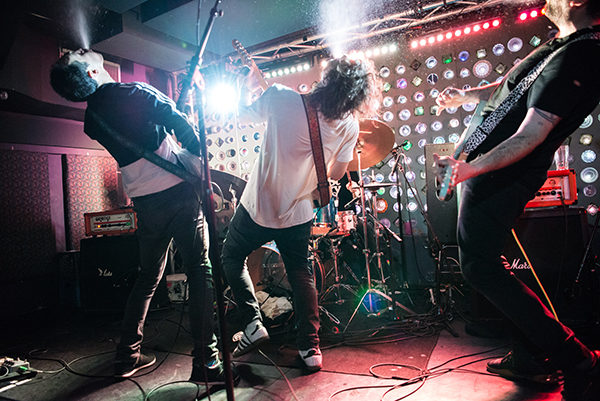 Hollerado at Baby's All Right (November 6) by Brianna DiGioia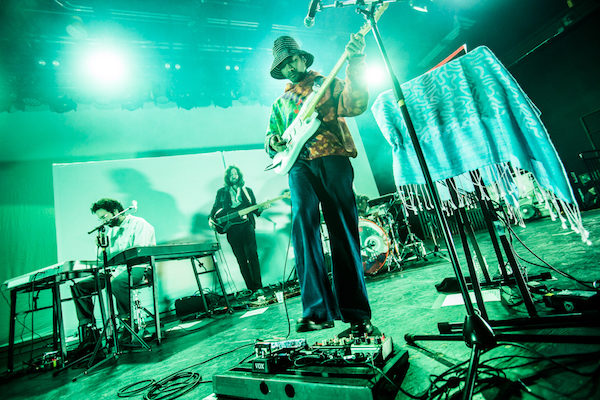 Toro y Moi at Brooklyn Steel (November 9) by Will Oliver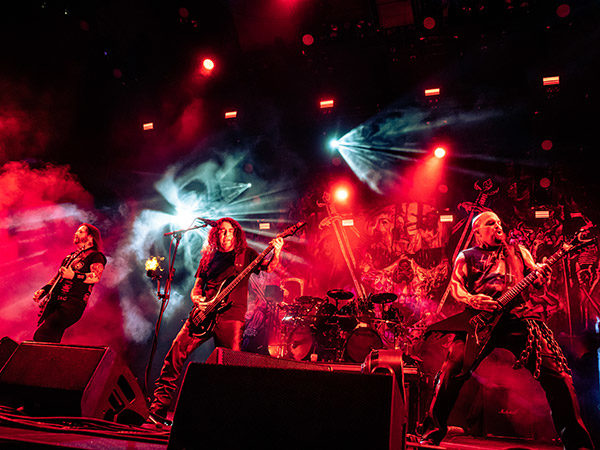 Slayer at Madison Square Garden (November 9) by P Squared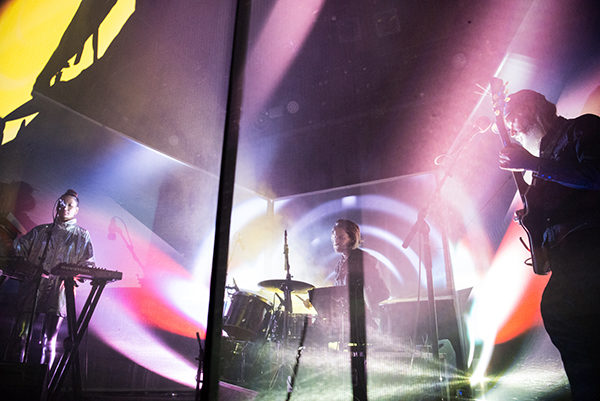 Moon Duo at Warsaw (November 12) by Brianna DiGioia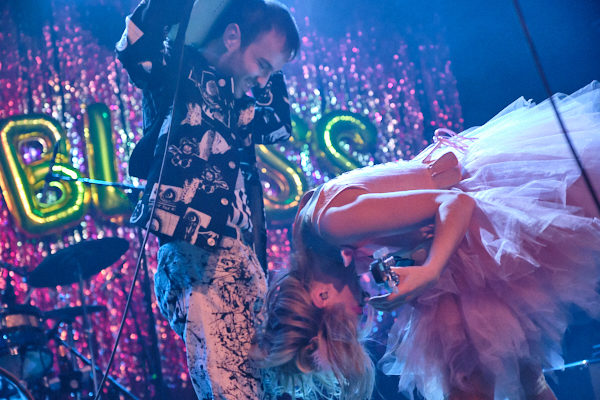 Charly Bliss at Webster Hall (November 13) by Dutch Doscher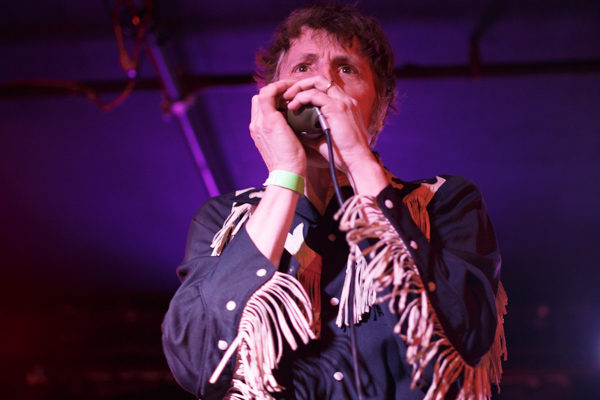 The Gories at Brooklyn Bazaar (November 13) by Taryn Alper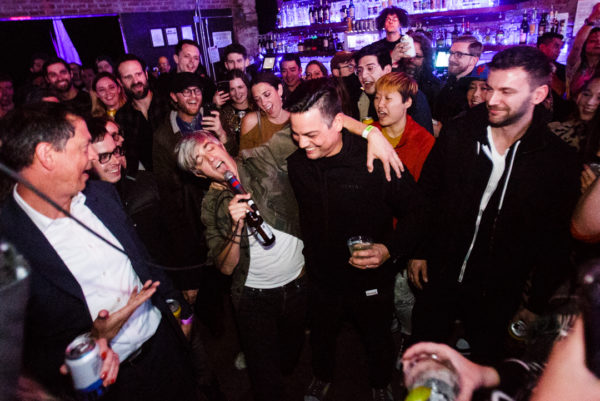 We Are Scientists at Elsewhere Zone One (November 13) by Will Oliver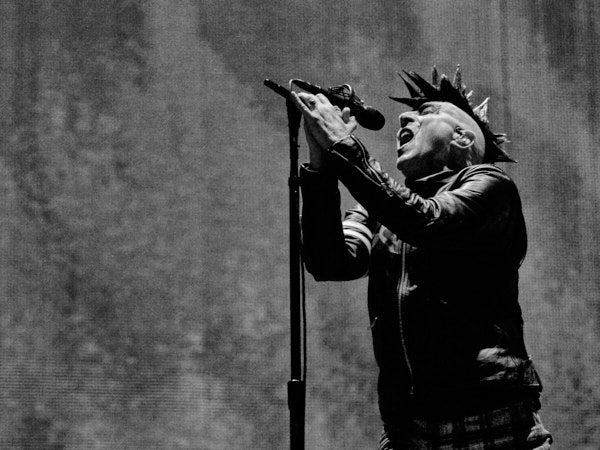 TOOL at Prudential Center (November 16) by Dutch Doscher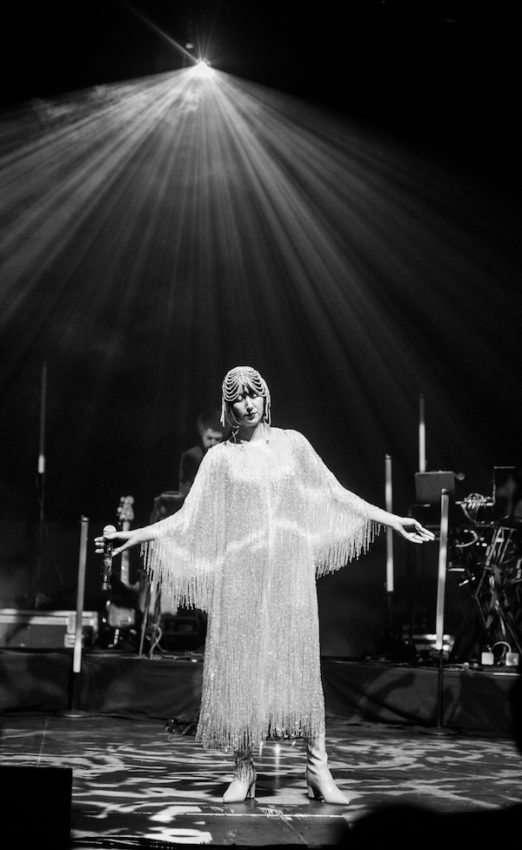 Karen O at Kings Theatre (November 14) by Will Oliver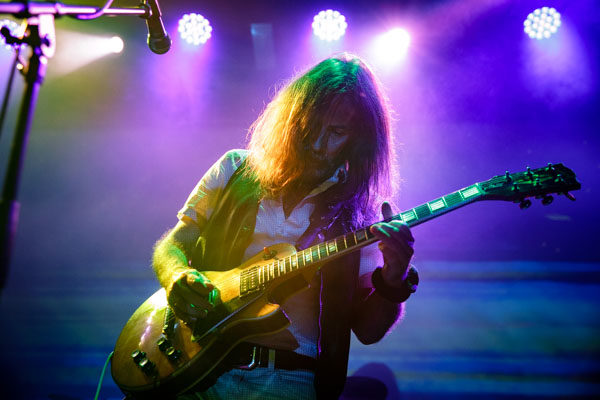 Black Mountain at Bowery Ballroom (November 15) by Matt Esposito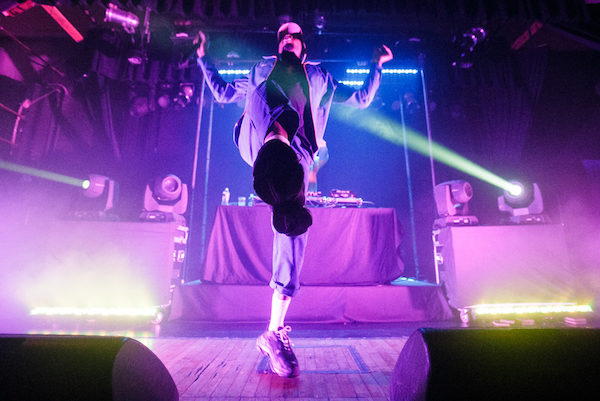 Danny Brown at Warsaw (November 18) by Will Oliver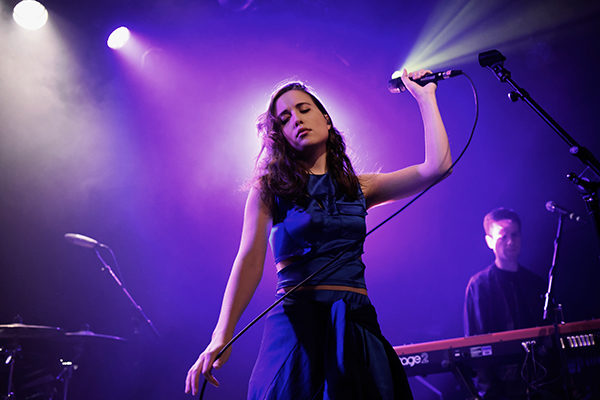 Alice Merton at Music Hall of Williamsburg (November 20) by Joe Saturday
Allah-Las at Brooklyn Steel (November 20) by Anthony Bauer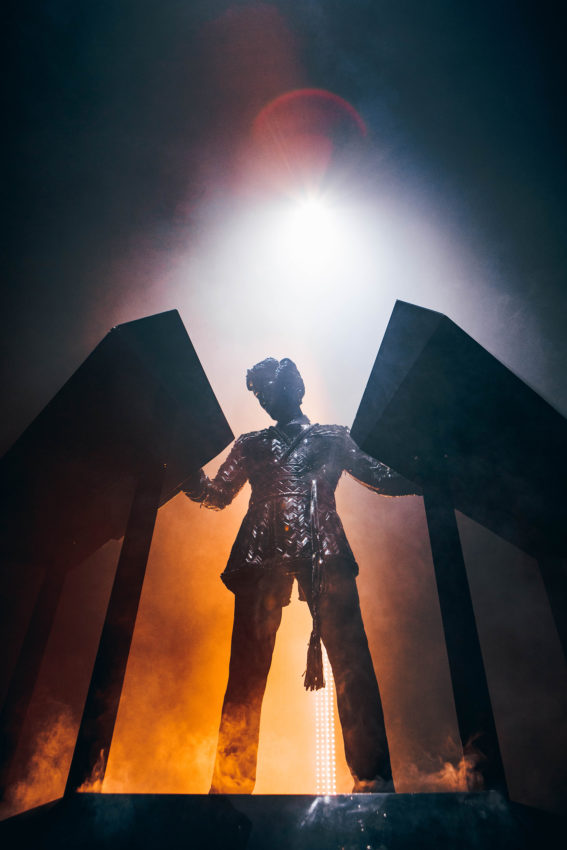 Gesaffelstein at Kings Theatre (November 22) by Dana Pacifico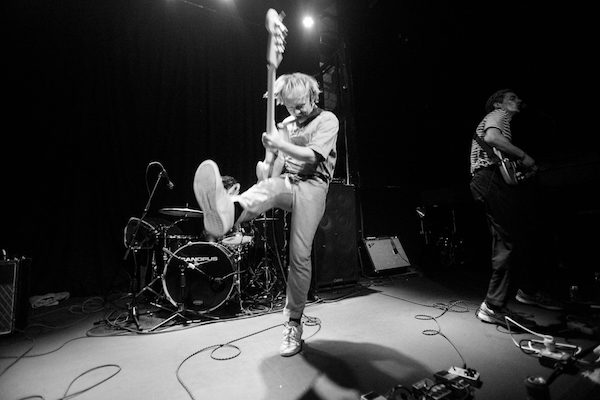 Pip Blom at Rough Trade NYC (November 22) by Will Oliver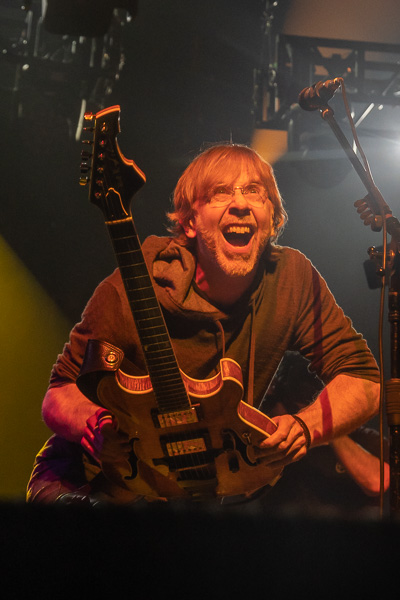 Phish at Dunkin' Donuts Center (November 29) by Bryan Lasky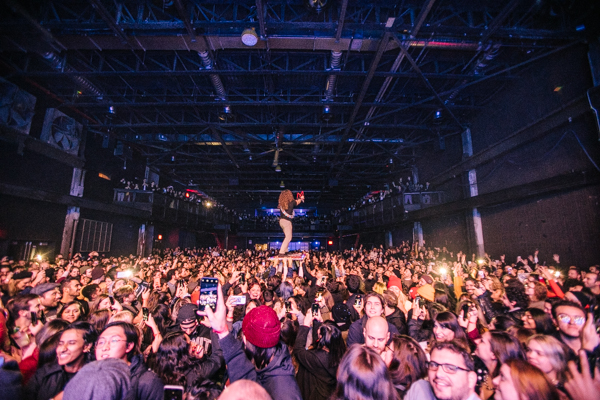 Devendra Barnhart / Jello Man at Brooklyn Steel (December 5) by Anthony Bauer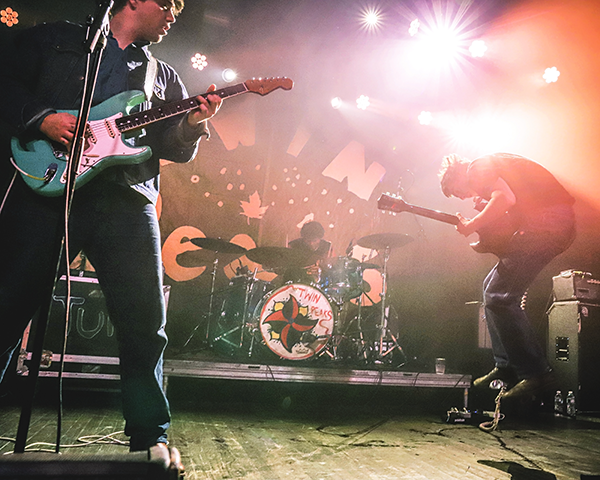 Twin Peaks at Webster Hall (December 6) by Kevin McGann