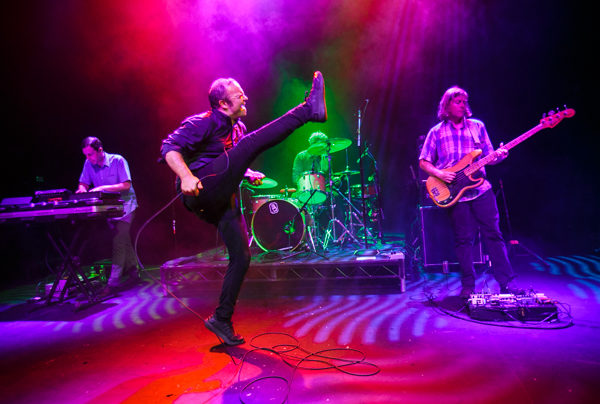 Future Islands have been pretty quiet in 2019, having not played a show since February, taking a more than well-deserved rest following a good chunk of time on the road following their 2017 album The Far Field. Which made the surprise announcement last month that they were embarking on a small run of intimate Northeast shows to road test some new songs such a pleasant surprise.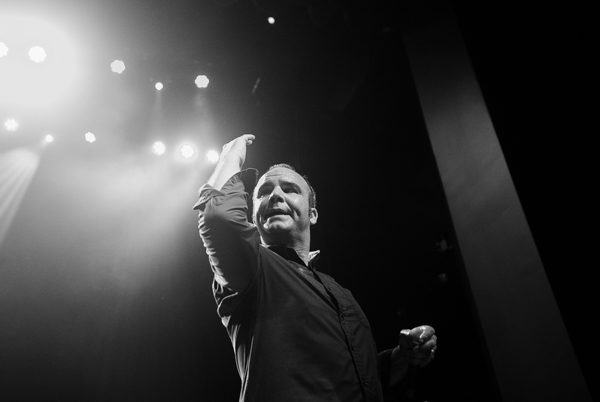 The tour dates don't include a stop into New York City but instead saw them play across the river for two sold out nights in Jersey City, New Jersey at White Eagle Hall. Considering the last headlining show of theirs we caught was at Brooklyn Steel, this was a welcome chance to see them play in a smaller setting, all the better to absorb the new material.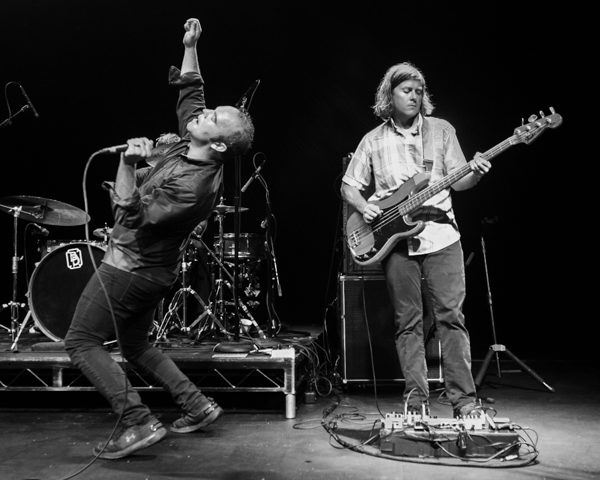 The ever charismatic frontman and singer Sam Herring seemed eager to share this new material and excited to shake off any rust. After seeing them perform on countless occasions throughout the years, it's not a surprise that there was no rust to be found. The band came out as confidently as ever and tore through material both old and new with the immense stage presence and confidence that they've built their name on.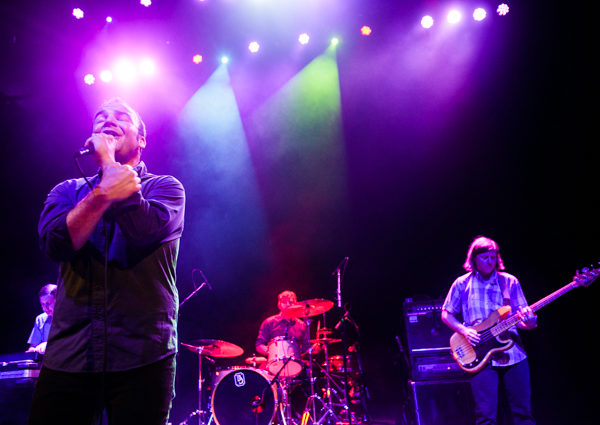 Plenty of new songs were shared, from an album that we hopefully can expect sometime early next year and sounds like the natural continuation from what they built with The Far Field. A mix of songs that will make you want to get up and dance with all the rage, with a few moody more atmospheric pieces that definitely tapped into that emotional core that always rings true from Herring's writing, as well as his dedicated theatrical performance that was on point and received with all the fervor that never gets old at one of their shows. Just as confidently as he navigated the front end of the stage with the crowd, keyboardist Gerrit Welmers, bassist William Cashion and drummer Michael Lowry held down the fort creating the thumping rhythms and layered textures that set the foundation for their sweeping anthems.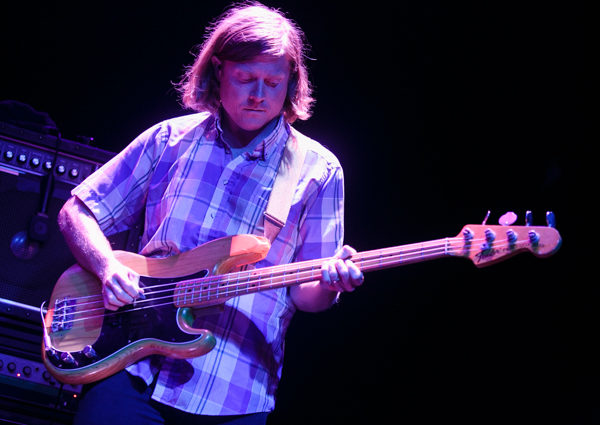 They did give us a ton of new material together but also played all the expected classics, from the more recent era ("A Dream of You and Me," "Beauty of the Road," and "Seasons (Waiting On You)") to their earlier days ("Balance," "Vireo's Eye," "Tin Man"). This particular crowd seemed to favor the newer material, but also couldn't help but let the overwhelming presence and energy override them and send them into a feverish state whenever it called for it.
We'll have to stay tuned for more about the potential new album but based upon what I heard last night, it's going to be yet another good one from Future Islands.
For now, enjoy a gallery of photos from last night's performance posted below.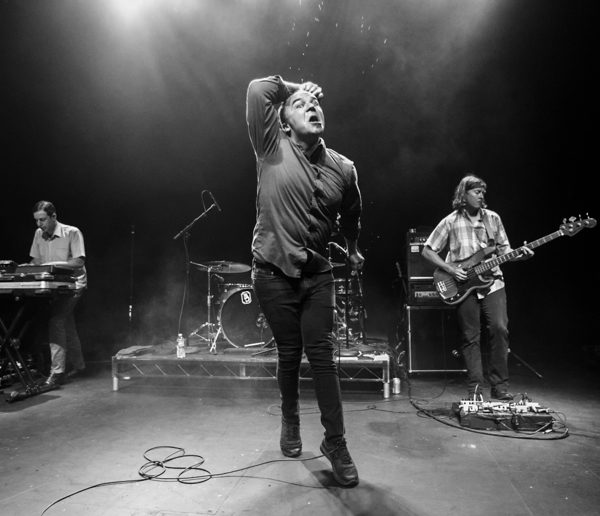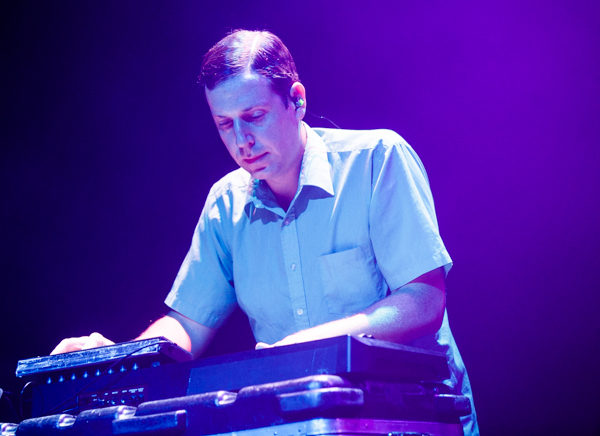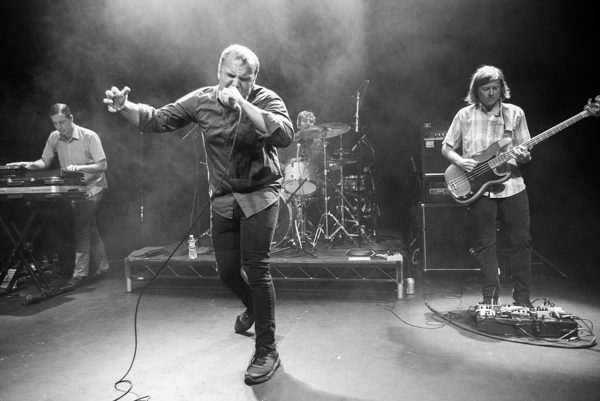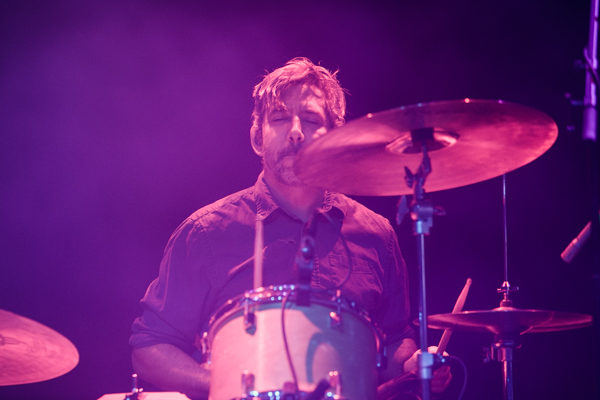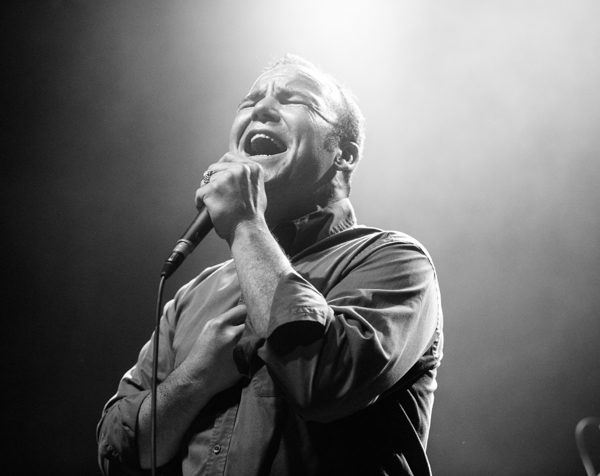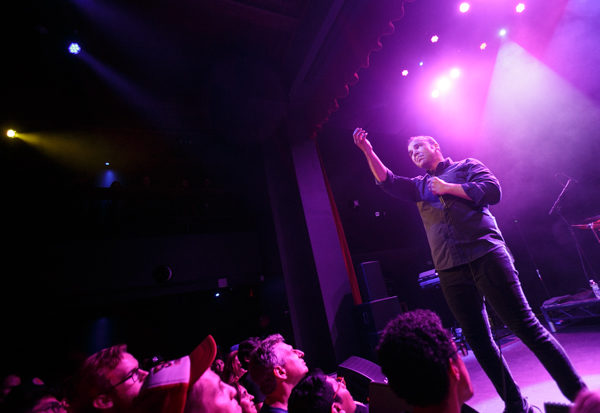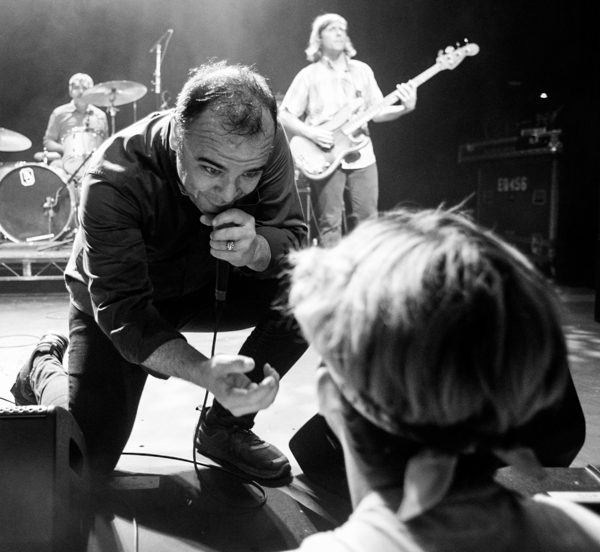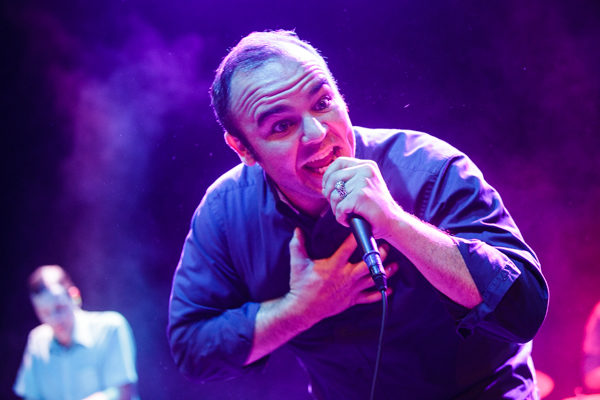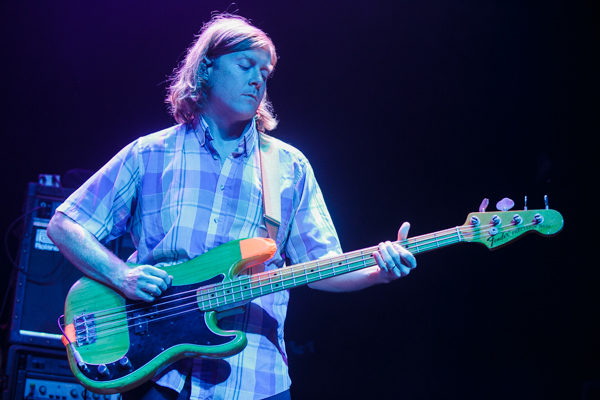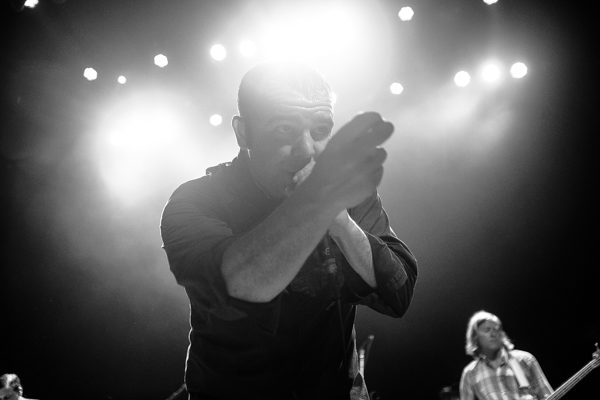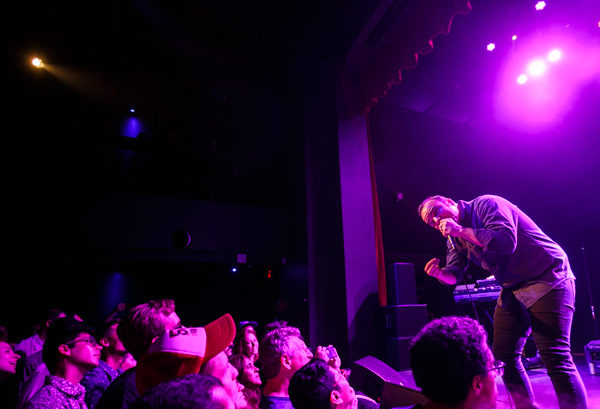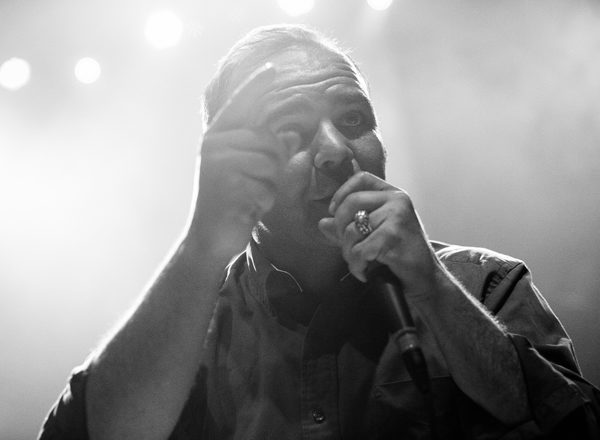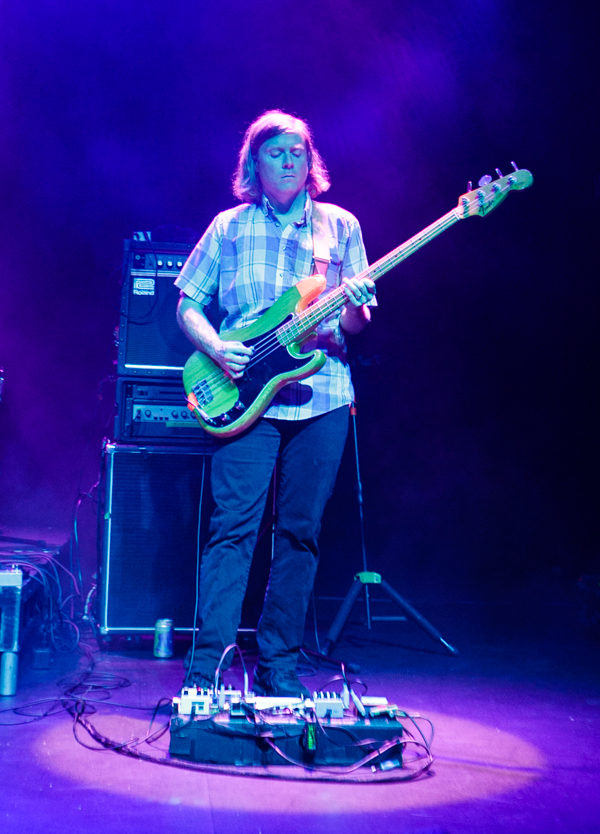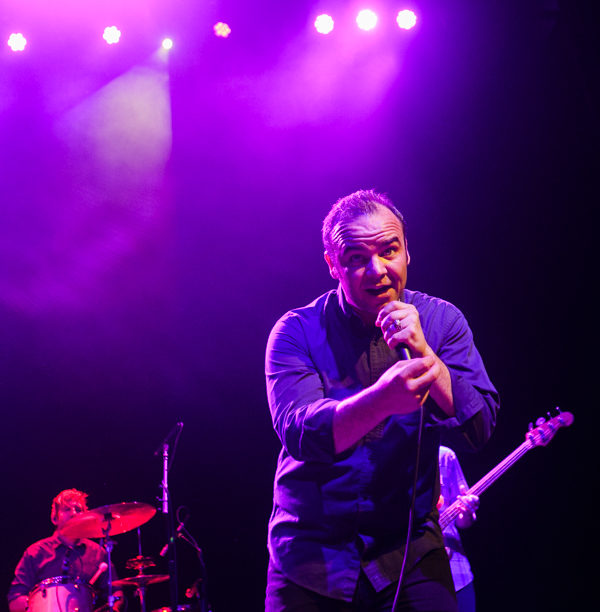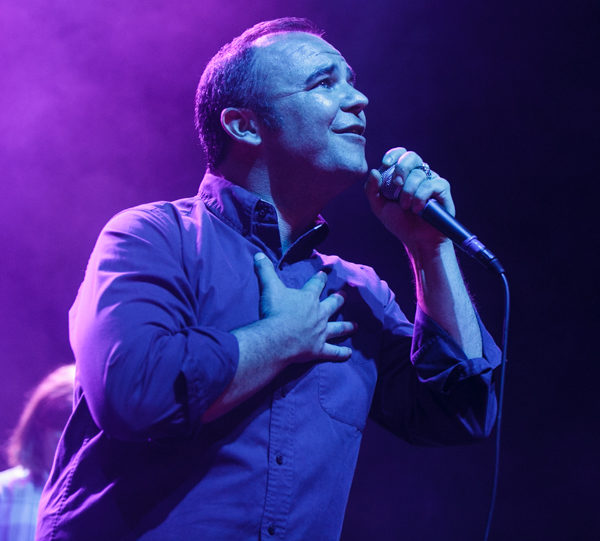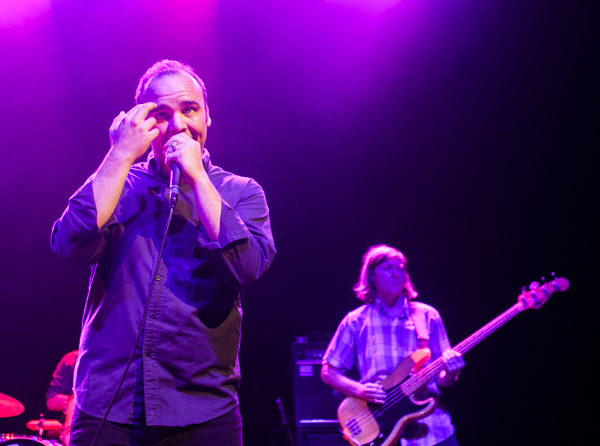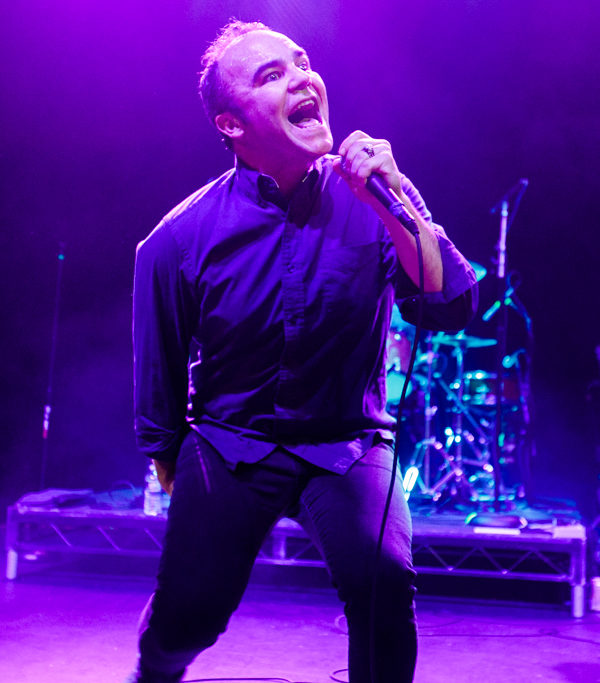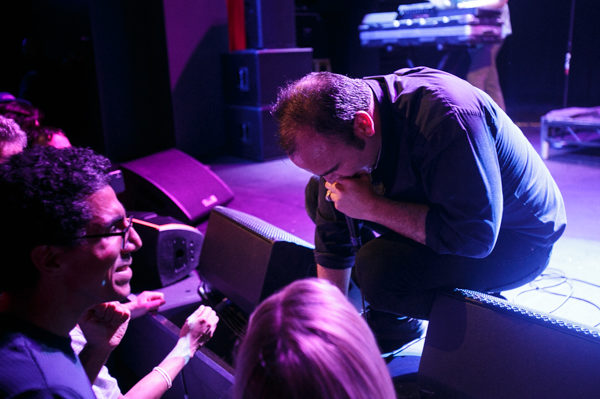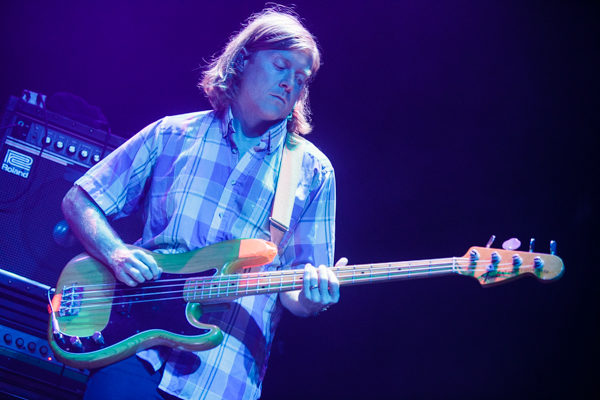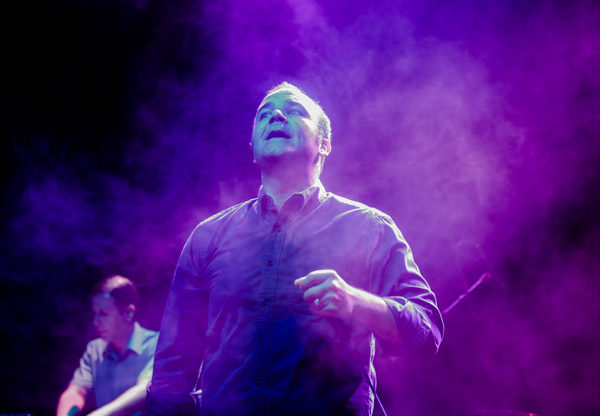 Future Islands setlist:
1. [New Song]
2. Beauty of the Road
3. A Dream of You and Me
4. [New Song]
5. [New Song]
6. Time on Her Side
7. Walking Through That Door
8. [New Song]
9. Long Flight
10. Balance
11. Plastic Beach
12. [New Song]
13. [New Song]
14. [New Song]
15. Ancient Water
16. Seasons
17. Tin Man
18. Spirit
Encore:
19. North Star
20. Inch of Dust
21. Vireo's Eye
---
Join the conversation