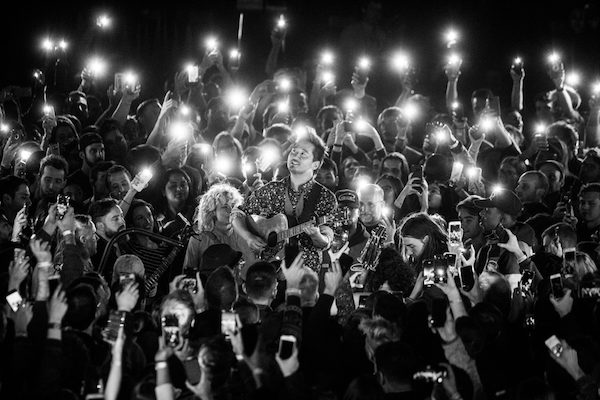 Article + Photos by Will Oliver
Kishi Bashi returned this year with another strong new album with Omoiyari, released via Joyful Noise Recordings. This weekend (Saturday, November 2nd) he performed at Brooklyn Steel as a part of his tour in support of the new LP, which was his largest performance here in New York City to date (much bigger than his performance this summer at Murmrr).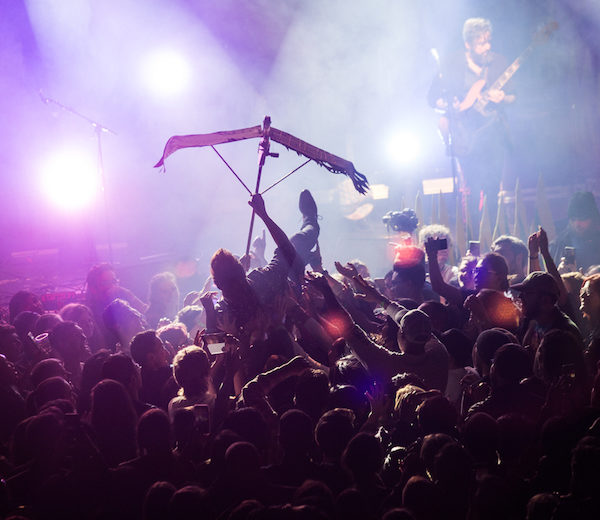 We've seen Kishi Bashi play a whole bunch of shows throughout the years so it felt special to see him graduate to headlining a room the size of Brooklyn Steel all based on great songs and a growing reputation as a strong live act that brought both joy and emotion to your heart every time he takes the stage.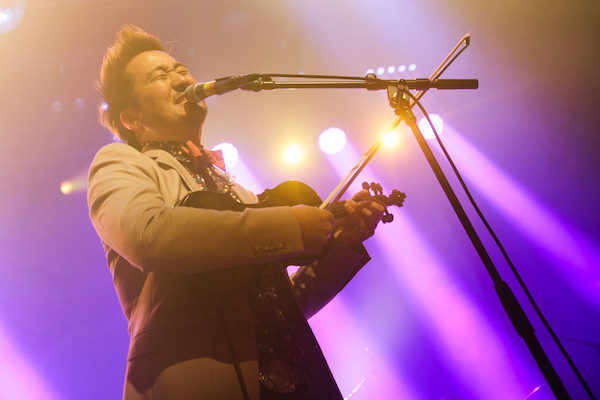 Along with the actual rooms and audience, his live band and show have continued to grow upon the foundation that he's built with his partner in crime multi-instrumentalist Mike Savino, aka Tall Tall Trees. The live lineup that helps Bashi bring his material to life often changes between albums but Savino is always there at his side and provides such a critical spirit to his live show that really makes a terrific impact.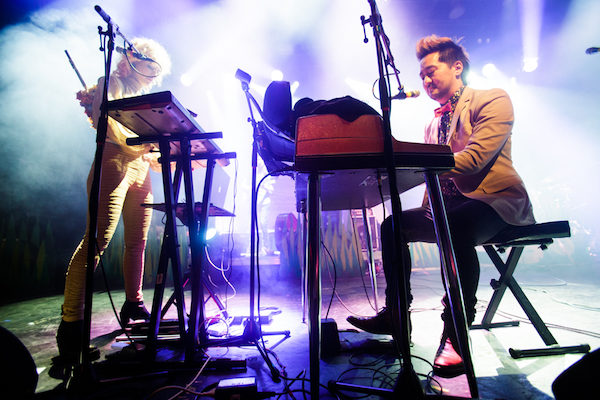 Playing for about two hours, they ran through an expansive 24-song setlist, both of songs from the new record, old favorites, as well as his cover of "This Must Be the Place (Naive Melody)," that feels like a live staple of his shows at this point. There was an appearance from Mr. Steak himself during "The Ballad of Mr. Steak," which led into a surprise cover of Bill Medley & Jennifer Warnes (I've Had) The Time Of My Life." There was confetti bursts and a crowdsurf from Bashi that saw him holding up a crane during his venture into the audience.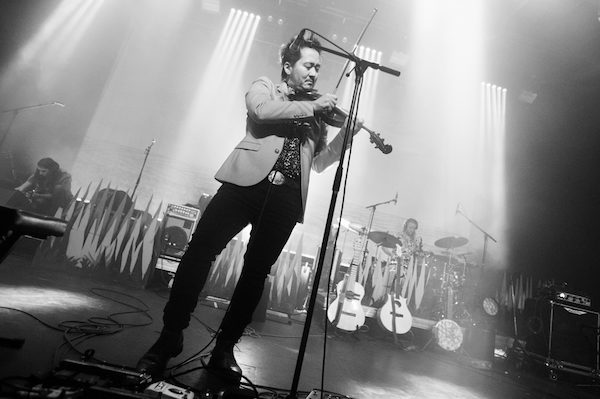 He returned into the audience during the three-song stripped-down acoustic performance of "Annie, Heart Thief of the Sea," "Manchester" and "Summer of '42." While this has long been a tradition of Bashi's live shows, it never makes it feel any less moving or impactful. In fact, it's amazing how emotional the shared experience of singing "Manchester" is with a crowd. It never ceases to leave me with goosebumps and treasure the impact that Bashi's music continues to have on audiences
Find a full gallery of photos from his Brooklyn Steel prformance posted below, along with the setlist.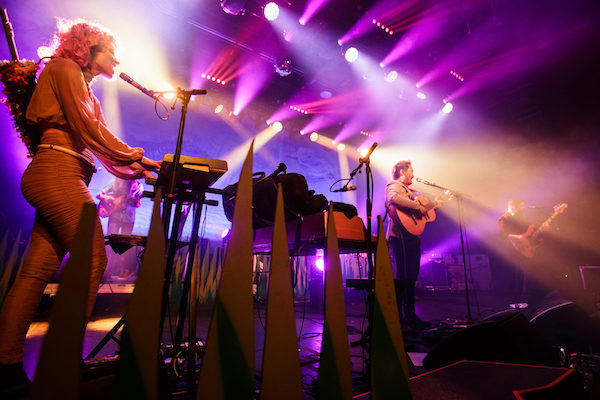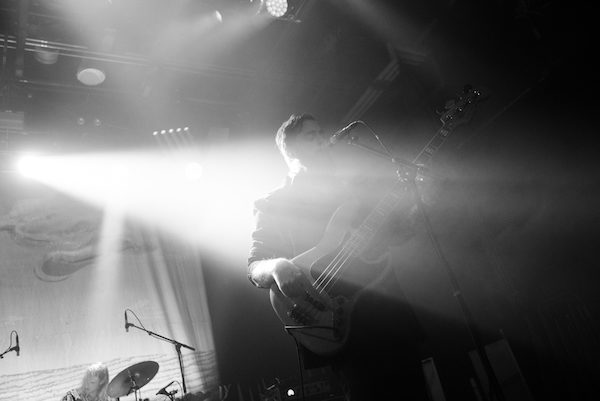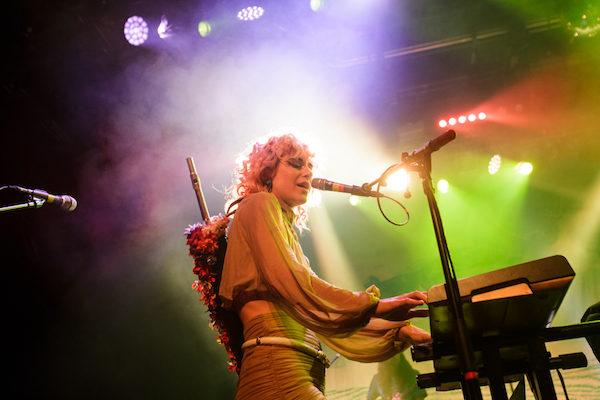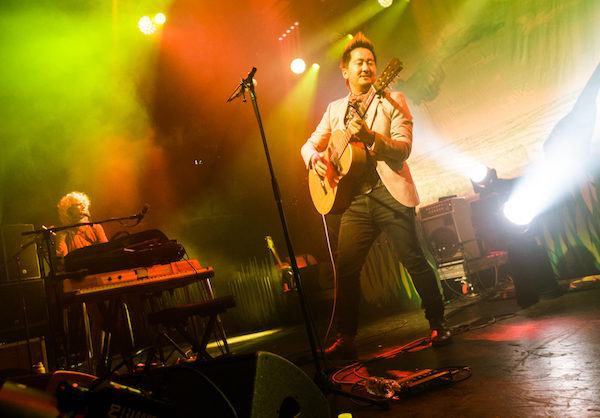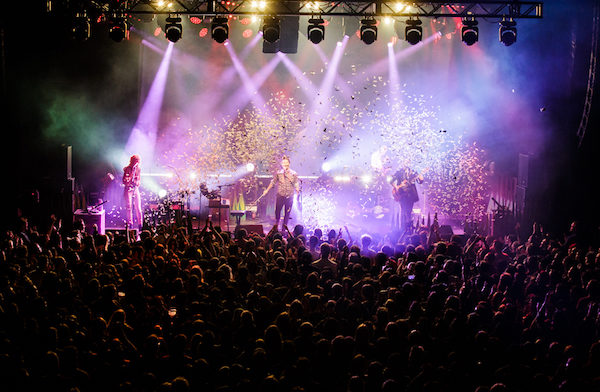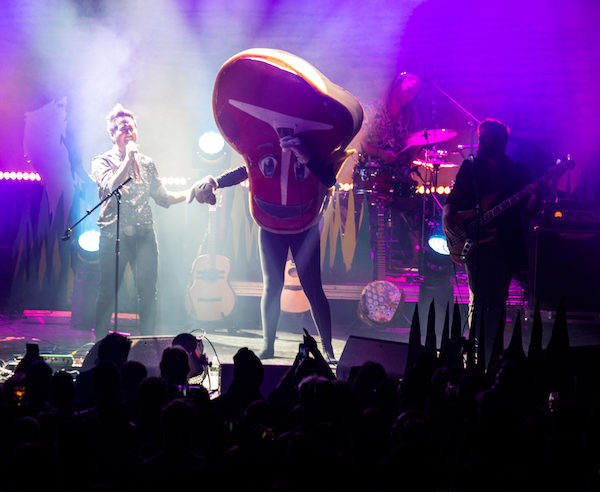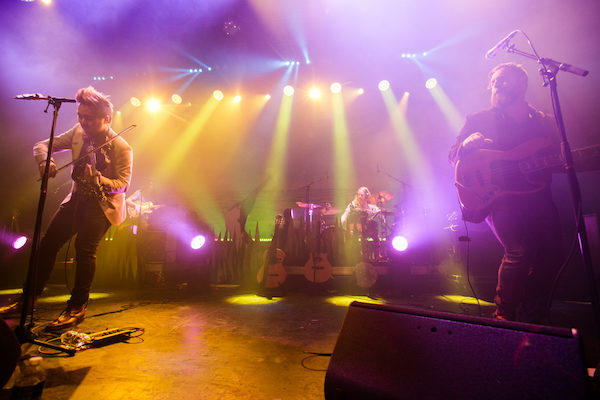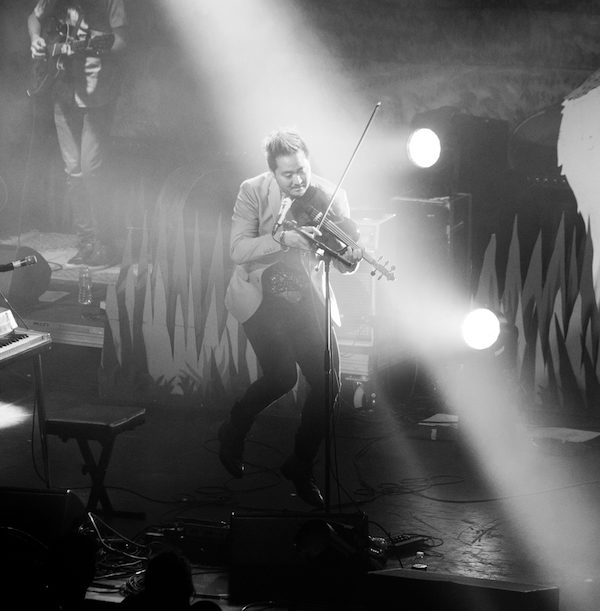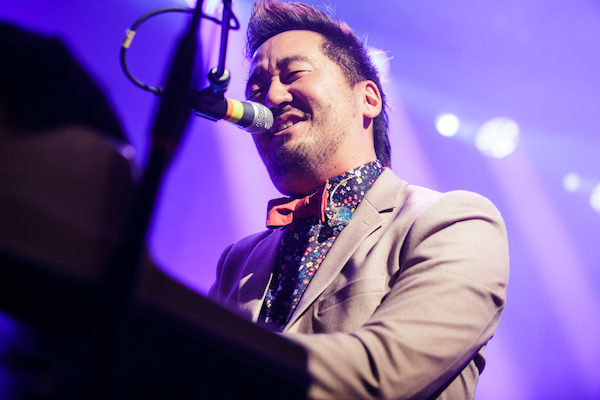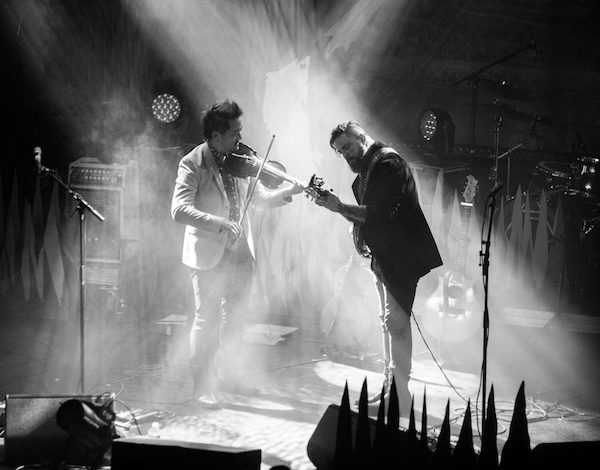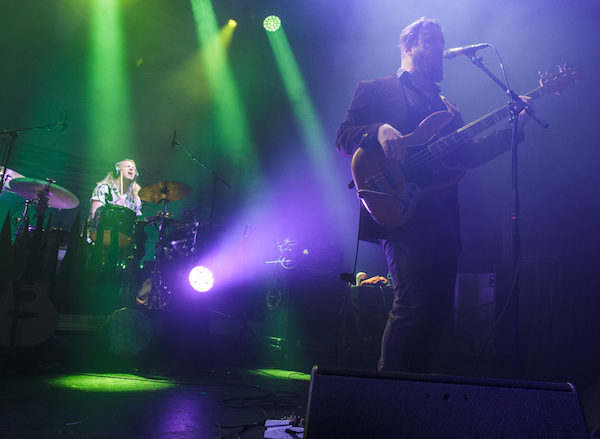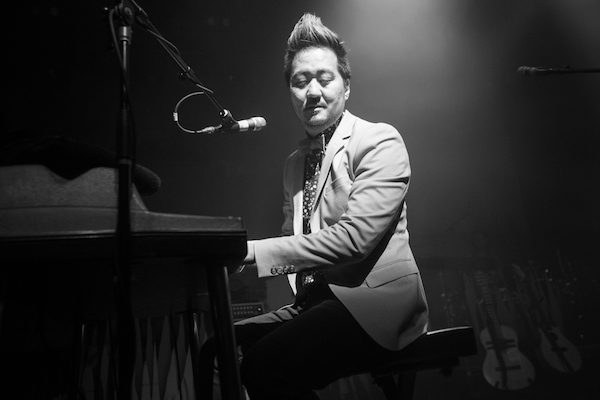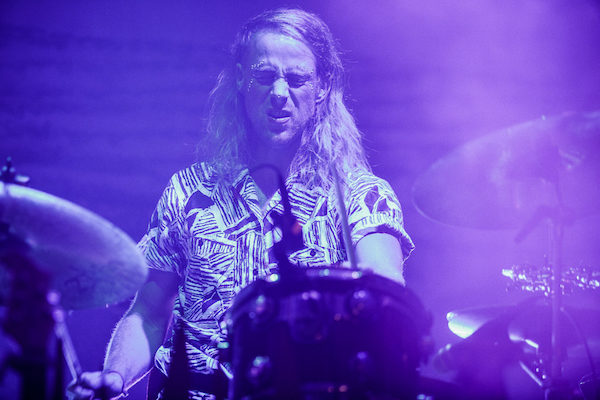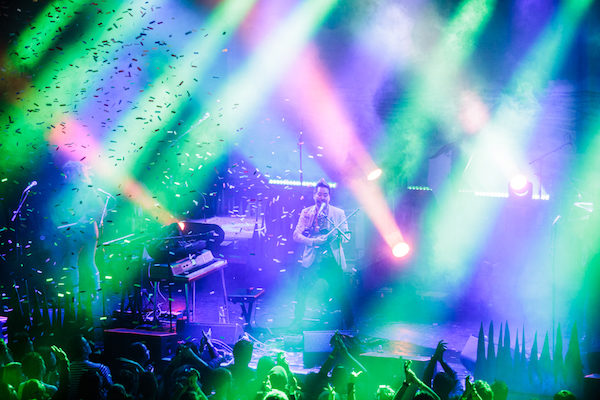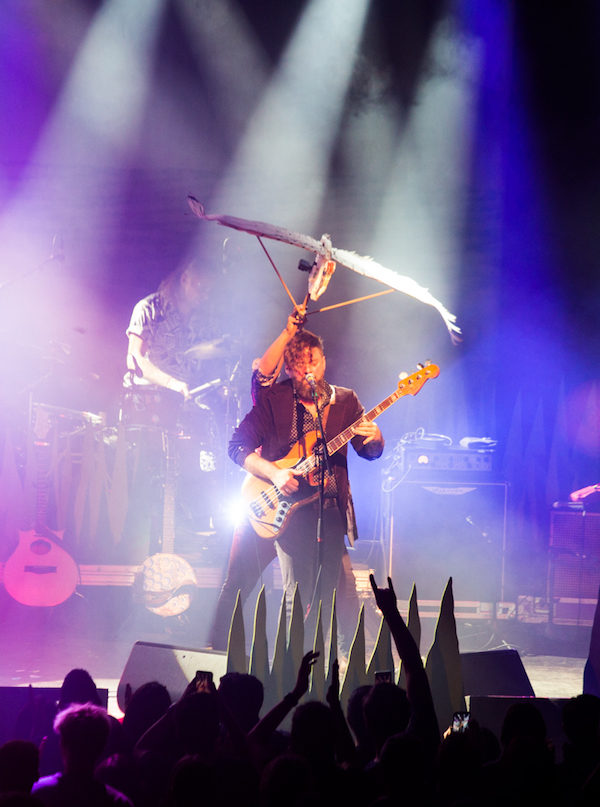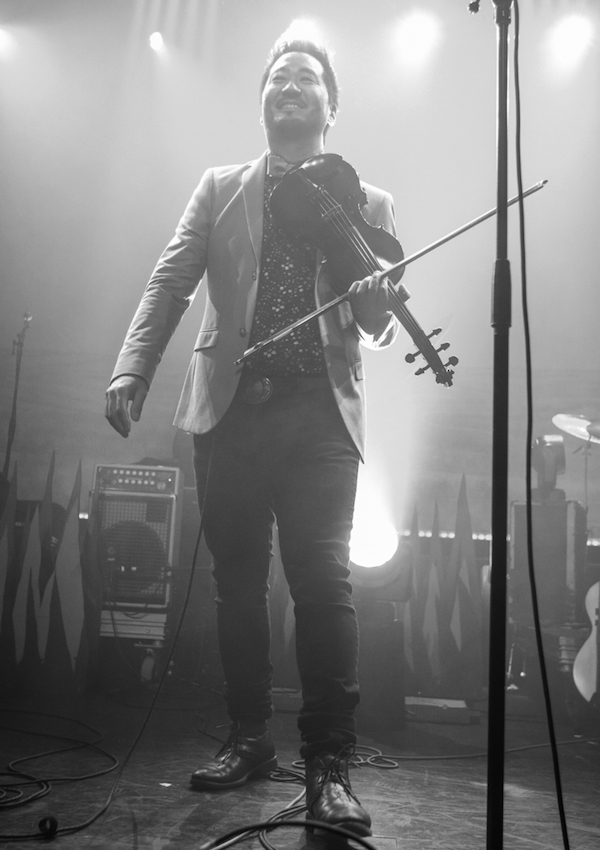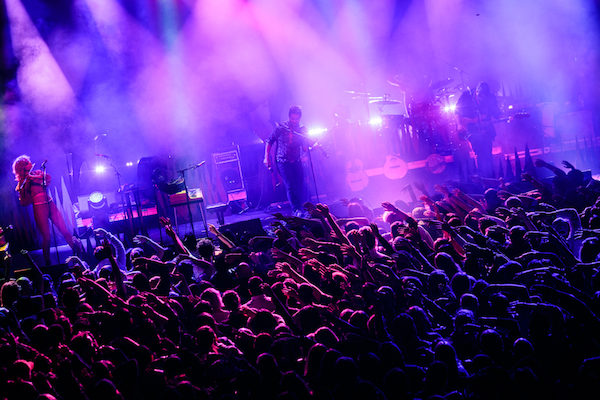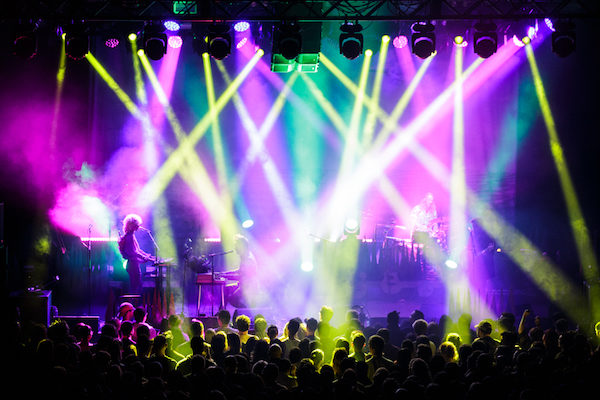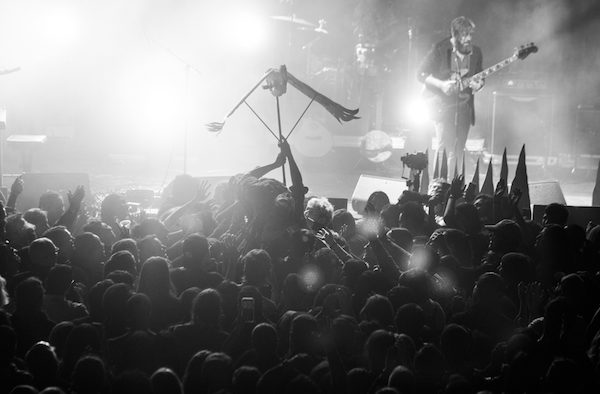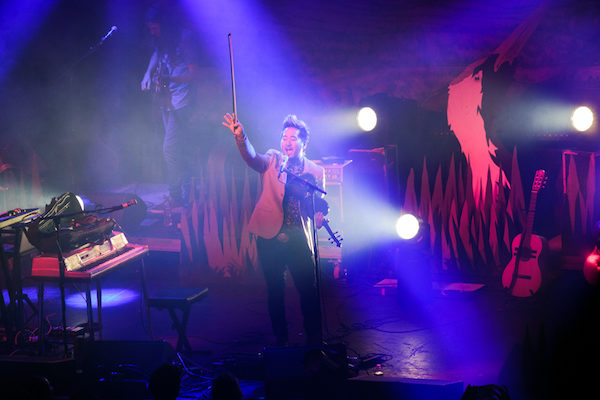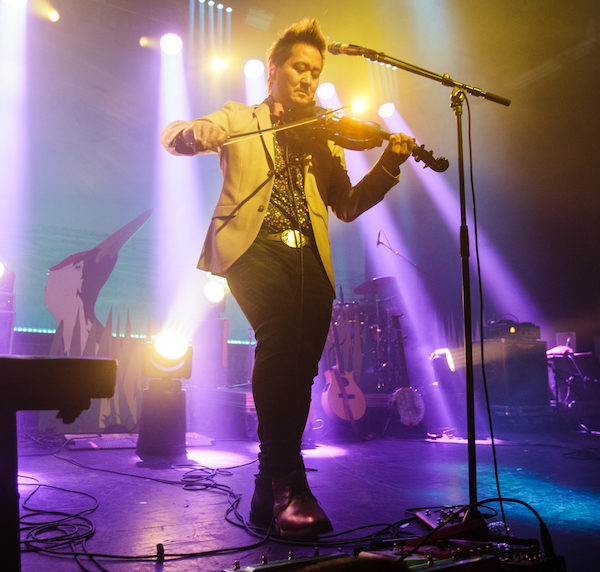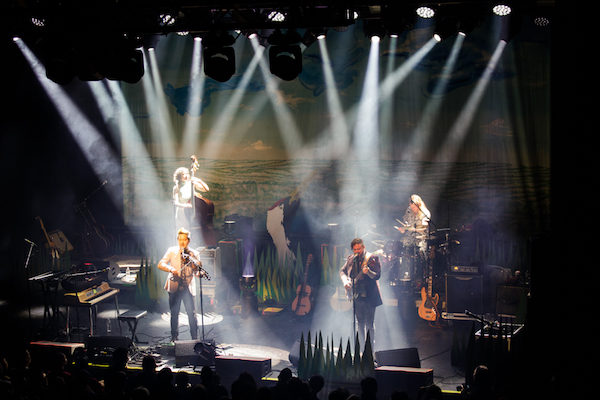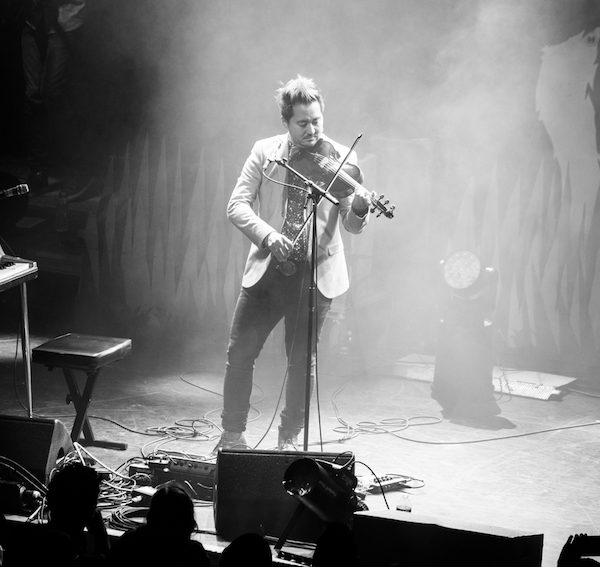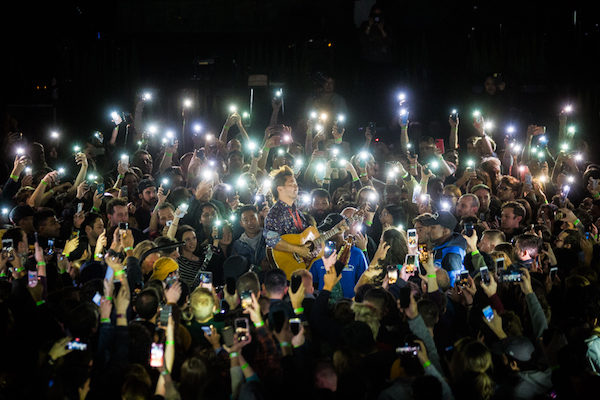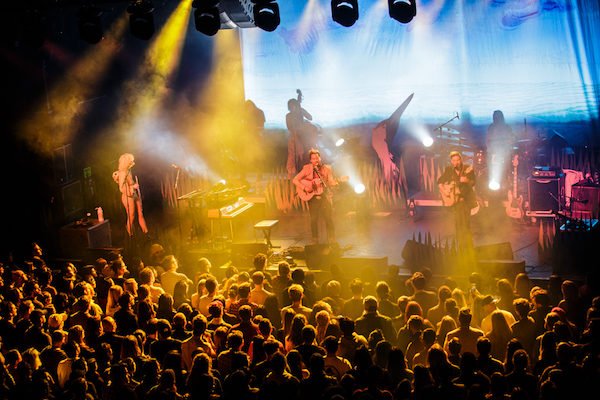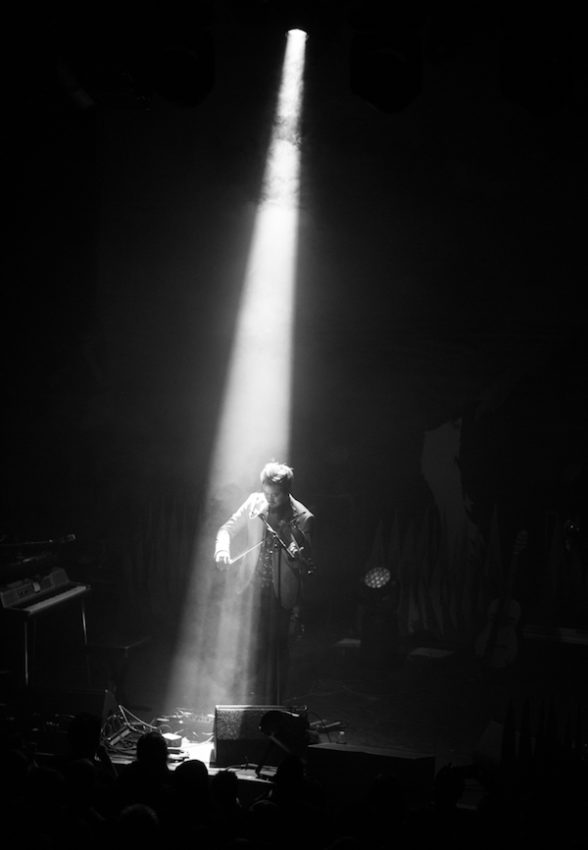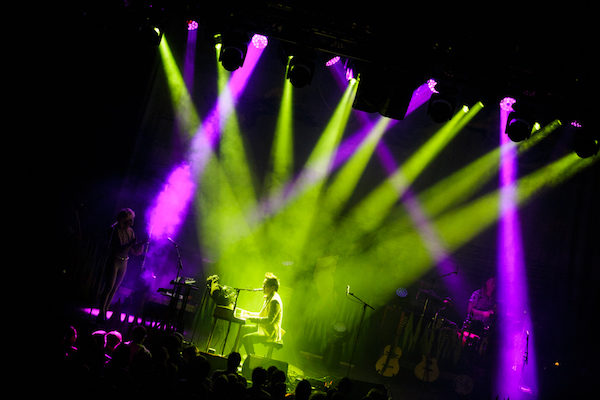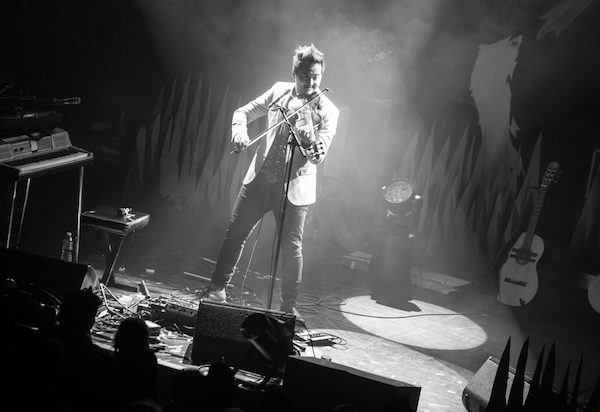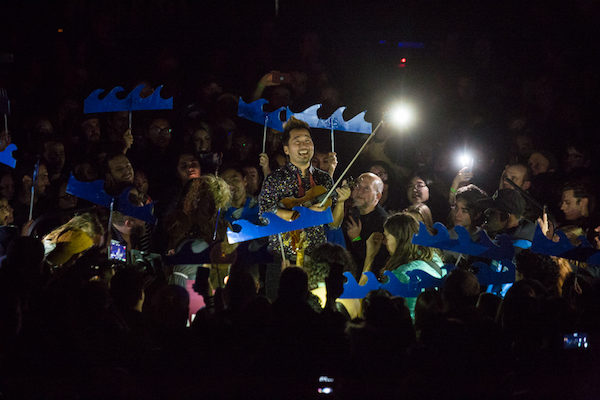 Kishi Bashi setlist:
1. Marigolds
2. F Delano
3. Hey Big Star
4. Say Yeah
5. Carry on Phenomenon
6. Honeybody
7. Can't Let Go, Juno
8. Theme From Jerome (Forgotten Words)
9. I Am the Antichrist to You
10. This Must Be the Place (Naive Melody) (Talking Heads cover)
11. Bright Whites
12. Q&A
13. Violin Tsunami
14. Angeline
15. Penny Rabbit and Summer Bear
16. Ode to My Next Life
17. Philosophize in It! Chemicalize with It!
18. Atticus, in the Desert
19. (I've Had) The Time Of My Life (Bill Medley & Jennifer Warnes cover)
20. The Ballad of Mr. Steak
21. It All Began With a Burst
Encore:
22. Annie, Heart Thief of the Sea (acoustic, in crowd)
23. Manchester (acoustic, in crowd)
24. Summer of '42 (acoustic, in crowd)