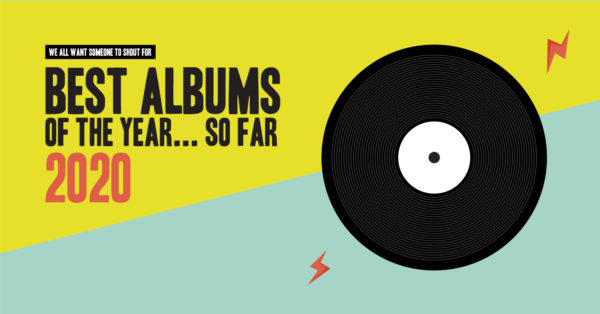 Artwork by Anthony Bauer
Editor's Note: Our very own Bryan Lasky is giving us a rundown of albums and EPs that caught his attention – some of which you probably equally adore and others which may be new to you.
Well, this is it. I hope you've discovered some new tunes through these five articles. If not, then I hope you somehow knew about all of these albums and EPs already. I will be doing this again for the second half of the year, but this one is going to be on time dammit because I am going to hold myself to that. See you in December.
(You can find Part 1, Part 2, Part 3 and Part 4 if you missed them.)

<centerKyle Avallone – Last Minute Man</center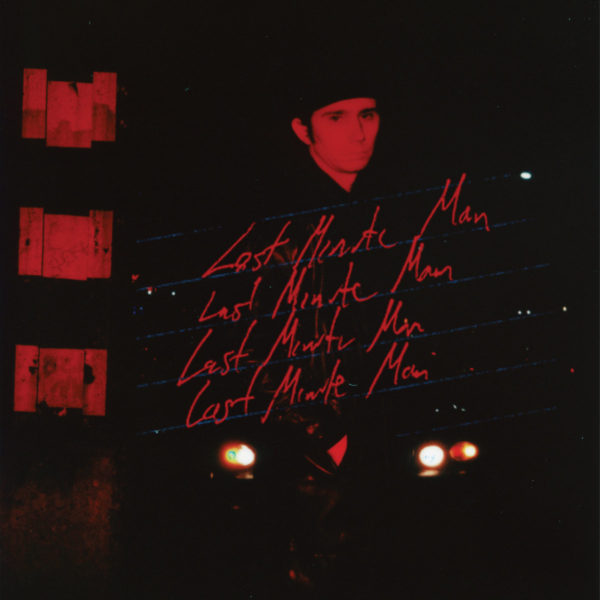 This album starts off like a good film noir with "Somewhere You Can't Find Me". You can picture a black and film set in old New York or Chicago, or a made-up city of their ilk, of someone running away from it all. It's this kind of vibe that goes through the record and I'm here for it. If you didn't know this was released it could seem like a long lost classic New York City record from the 70's that somehow was only recently discovered. "The Haunted Screen" sounds like a missing Iggy Pop classic. I can just see him belting it out from stage, his half-naked body hovering over the crowd.
"I'm Ready" is the battle cry where our anti-hero in this film-noir decided to come out of the shadows and do what's necessary to save the femme fatale. The title track evokes Leonard Cohen in both delivery and lyrics. "Cruise Control" is a damn good single that feels so dangerous and could fit in Pulp's catalog. I like music when it feels dangerous since music should never truly feel safe. "Take Me Away" wraps up the record sailing into the sunset, running away from the problems our anti-hero may not have been able to fix. Turn this record on and let the movie play in your mind. | Listen on Bandcamp
<centerPrincess Goes to The Butterfly Museum – Princess Goes to The Butterfly Museum</center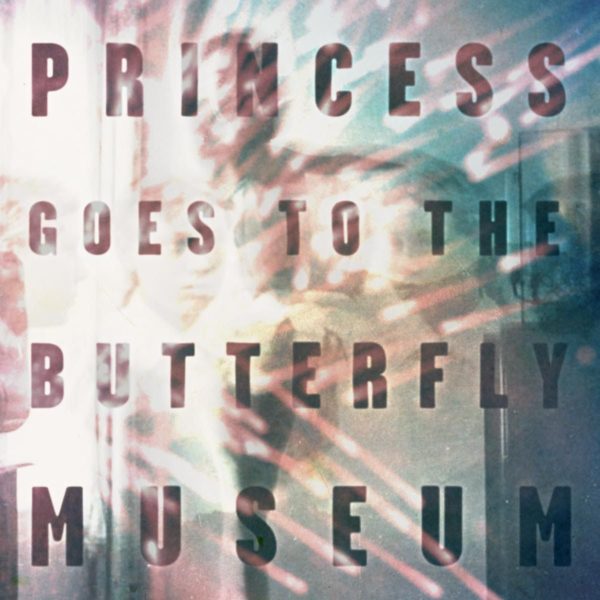 I saw actor Michael C. Hall in the David Bowie musical "Lazarus" and was blown away by his voice. I mean the dude could really belt out a song. When I heard he was creating a band, with Peter Yanowitz (The Wallflowers) and Matt Katz-Bohen (Blondie), I was excited to hear the results. Well, those results were that shit got weird and wonderful and that no two songs sound the same. The EP starts out with an electronic hymn in "Don't" that wants to swell to gigantic proportions but stays within its confines. "Vicious" is an industrial wasteland that is as campy as it is heavy with the question being asked if we are entertained yet.
"Love American Style" has Michael doing his best Bowie meets Prince mashup to a song that seems to be drowning under the weight of the instrumentation that endlessly swirls around his vocals. "Ketamine" is a beautiful slow-burning song about relationships and life journeys and how they can change so significantly and so quickly. Disco takes hold with "Come Talk to Me" where Michael sings in a very high pitched voice while the beat and keys make you feel as if you're about to step on the floor of Studio 54. The EP closes out with "Sweet & Low", a mostly acoustic number that feels like you've come back down to Earth after a wildly vivid ride. Hopefully, there is much more to come from this trio. | Listen on Spotify
<centerKamasi Washington, Terrace Martin, Robert Glasper, 9th Wonder – Dinner Party EP</center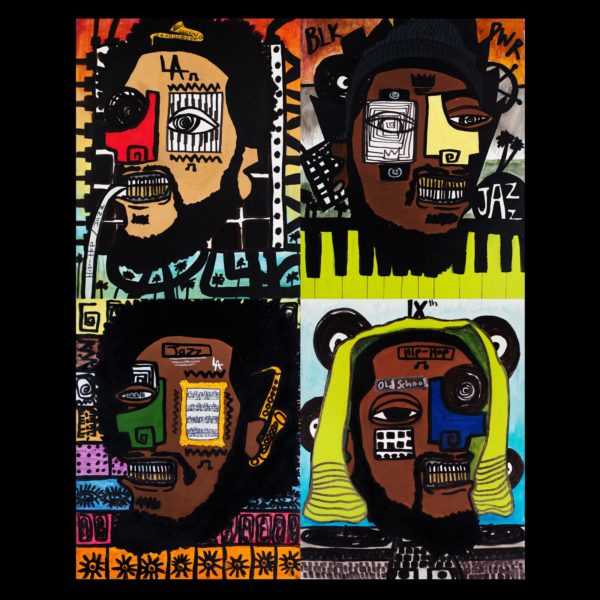 This is an EP made by an absolute wrecking crew of musicians that have worked together and known each other for a very long time. Dinner Party is a relaxed 70's soul record that shows the strengths of each member. The word smooth gets tossed around a lot but man this record could glide right off of the planet if it wanted to. No single member stands out and each played their part, giving in to the sum is better than the parts mentality. While all of these songs were written and recorded before the world reached its current hellscape, this record can also be seen as a protest.
"Love You Bad" with its cries of just wanting to love someone and not being able to is heartbreaking. "First Responders" is probably the most upbeat song on the EP and gives love to those on the front lines, showing them nothing but beauty and love. "Freeze Tag," despite its fun upbeat music that feels like a Marvin Gaye song, has the character worrying if he is about to be killed after being told to put his hands behind his head and knowing they have the wrong person. This is something Black Americans have to deal with every day and enough is enough. The coda at the end, to me, makes it feel like the character in this song didn't make it, like so many others haven't. These four have worked on so many projects together and I hope they carve out more time in their busy schedules to create more music for a volume two of this project. | Listen on Spotify
<centerCountry Westerns – Country Westerns</center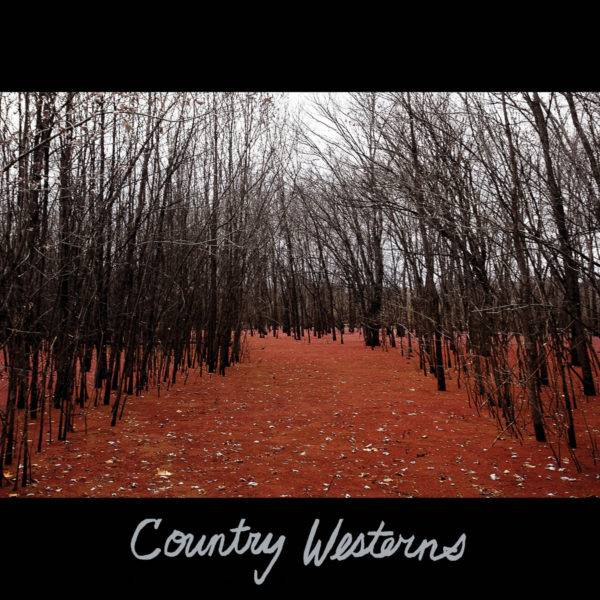 This self-titled debut by Country Westerns, a trio of Nashville rockers has qualities of The Replacements, early R.E.M, and even some Springsteen, and that's not a bad place to be. This is just a fun record to let loose and rock out to. You can't tell me putting on "I'm Not Ready" doesn't get you up and dancing, especially at the 1:45 mark when a blistering guitar solo erupts from your speakers or headphones.
I love a good power trio and these three certainly can make a lot of noise. "Gentle Soul" sees Joseph Plunket doing his best Tom Waits growling. Brian Kotzur and Sabrina Rush make quite the rhythm section together, making every song on this record feel like it could be a hit. This record started being crafted four years ago and the eleven tracks show how they whittled everything down to the best of the best. It's a lean record that wastes no time during its 33 minutes of play. I'm sure the name makes folks think this isn't a punk rock record, but here we are and I hope you don't skip it now. | Listen on Bandcamp
<centerNicole Atkins – Italian Ice</center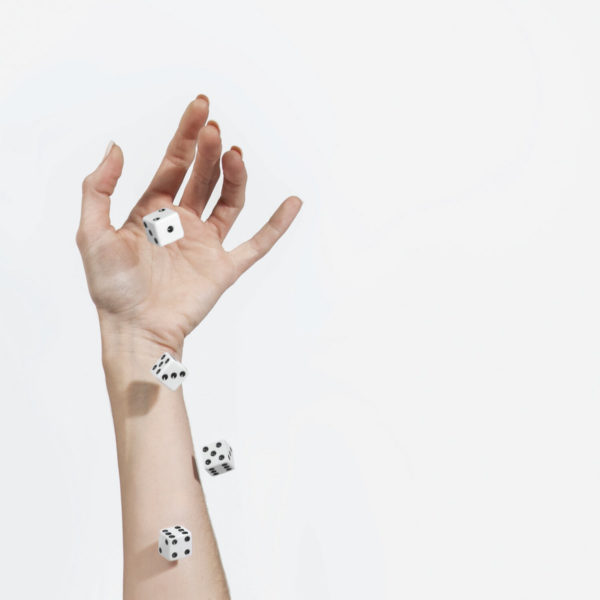 This is just a silky smooth record full of vibes from the '70s. Since Nicole took inspiration from the Jersey Shore, which has only recently become a hip spot again, having a throwback album musically just feels right. When I think of the Jersey Shore I just picture a life that doesn't really exist anymore, a little less hectic and not as much technology. I know everyone thinks of her as a throwback artist in general, but this record is different. Nicole can weave a story in her songs like many wish they could. I love that "AM Gold" sets the mood with putting us in the Garden of Eden, but that we're all starving and just need one another. I mean, it's such a great visual and Nicole makes it easy to transport yourself right into the song.
Listening to her lyrics is always an absolute joy and if you close your eyes, you're right in the thick of it. Nicole tried on so many hats with this record, from 60's girl groups ("These Old Roses") to 70's soul and disco ("Domino") to Psychedelia ("Mind Eraser") to 80's pop ("Forever"). "Captain" sees a character begging to be their partner's leader for once and it's heartbreaking and beautiful. The pedal steel work by My Morning Jacket's Carl Broemel, who helped with some of the album, just soars and pulls at your heartstrings. The Mama's and The Papa's are evoked on "Never Going Home Again" and you close your eyes you can almost see Nicole stepping in with them to sing this on an old 60's TV Show. It's a testament to her and the players she worked with on this record that they can move through time and still make the whole album come together coherently. Nicole has always been right there in terms of "breaking through" and I think this record has everything that could push her, but with the pandemic, I think most people missed it. The record rocks folks, don't miss it. | Listen on Bandcamp
<centerGeoff Gordon – Sex and the City</center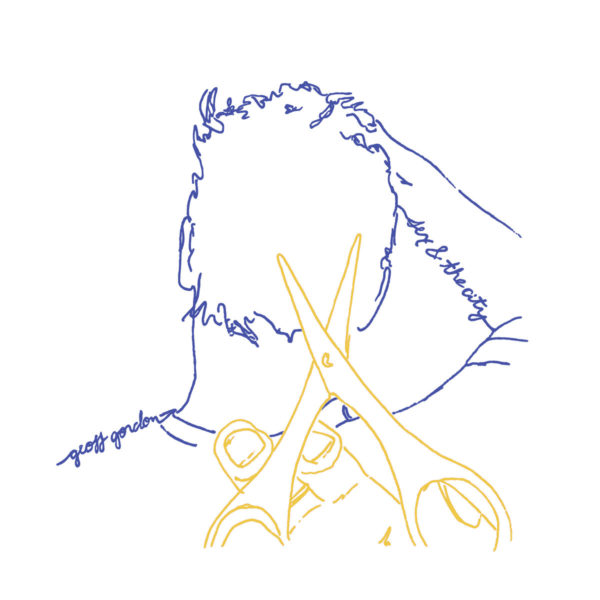 From the masterminds of Dan LaFave and Shannon Straney, comes Geoff Gordon's second record. The two of them take turns on lead vocals throughout the record. The album starts out very calm in "francis" before a ripping guitar solo completely pushes the song out of its comfort one it had been in for three-quarters of it. I love the dreamlike quality of Shannon's voice on "bb gun" that builds to the absolutely wild guitar solo by LaFave. The way "laundromat" completely opens up to encompass every color of the rainbow halfway through the track is just wonderful songwriting.
"5 and Dime General Store" sees the band get weird and psychedelic and I love that it truly sounds like nothing else on the album. The slide guitar work on "There's a lot of horses in Oklahoma" gets me every damn time, it's so pure and wonderful and I can't help but smile. The single of the record is "Neighbors" with it's soaring guitar and catchy as hell chorus, this track shows how much power this band has behind it and the humor they can find in the world. The record ends with "Moonlight" that has Dan singing his heart out and some wonderful harmonies taking place in the chorus. Do not sleep on this one. | Listen on Bandcamp
<centerPigs Pigs Pigs Pigs Pigs Pigs Pigs – Visceral</center
I mean yeah, smack me in the face with loud angry British rock and roll that veers towards punk and metal. I will take the trip every damn time. "Reducer" has Black Sabbath vibes in the back half of the track after starting out like The Ramones. It's a pretty impressive turn and they do it well and it doesn't feel the slightest forced. "Rubbernecker" sounds like none of the other tracks the way Matt Baty's voice soars above the pounding of the music.
This album trends towards grungy metal, which isn't a bad thing and will definitely let you get all of your headbanging for the year in during your first spin. This record will pound you into submission though if you're not ready for it. "Blood and Butter" is very much indebted to Nine Inch Nails. I love that the band goes full old school metal on some of the tracks and does it well. The epic high point of the record is "Halloween Bolson" that clocks in at nine minutes and truly beat the shit out of you. I mean it's a heavy track that gets after it the whole time. | Listen on Bandcamp
<centerPhoebe Bridgers – Punisher</center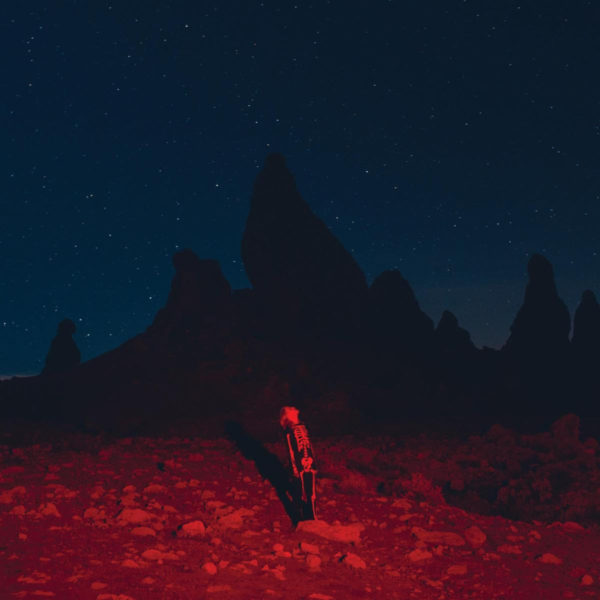 Here's another record I don't think I need to discuss much. Phoebe really made a glorious record here. It's weird, catchy, sad, and truly a universe unto itself. It's amazing that this is just her second album. "Garden Song" is part psychedelic part folk and it just snares you in and doesn't let go. "Kyoto" is the only upbeat track on the record but it's all about having imposter syndrome and if you've been following along, something that kills me every time is a song that feels like the happiest song you've ever heard but is actually talking about some terrible things going on.
There are a lot of guests on this record that she has been working with the past few years and it really makes the album sound full, in a good way. The harmonies between Phoebe and Connor Oberst (her Better Oblivion Community Center comrade) and Phoebe with Lucy Dacus and Julien Baker (her partners in boygenius) are all fantastic. Everyone contributes to the last song on the record, "I Know The End", and it feels like the first chapter of this great career ahead is closing, but we shouldn't worry that the collaborations will end. This isn't a "rock out and go wild record," it's one to sit with and take deep into your soul. This album rightfully got a ton of praise when it was released and if you missed it, go catch up now. Phoebe really is in a league of her own and if you love music you should be checking out all of her work. | Listen on Bandcamp
<centerWoods – Strange to Explain</center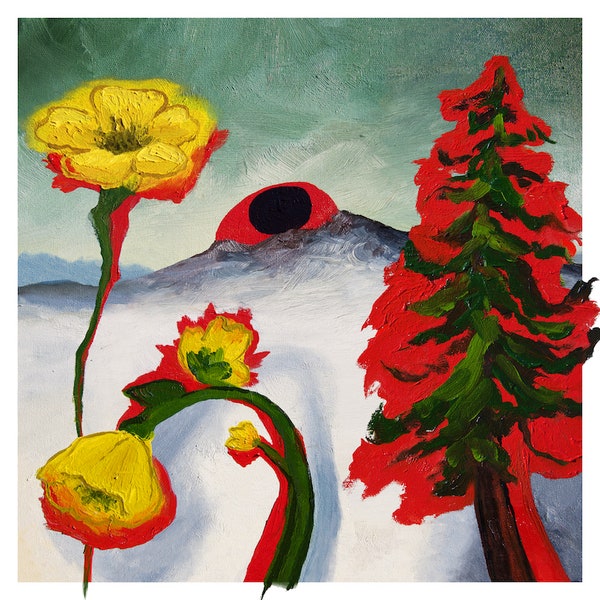 Woods never fails to disappoint and their latest record shines brightly with the help of the Mellotron that appears all over the place. The album was recorded bicoastly in California and Upstate New York. The easy vibe of the West Coast blends perfectly with the home life of being in the woods in Upstate New York. There is such an air of chill that strings the record together. "Can't Get Out" has such a fun outro where the rest of the song begins to disappear as a vibraphone comes in and takes over as the song eventually fades out. It's such a cool moment.
There are a bunch of these cool moments all over the record where these weird sounds come in and take over. I love that "Where Do We Go When We Dream" starts out with frogs croaking. The album is densely layered and I'm sure you could pick up some new noise on every go-around of listening to it. "The Void" brings horns into the mix and is one of the grooviest tracks of the whole album and I do wish it was longer as I can hang in that groove all day. Following it is "Just to Fall Asleep," picks up right where it left off and leaves me to wonder if at one point it was a longer track. "Weekend Wind" ends the album on a spacey psychedelic slow jam and you can't go wrong with that kind of jam from Woods. The whole record feels like a dream and in these tough times it's nice to turn something on that can make you feel like this is the reality and everything else is just the dream. | Listen on Bandcamp
<centerJordan Mackampa – Foreigner</center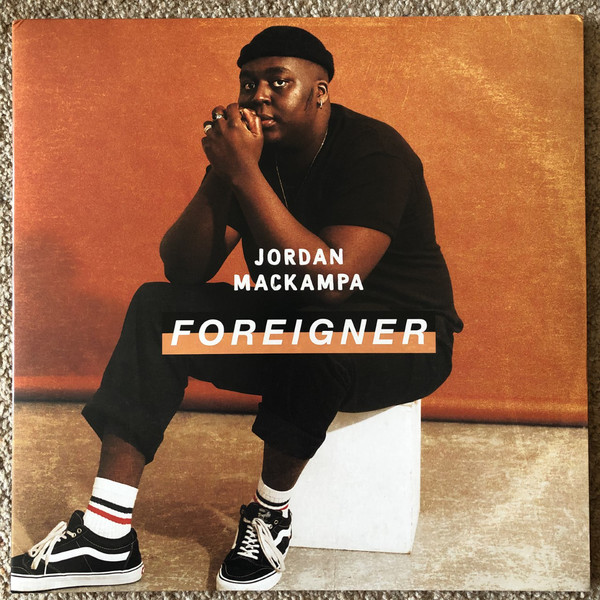 The pure sweet soul music from this UK-Congolese singer is to die for. "Magic" kicks the album off with so much joy you'll smile from ear to ear. The song is catchy as hell and will one hundred percent get stuck in your head for the rest of the day. Jordan's voice is pitch-perfect the whole record, hitting every emotion in your body and mind. I love how gospel music is intertwined in the whole record on tracks like "Love at First Site". The acoustic guitar and piano led "Tight" is a very pretty love song. "What Am I" ponders what is he, and to a greater extent all of us, to do in times like we are currently in. This was obviously written prior to the virus and the world wide protests against brutality, but if we're being honest none of this is new, and for Jordan, being a black man, I'm sure he has felt it before now.
The triple shot of "Interlude: Lula", "Foreigner", and "Care For Your Mother" is the heart of the record. "Interlude: Lula" is a recreation of a conversation with his mother about their early years in London which is followed by the title track where he is trying to fit into a new place by learning the language and culture and his mother helping him and finally "Care For Your Mother" is a thank you to her for helping him through it all. It's a powerful suite. Jordan was going to have a big year before the world came to a halt and I think this record deserves all of the love and praise it would have gotten had people been able to see him live and get their hands on it. | Listen on Bandcamp
For all of these albums and even more, I've been keeping a Spotify list going all year with my favorites. I actually don't use them much because of so many reasons, but if you want to see what I've tucked away this year – find it here. For those interested in the singles I've thought are pretty grand – find that here as well.
---
Join the conversation