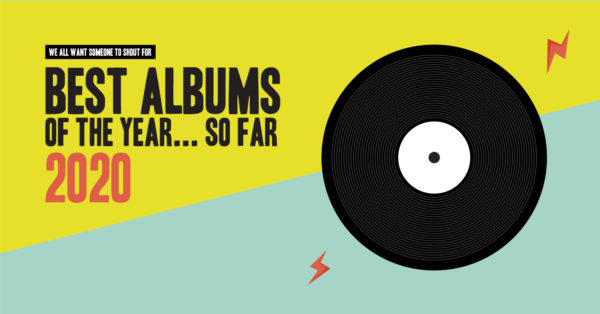 Artwork by Anthony Bauer
Editor's Note: Our very own Bryan Lasky is giving us a rundown of albums and EPs that caught his attention – some of which you probably equally adore and others which may be new to you.
Officially in the back half of these articles and unlike many of the albums you listen to, I don't think we have any filler here. Hope you enjoy part four of 2020 releases you might have missed. (You can find Part 1, Part 2, and Part 3 if you missed them.)

This husband-wife duo from The Capital Region of New York is here to take you on a synth journey. "Come Through" is a dark entrance into the world of Architrave. It feels like you're getting ready for a horror movie to unfold between your ears. It's quite the mission statement. The record is full of great 80's vibes like "Elevation" and "Something About You".
"Tereza" could have come off of one of John Carpenter's Lost Theme albums, despite having vocals on it – which John never has. The song has just enough danger in it to picture it being great in a slasher flick. I'm sure many people listening to this could also see this being in Stranger Things and you wouldn't be wrong, but there are also hints of later day Pink Floyd. The music in "Something About You" could have been a short jam session between Gilmour, Wright, and Mason that wound up on The Endless River, but instead of Gilmour taking the reigns, Wright led with an array of synth work. I think this record might be best blasting loudly with the windows down driving on the highway late at night. | Listen on Bandcamp
Bob Dylan – Rough and Rowdy Ways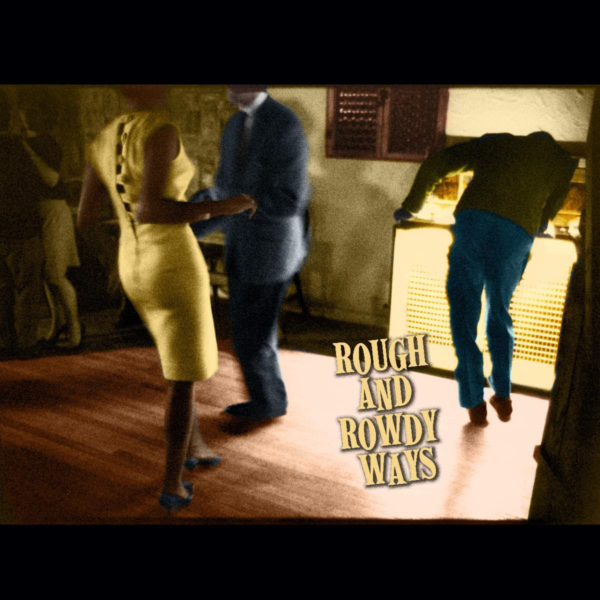 Look, I get it if you want to groan, but when one of the most beloved songwriters ever releases brand new material, it should be celebrated. I know he's old as hell and you can barely understand him when he plays live, but this record is really good. At this point, after eight years of doing albums with covers and standards, I'm sure everyone thought the man had nothing original left to say. Boy, were we wrong.
On his 39th record, Bob moves through magic, mysticism, America's landscape, and history, philosophy, and more like a shark swimming in the ocean. Many writers, who are better than I will likely ever be, have basically written mini books about it all over the internet already. The deep dives that come when Bob drops an album is always like a detective story for those who study his work. They try to piece together every reference and allegory he makes and try to explain what it all means. I followed some threads down a few holes and honestly, it was quite enjoyable and a good distraction. It's a long record, clocking in at 70-minutes, with "Murder Most Foul", you know the lead single, being just under 17-minutes. It takes a lot of chutzpah to conjure up something like this and at 79, Bob seems to not want to lay on his laurels any time soon. | Listen on Bandcamp
Becca Mancari – The Greatest Part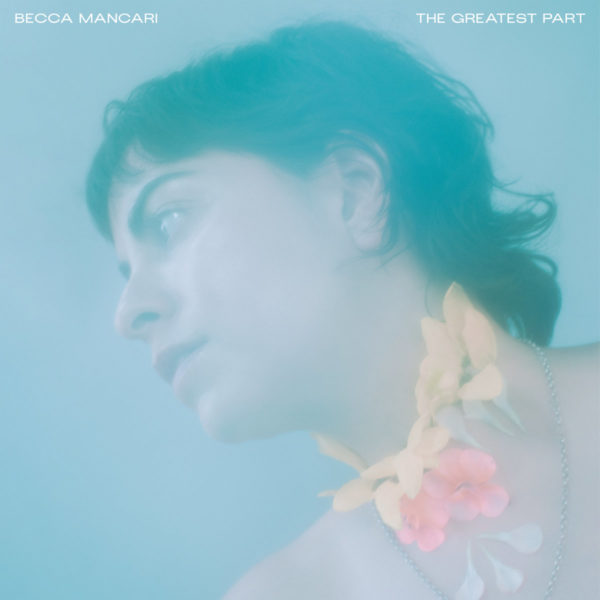 An exploration of sounds, especially considering her first record was mostly roots music, The Greatest Part is a roller coaster of a ride. Lyrically Becca works through a lot of things from her life as a queer woman and what that means to her. It's a powerful record that seems to open up in new ways on every listen. The first track "Hunter," instantly lets you know what kind of record we're in for, as Becca sings about a neighbor who left letters in her mailbox about her being queer and how they are going to "do" something about it. "First Time" starts out with the lyrics "I remember the first time my dad didn't hug me back" and goes on to recount her story of coming out to her father and everything that happened after. While the music is this summer breeze of fresh air, the lyrical content is anything but that.
I love the disco glam aspect of the record on tracks "Like This" and "Pretend." They just get you moving along to the beat with such ease and that steel pedal on "Pretend" is to die for. The middle of "Tear Us Apart" might be my favorite thing on the album, it sounds like an entire orchestra came out of nowhere to save this couple being described in the song. "Forgiveness" closes the album on a somber, yet hopeful note about forgiving yourself and others for everything that has come in your life. It's not good to hold on to everything and most people, not all, including yourself, can be forgiven for past discretions. Becca Mancari truly made an album for the ages here. | Listen on Bandcamp
This debut album from Belle Skinner builds upon itself as it runs its course of nine songs. On the second to last song "It Won't Be Long," the whole album comes to head with a sweeping 60's AM rocker. The harmonies that she makes are gorgeous. Many songs on the record feel like new lullabies. "Fell Into The Earth" ends with her showing off her strong vocals, jumping a few octaves as it closes down.
The title track is a sad tale of a woman falling in and out of love, but set to bubble gum pop music ala "Mr. Sandman". Obviously, it's not as upbeat, but I like the juxtaposition of it. "Mon Cheri" is sung in French and is a great love song. "Tapestry" feels and sounds like it time traveled right from Medieval Times. "Red" is a slow burn that again uses the technique of having her voice harmonize with itself sounding like a choir. | Listen on Bandcamp
Yet another EP from across the Atlantic. Look, I don't make the rules, it's just that a lot of young rock bands in the UK are doing some good shit. The title track is pretty heavy and feels like early Queens of the Stone Age if they had been fronted by a woman. The whole record is punk meeting metal and producing a heavy fast-paced sound that you will be headbanging to.
The EP never lets up and the attitude stays at an all-time high. "Myself" screams for people to keep their opinions to themselves and how musicians do it all for themselves, "Fake" is the takedown of people who are out there just for posterity, and "Audience" continues that line of thought with asking people to be better in general and not worry about who is watching. I can picture these songs being played in a tiny room, possibly a DIY space, and everyone moshing the entire time and just being floored for the 20 or so minutes they would play and being completely swept up in the moment. Man, I miss the idea even of live music. The EP ends with a great cover of Type O' Negative's "I Don't Wanna Be Me". Go headbang for 15 minutes. | Listen on Bandcamp
Yes, technically this isn't "new" material, but it's the first time it's been released and it is peak Neil Young. I mean this is one of the great lost albums of all time and I couldn't be happier that it's officially here. Famously, he played this and Tonight's the Night back to back for a bunch of friends (members of CSNY, The Band, Crazy Horse) and we all know which album won out and wound up being released. Homegrown was also shelved because of how personal it was to Neil, who was going through a divorce at the time. I mean kicking off the album with "Separate Ways" stating that "I won't apologize" makes things pretty clear cut.
It's a pretty gloomy record, but Neil makes gloomy look good, always has always will. "Mexico", one of the shortest songs of his career, sees his yearning to escape it all and you can just hear the pain in his voice. "Florida" is a spoken-word piece and is probably the weirdest track in Neil's catalog and honestly I can see why this one was locked away for 45 years. There's love for pot on the record with "Homegrown" and "We Don't Smoke It No More" and for other substances on "White Line", I mean hey, it was the mid 70's. The album ends with "Star of Bethlehem", which wound up on American Stars 'n Bars, on a note of understanding what took place in his life and some acceptance. Neil sings about memories lingering on and while heartbreaking, it is still nice to have them and it's nice to officially have this album so many years later. | Listen on Spotify
A record that literally reaches all over the world from Johannesburg to LA to London and beyond. I found this because of the involvement of Tony Allen (RIP) and Shabaka Hutchings, two absolute giants at their respective instruments. To say I was floored by this record would be an understatement. There is a lot happening on this record and at times, it's a bit of a sensory overload.
Mixing of jazz, afrobeat, hip hop, soul, and more truly make this a record showcasing the globe. The record is groovy and should make you want to get up and dance. For me, it was a very cathartic record to just let loose and drown the world out for a bit. It represents a world that we should want to have where there is this weird mix of all these different cultures and people and it produces something so singular and amazing that all you can do is smile and enjoy. Turn this record up high and just lose yourself for an hour, you won't be sorry. | Listen on Bandcamp
Albany, NY shoegaze band Laveda came out firing with their debut LP. Opening track "Ghost" starts off with jangly chords and whispers and soon devolves into a wave of distortion and never takes its foot off the gas. Throughout the record, Jake Brooks and Ali Genevich trade lead vocals, with both of their voices being powerful. The distorted vocals on "Better Now" make the track stand out from much of the rest of the record and shows the band isn't afraid of experimentation.
"CND" is the darkest track on the record with its use of clips that are just out of earshot to understand as the music swells to a scary powerful monster. "Rager" is a breath of punk rock about the end of the world. I think the single of the record is "Dream. Sleep". It's a catchy powerful indie song but with just enough distortion and haze involved to fit beautifully on this record. Jake and Ali have made a great record, that although didn't rewrite anything in the genre, is a very welcomed addition and should be in your ears. | Listen on Bandcamp
Boyo – Where Have All My Friends Gone?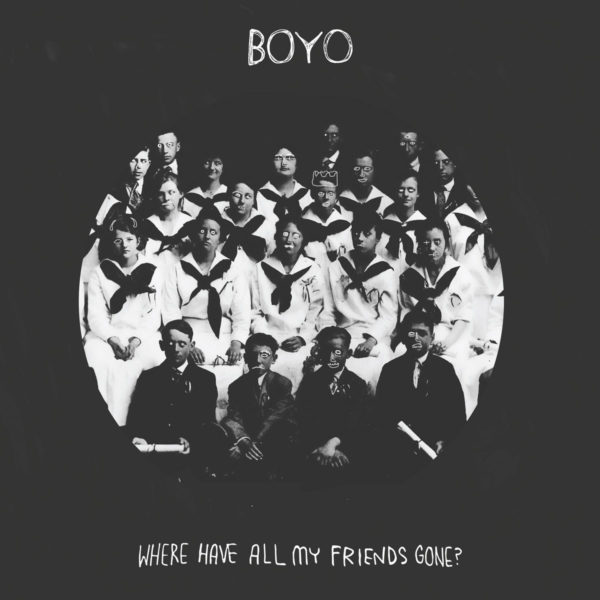 Coming out on the other side of a major health scare, Robert Tilden created a beautiful psychedelic indie-pop landscape. "Junk" owes some of its power to The Verve. Those orchestral sweeps going around the background of the song really tie the whole thing together. There is something very dark about "No One's Laughing" that I can't quite put my finger on, but there are very few lyrics that repeat and the vocals keep moving ever so slightly towards the background as the music swells around it. "Skip" is on the other end of the spectrum exuding nothing but joy as the character leaves it all behind. I think this record also owes a lot to Neutral Milk Hotel in terms of storytelling.
It feels as if the characters on Boyo's record are all connected in a dream-like way and Neutral Milk Hotel were so damn good at that. I don't want to call this a concept record, but it sure does straddle the line of being one. The record ends with "Windows" speaking directly to these times of walking through life looking at things you want, whether its clothes or a companion or life itself and knowing you can't afford them because there is so much on your own plate that you cannot think about those other things. Robert definitely used this album as his work through for all of the events that took place from his health scare and you can truly feel the pain, hurt, and some of the catharsis of it all during the entire 34 minutes of this record. | Listen on Bandcamp
I mean, an album starting literally with the birth of a child is kind of amazing. On the next track, "Come Back to Me", you can hear that baby, now five, sing-talking near the end of the song. It's pretty cool to be able to do that on your record. The album is long, 23-tracks, and has a lot of great collaborators on it including Erykah Badu, Lauryn Hill, Missy Elliot, Kehlani, Rick Ross, and more. The album is full of great R+B vibes that perfectly intertwine with Teyana's voice. It's a very glossy record that soothes its way into your consciousness.
Take "1800-One-Night" for example, it's a slow two and a half minute jam that has Teyana's voice doing a form of row row row your boat with such a high production value that it's just impressive as hell. I know a lot of people are up in arms about WAP (by Cardi and Megna) right now but it seems "Morning" (with Kehlani) flew under the radar because wow, it is on par with being just as sexual. Look women being in control of their own bodies and being loud and proud about being comfortable with sex is a reality. Those who aren't feeling it or it makes you uncomfortable, I'm sorry that you're stuck in the 50's. The track "Made It" appears as the second to last song on the record and it will forever be tied to where we are now as the graduating classes of 2020 took it as their own and it seemingly was played everywhere. Hopefully, we all make it. | Listen on Spotify
For all of these albums and even more, I've been keeping a Spotify list going all year with my favorites. I actually don't use them much because of so many reasons, but if you want to see what I've tucked away this year – find that here. For those interested in the singles I've thought are pretty grand – find that here.
---
Join the conversation