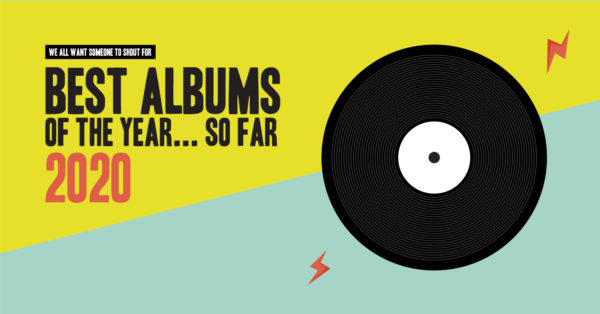 Artwork by Anthony Bauer
Those of us in the music industry aren't in it to make money. Especially this year, 2020, where everything is terrible and live music is dead. I'm a photographer and there isn't much to photograph these days since live music is dead. What I will always truly be first though is a music fan. Anyone in the industry is always a fan first and then we get into this to be closer to our musical heroes. It could be working for, touring with, interviewing, photographing, or just turning new folks on to them because we believe in the music they are making.

I honestly cannot remember the last time I wrote about music. Like truly wrote about music. Since March 11, the last time I saw a show, I have listened to more new music than I have in a long time. This list you're about to read will be broken up into multiple parts. This list is a bunch of records and EPs I have dug this year, in no particular order through July 3, that maybe you haven't heard of or glossed over. I know it's already August, but deadlines don't matter anymore even though I wanted this done in July. Yes there will be a few obvious ones here that won't get as much writing because certain records have just been on loop, but I do hope you dig into some of these. Music heals the soul. In these times I hope some of these help you out.
Alexandra Savior – The Archer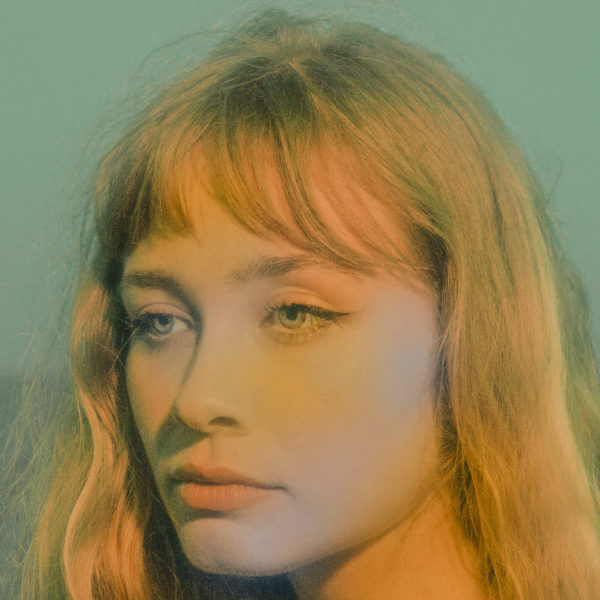 I found Alexandra during her cycle for her first record Belladonna of Sadness, which was a favorite of mine. When I heard a new record was coming out I couldn't be happier. Her voice soars throughout the record like on the second single "Saving Grace", where it's really hard the first few times you listen to do anything but focus on her words and forget there are instruments altogether. The record as a whole seems to have a little more attitude and grit than her debut. The Archer feels like it came out of a time machine from the late 60's and was playing during the opening credits of the B-movies of those times.
Other than her voice, I think my favorite thing on the record are the weird little noises in the background of the songs that compliment Alexandra. "Howl" has keys, synthesizers, and maybe a theremin that dance around her words and it's beautiful. "Send Her Back" has horns that make you think maybe this is a song Amy Winehouse might have made in 2020. Getting lost in these songs is nothing but pure joy and with the record lasting a cool half-hour, you can get lost in this album many times in one day. | Listen on Bandcamp
Fiona Apple – Fetch the Bolt Cutters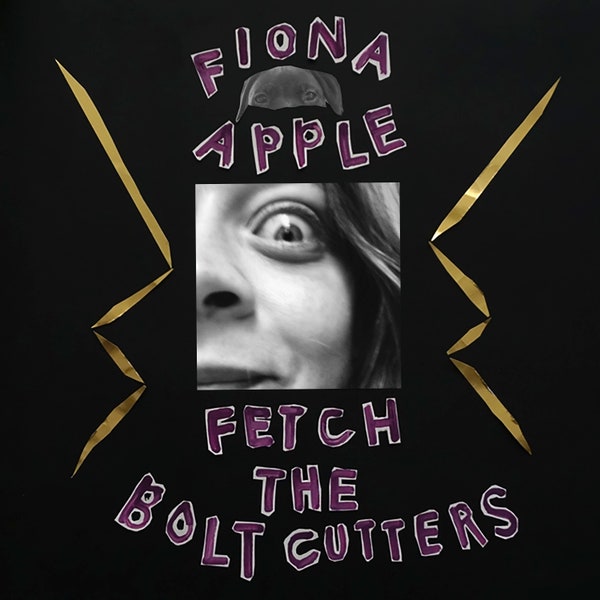 I feel this album doesn't need a lot to be said on it. The internet as a whole went crazy when it dropped with articles on articles on articles about Fiona, the record, her life, her dogs, etc, etc. I just want to say if somehow you missed one of the greatest songwriters to ever release this magical piece of art, you're doing yourself a disservice. The percussion on the record is jaw-droppingly insane. Fiona always finds ways to blow us away and while it's usually many years between her records, it is worth the wait every time. Fiona explains the entire record here. Go read that as you listen, you will definitely leave satisfied. | Listen on Spotify
Muzz – Muzz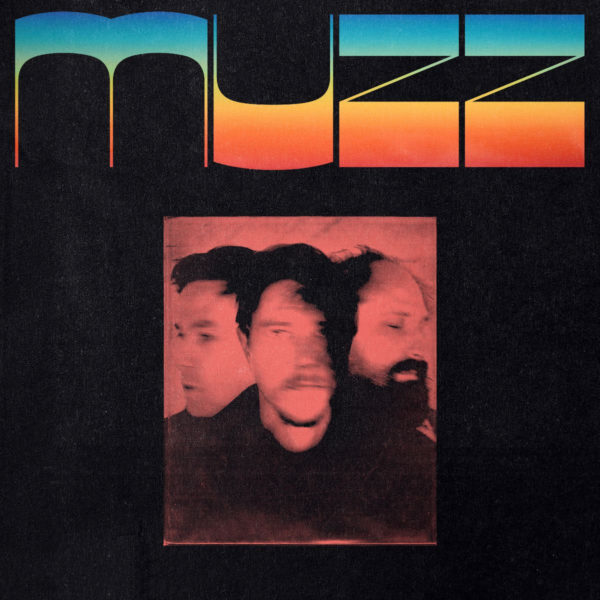 I feel like this came out and unless you were paying attention, it went right past you. A New York City-centric supergroup of Paul Banks (Interpol), Matt Barrick (The Walkmen, Jonathan Fire*Eater), and Josh Kaufman (Bonny Light Horseman, sideman/producer for literally every musician you can think of). These three created a beautiful slow burn of a record. Paul's voice hits every spot in your soul as you listen and intertwines perfectly with Josh's guitar playing. Their goal as a trio was to make a piece of work that was timeless and couldn't be pinpointed to a certain year and they nailed it. In "Evergreen" alone there is some George Harrison-esque slide guitar, 80's synths dancing in the background around the rest of the music, slight vocal distortion like Damon Albarn's on some Gorillaz tracks, and easy Laurel Canyon type drumming just holding it all together. It's a mindblowing track showing the production that went into it.
Paul's voice is so distinct, but it feels more laidback than anything he's ever sang on. Josh is just such a master of so many instruments I'm actually curious how many he played on this record. Matt's drumming is so smooth and compliments every other element happening you almost take it for granted. "Patchouli" is what a perfect dream sounds like, with voices circling all-around your ears and a fuzz building up and fading as the track goes on and just easing off the gas pedal so it doesn't take over any moment. I adore that "Chubby Checker" is not a wildly upbeat song, but the refrain talks about being back on your feet because you know Chubby Checker. It's little things like that which makes this album a great sonic journey to dig into over and over. This album had been brewing for a half-decade and I pray that it doesn't take that long to get another. | Listen on Bandcamp
NNAMDÏ – Krazy Karl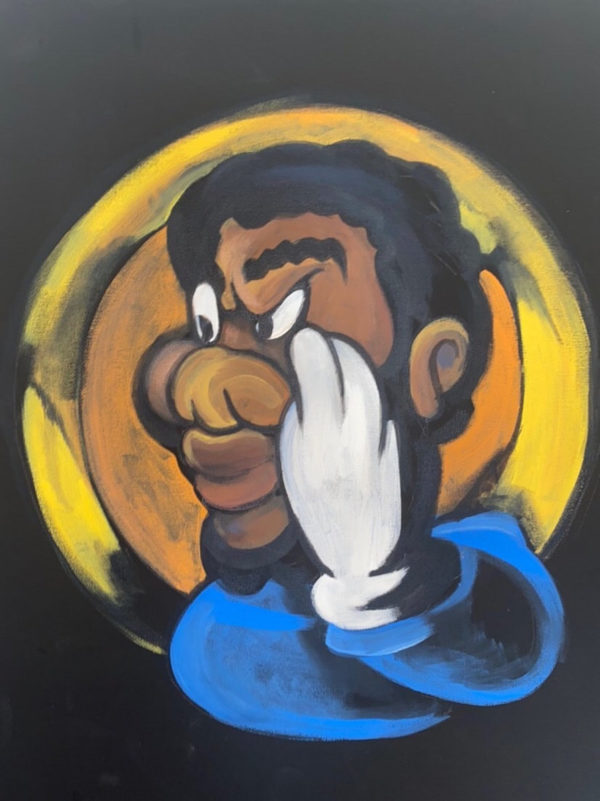 Talk about an album hitting you over the head instantly and just making your jaw drop. A friend recommended it to me when it was released, and I'll forever be angry I didn't snag the vinyl. There was a lot of music to listen to that day and by the time I heard the 20-minute record, it was sold out. The album is inspired by Carl Stalling, the man behind the music for Looney Tunes and Merrie Melodies, and NNAMDÏ described the record as "when your brain tries to leave your skull, but you keep mashing it back into your nose." From the opening note of what I assume to be made by a xylophone all the way to the last gasp of sound on the album, it's a fast-paced mindfuck that slows down during "White Savior Sequel" only to ramp back up immediately.
The music here cannot be pigeon-holed in any way, shape, or form. This is as inventive as someone can possibly be. The fact that this is record number two on the year for him is even more impressive. I've dug deep into his catalog and every release is its own monster. While listening to this you could picture the music happening in the background of some of those old cartoons, but only if they were on steroids now. It's a sonicscape for the brain that should be indulged and at 20 minutes, take an hour and just repeat it a few times and let your worries disappear for a little while. Listen on Bandcamp
Pottery – Welcome To Bobby's Motel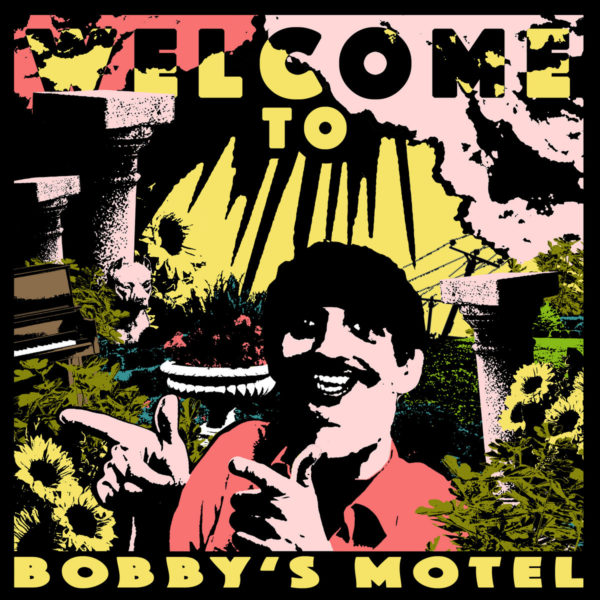 This is going to hands down be on people's best lists at the end of the year. Coming in at a cool 37-minutes and mixing Talking Heads, The Ramones, 13th Floor Elevators, Devo, and just a pinch of James Brown funky bass lines, this album truly sounds like nothing else out there. Austin Boylan's vocals are going to be compared to David Byrne's delivery and honestly, it's not terrible to be compared to someone of that stature. Paul Jacob's drumming throughout is just spot on, with little fills blowing your mind in every song and keeping the songs sounding fresh on every listen. "Welcome to Bobby's Motel" truly sounds like 60's garage rock coming out of a time warp to drop your jaw all over again. "Hot Heater" is almost a reverse of Franz Ferdinand's major hit "Take Me Out", whereas Franz's starts fast and slows down Pottery's builds to the fast end of the song, transitioning about halfway through to give you a chance to dance. I can see them extending the outro of this song at least 5-minutes if not longer and really jamming it out.
"Bobby's Forecast" has the aforementioned James Brown vibes with some vamping of starting and stopping in the back half of the track. The transition of "Down into the Dumps" into "Reflection" shows off some of the psychedelic keyboard work by Peter Baylis. The album builds to "Texas Drums Pt. I & II" that is just a force to be reckoned with. It's a nonstop blister of six and a half minutes and you can just picture a crowd moshing and going wild during it, wanting more as soon as it's over. "Take Your Time" is the band hovering around early Devo, when they were just as much punk as they were new wave, and the results are infectious. This album was meant to be played live and unfortunately, we were robbed of that this year. | Listen on Bandcamp
Mong Tong – Mystery 秘神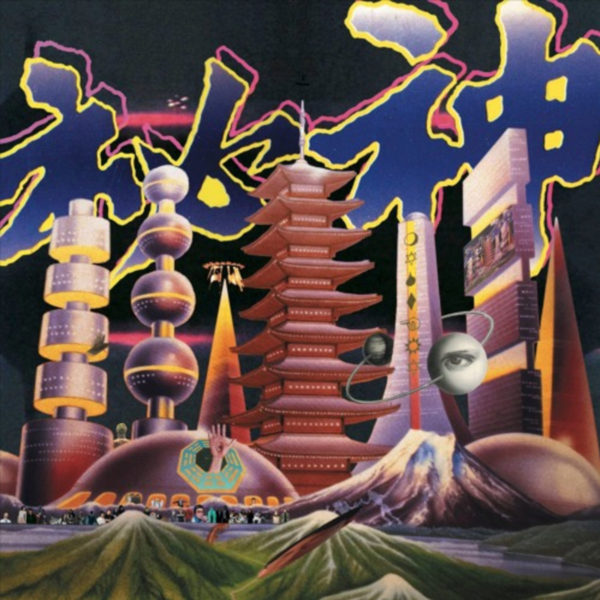 You don't need to tell me twice about a Psychedelic Taiwan Rock and Roll band whose name translates to "the east-side of dreams". On the hailed Gurugurubrain label, of always glorious Kikagaku Moyo, Mong Tong is a trio that uses samples to make the music happen. The title track, "Mystery 秘神" mixes sounds of old Taiwan in the strings with modern fuzzed-out guitar and the mixture is to die for. I soak this type of music up like it's air I need to breathe. It's a slow burn of a track and feels far longer than the 4:43 it lasts and in my humble opinion that's not a bad thing. I love that as a whole the record mixes the feeling of old instrumentation with weird synth sounds. It's as if time travelers came from the 17th Century, or earlier, and were given the keys to a studio and were told to just go nuts.
The opening notes of "Chakra" give me goosebumps every time as it feels like the credits to an 80's slasher movie are scrolling and you're strapping in for a good hour and a half. "717" starts with a car revving up and turns into a guitar pickers dream before synths completely take over, dropping you into John Carpenter-territory. "Ancient Mars" with its echoing flute, weird drum beats, and searing high pitched notes truly feels otherworldly. This is a tune in, turn on, drop-out kind of record. Put your headphones on and get completely lost inside of it. On top of all of this, they are a very mysterious band where only two of the three members, brothers Horn Yu and Jiun Chai, are known. The third is a mystery. The whole record is also an album about ancient superstitions and how conspiracy theories are real. I mean what's not to like about this release? | Listen on Bandcamp
Gyan Riley – Shelter in Space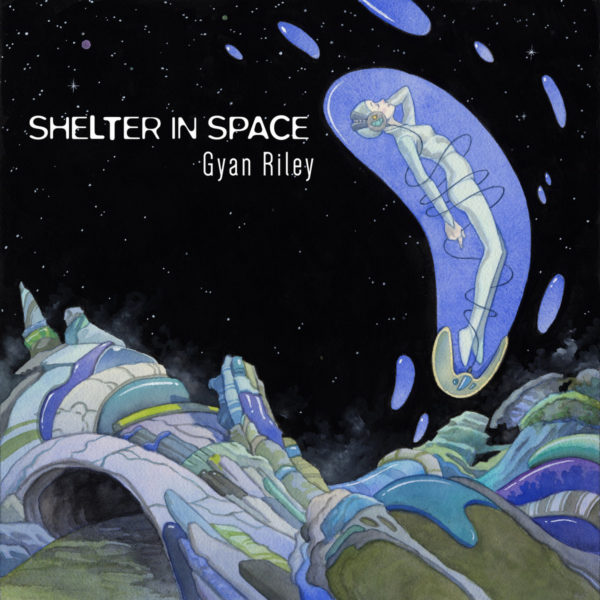 I'm proud to say I have many friends who are very into music. It's more than just listening, it's like air. I get turned on to things sometimes that I would have never heard of otherwise. This is one of those. Made after life was canceled, Gyan recorded ten instrumental tracks, not knowing what would come of them, but with nothing else to do, a deep dive into making music took place to keep him as grounded as one could be. Opening track "Shelter in Space" feels like the walls are closing in as the guitar swirls around your ears in a foreboding tone. That foreboding tone can be felt throughout the rest of the record. "Tomorrow Morning, Again" feels like it could have been an instrumental Radiohead song that the band would never acknowledge and the fans would clamor to hear a recording of.
Gyan plays electronic and classical guitars, electronics, bass, banjo, and the ukulele and listening to the record it feels like he has mastered all of them. The playing is smooth and feels effortless the entire time. To watch him in a small room just go up and down the fretboards must be jaw-dropping. I cannot explain the joy I got out of each time Gyan used some form of what he calls electronics in the song that kind of just woosh by right before or after a flurry of notes from one of his guitars. There's something about his playing feeling very much like Europe via the 1800s and this color of the 21st century that dives in right around it that just makes me smile. | Listen on Bandcamp
Jazz is Dead – Roy Ayers JID002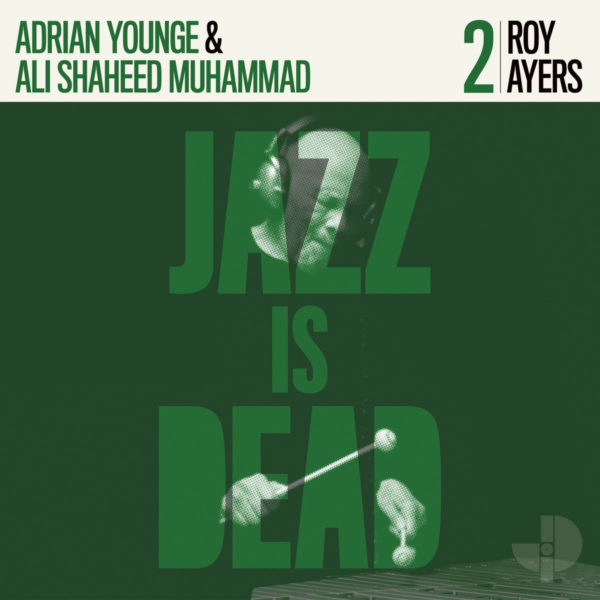 Is this the year I truly get into Jazz? I think it just might be. There are three volumes of Jazz is Dead, all released this year and I cannot get enough. Of course the great Roy Ayers is featured on this entire record. If you've never listened to Roy Ayers before you are truly missing out. He is a singular sound that is just something to behold. Jazz is Dead is spearheaded by Adrian Younge and Ali Shaheed Muhammad who wanted to record with as many of the greats as possible.
The first volume sees them with 8 artists, including Ayers, absolutely taking music to its fullest potential. This record is all based around Ayers vibraphone and feels like it is straight out of the peak years of soul music. All of the vocals are set just behind the music and give the record a dream-like quality where someone is whispering to you just out of reach. This particular Jazz is Dead album is just so smooth and would be a welcome addition to your morning routine every day. Just picture the sun rising slowly as the world wakes up and you greet it for another day and for these 25 or so minutes, there's nothing wrong in your world at all. | Listen on Bandcamp
MAITA – Best Wishes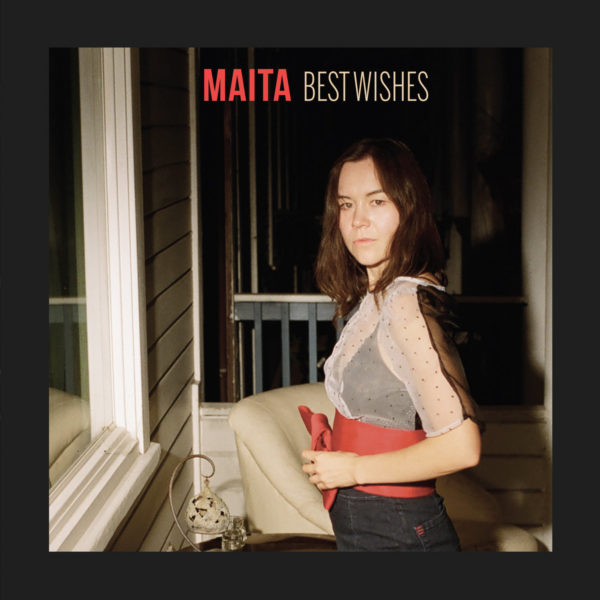 Starting off with the searing "A Beast", Maria, lead singer, songwriter, and guitar player of MAITA, shows her powerful songwriting that flows all over the record. "I do not speak of the ache in my shoulders, They bear the burdens I willingly paid for" are the opening lines and right away you know you're in for quite the ride. The record is full of imagery such as this that pulls you in and never lets up. "I'm Afraid of Everything" is a sad, yet beautiful song, and speaks to where we are right now. It's hard to go anywhere or see anyone and wonder if you're safe due to the current pandemic. "Can't Blame the Kid" looks back on choices made when you are younger and how you might have wanted to do something different, but you stood by and watched it all play out.
In the current times we're in I'm sure plenty of you are looking back on various things throughout your life. "Perfect Heart" is an upbeat rocker that is sure to get you moving and sparks the back half of the record that continues to build a sonic fury. This album speaks of thinking about everything you don't want to and digging in deep but also of eventually letting go of it. We all make mistakes and while it's good to own up to them, you also cannot hold on to them forever. On album closer "Best Wishes, XO, Hugs and Kisses, Goodbye" the closing line "Home always changes, we will be just fine, Best Wishes, XO, hugs and kisses, goodbye" feels like the serenity we are all desperately in need of during these times. There is so much changing and so many are hurting on a daily basis that you can only hope that yes we will be just fine in the end, but just in case, saying goodbye seems appropriate. | Listen on Bandcamp
Dire Wolves (Just Exactly Perfect Sisters Band) – I Just Wasn't Made for These Set Times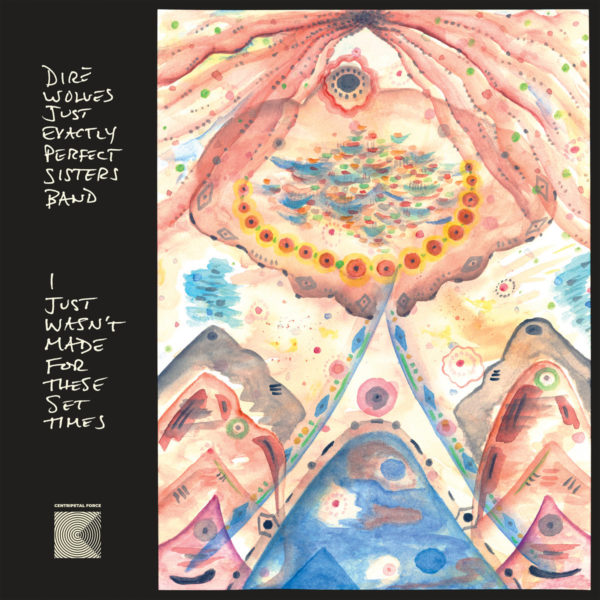 Go get weird and get in four songs in 41-minutes. Lots of weird incantations and wailing vocals mixed in with jazzy rock and roll vibes just soothes the soul. On "Myriads" Arjun Mendiratta' violin weaves around Jeffrey Alexander's guitar work and absolute bliss. It's like watching two professional dancers on stage know exactly where to place themselves so they are as close as possible while not touching but still moving. "Deep Sunrise Energy" is pretty perfectly named as it feels like you're just leaving your tent after camping high up in the mountains and the sun is slowly rising right in front of your eyes through the clouds. As the track continues it's clear that the day is going to be an interesting one as the music picks up speed once the sun has risen totally and now you're off on to the next adventure.
The back half of the record feels like a long meditation, especially since Georgia Carbone never actually sings, rather she mostly chants and wails. The beginning of "Circle of Friths" feels like it would be playing if you entered the room for an introduction to meditation 101. "(Brother Lee) Womblife Blues" closes the record out with a continuation of the meditative state, but it's the part where you are truly within yourself and the outside world is gone. As you listen, if you close your eyes, you can almost hear them vamp on Patti Smith's "Gloria", almost. The album is definitely out there, but hey it's 2020, go find something that's weird and out of your comfort zone. | Listen on Bandcamp
For all of these albums and even more, I've been keeping a Spotify list going all year with my favorites. I actually don't use them much because of so many reasons, but if you want to see what I've tucked away this year, head here. For those interested in the singles I've thought are pretty grand find that playlist here.
---
Join the conversation