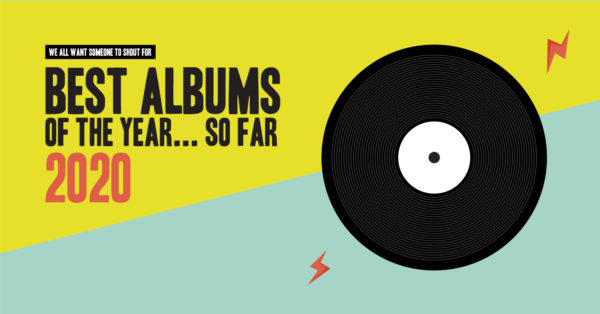 Artwork by Anthony Bauer
Editor's Note: Our very own Bryan Lasky is giving us a rundown of albums and EPs that caught his attention. Some which you probably equally adore. Others which may be new.
We are three parts into this and I hope you have been finding some new tunes. Continue to seek out new music everyone. I hope you enjoy some of the music below. (Part 1 here. Part 2 here)

Phish – Sigma Oasis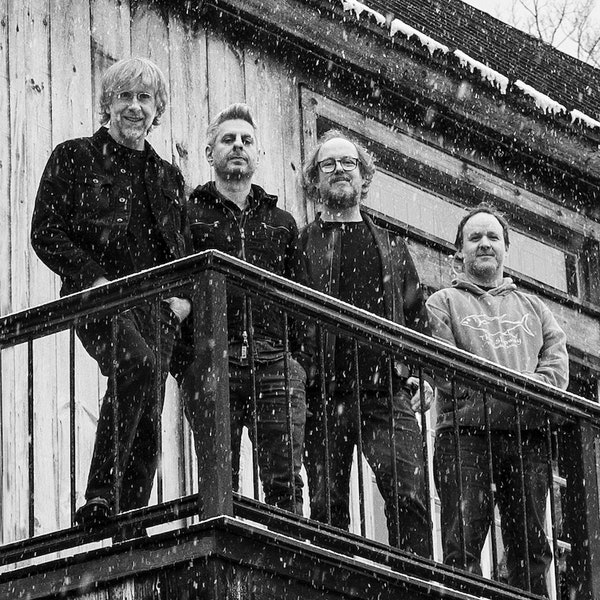 Yes I know, the Phish guy is putting Phish on the list, what a surprise. But honestly, I'd love for you to give this record a shot. It's as close to how the band sounds live without the songs truly going off on tangents. Recorded quick and dirty at Trey Anastasio's barn in Vermont, the band wasn't even sure what they were going to do with the recordings. But once the pandemic hit they felt it should go out into the world for everyone to enjoy. Trey, Mike Gordon, Page McConnell, and Jon Fishman are four of the best musicians at their instruments and are worth your time as a music lover. You may not like the songs, but you will at least appreciate the skills they possess.
Page's playing on all sorts of various keys scattered through the record is a major highlight. There are so many little spacey moments floating around these songs and without them, they would feel just a little hollow. Also, for four guys who aren't known for their singing, their voices do sound pretty great on the record and the harmonies are a definite surprise. Looking at these songs, they seem like they were written during quarantine with lines talking about taking off your mask, building a kingdom out of lies, the world being crazy, and not giving up hope, but all of the songs have all been played live already, with my favorite of the bunch "Steam" debuting about a decade ago. So the guys knew exactly what to do with these songs and it just happens that the lyrics resonate with things happening now. At nine songs and a little over an hour-long it might seem like a daunting task, but I mean for those still stuck at home what do you have to lose? | Listen on Spotify
Jason Isbell and the 400 Unit – Reunions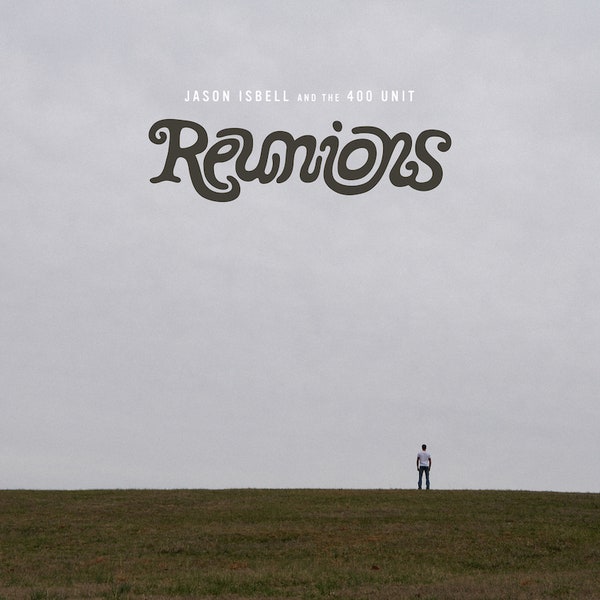 This is one of those records that you should already know about it. There are stand out tracks like "What Have I Done to Help", "Be Afraid", and "Running With Our Eyes Closed". There's the fact that everyone and their mother hailed this record as brilliant when it came out and he got more publicity than he ever has before on it. There's also the fact that he seems to be an absolute stand up human being.
The thing is if you enjoy stunning songwriting this record is for you. There are no ifs and or buts about it. This record should give you all the feels. I think this is going to be on the top of many people's lists at the end of the year and deservedly so. | Listen on Bandcamp
Girl Blue – For You, My Love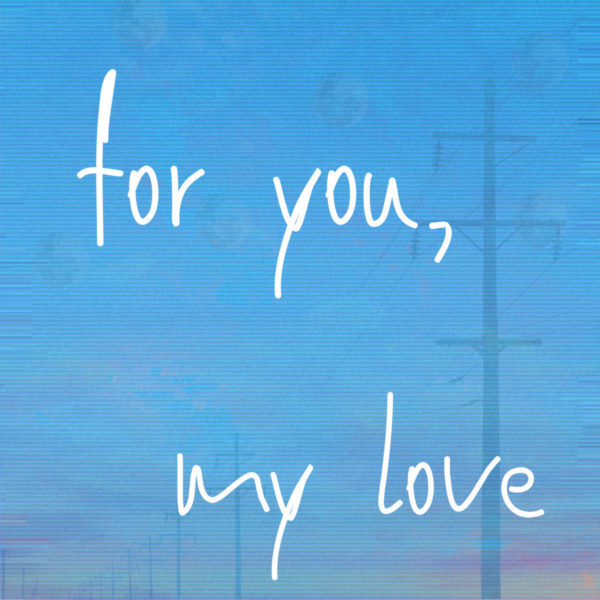 My very talented friend Arielle O'Keefe, better known as Girl Blue put out this stunning three-song EP in the Spring. Her voice always feels like it's struggling to not just erupt the entire time. It's so damn strong and powerful, it will blow you away if you've never heard it before. "Six Moons" is a tale of finding that one person but not being ready for it because your life is so out of sorts. I love the repeated voices in the background that swell around Arielle's voice throughout "Wishing Well". The track holds itself back constantly from turning into an all-out rocker and that sense of anticipation for it makes me come back for repeat listens. "If You Ever Take The Train" is a pure love song that has Arielle layering her own voice over itself and it's an impressive feat to make yourself sound like an entire group. It's a wonderful and quick EP that will get you acquainted with the talent that is Girl Blue. | Listen on Bandcamp
Rose City Band – Summerlong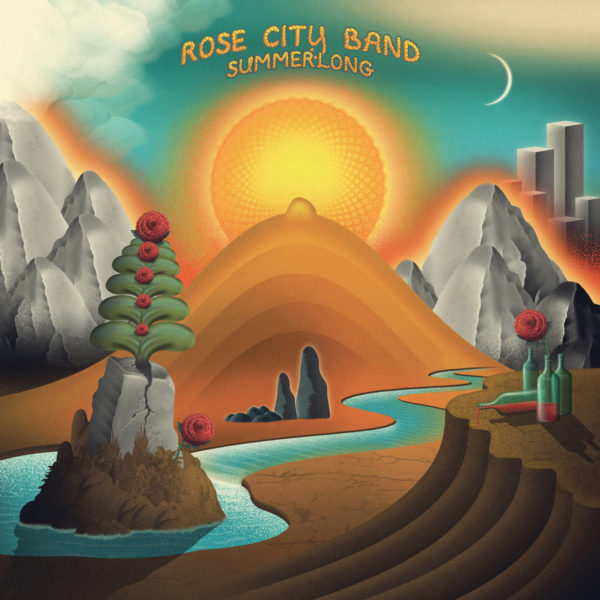 Part New Riders of the Purple Sage part honky tony part Laurel Canyon, this record only gets better as it goes through its eight tracks. Something I think we can agree is on as you listen to records, the back half is usually not as good as the front half. Summerlong really gets stronger the deeper you go. Ripley Johnson, of Wooden Shjips and Moon Duo, is the mastermind behind this and if you know those bands then you know you're in for a good old fashioned psychedelic ride with this record. "Only the Lonely" sounds like a new take on the aforementioned New Riders and their classic song "Panama Red". The pedal steel beautifully punctuating throughout should give you all the warm feels.
"Floating Out" feels like when you wake up from a midday nap and you're just in a haze, but not really trying hard to bounce out of it. "Morning Light" is a great psychedelic single and would have sounded great next to Jefferson Airplane or Jimi Hendrix on a radio station back in the late 60's. I love the pure boogie beat that "Reno Shuffle" has. It just puts a smile on my face every time. The ending suite of "Wee Hours" directly into "Wildflowers" is almost 12-minutes of laid back psychedelic jamming. This is a perfect summer record and I understand we don't have much of that left but blast it while you can. | Listen on Bandcamp
Sondre Lerche – Patience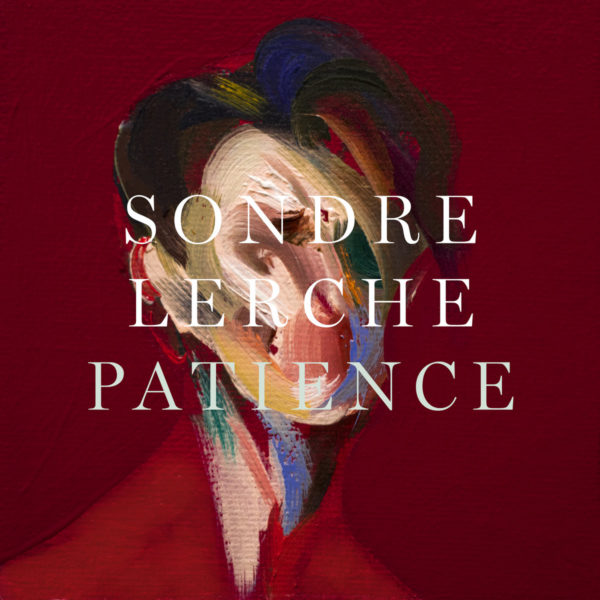 The opening notes of this record and the title track feel like a piano from an old-time silent black and white movie and suddenly we break open into full technicolor and our ears and eyes are open to a new world. Sondre continues to go back and forth between these two forces all over the album. The color is slightly muted on "I Love You Because It's True" about a relationship that doesn't seem to be working out for the individuals involved. We are back to bright colors on "You Are Not Who I Thought I Was", which seems to be about a partner cheating on you, which of course is never fun. I love that despite some tough events being described, most of this record's music is quite uplifting
A personal favorite thing of mine in music is when someone can make the catchiest music and put some dark lyrics on to it so when you're singing along unless you're paying attention, you have no idea. "That's All There Is" is a love letter to past and current loves and those little moments you put into your memory bank forever. Much like the album's title, Sondre shows a lot of patience on the record in terms of letting the music breathe. Even when there is a lot happening musically in some of the songs, there is somehow an empty quiet space letting everything else truly shine that much brighter. "Why Would I Let You Go" feels like Sondre is singing a lullaby directly to you and no one else in the world, it's a heartbreaking and beautiful track. It might take you a listen or two to truly appreciate what's happening here, but once it hits you you'll be smiling from ear to ear. | Listen on Bandcamp
Sault – Untitled (Black Is)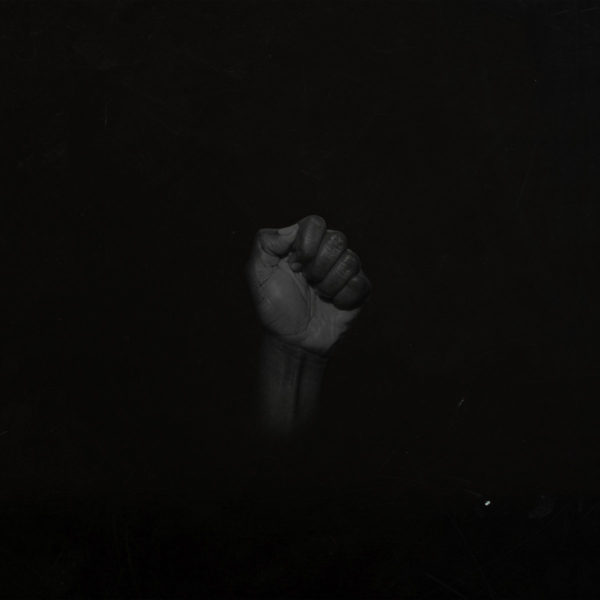 The mysterious group from the UK returns after two EPs with their first full album fueled by our current times. In announcing the album the group stated: "We present our first 'Untitled' album to mark a moment in time where we as Black People, and of Black Origin are fighting for our lives.RIP George Floyd and all those who have suffered from police brutality and systemic racism. Change is happening…We are focused. Sault x". With that mission statement the group created an intense soundscape for the current revolution. Starting with "Out the Lies", it is a call to arms for people to gather and take on their oppressors and then a woman's voice tells us "Black is so warm and so pure and when everything else fails, Black endures".
The album is an empowering funky disco soul masterpiece that screams enough is enough. The outro of "Stop Dem" with what sounds like kids screaming the name of the song is bone-chilling. On "Sorry Ain't Enough" you can feel the pain, anger, and sadness behind every word. While we don't know who is behind the band they had a couple of collaborators in Michael Kiwanuka and Laurette Josiah on two tracks. The two tracks blend into one another with Michael's being an absolute scorcher of a song followed by a beautiful spoken-word piece by Laurette. "Monsters" discusses the feeling of evil always being around. On "Miracle" the listener is told that while you may be down, you're not out. Untitled (Black Is) is the soundtrack for everyone marching in the street demanding change. | Listen on Bandcamp
The Third Mind – The Third Mind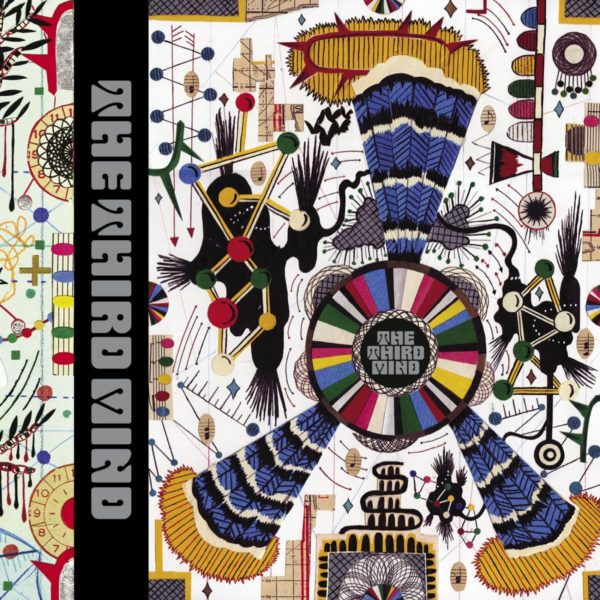 I know the term supergroup gets tossed around a lot, but the members of The Third Mind have been involved with Blasters, X, Camper Van Beethoven, Cracker, Monks of Doom, John Hiatt, Counting Crows, Richard Thompson, John Cale, Better Than Ezra, and more. That's a lot of names these guys have played in and with. This record is mostly a collection of covers, the lone original being the instrumental "Claudia Caridinale", which is actually the shortest song on the record but fits in with everything else.
The songs are all from the late 60's and early 70's. The band vamps wonderfully through a very psychedelic take on Alice Coltrane's "Journey in Satchidananda" and follows it up with Fred Neil's "The Dolphins" turning the folk song on its side just enough that you feel like it was also dripping with this much weirdness. I'm a big fan of "Morning Dew" thanks to The Grateful Dead and I love what The Third Mind does with the song here. A 16-minute take on Paul Butterfield Blues Band's "East/West" anchors the album and really gets out there, I mean be ready for your mind to drop off this plane of existence for a bit out there. It closes with a tribute to Roky Erickson and the 13th Floor Elevators with "Reverberation". I mean if you're making a psychedelic record and you don't tip your hat to the originators, what are you even doing. | Listen on Bandcamp
Nation of Language – Introduction, Presence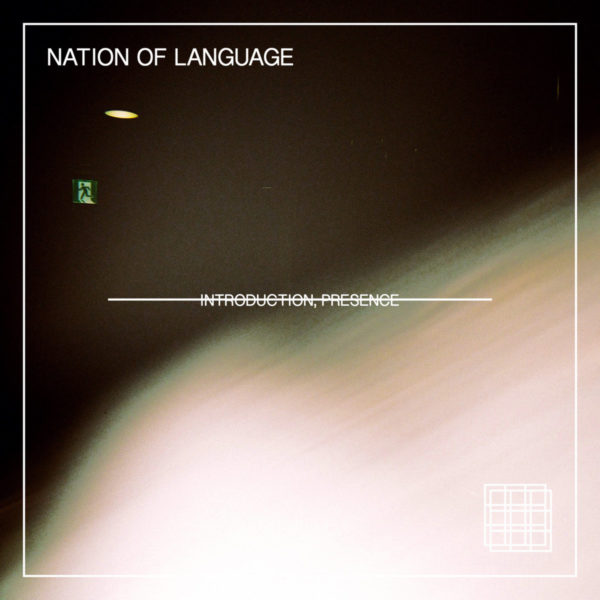 If moody 80's new wave is your cup of tea then go get this record right now. Images of the montage or sadder scenes from John Hughes movies should be crossing your mind throughout this record. "Tournament" kicks things off with a driving beat and Ian Devaney's voice soothing your soul and for nine more tracks gives you more of it. Michael Sue-Poi and Aidan Noell round the trio of synth players out, all interconnecting with one another all over the record making a sonic wall of beats and noises
Lots of Depeche Mode and The Cure vibes run rampant on the ten tracks. Yes this album will grip at your nostalgia heartstrings, but it's not forced. Nation of Language knows the genre well and gives it the proper love that it needs. This isn't a performative album to try and be like hey remember when, it's reinvigorating the sound that has been lost to the wayside. "The Wall & I" closes the record on a cathartic high that could only be achieved by listening to the rest of the record as it builds to this moment. | Listen on Bandcamp
Mondo Cozmo – New Medicine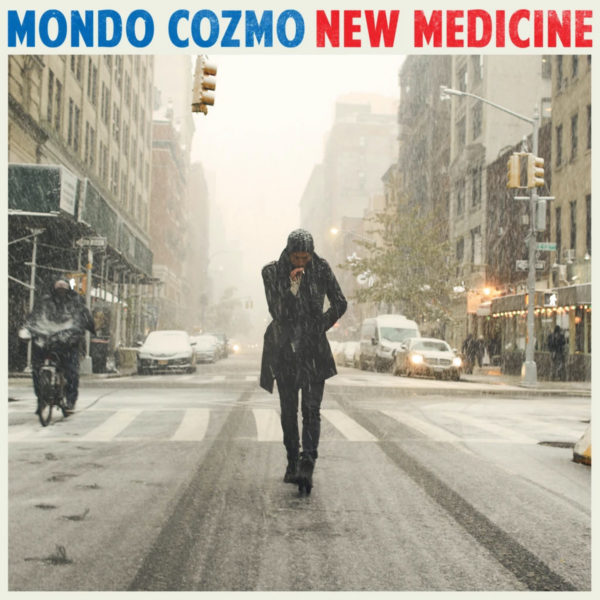 Mondo Cozmo is a fantastic live act and this record plays to their strengths. Once we get back to (live) music you have to check them out. Their songs blow the roof off of what building they are in. Tracks like "Black Cadillac", "Upside Down", and "Come On" are going to get a crowd going wild as soon as that first chord strikes. Joshua Ostrander's lyrics always seem to be plugged into exactly what is going on in the world. No two songs on the record sound the same here and really shouldn't gel so well, but that is the magic of Mondo Cozmo, everything is fair game.
"Black Cadillac" is a stream of consciousness song built around being on tour during the Kavanaugh hearings. "Upside Down" blends rock and hip hop, turning the track that is about everything being wrong into a celebration. "Generator" is one the slower tracks on the record and Josh's plea of wanting to be released is uplifting and you want nothing but for him to get it. "Kicks (Positively Montauk)" has a punk snarl attitude mixed with an indie rock table setting. Mashing up ideas like Josh and the band does on the record feels like a cake walk for them, but most bands struggle to make it sound as authentic as they do. This is a record to head bang to so make sure you're ready for it. | Stream it here.
Jade Hairpins – Harmony Avenue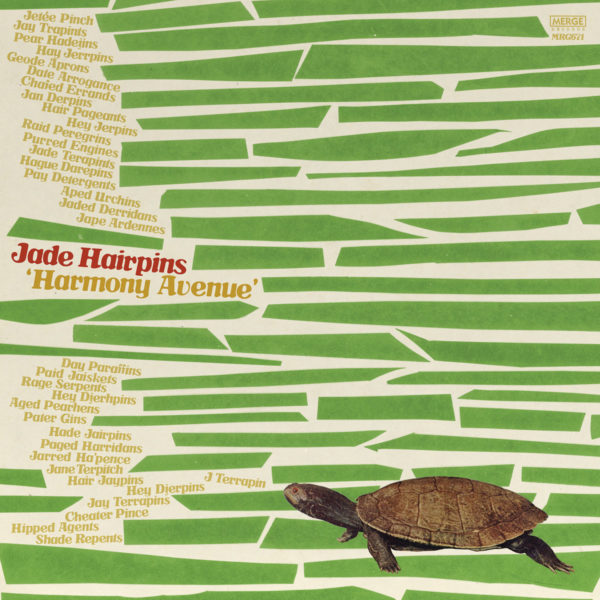 The offshoot of Fucked Up come on strong with an indie dance record. Listen to "(Dont Break My) Devotion" and tell me that you don't get up and dance for the entire four minutes of the song. "Yesterdang" is 90's Britpop and I'm here for it. The bloops and bleeps from the keys just scream that time period to me and there are worse things to want in music. The absurdity of "Post No Bill" has to make you laugh. It's as if The Talking Heads were rung through an acid bath and let loose into the world and the scary part is it works.
New Wave was definitely the target for this record and these hardcore punks nailed it. "Mary Magazine" brings part of their punk roots to this album but there's also some great harmony work floating around the background. This record is fun and if you're into New Wave vibes go enjoy yourself. Listen on Bandcamp
For all of these albums and even more, I've been keeping a Spotify list going all year with my favorites. I actually don't use them much because of so many reasons, but if you want to see what I've tucked away this year – find it here. For those interested in the singles I've thought are pretty grand – find that here.
---
Join the conversation