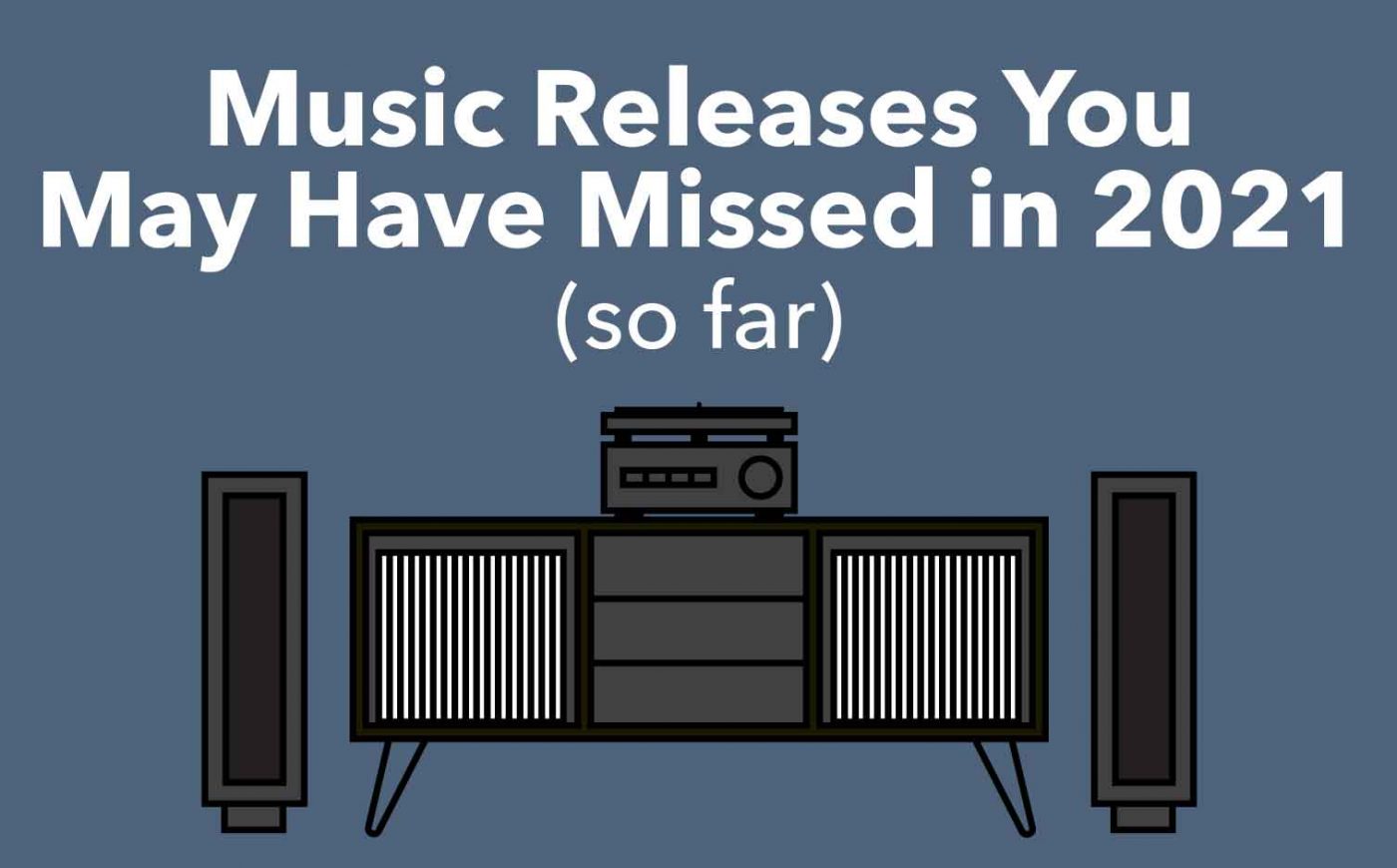 Here we are at the end of the year again. I hope you safely saw some live music while you could and enjoyed the endless amount of music that continues to be released. It was a weird shitty year again, let's not mince words. The industry is in a terrible place for live music, but folks are still churning out great music at a ridiculous pace to listen to at home. While physical releases seem to be endlessly delayed, which sucks, the internet constantly gives the goods.
It's been a lot of fun doing these as quarters instead of halves this year and while it would be great to do it monthly, I don't have it in me. As it is doing it every quarter is a lot. It's still fun though. Discovering new music is just a high to always chase and never fully satisfy. So thanks for being here and I do hope you found some new things you wouldn't have found otherwise if you've been following along all year. Here are the first three parts: 1st Quarter, 2nd Quarter, 3rd Quarter.
Some albums I didn't get to last quarter that are worth your time include AhMerAhSu's great 5 song EP Hopefully Limitless, the fantastic Favorite Son by Gully Boys, the many Beach Boys-esque harmonies and funky bass lines on Nordista Freeze's Big Sky Pipe Dream, Liam Kaza's funky debut Due North, the glorious debut album Any Shape You Take by Indigo De Souza, Baby Queen's infectious pop songs on The Yearbook, Steve Gunn's stunning Other You, Half Waif's incredible Mythopoetics, the rocking A Beautiful Life by Heartless Bastards, and the trippy Flowerland by Pearl & The Oysters.
This quarter's recognizable names who released some fantastic albums were Brandi Carlile, Damon Albarn, Courtney Barnett, The War On Drugs, Parquet Courts, My Morning Jacket, Snail Mail, Nathaniel Rateliff & The Night Sweats, IDLES, Snail Mail, Hand Habits, the stunning debut of Silk Sonic (the collaboration of Anderson .Paak and Bruno Mars), and the long lost debut of Leo Nocentelli.
Well there we go. Without any other distractions, here are the releases of the 4th Quarter of 2021 that you may have missed.
Architrave – Future Ruins – Upstate New York duo are back with another fantastic synth filled adventure.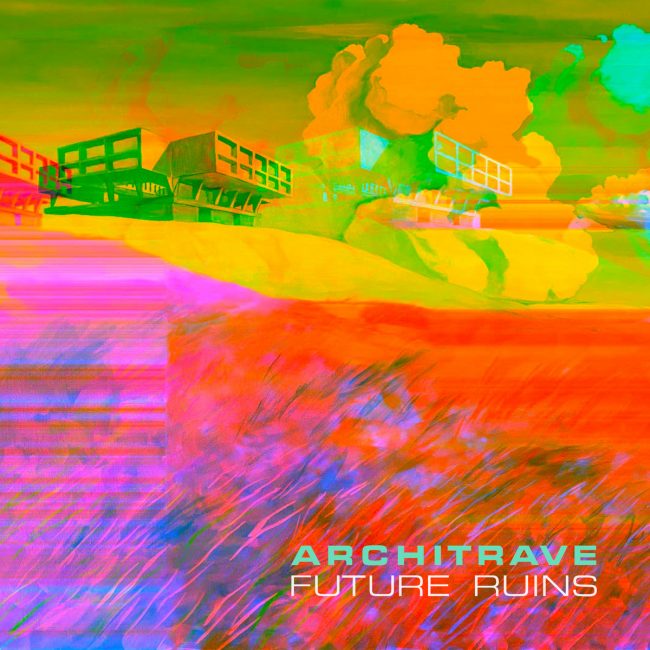 For those who have been following along with these, this band has been here before. With album two they have more new wave and synth-pop for the soul. "Blissed Out" is all about wanting to not be around the news and just be with the person you love without any distractions. The main riff of "Crown Shyness" is going to get stuck in your head immediately. "Headcount" is the standout single of the album and it packs in a lot in its 2:50 run time. There is some dance hall-ready songs here like "Loved and Lost" and "Take It Slow". The way the synth work and guitar riffs intertwine on "Truth Serum" is perfect. The way Jennifer harmonizes with herself throughout the album is such a joy to listen to. Architrave has a knack for writing songs that just get your adrenaline running like "Humble and Good" and "Rend the Garments". They are so good at layering everything in their songs that while there is so much happening, it never feels too busy. Listen on Bandcamp
Bookhouse – Eferwad y Tonnau Gwyn – An absolutely wild four-track ride that you'll keep buying the ticket for.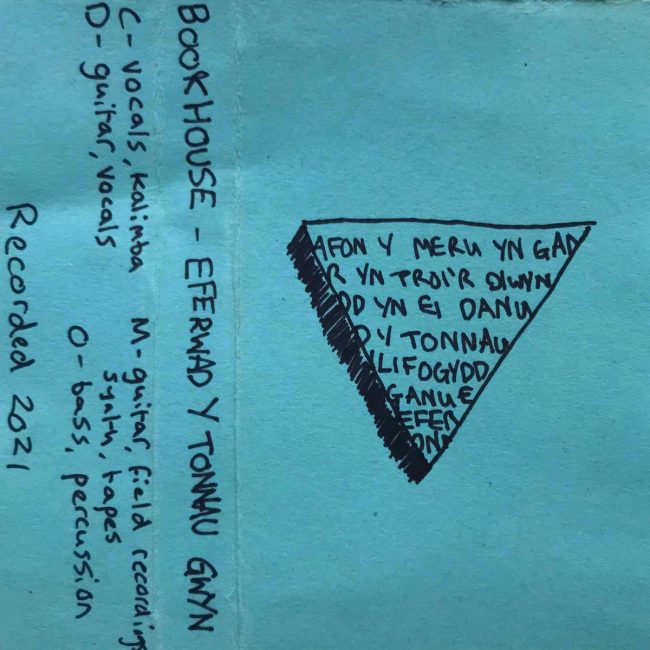 You know when you're scrolling endlessly on Twitter and a musician you like mentions how a band is so good and is wondering why no one has signed them? This is one of those situations. I clicked through and saw there were four songs, with the first song being over 14-minutes long and the third being a live take at over 20 and the other two coming in at radio length. I hit play on this random band from Wales and my jaw dropped. The title track takes the best of King Gizzard and makes it somehow more psychedelic. Don't ask me how they did it, but wow what a journey of a song. As the song spirals out of control, twisting and turning, sending you to the far reaches of the universe, suddenly you're in a park peacefully listening to a bunch of birds chirping. It's a startling transition, but nature might be the only way to come down from the previous 14 minutes. "Dŵr yn troi'r Olwyn (live)" is a weird slowed down noisecape collage that incorporates the birds chirping and some wild instrumentation that puts you into a trance for its 20 minutes of play. The last "song" much like the chirping birds sits you right next to a piece of metal blowing in the wind with some seagulls flying about. As it abruptly ends you're left sitting, wondering how you got from point A to point B. Listen on Bandcamp
Brion Starr – A Night To Remember – Hop in for a dirty grungy ride through the night time.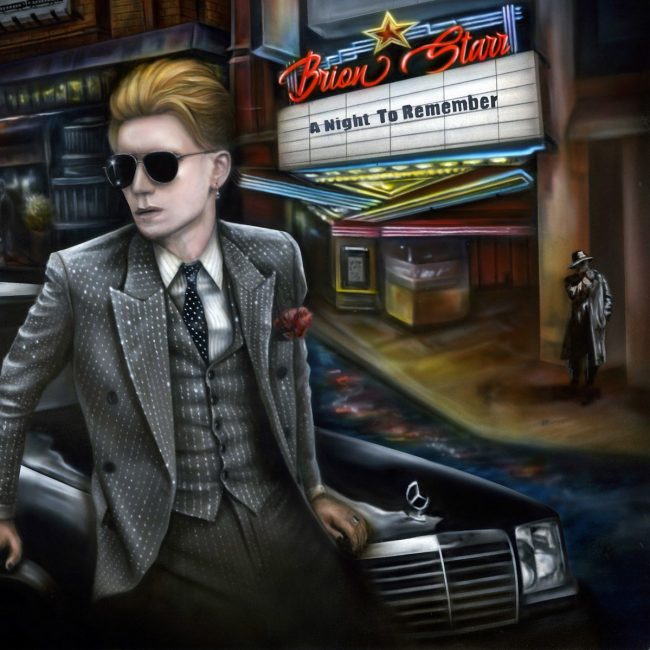 Concept records feel like a thing of the 70's. Yes, they still happen plenty today, but my mind always equates it to that era. Brion Starr's latest offering is all about the nightlife and what journeys you take throughout an evening out on the town. Another reason this feels like it's from another era is it was produced by the legendary Tony Visconti, a man who is no stranger to dirty 70's era rock and roll and concept albums. "Morning Light" starts us off. "The Butler" is all about a drug dealer that is just trying to survive each night and the music for the song is dark and dirty to match the trade. The night takes twists and turns with "Shine" (things aren't like they were before) and "Blackout" (we all know that feeling). "Blackout" also borrows a lot musically from Bowie's "Fame", but Brion makes it his own. "Nocturne" takes into the middle of the night, think 3 AM, where the night becomes its own character in the story before daylight comes up. The song is a pulsating rocker full of wild synths filling every gap of the song. "On the Line" brings us to the homestretch of not just the album, but the evening. The title track, driven forward by some great piano work, is a montage of all that has come before reminding our main character what they have survived. As the night turns into day, our main character is pleading with us to stay with them to do it all again on the last song "Same Flame (Stay With Me)".  Listen on Bandcamp
Buffalo Nichols – S/T – Blues is alive and well and ready to thrive again.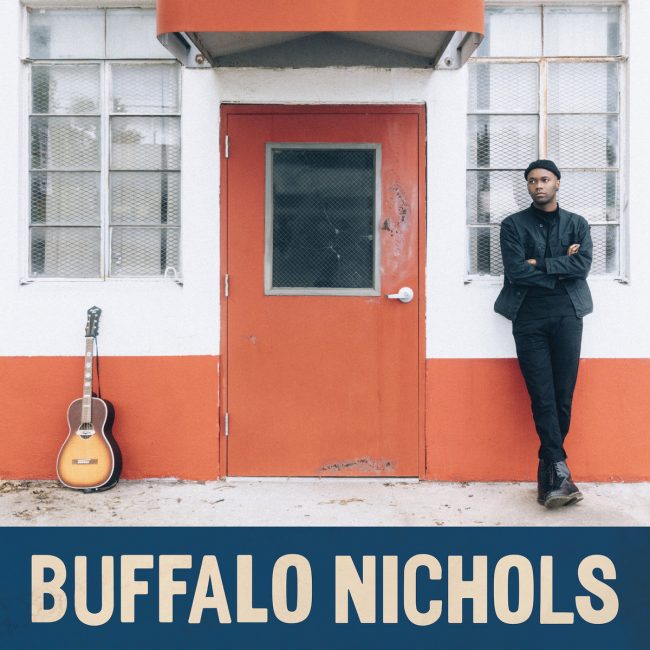 Over eight songs Buffalo Nichols has announced to the world that he is a major force in the music industry. Blues music really doesn't get any attention anymore. It's not one of the "cool" genres, but when it's done well it is easily one of the best. The guitar playing he displays is stunning, playing with such ease and dexterity that you have to wonder how is this only his debut album. The songs presented here are steeped in tradition without any bells or whistles added. "Lost & Lonesome" is about the weary traveler looking for a place to call home. "Living Hell" is about where you wind up after you die and if it'll be different from what you're currently living through. Buffalo's raspy voice gives the songs an extra sense of world bearing weight. Police brutality and violence against Black Americans is the subject of "Another Man", where he shows how nothing has changed despite being in the 21st century. He lets loose on the last two songs with some excellent slide guitar solos that will bring a smile to your face. This is one hell of a debut album and I cannot wait for whatever comes next. Listen on Bandcamp
Daniel Donato – Daniel Donato Presents: Cosmic Country & Western Songs – Famous Nashville songs get another day to shine with some new twists and turns.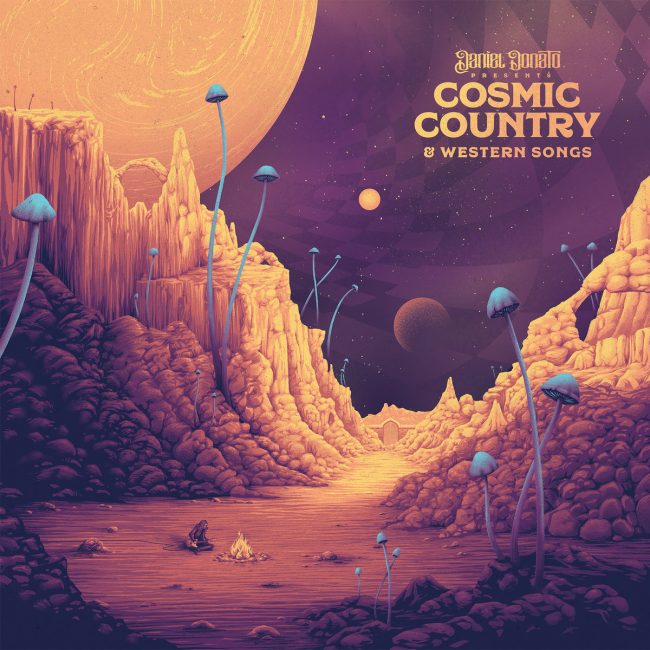 Daniel is a killer guitarist and listening to him play is a joy. On this album he wanted to pay tribute to The Don Kelley Band, a band he idolized when he was 14 and eventually joined, who played every Saturday night at Nashville's Robert's Western World. They would cover famous songs and put their own spin on it. The pandemic put the band out of business, but he wanted to capture that feeling and decided to put this album together. The album kicks off with the slow rocking "Why Have You Been Gone So Long?". This is followed by Waylong Jennings' "Waymore Blues", Tom T. Hall's "Fox on the Run", and Gene Watson's "Fourteen Carat Mind". He isn't reshaping the wheel on these songs, but he is making them his own with little sparks of joy here and there. Willie Nelson's "Sad Song and Waltzes" is next and it's a beautiful send up to the red-headed stranger. "Darlin' Cory" swings with so much delight and it sounds like they are having an absolute blast recording it, especially when the ending breakdown happens. A scorching instrumental rendition of Stan Jones' "Ghost Riders In The Sky" comes next and they absolutely do it justice and really let loose with some amazing guitar work. The Buck Owens classic "Love's Gonna Live Here" closes the album out with pure joy. Listen on Bandcamp
Dummy – Mandatory Enjoyment – a weird psychedelic mashup of so many genres it'll leave your head spinning.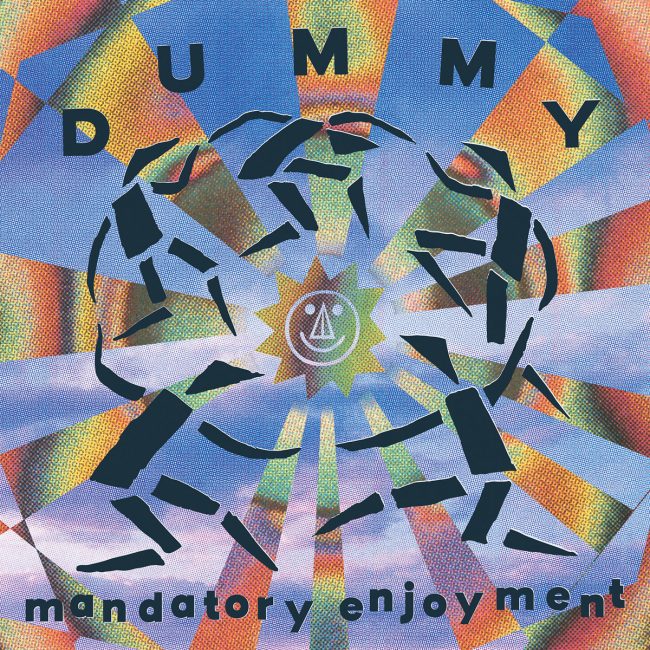 The opening notes and angelic voices of "Protostar" let you know right away that you are about to travel the universe for the next 12 songs and that you should strap in. We transition straight into "Fissured Ceramics" with the psychedelic sounds of mid 60's pop ala Strawberry Alarm Clock but with a slightly punkier attitude. The album keeps moving at a breakneck pace with a great groove, "Final Weapon", that will make you want to dance around your living room. It comes in at a brisk 3:04 and is a perfect single to throw on at any place to instantly make the room shake. "H.V.A.C." is like a mini-opera, despite being only 5:39 in length, as it goes through a few movements. The song is the halfway point of the album and moves the listener into a slower spacey landscape where you can close your eyes and feel like you're floating down a river in the middle of the night for a couple of songs before the band kicks back in with the rocker "Daffodils" that wakes you back up. "X-Static Blanket" really turns up the weirdness with various noises panning from ear to ear and from the foreground to the background. The song surrounds you and you should just go along with it. It's a great journey. The album begins to wind down with the slow minimalist pop tune "Aluminum In Retrograde" and is followed "Atonal Poem", one of the most peaceful songs of the year. Sometimes an album ends on a song that feels like a coda to everything that just happened, and this is the perfect example of the end of the journey you just went on. The fact that this is the band's debut album is astonishing and I can't wait for what comes next. Listen on Bandcamp
The Exbats – Now Where Were We – Garage rock might have a new champion.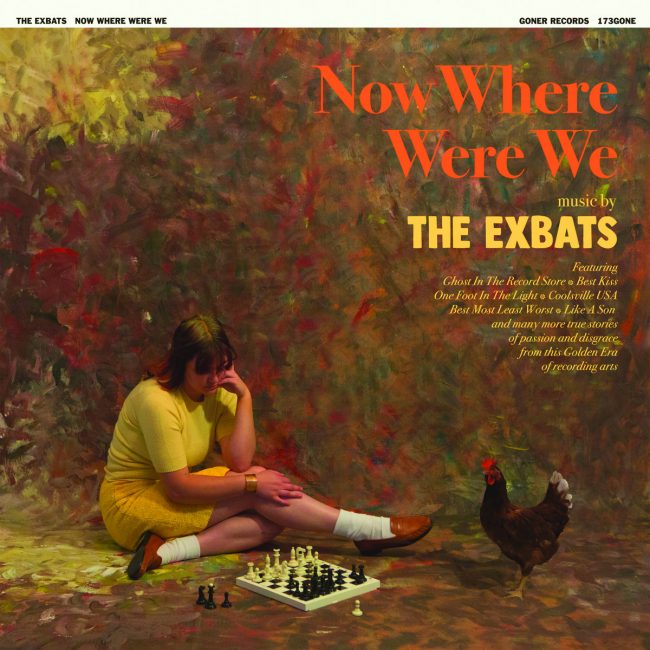 You are thrown directly into 60's garage pop-rock with "Coolsville USA". Not only do I love that title, but it's such a silly song that really doesn't exist anymore and probably belongs in a mid-60's cartoon (for those who don't know, the name is the hometown of Scooby Doo). The harmonies, easy going beats, and joy that is in each song is infectious as hell. "Best Most Least Worst" has a great chorus that talks about song structure and if you'll be smiling while listening to it. There is an air of fun to the entire album that is just missing from music these days. I'm sure part of that has to do that the core of The Exbats is a father-daughter duo and they are clearly just having the time of their lives playing together. The band also recorded these straight to tape after practicing the songs over and over, foregoing protools and the like, which definitely give the music that fun aspect. The laugh at beginning of "Best Kiss" is such a moment and gives the exact feeling you would get from getting that kiss from someone you've loved for so long and it finally happened. "Hey New Zealand", clearly written about wanting to get to the safest country in the past year, tips its hat to The Mamas & The Papas. "Ghost In The Record Store" will have you dancing around the house. "I Don't Trust Myself Around Jesus" closes the album and shows that you can create whatever song you want to as long as you're having fun with it. You can convince anyone that this album came out in the late 60's and is just obscure and they wouldn't know the difference. Listen on Bandcamp
Fruit Juice – Mirke Vs The Dreamy LLC – Glam rock on steroids.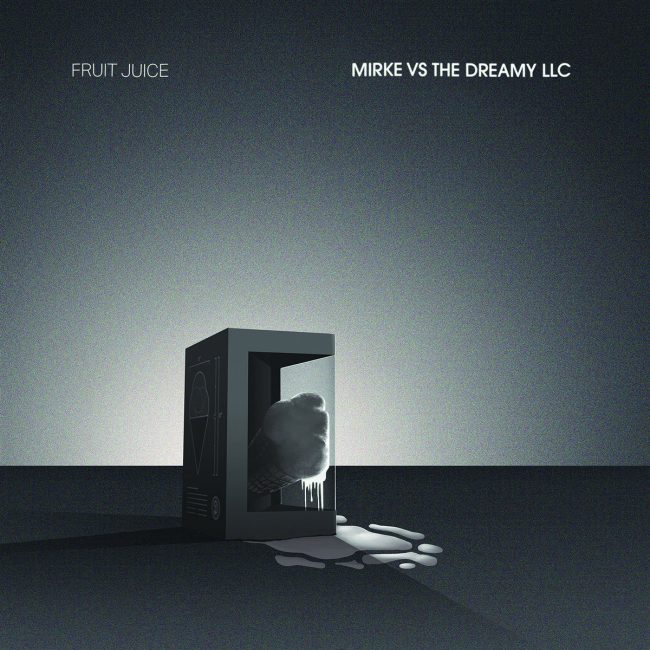 This is hands down one of the most fun albums of the year, and coming in pretty late too, being released in early December. The five-piece Seattle band drenches their songs in psychedelia and glam until your heart is content. At times the band truly reaches outer space ("Fig. 6: The Pretties" and "Dreamy LLC"). Most of their songs have unbelievable hooks that will stick in your head the rest of the day ("I'm trying" and "Scene 7"). Some of the quieter songs of Franz Ferdinand's discography kept coming to mind when listening to this album in the way Fruit Juice uses acoustic guitars to hook you into the song. "Brochure" has a ton of things moving from ear to ear in the background of the song that you could listen to it over and over and find something new buried in the mix. I love hunting in songs like that. If you've been thinking that there isn't enough psychedelic glam pop-rock in your life, this is the album to spin immediately. Listen on Bandcamp
Gabriels – Bloodlines – one of the most powerful new voices in music lets it rip on the second EP of the year.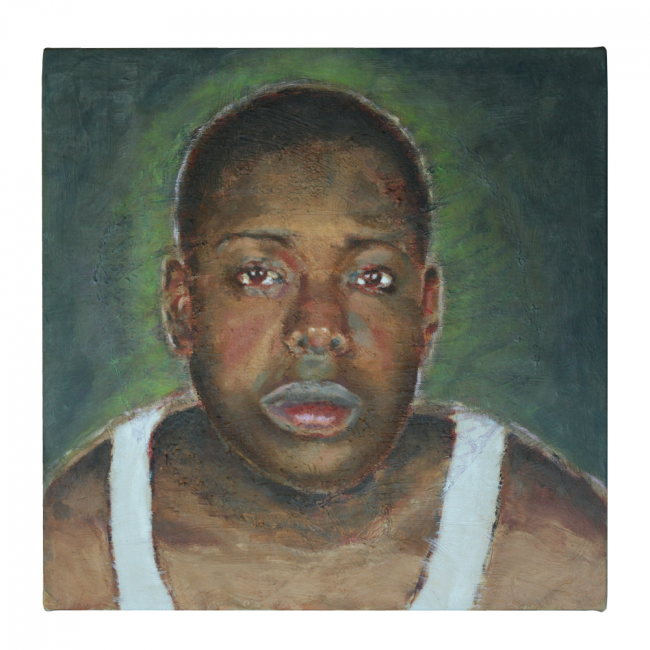 Jacob Lusk's voice will give you goosebumps. There's no way around it. Earlier this year, Lusk along with co-producers Ari Balouzia and Ryan Hope, released the outstanding Love and Hate in a Different Time EP that contained the title song that was one of the best singles of the year. The latest EP, a very late release on the calendar, has four fantastic songs that let Jacob's voice shine. "Innocence" sounds as if it were pulled from the opening of a James Bond movie. Lusk's voice is powerful and when the strings come in, the hairs on the back of your neck will stand up. Gabriels is so good at making every song cinematic and I wish more music was made this way. There is a tension in "Blame" that is infectious, making you want to listen over and over. Lusk's voice reaches new highs on "Stranger" as he really let's it wail against the funky music Balouzia and Hope created for the song. The title track closes it out and gives old Hollywood vibes. Think film noir of the 50's with all of its high contrast shadows and sharply dressed actors and actresses. There is a short tour happening across the US next year, hopefully, and this is a must-see group. Listen on Soundcloud
Girl Blue – Heavy Heart – A powerful debut album years in the making.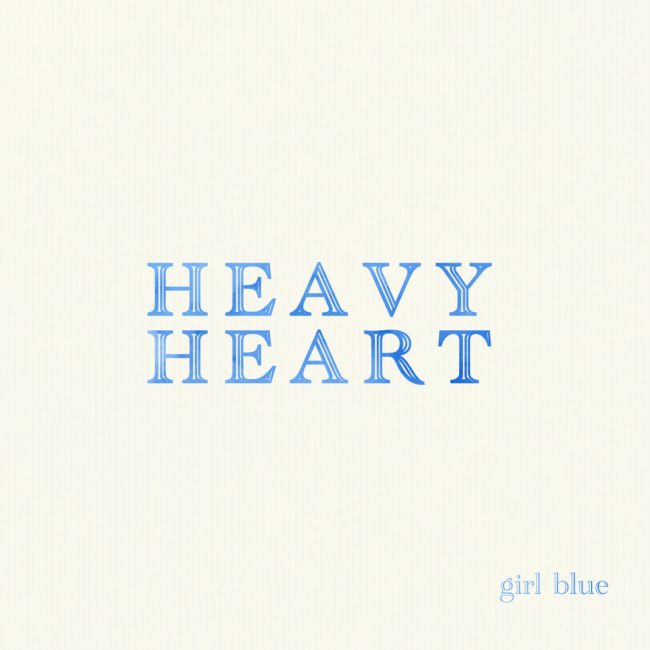 Girl Blue, hailing from Troy, NY, has been on my radar for the better part of a decade and has finally put out their first full-length album. Her voice, and a great one at that, is the only one on the album, so anytime you hear harmonizing, it's all here, except on "Heavy Heart", where a bunch of friends helped with the chorus. The band Dark Honey, also out of Troy, NY, backed Arielle on all of the songs. "Cant Hide Forever" is a killer single just waiting for the right person to hear it and get in on everyone's year-end playlists. The main groove of "Just a Dream" is downright sexy. Some songs just inherently sound this way and there's nothing you can do about it but give in to it. "Black Hole" is a perfect Girl Blue introduction; vivid lyrics, sparse instrumentation, her voice upfront and center, and a fantastic slow build. As I said, "Heavy Heart" has a lot of friends help with the chorus and makes it the high water mark for the album with a searing guitar solo after and then Arielle completely letting her voice soar. It's going to make goosebumps appear on your arm. This is a heck of a debut and an artist that should be on your radar. Listen on Bandcamp
Gold Dust – S/T – A dreamy psychedelic one man band searching through the storm of the last couple of years.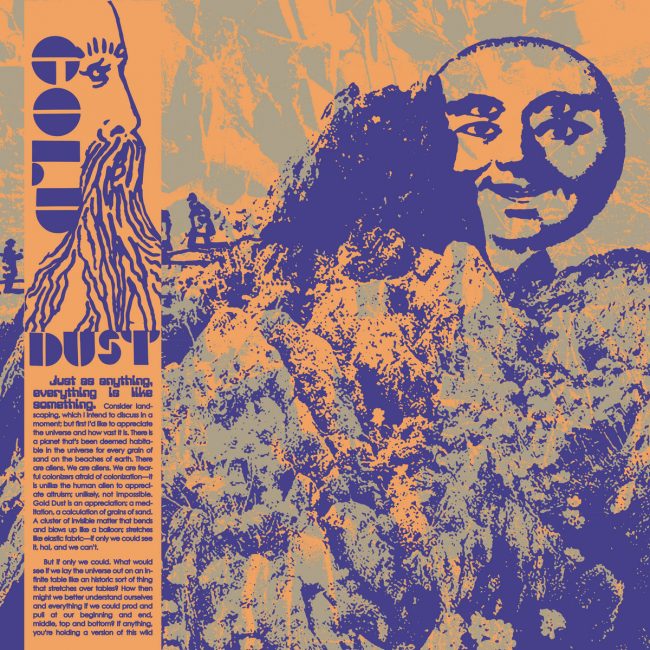 The world feels like it's your oyster when the opening chords of "Water Street, 2AM)" hit on Stephen Pierce's debut self-titled album as Gold Dust. We go straight into "Oh Well" which talks about your world collapsing around you and that's a pretty good one-two punch illustrating the feeling so many of us have felt during the last few years. Waves of hope and despair continue to roll through. Stephen played every note on this album, which is amazing since the album is so layered and sounds like a full band. Take the harmonizing and layering of instruments on "Run Into Clouds" and "Anywhereing" for example. When artists do this I'm always just floored at the wizardry in one person doing it all. There's a psychedelic haze that hovers over the album giving the 11 songs a dreamy quality. "All's Well That Ends Well" is one of the heavier songs on the album, not going full Neil and Crazy Horse, but it's in that zone. The solo in "Brookside Cemetery Blues" is an absolute heater. The hopefulness that we all desperately have needed during all of this shines brightly in "Maybe Tomorrow". "Small Song" ends the album on a lot of hope and good feelings and lets you know you're doing the best you can. Listen on Bandcamp
Grubby Little Hands & Julie Odell – PHLMSY – Get lost in the ether of this great collaboration.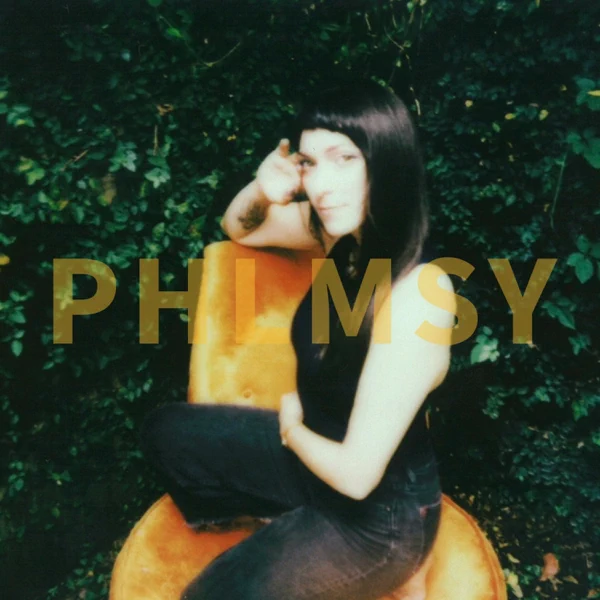 A chance meeting at a show led to this wonderful five-song EP. The title comes from both acts' respective airports and this collection definitely takes you to different planes of existence. "Hot Coal" is drenched in a slow meandering psychedelia soundscape as the vocals are put through various filters. Right away it feels like you're in another dimension. "Apocalypse Makeout Tape" is a St. Vincent-esque slow burn. The dreamy production on this one feels like your floating in space looking down on the end of the world. You're left floating around in "Long Road Home", searching for a way back now that the dust has settled. "Buried Treasure" shows off Julie Odell's strong voice as the music swells around her and doesn't get lost for a moment. "Goldfish" spirals forward, with Julie's voice slowly getting engulfed by the swirling music as you are taken to yet another new dimension. Just as you arrive though the music abruptly turns down leaving you wanting so much more from this collaboration and hopefully they make some to finally bring you back to ours. Listen on Soundcloud
Gustaf – Audio Drag For Ego Slobs – the NYC punk attitude is alive and well.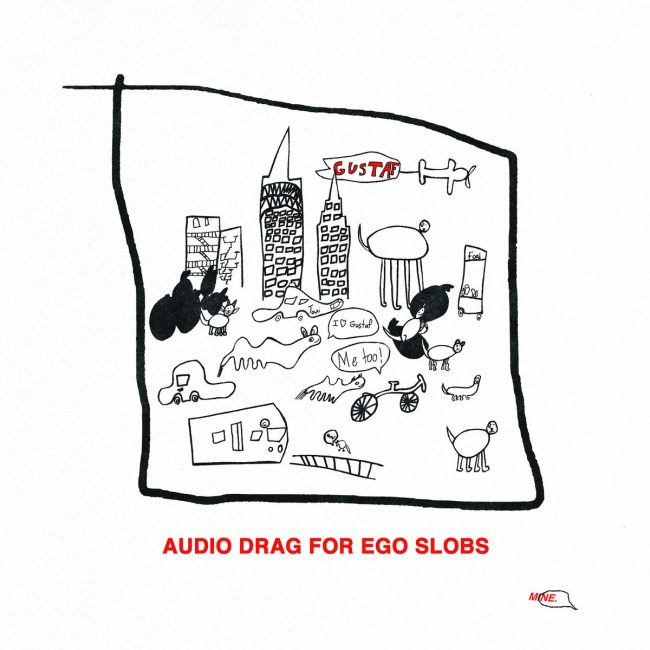 The snarling vocals delivered by Lydia Gammill along with the slinky bass lines and punching guitar work let you know right up front to strap in. This album feels like a throwback to the early new wave and punk explosion of the late '70s in lower Manhattan. The songs have great grooves that will make you dance. The lyrics are fairly humorous throughout the ten songs. It's a fast moving album, clocking in at a little over 31 minutes, and captures their frenetic onstage presence that they just displayed across the US as they toured with IDLES. It's pretty wild that this is their debut album since it feels like they have been around for years. While many of the songs sound fairly simplistic on the first listen, there is so much happening in the background of each song that you might find something new every time you listen to the album. The density displayed is truly astounding. As I said the lyrics are pretty funny and I love a band who doesn't take themselves too seriously and still absolutely slays. The album closes with "Happy", making sure you're having fun and singing along with the band, which you absolutely should be. Listen on Bandcamp
Hedvig Mollestad Trio – Ding Dong. You're Dead – Norwegian freak out jazz for the soul.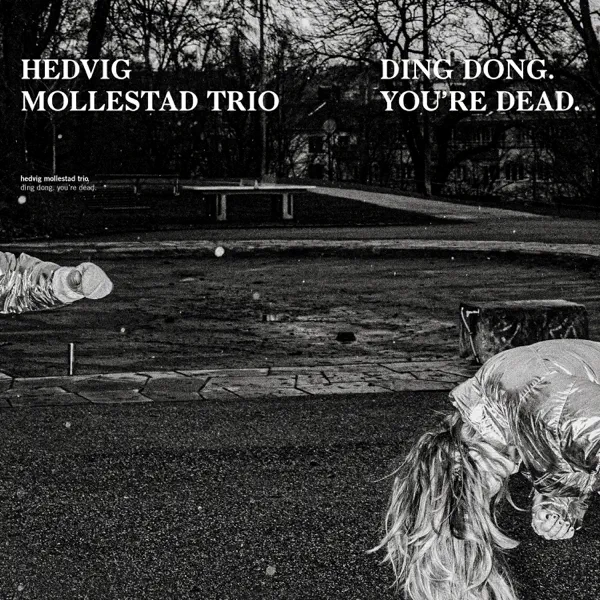 Formed over a decade ago, Hedvig Mollestad Trio has been causing jaws to drop for seven albums, including this seven-song affair. You can easily pick up hints of heavier rock and roll from the '70s. I mean just listen to the scorching guitar solo in the latter part of the opening song  "Leo Flash' Return to Underworld". There's plenty of prog rock, psychedelia, and free-form freakout jazz as well. Europe has really been great at producing bands that just want to throw down and play with a level of musicianship that is wonderful to listen to. The trio isn't just blowing you away though, like on "All Flights Cancelled", but on slower songs like the title track and "Four Candles", they lull you into a meditative state. It's a beautiful thing to listen to a band gel so easily create a soundscape like this. I say the more instrumental music, especially from Europe, in your life, the better you're off in my book. Listen on Spotify
Illuminati Hotties – Let Me Do One More – The streak of fun all killer no filler albums continues.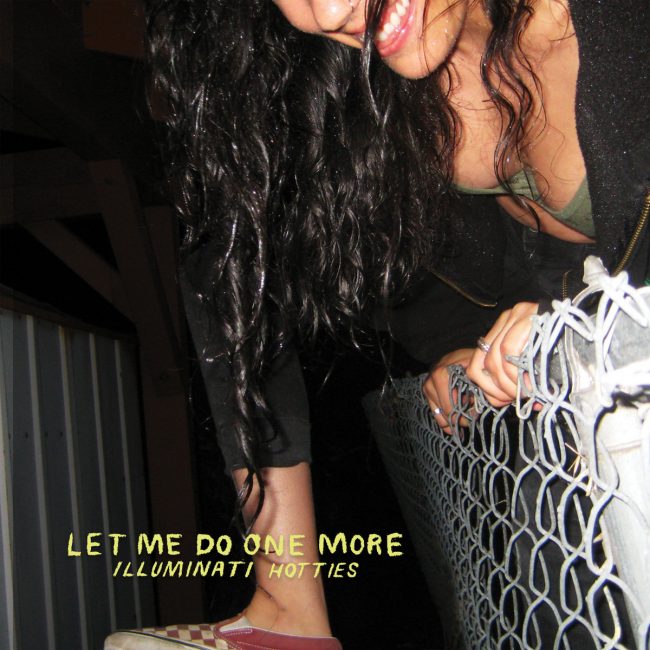 Sarah Tudzin knows a thing or two about writing killer riffs and lyrics to sing along with. So many of her songs are just pure bops. The first two songs of Let Me Do One More, "Pool Hopping" and "MMMOOOAAAAAYAYA" will absolutely get stuck in your head for the rest of the day and you'll just be humming it without realizing it. Punk rock reigns supreme on the album, but the slower ones ("Threatening Each Other re: Capitalism", "Protector", and "Growth") are just beautiful songs. I love the California 60's pop vibes of "u v v p", which features Buck Meek and the absolute silliness of The Ramones-esque "Joni: LA's No. 1 Health Goth". This album was two years in the making and 100% worth the wait as Sarah dealt with label problems, creating an album very quickly due to that, and then finally getting back around to finish these songs. Get these 12 songs in your wheelhouse now and go see the group as they hopefully tour the US in a couple of months. Listen on Bandcamp
Jess Chalker – Hemispheres – Light up your disco ball and dance your worries away.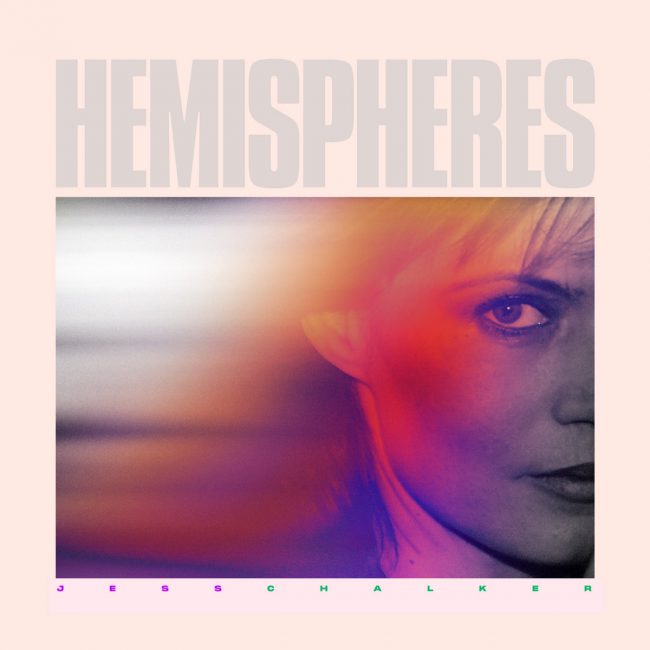 Kicking off with a great string of tunes "Stupid Trick", "Dance in the Rain", and "Secrets", Jess Chalker hooks you right away. Brightly colored guitar riffs and pulsating synthesizers really grab you by the horns, but once her voice comes in you just have to give yourself completely over. Jess's soaring vocals are just impressive and fun to listen to. I have really enjoyed the trend this year of bright fun dance music that was made over the past year by musicians who were really going through so much, like we all were, but knew that we all would have to let it out on the dance floor when we could. The lyrics throughout the album deal with various anxieties, depression, self-love, and hopefulness, but if you're not paying attention you're just dancing around your house for ten songs. The slow build of "West Hollywood" is just a perfect homage a certain kind of music from the '80s that doesn't sound outdated today. "Cover Fire" has such a killer groove to it and makes you want to take on the world after listening. Jess' voice just keeps getting stronger and stronger until it hits the crescendo and she just goes all out for it. It's one of those songs that will leave goosebumps on your arms. Heck of a debut album here, get in on the ground floor now and say you knew her when. Listen on Bandcamp
Kanaan – Earthbound – Glorious jams from Norway that will heal what ails you.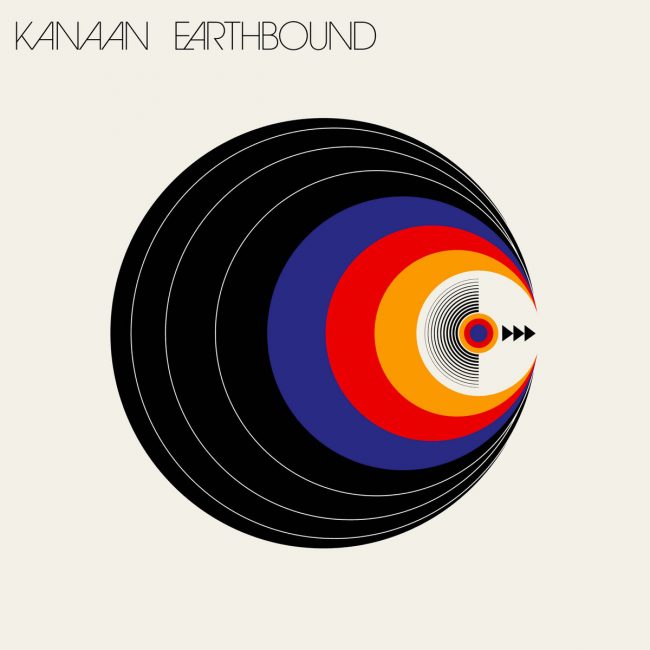 I love an album that starts off so calm and warm, like this does with "Prelude", before it pummels you into the ground with mind-blowing musicianship. You can start headbanging on "Return to the Tundrasphere" and not let up for the most part for the next seven songs. The album gets more intense as the band turns it up to eleven on "Pink Riff" and just blasts you in the face with some of the hardest rocking music of the year and it melts directly into "Bourdon", not letting you catch yourself for a second. The way that Kanaan just never ceases shouldn't be surprising for those who have heeded my call to listen to their album from last year, Odense Sessions. I for one was turned on to them a few years ago by a fellow music lover and haven't looked back. Finally, the band gives us a moment to gather ourselves with "Mirage", sounding like a long-lost Pink Floyd outtake before the 12-minute dirty sleazy sludge rock epic "Mudbound". "Crash" is the big come down, literally sounding like the band has tired themselves out from the previous song and just crashing into everything to keep moving forward. We are shot back out into outer space on the last song "No Star Left Unturned", the picks up the pace and travels towards the speed of light as the album ends. These guys need to come stateside when it's safe and blow our collective faces off live. Listen on Bandcamp
La Luz – S/T – Four albums in and the trio is still finding new ways to wow their audience.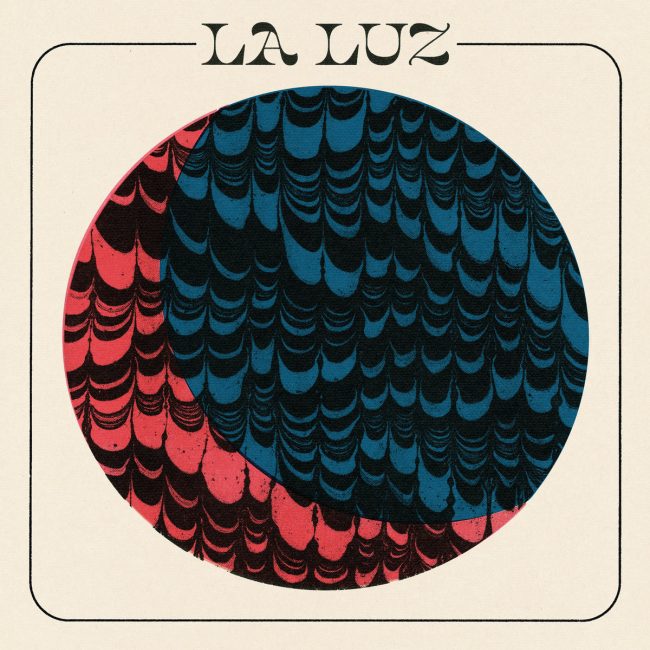 La Luz start the album off with "In The Country", a slowed-down psychedelic surf rock song with ghostly vocals. It's a hell of an opener and gets your brain in the correct state of mind for what's to come. "The Pines" is an absolute banger of a single reminiscent of 60s pop-rock. Adrian Younge, who produced the whole thing, helps out on "Watching Cartoons". It's a slow jam that is probably the funkiest song on the album. The choral harmonies in old-school girl group style shines all over the album. You don't hear a lot of groups try and do this style of vocals anymore and it's a shame. It wont blow you away in terms of top solos of all time, but the guitar solo in "Oh, Blue" over the easy-going beat and steady keyboard will warm your heart to the ends of the earth. "Goodbye Ghost" is another barn-burning rocker that needs to be played as loud as your stereo goes. The first instrumental song is "Yuba Rot" and closes the first half of the album in a haze of psychedelia that if you told me was from the 60's I'd believe you. The build in "Metal Man" is just fantastic and when the breakdown happens, hands will be thrown in the air in pure joy. The easy going "I Won't Hesitate" brings some folk-rock feels, still dipped in psychedelia. It is such a cheerful tune about finding love in this weird time that we are currently living in. "Here on Earth" feels like the last moment of a movie where everything coalesces together and the main characters realize all they have is each other . We end on the instrumental "Spider House", which has big "I Want You (She's So Heavy)" vibes. It's a great ending to an album that should have been on more year-end lists. Listen on Bandcamp
Land of Talk – Calming Night Partner – Quick four song EP really shines in these dark times. We start off at "Leave Life Alone", which is a beautiful sweeping dream that continues to build. It comes to a head as a mini symphony takes over briefly before Elizabeth Powell's voice comes back in and the French Horn and Saxophone flutter about in the background. "Moment Feed" comes next and is a full-tilt Radiohead-esque banger. It goes at breakneck speed for the entirety and is the standout single of the collection. I truly cannot wait to see this one live. The songs here generally have a distance to them in the vocals that give you a 360 degree feel when listening on headphones. What I find most impressive about the collection is that it was completed in 5 days, which is amazing with how dense these songs are. The title track, despite Elizabeth asking question after question, the song is a calming presence on the EP. "Something Will Be Said" eventually fades into a kaleidoscope of musical colors once Elizabeth's voice leaves the song, letting the band they've built truly shine. There are other breakdowns on the album, but this last one has such an airy quality to it that you feel like you're floating in the air. As the music fades out you will feel like you've just completed the best four course dinner you've had the pleasure of having in some time. Listen on Bandcamp
Le Ren – Leftovers – A perfect folk album to warm your heart this winter.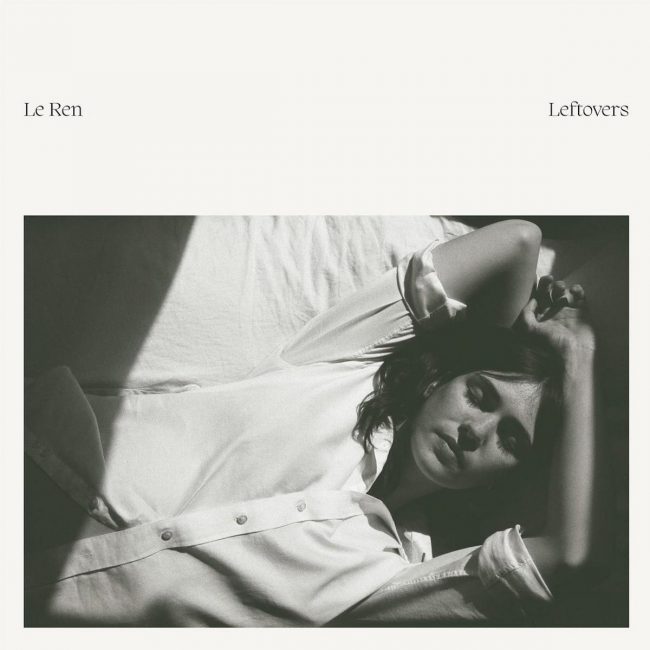 Le Ren has been on these lists before and I would expect her to be on them again at a later date. The ten songs on this latest release sound amazing. Literally, it feels like she's in the room with you playing as you listen. Every minute is crystal clear from every pluck of the strings to beat from the drum to almost hearing her breath between words. I would never be surprised to see her play these songs at Newport Folk and in fact, these songs belong there. "Dyan" was written for her mother and is all about the connection between a mother and daughter. The slow waltz heartbreak of "Was I Not Enough?" will pull at your emotions. The duet with Tenci, "Annabelle and MaryAnne", is just an objectively pretty song. Their voices intertwine so perfectly and I hope they do more collaborations. "Friends Are Miracles" is another song that goes right for the heart, perfectly capturing friendship in its short 3:17 run time. The album lives in this liminal space of being almost 60 years old and brand new. The 34 minutes or so that this album lasts is like sitting outside with the sun shining bright, it's going to make you smile and give you some cosmic energy. Listen on Bandcamp
Maria Elena Silva – Eros – A wildly weird, jazzy, meditative piece of art.
Maria Elena Silva's voice can heal what might be wrong in your life. It comes in strong but never overpowers your ears. It is so soothing and feels like a warm blanket in these colder months that we have entered. The second song, "Spill", has an unbelievable freakout jazz breakdown that is there to tell you to expect the unexpected for the remainder of the album. A number of songs go right into each other, giving the album a sense of timelessness. The way the transitions take place will make you feel like you're floating, if you're listening on good headphones, and that there is nothing in your universe but you and Eros. "I Get Along Without You Very Well" feels like it was pulled right out of a neo-noir film. Maria sings three of the eleven songs in Spanish and I honestly wish it were more. "Badge of Honor" closes the album in stunning fashion with Maria's voice really letting it all hang out, giving the listener that cathartic feeling of finishing. The way she controls the words alongside the slow amble of the music will send goosebumps down your arms. There's no other album that sounds quite like this 40 minutes that has been released this year. Listen on Bandcamp
Mike Block – Planispheres – A stunning solo instrumental affair like no one else is producing right now.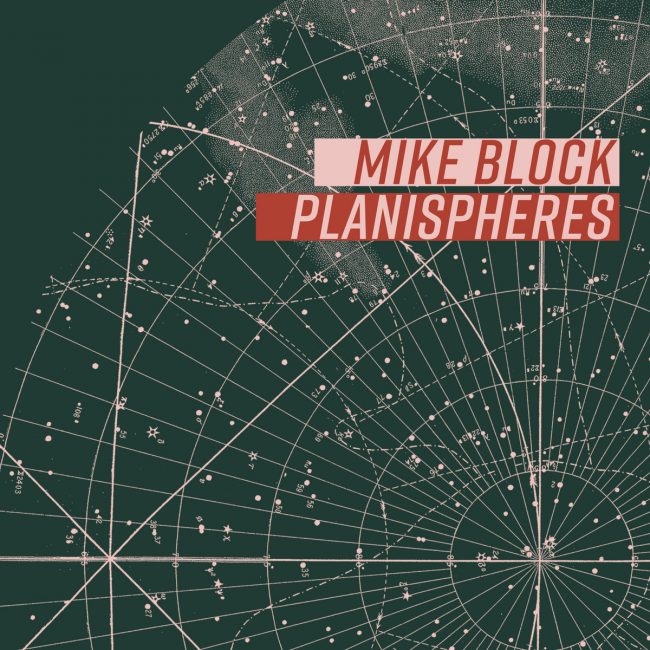 With eight songs running over an hour-long, the latest album by cellist Mike Block is an album to put on after a long day's work to sit and reflect on the day that just occurred. Mike has been on these lists of mine before and it feels like everything he has put out the last few years has just been a home run. For this album, he recorded in a large warehouse in Brooklyn to an audience of one. Each song was recorded with someone different and was completely improvised for that person. The songs are full of reverberation from the giant room that gives them the feeling of being the only thing taking place in the universe. When you play this on a good pair of headphones and closeout everything around you it feels like he is right there in front of you playing these amazing pieces. Each song is so distinct from one another yet somehow also feels like one long conversation. I'm not one for classical music by any means, but every time Mike comes out with new work my jaw is on the floor. Just set aside an hour and be prepared to lose yourself in the music. Listen on Bandcamp
Old Man of the Woods – Votives – Stunning debut full of dreamy songs about dealing with memories you don't want anymore.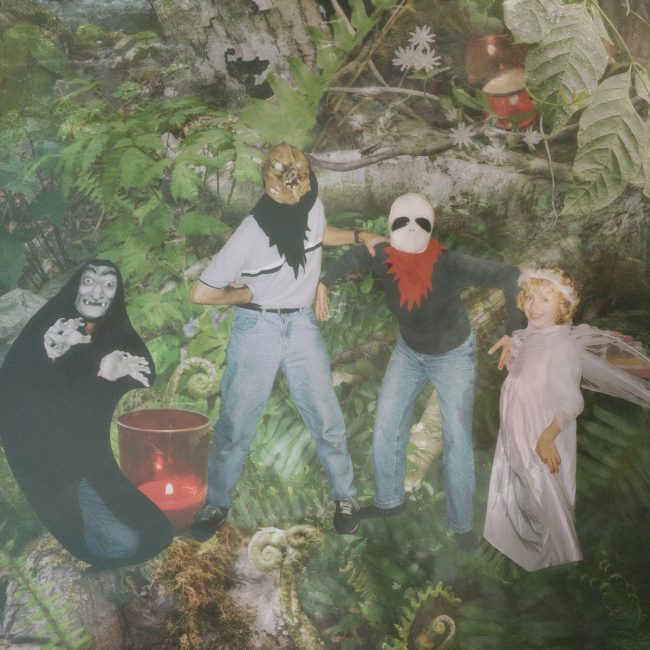 The psychedelic collage of "Garden" will immediately hypnotize you with its swirling production and from there you have 13 more songs to go on this fantastic debut album. "Let Me Miss You" describes the pain someone feels after a breakup when all they may want to remember are the good times. The title track is a slow burner meant to keep you under hypnosis and urge you to let go of the memories you don't need. Memories continue to pop up through the album and since it's been hard to create new ones these last few years, trying to figure out how to bring back good ones has been challenging. "Running" shows how hard it can be to escape some of these, since so many things around us may remind of us things we want to forget. The tension felt during these songs between the amazing beats and Miranda Elliot's voice is amazing. While she is singing about memories fading and of he wants for things to come, the beats are full of low-fi new wave dance ready vibes like on "Hissing" and "White Wall". The outro of "River" as the rain washes over the song and a train can be heard in the distance is such a welcome bit of nature in the dreamy soundscape that the album creates, pulling you back into the real world momentarily. If there was one song to single out that will become the big live song, it would be "Sharks" with it's aggressive dance hall vibes and a chorus that demands a crowd to sing. The feeling of knowing your who you are and you should be wanted for that is perfectly executed in "Enough" and feels like the corner has been turned on the memories that have been coming in and out for Elliot through the album. "I've been feeling better, Knowing this is not forever, Knowing I could learn control" are the last words on the album in "Better" and it feels like a fitting end as we hope to figure life out. Listen on Bandcamp
Oompa – Unbothered – one of the best emcees in Boston puts together a classic.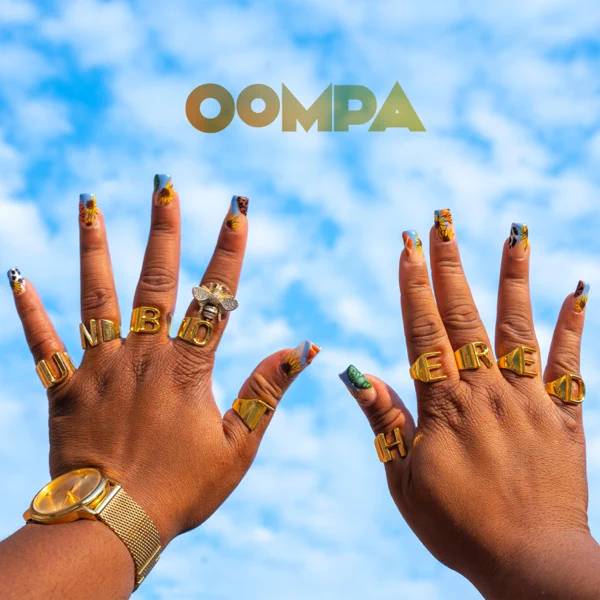 Boston is having a moment right now. You wouldn't know it from most music blogs. Hell, you wouldn't really know it from living here either, but there is a wave of new music that has been coming through and 99% of it is rap and Oompa is helping lead the charge. She is one of the most gifted behind the mic. The album is full of smooth transitions from song to song to interlude and back to the next song. The music and beats behind Oompa's lyrics are sensational, never overpowering and perfectly complimenting what she is saying. "Lebron" is such a joy to listen to as Oompa states how many she is the best. "Outta Patience" feels like a throwback to another time in hip hop. "Deep" is a revelation, sounding like nothing else on the album, mixing R & B and a beautiful guitar solo in the background to create a tremendous track. 70's soul comes alive in "Go". You can feel the sense of joy and relief in the music and her lyrics all over the album. If you don't feel uplifted after this half hour of music then I don't know what to tell you. Get Oompa on your radar now. Listen on Spotify
Robert Plant and Alison Krauss – Raise the Roof – A wonderful sequel 14 years in the making.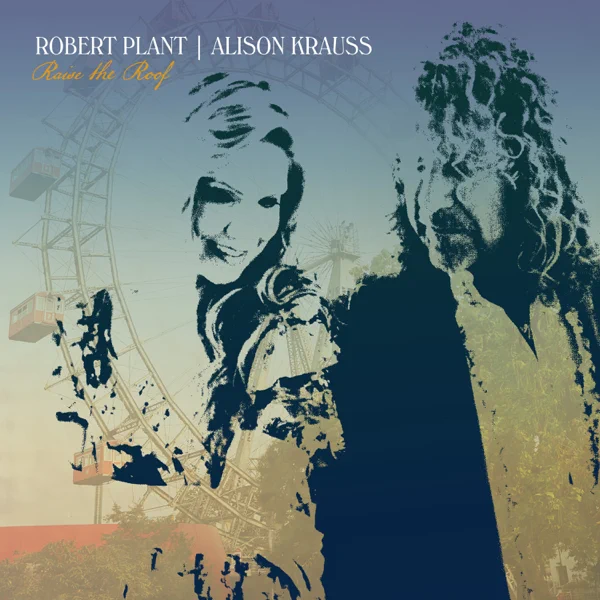 Both of these name should be pretty well known to anyone who loves music. Alison Krauss is of course a beloved bluegrass singer, songwriter, and musician who has played with so many of the greats. Robert Plant was the lead singer of Led Zeppelin. Their album Raising Sand and subsequent tour in 2007 was out of this world. The connection these two shared during that experience always led them to say we'd love to do it again. Well we should all be thankful because the songs they chose for their latest collaboration give us the perfect continuation from a decade and a half ago. Yet again being produced by the amazing T. Bone Burnett, the duo chose 11 covers, and one new song written by T. Bone and Plant, and completely made them their own. The duo's intertwining voices are so wonderful to hear again and you can sense the love they not only have for the songs they are singing, but for one another. Standouts include "The Price of Love", "Can't Let Go", and "High and Lonesome". The whole album screams that everyone involved had fun making it and the shows next year should be outstanding. Listen on Spotify
Sam Fender – Seventeen Going Under – A sweeping album ready to rock the biggest buildings around the world.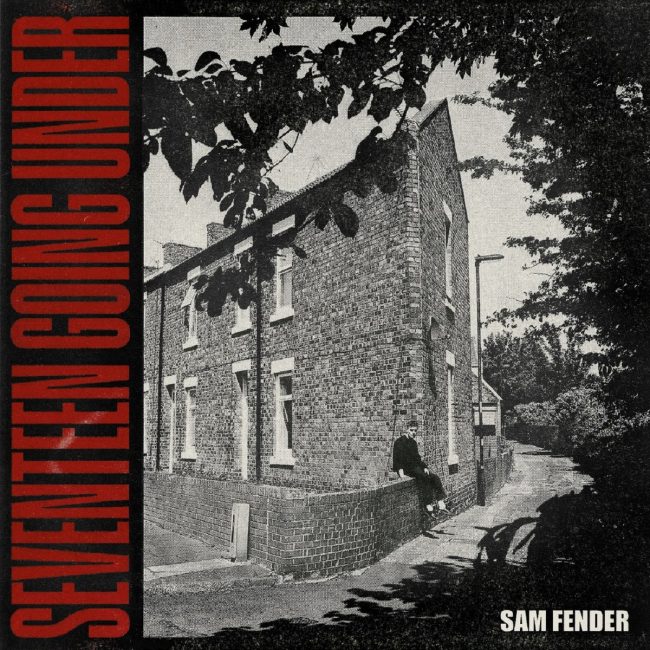 There is big The Killers energy coming off of the first two songs that is absolutely infectious and will have you singing along by the end of each. Danceable indie rock is just fun and Sam knows how to make these songs like few can. "Aye" goes through so much of what is going on today and how polarized we are as a society. The anger from Sam's voice is palpable as he wonders how we will get through it all. The middle of the album has big Bruce Springsteen & The E Street Band Vibes with "Get You Down" channeling Born in the USA and "Last To Make It Home" channeling Darkness on the Edge of Town. "Mantra" is very The War On Drugs-esque, in the best way possible with a beautiful jam to close the song out. "Paradigms" is a sweeping arena ready rocker just waiting to blast off in sold out buildings across the country. The album ends on "The Dying Light" the begins with a quiet piano and Sam's voice blasting crystal clear over it before the song swells to a glorious end. The album feels epic from beginning to end and seeing these songs live will be amazing. Listen on Bandcamp
Sun Atoms – Let There Be Light – Psychedelia meets shoegaze to heal your soul.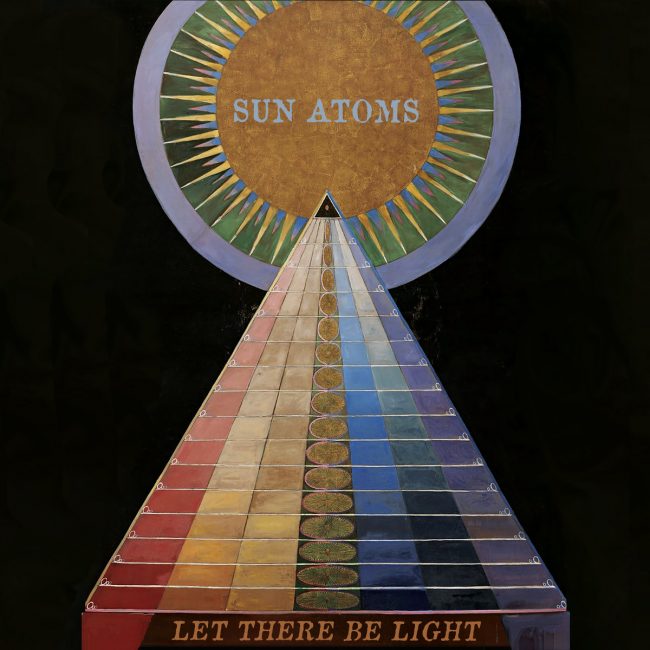 The grooves that are conjured up on this album are deep and will move your whole body and soul. There's is a lot of slow psychedelic weirdness that turns towards mantras and meditations. "The Cat's Eye" kicks us off with these feelings as it transports you towards your inner self as it implores you to go all the way inside. We then transition directly into "Half Robot Half Butterfly" which starts out full of droning guitars and turns into a shoegazey rocker. Jsun Atoms' deep voice works so well with these slower psychedelic numbers. "Captain Tunnel Vision" has a sexiness to it that it undeniable. The album as a whole has a psychedelic Pulp feel to it that I'm here for. "Don't Take Me To Your Leader" mixes flutes and a driving beat that eventually slows down and enters a spacey haze of transitions into "Super Switch Kid" where voices swirl in the background doing some kind of prayer before it turns into a hypnotizing spoken word epic with a beautiful chorus. "Fell For You" is a jam right out of Depeche Mode's catalog, but turned 90 degrees. "Two Wolves And A Lamb Voted On What's For Dinner" has a funky bass line to it and has some great guitar work throughout and some of the most interesting lyrics of the year. "Praying Mantis" has a little bit of everything, horns, field recordings, whistles, bongos, and vocals panning from side to side. It's the perfect way to close it all out and end the journey you just embarked on. Listen on Bandcamp
Tonstartssbandht – Petunia – A collection of songs that perfectly bobs and weaves, taking you on a great journey.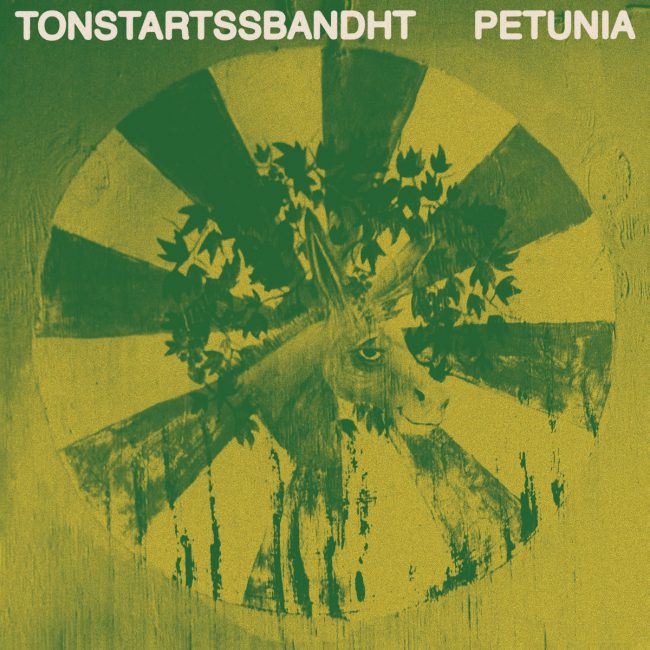 On their 18th album, brothers Andrew and Edwin White crafted a beautiful seven song journey. Petunia is a pretty laid-back album, giving strong California and more accurately Laurel Canyon vibes. What is great is that those vibes are intertwined with the sense of long travels and distant lands as the falsetto voices and great grooves, like on "What Has Happened" slowly transport you away from those sunny West Coast vibes. "Hey Bad" lets you feel as though you're floating down a stream while the brothers' voices harmonizes perfectly, letting you put your head back and just relax in the slow-moving current. "Falloff", the albums longest song, has a few distinct movements contained within that all tie together to make a stunning piece of work right in the middle of the album. I love the back to back of "Magic Pig" and "All of My Children" that are beautiful send-ups to the baroque pop of The Zombies with the later song bringing that sound into the future with the constant panning of the guitar making it sound like Depeche Mode got a hold of an unreleased track from the famed 60's group. Opener "Pass Away" and closer "Smilehendge" show off Andrew and Edwin's strong musicianship with both songs having extended jams that you just get completely lost in – Listen on Bandcamp
Trace Mountains – House of Confusion – A light in the darkness that was much of this year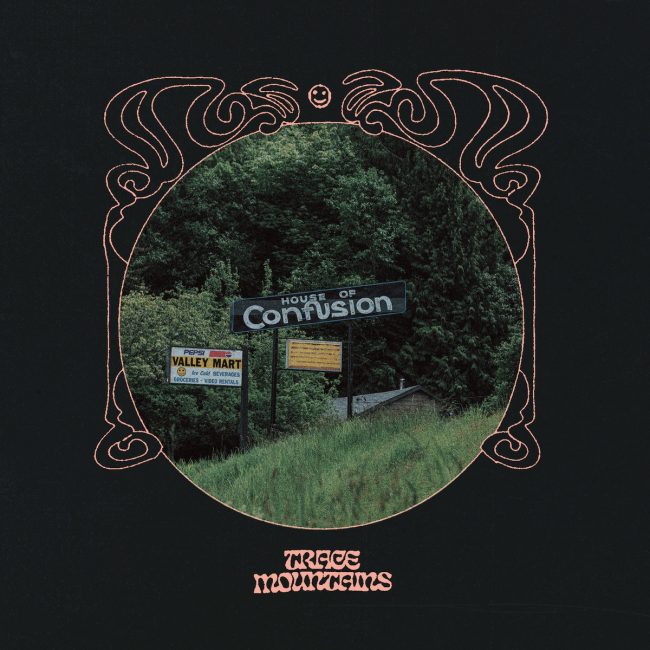 Opener "Seen it Coming" is a perfect album opener. It's a beautiful quiet tune with great pedal steel guitar work, that pops up all over the album, and is just a little earworm of a tune. You'll find yourself wanting to come back to it a lot once you hear it. "If You Do" builds on that pedal steelwork, letting it truly drive the song forward. "On My Knees" is where the album truly sinks it's teeth into you as it builds to a wonderful peak and the guitar solo lets loose and from that moment there is no way to not keep listening to the album. Dave Benton wrote this album on his own after being let go from his warehouse job during the pandemic. He had to wake up early for that job, but once he was let go he kept the morning routine going, but now dedicated it fully to music. The album has an early morning vibe with a lot of the songs full of lush colors. I'm curious to hear what it would have sounded like without the other musicians he brought in to help record the album because while the songs are great, the extra parts truly make the whole. "America" became a true bop with some great 80's chill vibes and "Eyes on the Road" is very much in the vein of The War on Drugs. The orchestration on "The Moon" immediately brought a smile to my face. "Heart of Gold" ends the album in bure bliss, leaving you walking out into the day prepared to go with whatever comes at you. Listen on Bandcamp
Vanishing Twin – Ookii Gekkou – Embrace the weird on one of the funkiest albums of the year.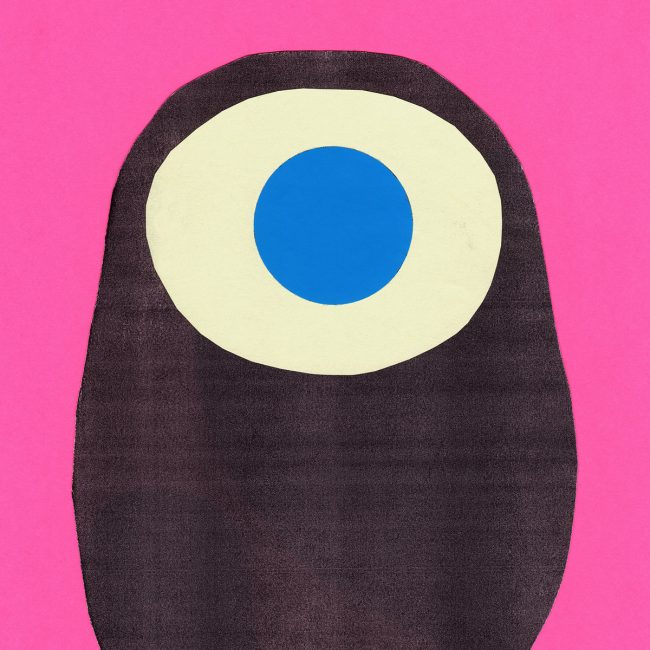 The album's title translated from Japanese means Big Moonlight and from the title track onwards, every minute feels like it's taking place under an ominous moon. In the middle of the night, these songs sneak out to look around and see what's going on, poking their head out to witness that we're still in the middle of the madness. The funky bass lines and weird psychedelic dreamscapes that are produced here for your ears let you transport back to the sounds of the '60s and '70s. The songs are in no rush, taking their time to unfurl all of their twists and turns, letting you sink into the ether that they are producing. The difference between the jazzy funk of "Zuum" and the avant-garde of "The Organism" is jarring, as they are back to back on the album, but it works. All of the vocals on the album are just out of reach and slightly distorted, making it all feels like a dream. Ookii Gekkou puts you in a trance through the nine songs and when it finally ends you feel as though something in you has changed. Maybe you're not going to rush to your next activity or you're going to take time to develop that idea you've had for a long time. This is going to be one of those albums that the HEADS will play during their radio shows at weird times of the night and will catch on in the years to come. Listen on Bandcamp
---
Join the conversation