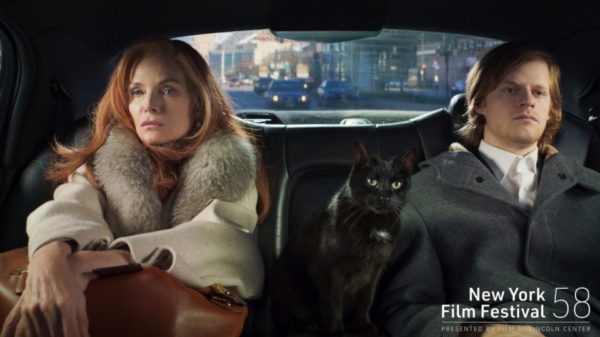 Film at Lincoln Center has announced that Azazel Jacobs's French Exit will close out the New York Film Festival's 58th edition, making its World Premiere. It joins Chloé Zhao's Nomadland (as the Centerpiece) Steve McQueen's Lovers Rock (as the opening film).

Find the full description of the film which stars Michelle Pfeiffer (who is already getting buzz for a career-best performance) and Lucas Hedges.
In the film, Michelle Pfeiffer is entirely bewitching as Frances Price, an imperious, widowed New York socialite whose once-extreme wealth has dwindled down to a nub. Facing insolvency, she makes the decision to escape the city by cruise ship and relocate to her friend's empty Paris apartment with her dyspeptic son, Malcolm (Lucas Hedges), and their mercurial cat, Small Frank (voiced by Tracy Letts). There, Frances and Malcolm reckon with their pasts and plan for an impossible future, all while their social circle expands in unexpected and increasingly absurdist ways. This adaptation of the best-selling novel by Patrick deWitt is a rare American film of genuine eccentricity, elegantly directed by Azazel Jacobs (The Lovers), and featuring a brilliant performance of stylish severity by Pfeiffer, whose every intonation is a wonder to behold. A Sony Pictures Classics release.
Stay tuned for more news on the festival including the rest of the main slate lineup.
---
Join the conversation