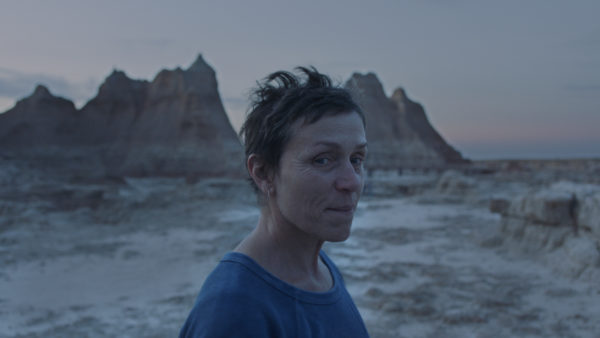 Today Film at Lincoln Center announced that Chloé Zhao's Nomadland will be featured as the Centerpiece film at the 58th New York Film Festival. Nomadland will be released in theaters this fall domestically by Searchlight Pictures.

Zhao adapted Nomadland from journalist Jessica Bruder's 2017 nonfiction book Nomadland: Surviving America in the Twenty-First Century. The film follows Fern (Frances McDormand), a woman who, after the economic collapse of her company town in rural Nevada, packs her van and sets off on the road to explore a life outside of conventional society as a modern-day nomad.
Zhao's masterpiece The Rider was at the 2017 edition of NYFF and she's been on an unstoppable trajectory ever since.
No word yet on how NYFF will operate in this unusual landscape thanks to Covid-19 but more news on that very soon.
---
Join the conversation