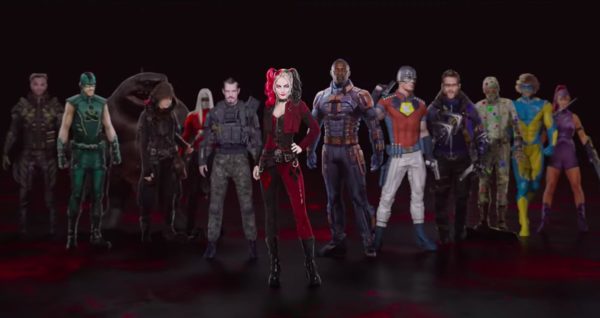 We have been wondering for a while what James Gunn could bring to the world of The Suicide Squad, but obviously we have to wait a little bit longer due to the global COVID pandemic that put the whole industry on pause.
Well, today as a part of DC's Fandome event, Warner Bros. released some sneak peek footage that serves as a sizzle reel and behind the scenes glimpse of what Gunn and his team are bringing to this sequel/somewhat of a reboot of sorts of 2016's Suicide Squad, which is due out in theaters sometime in 2021 (god willing).
The footage looks great and reminds us of just how ridiculously stacked the cast is. Alongside returning actors from the first film (Margot Robbie, Joel Kinnaman, Jai Courtney, and Viola Davis), joining them are Hobbs & Shaw's Idris Elba; John Cena; regular Gunn collaborators Nathan Fillion, Michael Rooker, and Sean Gunn; King of Staten Island's Pete Davidson; New Mutants' Alice Braga; comedian Steve Agee; Ant-Man's David Dastmalchian, Doctor Who's Peter Capaldi, and Don't Let Go & The Invisible Man's Storm Reid.
Enjoy the first look footage from James Gunn's The Suicide Squad below.
---
Join the conversation