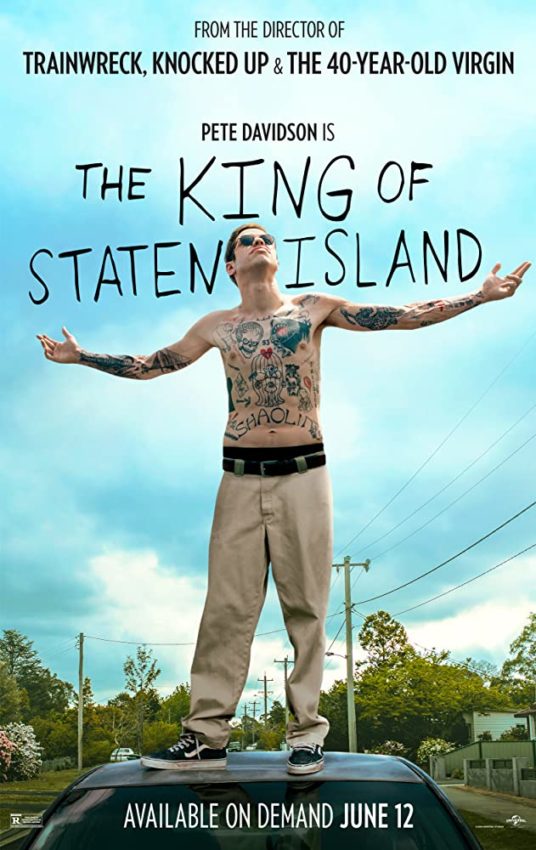 The King Of Staten Island | Judd Apatow | June 12, 2020
Pete Davidson's star has continued to rise even though Saturday Night Live doesn't seem quite sure how to use the young comedic force. Davidson is a funny person and underneath all the humor are layers of emotion and heart, as is often the case with many of our favorite comedians. Judd Apatow taps into this in The King Of Staten Island, a film that pulls heavily from Davidson's real life.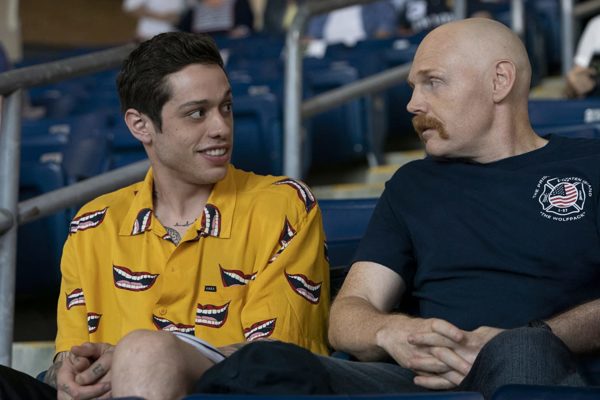 A lot of Davidson's comedy famously feature jokes about the loss of his father, a firefighter who died during the September 11 attacks. Davidson co-wrote the screenplay with Apatow and comedian Dave Sirus, likely as a therapeutic way to come to terms with such an unimaginable painful experience, the sort of thing that lingers in your life for longer than you realize.
Davidson stars Scott Carlin, a 24-year-old who lives in Staten Island with his mom (Marisa Tomei). The family never quite recovered from the death of his firefighter father and it undoubtedly stunted Scott's growth. He has no motivation or promising future in sight, he just spends his days stoned and giving half-assed tattoos to his group of friends (Ricky Velez, Lou Wilson & Moises Arias).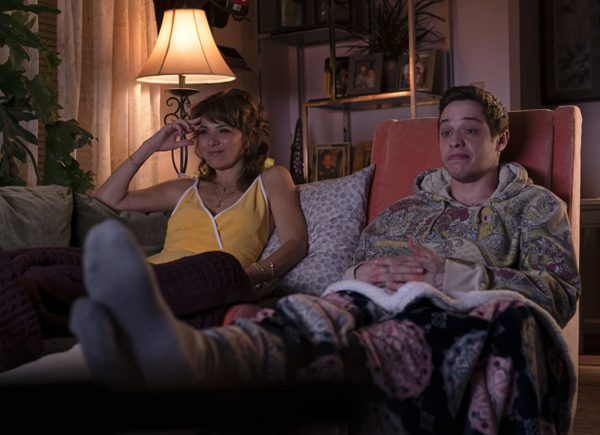 Scott's mom doesn't know how to cope when his sister Claire (Maude Apatow) leaves for college, leaving an even bigger hole in her heart with it just being down to the two of them. Their arrangement becomes threatened upon the rival of a new love interest in Ray (Bill Burr), who also just happens to be a firefighter. Between this and Scott's fear of commitment to his friend with benefits, Kelsey (Bel Powley), he has a lot of growing up to do in a very short time.
Apatow's strength has been his ability to weave hilarious scenes into heartfelt narratives that somehow find a way of making you cry. At the same time, his weakness is the lengthy runtime of his films that often feel like they could do away with a scene or two. The King Of Staten Island features elements of both, but thankfully, the former helps overlook the latter, as it's a rare case of a film that actually finds its stride during its final act.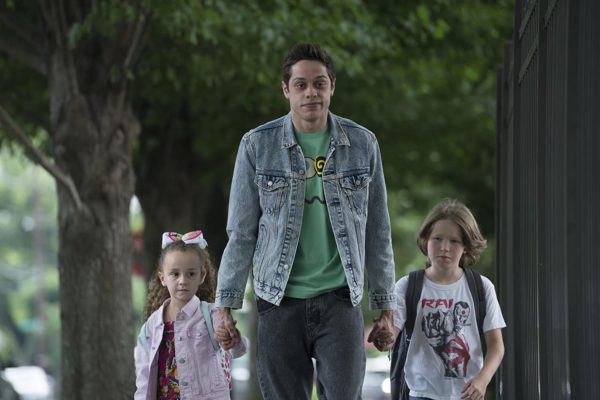 The biggest question I had going in was how Davidson would be able to handle the more dramatic elements that the script called for. While you can still tell that he's coming into his stride as a dramatic actor, Davidson more than holds his own. He is able to tap into something raw and real that is clearly personal to him and Apatow is the perfect director to lead him.
It's also a joy to see Bill Burr continue to grow as a dramatic actor. One of the strongest elements at play here is the growth of the relationship between Ray and Scott, who start out on a rocky path and soon find a unique relationship that becomes surprisingly heartwarming. Seeing Scott find his way into the world of firefighters (including a delightful Steve Buscemi) results in some of the best moments of the film, as are all the scenes he shared with Bel Powley, who is quietly reliable in everything she's in.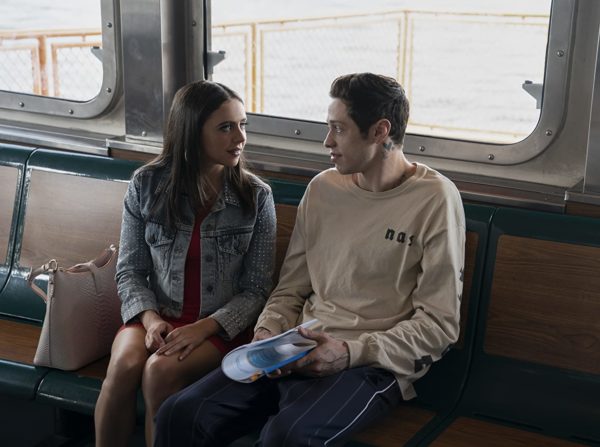 As usual of late with Apatow, sometimes you wish that a few scenes were left on the cutting room floor. But there's a real tenderness felt here that does feel noticeably different from some of his earlier work. While there are some elements and tones that don't always jive, this is – as a whole – an ironically pretty focused story that doesn't weave into unnecessary subplots. The story stays honed in and focused on Scott, and benefits as a result.
A lot of people haven't been able to really get a feel for what kind of career that they can really expect from Davidson who seems to be more famous for being famous than anything else. But that changes with The King Of Staten Island, hopefully as the next comedic talent whose stock continues to rise as a result of a starring role with Apatow.
Rating: 7.5/10
---
Join the conversation