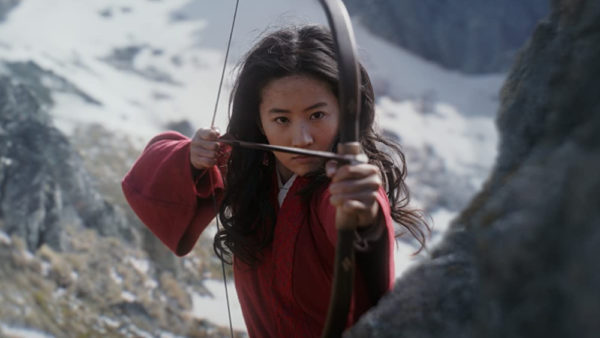 In an extremely shocking bit of news, Disney has decided that Mulan, one of its originally scheduled 2020 surefire worldwide blockbusters, will skip theaters and head directly to Disney Plus at a premium price. On top of a Disney Plus subscription, it'll run you an additional rental price of $29.99 to watch. But considering the price of movie tickets and concessions, most families will see this at an extreme bargain, especially considering we're all still stuck inside.

This is a surprising move considering most blockbusters continue to play chicken with the pandemic, either delaying it a couple of months (the repeated pushing of Christopher Nolan's Tenet) or just conceding and pushing to next year (Fast and Furious 9 aka F9). But it seems that Disney will be testing the waters of releasing a premium title straight into homes, although Disney's CEO Bob Chapek said on an investor call that "Mulan's big move was a necessary move during the pandemic and won't be reflective of a new business model for the company."
Either way, we are excited to have a big movie to check out in the next month, and this is a bit of good news in what has been a time with limited good news.
---
Join the conversation