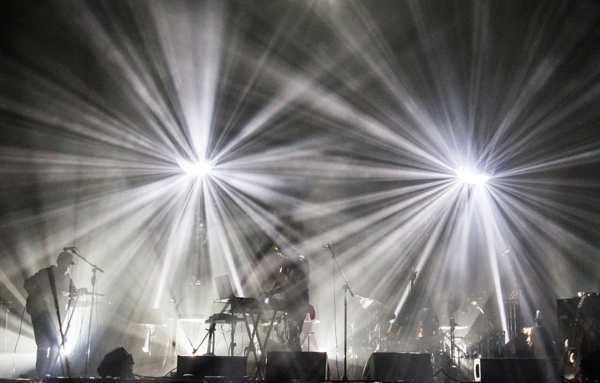 On Halloween 2015, I made my first ever first to the Loew's Jersey Theatre in Jersey City, New Jersey, to see Sufjan Stevens one more time before he wrapped up the first leg of the tour for his stunning 2015 album, Carrie & Lowell (released via Asthmatic Kitty).
Even though I saw him three times earlier this year (at the Beacon Theatre, Kings Theatre, and Newport Folk Festival respectively) the Loew's show was able to stand out on its own, just as all the other shows did. Although a majority of the songs we got were the same, their impact and emotional weight changed for both Sufjan and the audience. These are songs that speak to you differently based on your own emotional state and being, which makes their impact one that evolves and is forever changing. It also helps that the band give the material a more grand and experimental take live that is vastly different from the more stripped down recorded versions.

This show will be best remembered for the last song of the show, a very unexpected cover of Drake's 2015 smash hit "Hotline Bling." Sufjan, was joined by the show's opening act Gallant, and surprisingly delivered a enjoyable slightly tongue-in-cheek cover of the song that certainly fit the celebratory mood of Halloween, and to the surprise of no one, ended up going very viral on the internet in the days that followed.
Find some photos from both Gallant and Sufjan Stevens' performances posted below, along with Sufjan's setlist, and a video of their Drake cover.
Sufjan Stevens + Gallant – "Hotline Bling" (Drake Cover, Live at Loew's Jersey Theatre):
Sufjan Stevens Setlist:
1. Redford (For Yia-Yia & Pappou)
2. Death With Dignity
3. Should Have Known Better
4. Drawn to the Blood
5. Eugene
6. John My Beloved
7. The Only Thing
8. Fourth of July
9. No Shade in the Shadow of the Cross
10. Carrie & Lowell
11. All of Me Wants All of You
12. Vesuvius
13. I Want to Be Well
14. Blue Bucket of Gold
Encore:
15. Futile Devices
16. John Wayne Gacy, Jr.
17. For the Widows in Paradise, For the Fatherless in Ypsilanti
18. Chicago (Acoustic Version)
19. Hotline Bling (Drake cover) (with Gallant)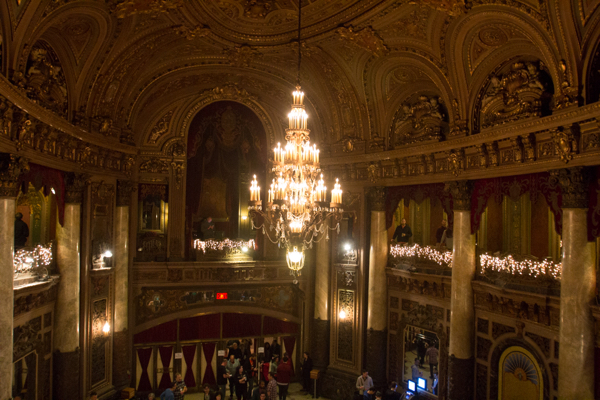 Gallant: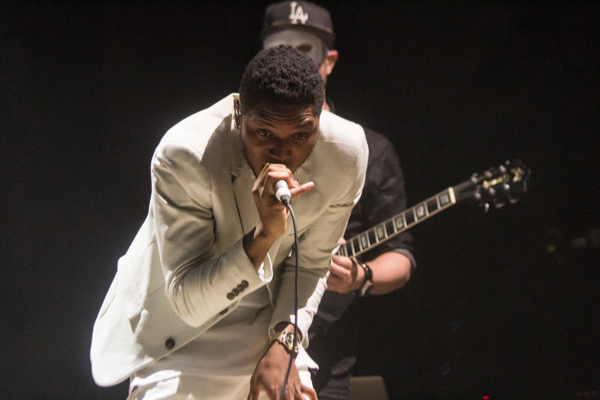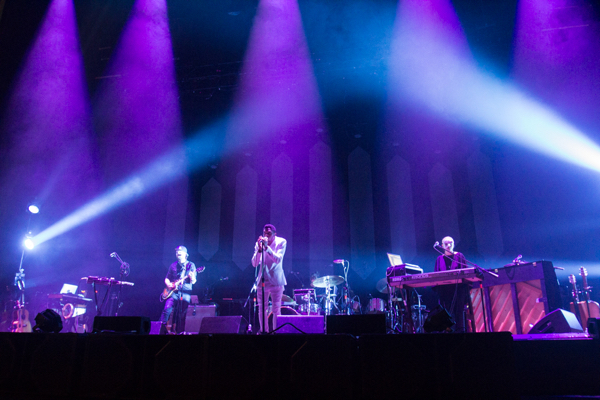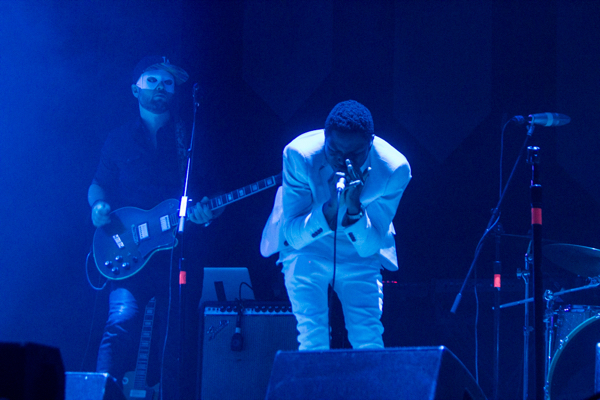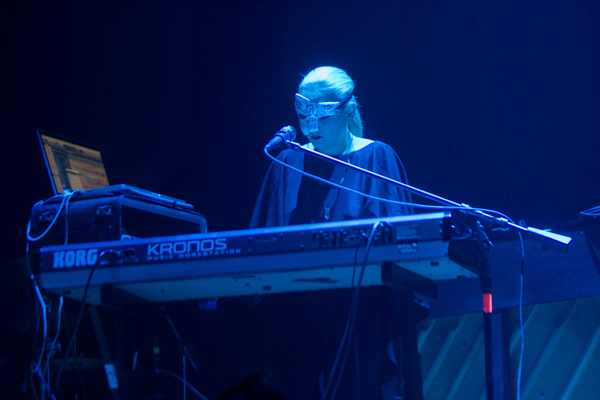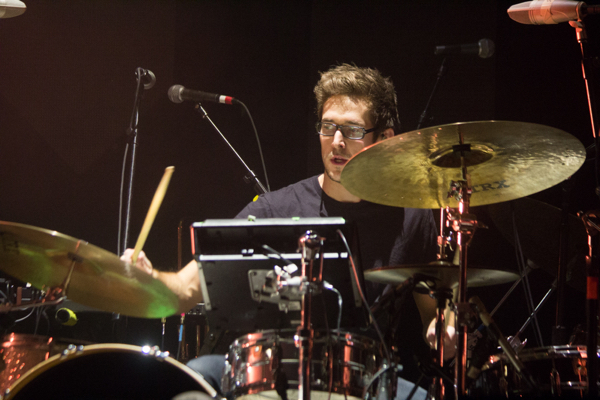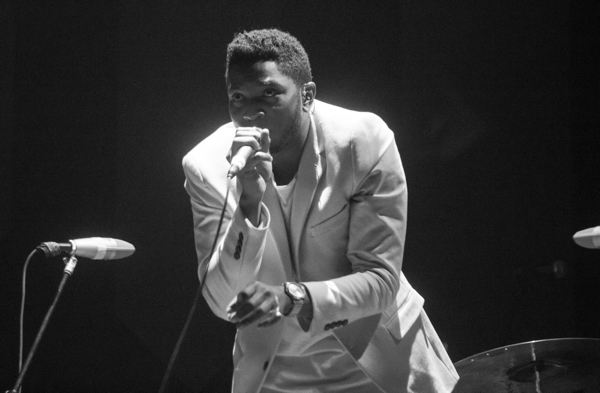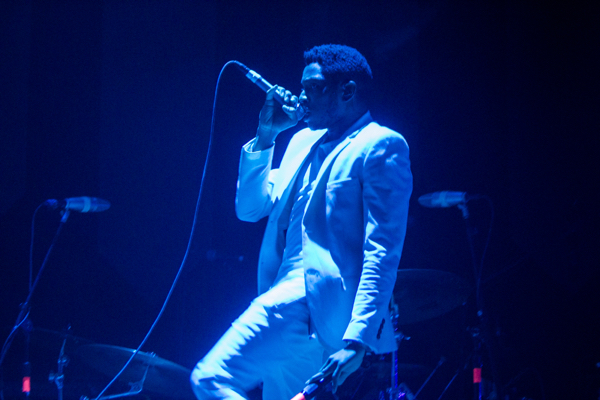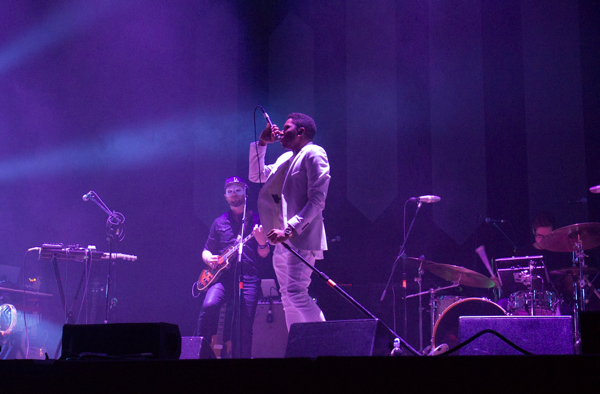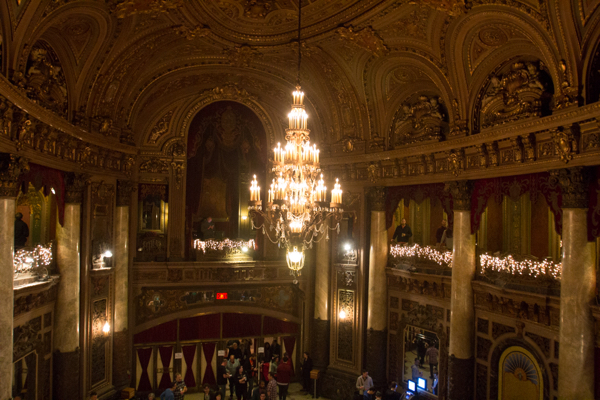 Sufjan Stevens: