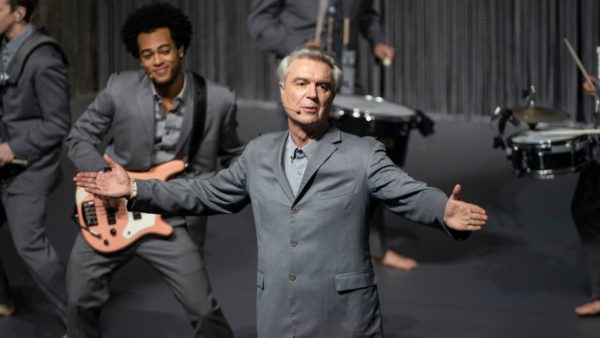 Film at Lincoln Center has announced the 2020 Spotlight lineup for the 2020 New York Film Festival, joining the already announced Main Slate.

Leading the pack is David Byrne's American Utopia, the filmed version of the acclaimed Broadway musical, filmed by Spike Lee, Sofia Coppola's On The Rocks, Pedro Almodóvar's first English-language film, The Human Voice, which stars Tilda Swinton, as well as Hopper/Welles, a record of an intimate poolside chat between Orson Welles and Dennis Hopper.
Then there is Liz Garbus and Lisa Cortés's All In: The Fight for Democracy, which confronts the racist history and present-day reality of voter suppression in the United States, anchored by interviews with Stacey Abrams; and David Dufresne's The Monopoly of Violence, a powerful indictment of the harrowing police brutality against France's Yellow Vest movement for economic justice.
Find the full lineup for NYFF58 here and tickets will go on sale to the general public on September 11, with early access opportunities for FLC members prior to this date. See details about ticket prices and passes here and explore more on the Spotlight lineup here.
---
Join the conversation