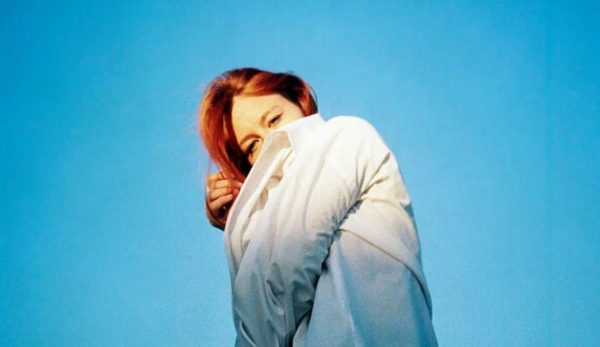 McCall is a rising Los Angeles-based singer-songwriter who is most certainly one to to watch. She gained attention earlier in the year with her attention-grabbing single "Disaster."
She's recently returned with her new track "One Eye Open," taken from her forthcoming EP On Self Loathing. It's a soaring and expansive pop song, one with a lovely melody that beautifully captures a painful topic, part postmortem of a physically and mentally abusive relationship.

As she explains below:
On the surface, it's about trying to enter into a new relationship before you have fully healed from the last one. In a darker sense, this song is about the PTSD that arises after a physically and mentally abusive relationship. When someone, who claims to love you, manipulates, gaslights, and physically harms you, it tears down your trust in yourself and your trust in the people around you. I often think 'well, I believed that X loved me even when they were abusive, so I must not have a good sense of character, therefore I will most likely pick an abusive partner in the future, so I should probably just not date, or have friends, or feel anything at all, because if I do I'm going to end up where I was when I was 18.'"
Based on "One Eye Open" we are excited to see what the future holds and can see the young artist on the brink of breaking through in a big way like Maggie Rogers in the near future.
For now, enjoy a stream of the track below.