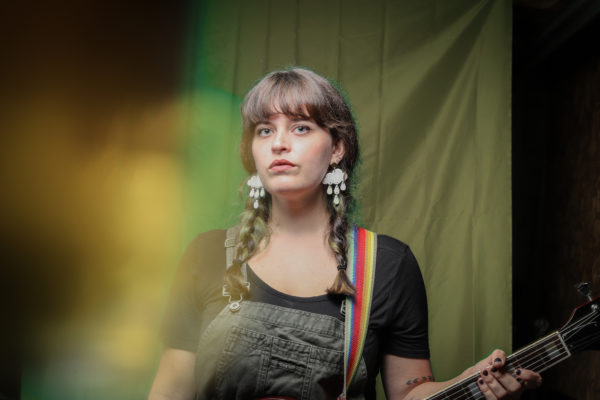 Photo by Micah Mathewson
"Crying in the soup aisle at Kroger," the new song from Blood Root is not just one of the best titles of the year but it's also one of the prettiest and most honest offerings that you'll find this year.
Blood Root is the Nashville, Tennessee-based project of Taylor Wafford. She combines lush dreamy arrangements with a raw folk sound that shines through in an honest and personal fashion. Along with top-tier musicianship, Wafford's vocals are delightful in a heavenly fashion that is bound to move you to tears.
This song is track 2/4 of her upcoming release, CRUX. It was recorded, produced, and mixed in her Nashville home, in a short period of time. Here's her honest description of the track:
This song is about the feeling of being completely overwhelmed, symbolized by too many soup choices in the neighborhood Kroger.
We're honored to have the privledge to share the premiere of "Crying in the soup aisle at Kroger," which you can find streaming below. You can also grab buy the track at Bandcamp right now for $1.


---
Join the conversation