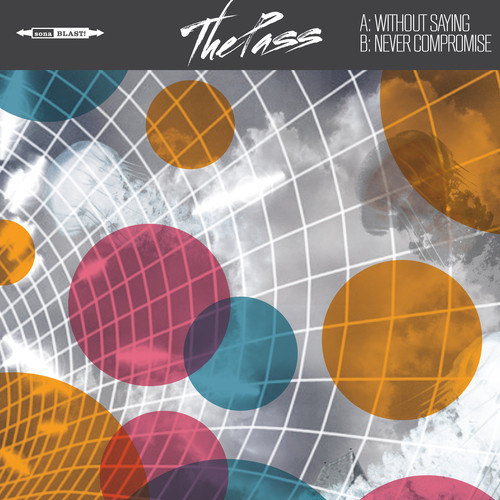 2014 is a big year for many of us, but it's a extremely busy one for The Pass. If you've been following the Louisville, Kentucky band, you know just how busy they've been. Since January, they've been releasing single after single via sonaBLAST! Records, all a part of a major singles collection that will lead to their new album, the follow-up to Melt, which is due out in the summer. All of the singles come coated in different colored vinyl, fitted in a full color jacket.
I have the honor of premiering their latest single, the glorious "Without Saying." It's the mesmerizing a-side ("Never Compromise" is the b-side) and for good reason. The band continuously make natural slides of development expanding their pallete for a widescreen synth-pop sound. "Without Saying" is a balanced act that is as easy to describe as smooth and chill, when your not too busy dancing around helplessly along with it. There are some incredible psych breakdowns towards the end that prove that yet again, The Pass have new tricks up their sleeves to keep them one of the most interesting bands out there.
Enjoy "Without Saying" below, it's fantastic.
You can purchase the entire bundle of singles from The Pass right here. Find The Pass on Facebook and Twitter.