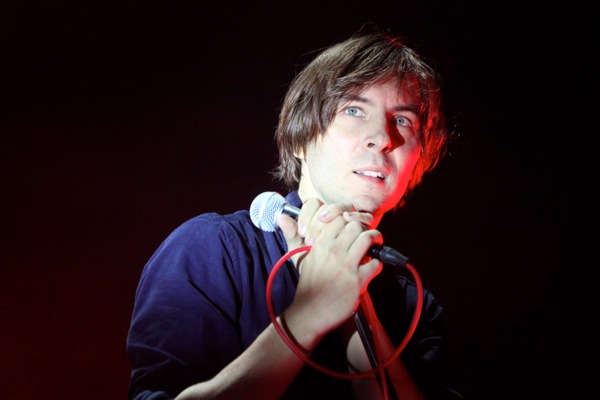 I'm lucky enough to live close enough to New York City where I can catch a great show almost every night of the week. In 2013 I traveled and caught a whole bunch of music festivals and performances across the country, such as in Austin, Chicago, Denver, and Philadelphia. I saw many good shows, from new bands, to old favorites, as well as some true legends along the way. It was a good year.
I saw a lot of shows, and it's tough to narrow them down into a comprehensive list, but I did my best. These were the truly memorable nights out of a very memorable year. This year, with Barclays Center taking over a lot of my favorite acts, there were more arena shows than ever before. But no matter, a good act will transcend an audience in any venue, big or small. I saw my fair share of great shows in smaller venues as well. A good balance between the two is an ideal thing for me anyways.
Later tonight, I will also share all the best photos I took from these shows, as there are too many not to gather and collect.
Without further ado, here were the best shows I attended in 2013:
1. Kanye West @ Madison Square Garden
2. Arctic Monkeys @ Webster Hall
3. The Postal Service's Last Show Ever @ Metro
4. Arcade Fire @ 299 Meserole
5. Queens Of The Stone Age @ Barclays Center
6. Kanye West @ Governors Ball
7. Phoenix @ Barclays Center
8. Sigur Ros @ Madison Square Garden
9. The National @ Lollapalooza
10. The Walkmen @ McCarren Park
11. Nine Inch Nails @ Made In America
12. Vampire Weekend @ Barclays Center
13. Arctic Monkeys @ Ogden Theater
14. MGMT @ Barclys Center
15. Fleetwood Mac @ Madison Square Garden
16.The Zombies @ SXSW
17. Beyonce @ Made In America
18. Cut Copy @ Le Poisson Rogue
19. Portugal. The Man @ Terminal 5
20. Yeah Yeah Yeahs @ Webster Hall
21. Franz Ferdinand @ Hammerstein Ballroom
22. The Flaming Lips | Tame Impala @ Terminal 5
23. Hot Chip @ Lollapalooza
24. Grizzly Bear @ Governors Ball
25. Alabama Shakes @ Capitol Theatre
26. The Cure @ Lollapalooza
27. Thee Oh Sees @ 285 Kent
28. The Thermals @ Ultra Lounge
29. Television @ Rough Trade
30. The Gaslight Anthem @ Irving Plaza