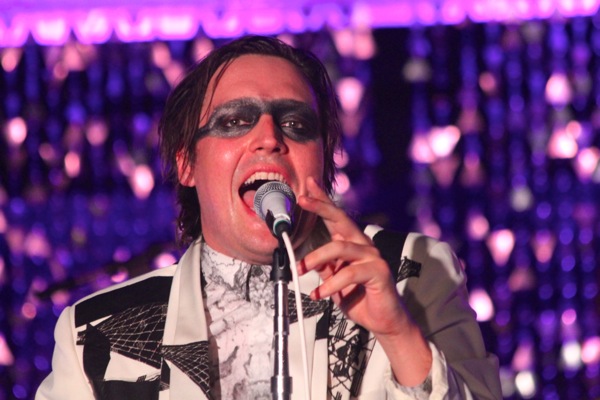 Arguably the hottest show of the year took place last night at a little warehouse in Bushwick that seemed more fit for an episode of Girls than an Arcade Fire show. Just last week rumors spread that the band would be playing two intimate (for them) shows in Brooklyn, under their guise of The Reflektors.
For those lucky enough to obtain tickets, you were required to either dress in formal wear, or wear a costume. Most of the crowd opted for the formal, but there were a fair share of some people in costume, or a mix of both. This made for an interesting crowd, but this sure was one interesting Arcade Fire show.

The show started with James Murphy coming out to introduce "The Reflektors" but only three members came out and they began playing a messy garbled noise that had everyone in the crowd concerned and genuinely confused (myself included). Soon enough to our left, a clattering of drums and sounds began to rise and rise, and soon enough, the curtain on the left wall dropped out and the band appeared out of no where on a stage. It was so sudden and out of the blue that it caused a mad panicked rush to the left, that is something I'll never forget. For those who just happened to be on that side, they were the luckiest people in NYC that night. For those in the original assumed front who waited hours to get that spot, they got punked, hard.
They kicked things off with a rousing performance of first single "Reflektor", reminding me of how unfairly good these guys are live. They performed a wide collection of new songs off of Reflektor, including some of the songs we heard on their SNL special. "Afterlife", "Here Comes The Night Time II" and "It's Never Over (Oh Orpheus)" stood out as immediate highlights. The new songs toyed with dance-punk rock affairs with a real edge to them, as well as the characteristic bombastic choruses that you'd come to expect from them. The only song that didn't sweep me away was "Joan of Arc", which I felt was lacking.
They took some time to even do some covers, as Win would say before playing the older goods such as "Sprawl II (Mountains Beyond Mountains)" and the always thunderous "Neighborhood #3 (Power Out)." The songs from "The Reflektors" are good, but the pure energy and atmosphere that the band creates from "Power Out" is something that you have to experience to truly understand. It was quite an unreal moment.
The band sounded great, the new songs sounded great, and the atmosphere was unique and very much theirs. But, I have to say, although I was blown away by their performance, I left somewhat disjointed and disappointed by how brief their set was. It was only 10-songs, all new, minus "Sprawl II" and "Power Out." I won't get into their song choices, because that's not my job. But with the magnitude of this show, it felt all too brief and quick. We hung around expecting an encore, but 10 minutes later Win came out to tell us that wasn't happening, but that they would be out dancing and DJing with us all night. A few boos followed, and you could tell there was a sense of "that was it?" in the air. I understand why he did it, but it just didn't seem to go over too well.
It's good to have Arcade Fire back, as they are truly a one of a kind talent that put on a once in a lifetime show in a rather intimate & unique venue. I just wish the set was a little longer as there are so many classics that we would have loved to hear. But I respect them for doing their own thing. It just makes me even more anxious to get to listen to the recorded versions of the Reflektor tracks and to see them play a full show soon enough.
Check out a collection of photos from the show below. As well as this instagram video I captured of Win literally singing to me: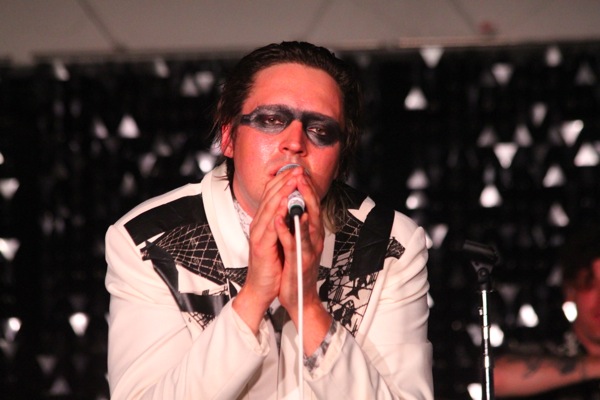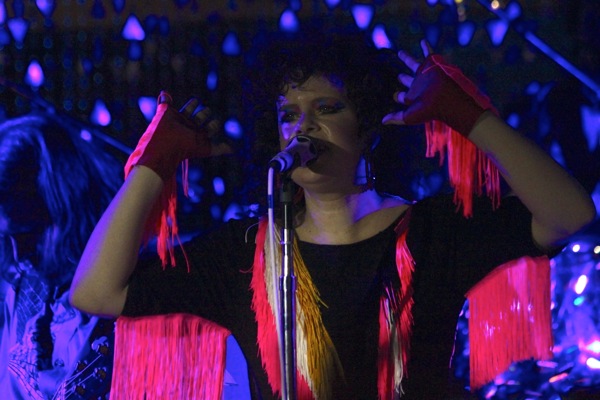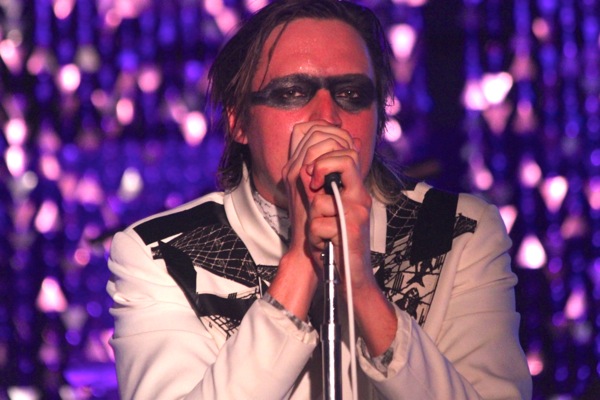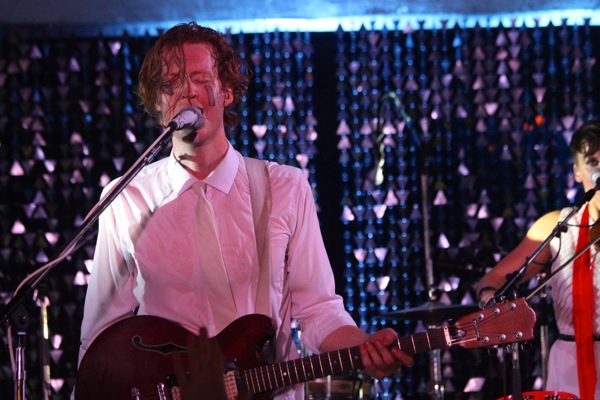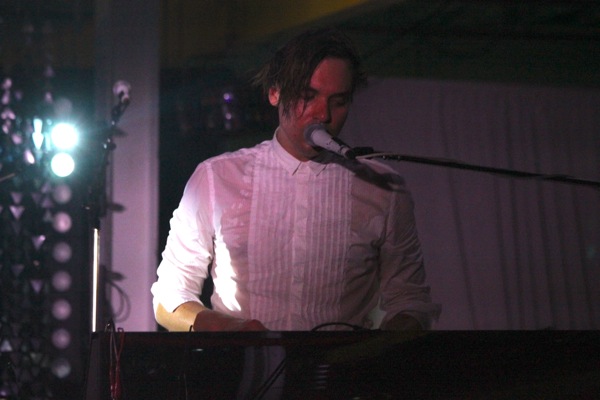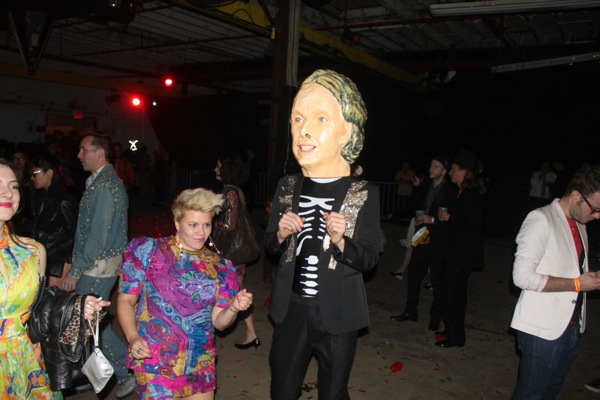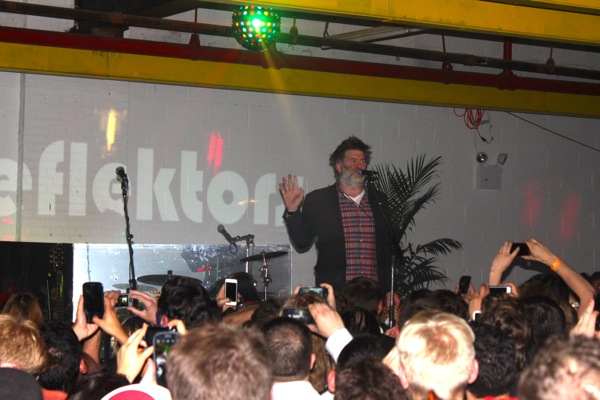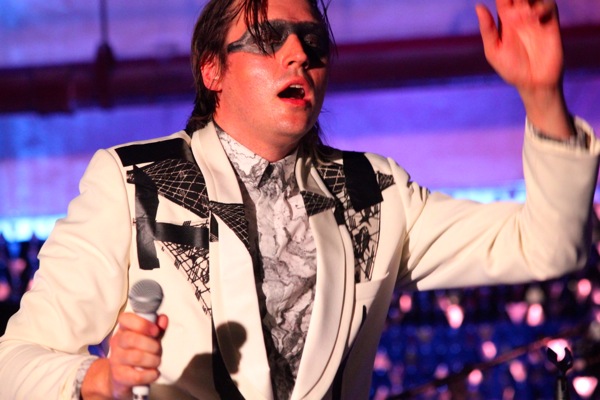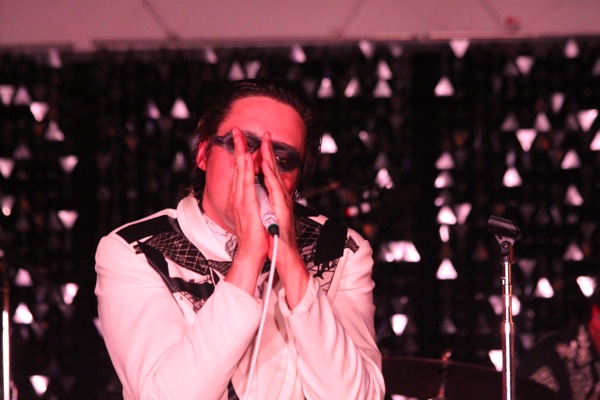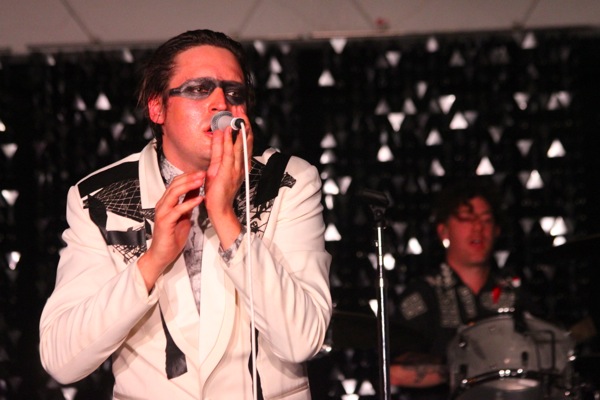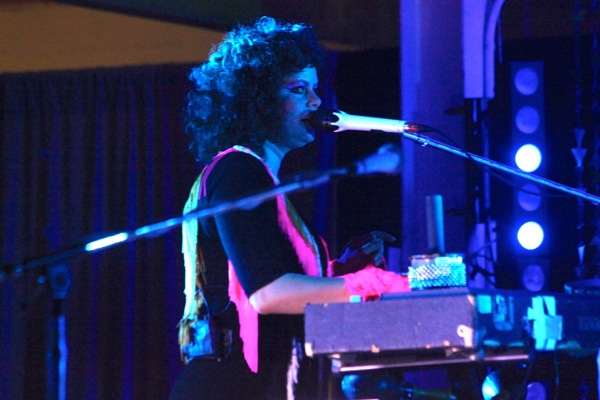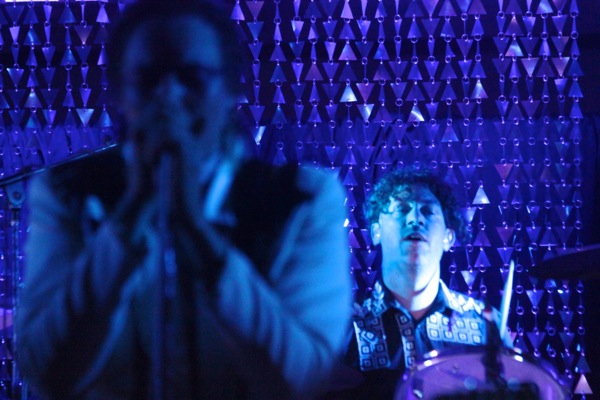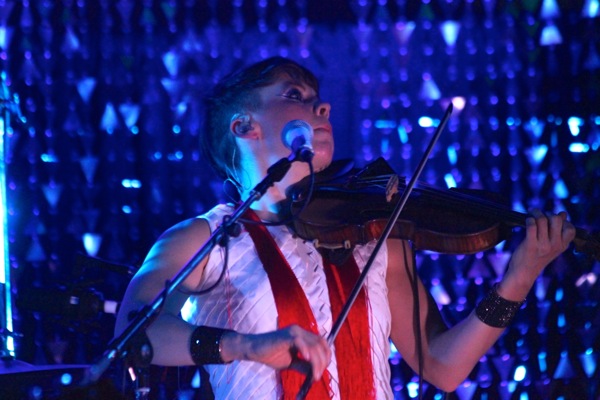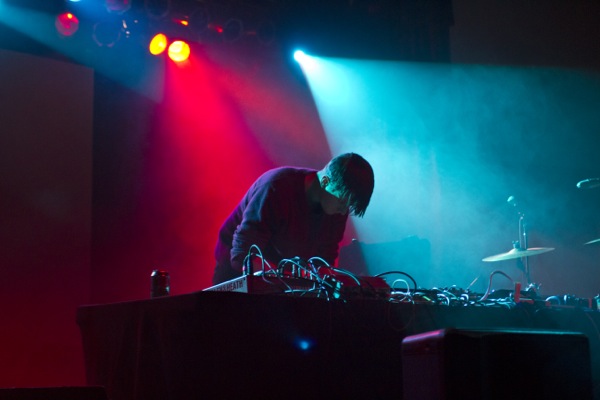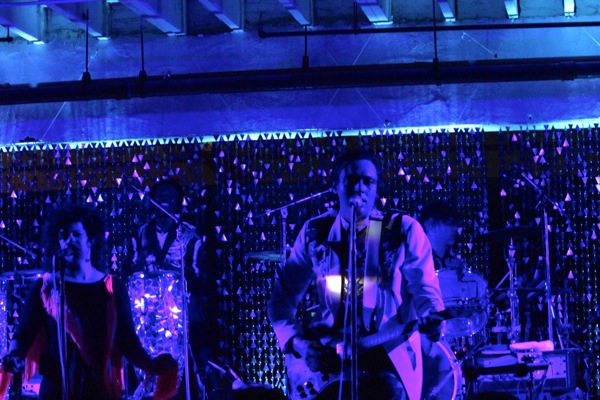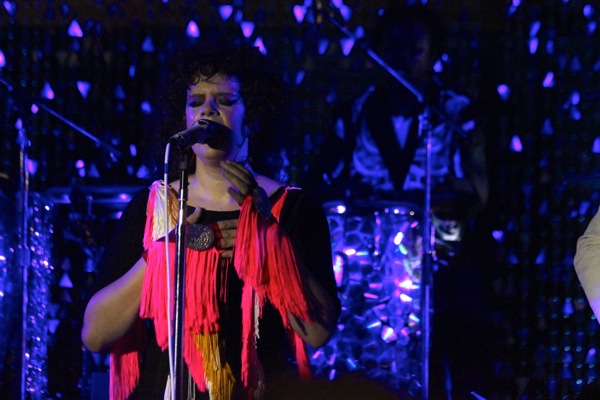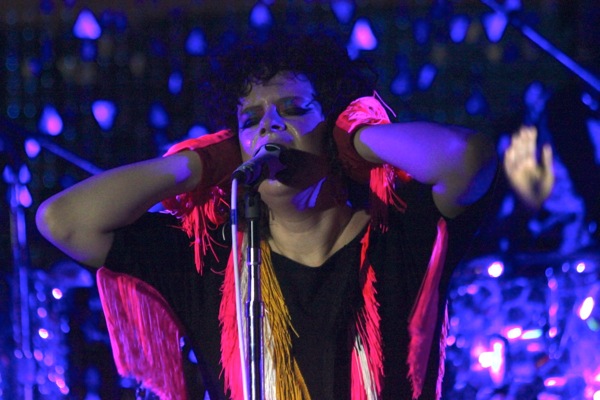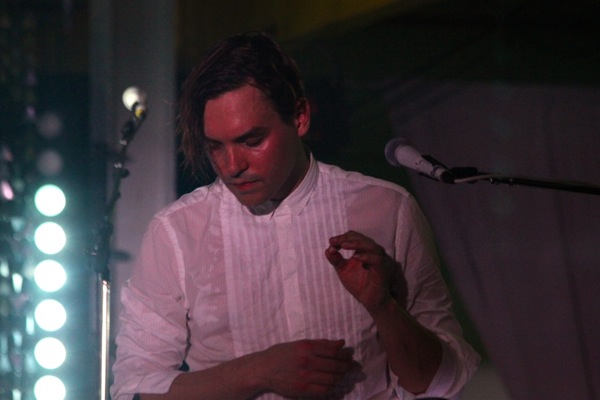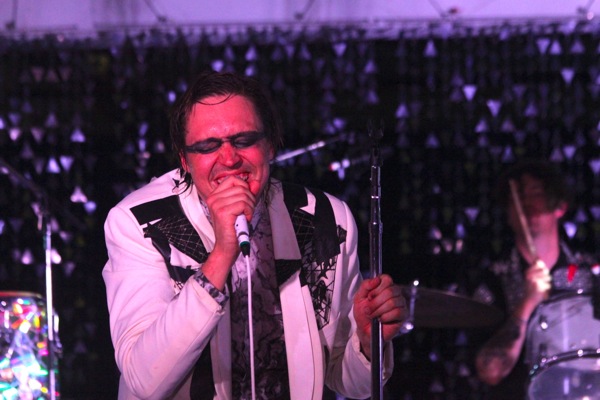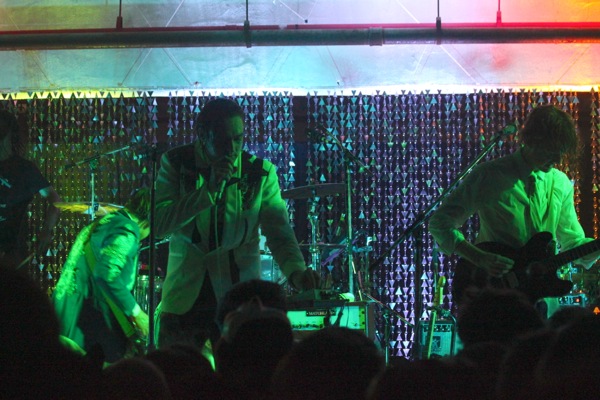 Setlist:
1. Reflektor
2. Flashbulb Eyes
3. We Exist
4. Normal Person
5. Joan of Arc
6. It's Never Over (Oh Orpheus)
7. Sprawl II (Mountains Beyond Mountains)
8. Afterlife
9. Neighborhood #3 (Power Out)
10. Here Comes The Night Time
---
Join the conversation