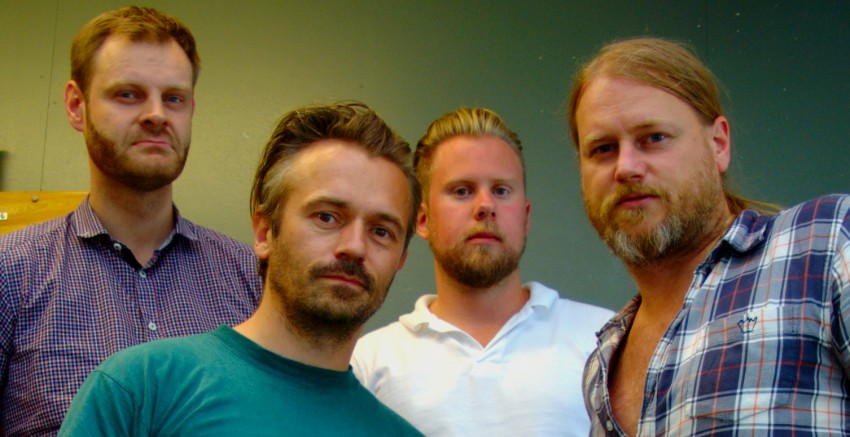 The Glade are 4-piece folk-rock band from Sweeden. The band includes Jonas Carping on lead vocals. If that name sounds familiar, that's because we featured his solo work here not too long ago. The same elements that worked so well for Carping as a solo artist are brought to fruition in a different way with his band, rounded out by Tobias Gustavsson on bass, Nils Janlöv on guitar, and Martin Karlsson on the drums.
There are heavy folk influences, along with Swedish singer-songwriter elements, that are bound together by the whole of the band, who give the songs a bit of a rock and roll kick in the ass.
Take for instance "On Our Own", the first single off their recently released 4-song singles collection. It's a brutally raw and honest folk song that's plays with blowing up into a bigger rock song, but never quite leaves it's more grounded route. Or "Already Gone" a instant and moving song that touches upon elements of rootsy Americana folk. The raspy vocals of Carping become distinctive, a rich growl that's fairly reminiscent of Matt Berninger (The National), if he had a Swedish accent.
You can download "Dance For Love" for free, or if you pay your own price, all proceeds will go directly to the charity Unicef. 2014 will bring out their debut album What Turns On The Lights, which will come out on February 17. We're excited to see what a full length records from these guys sounds like.
Take a listen to all four singles from the collection below.
Find The Glades on
facebook
,
bandcamp
, and
twitter
.