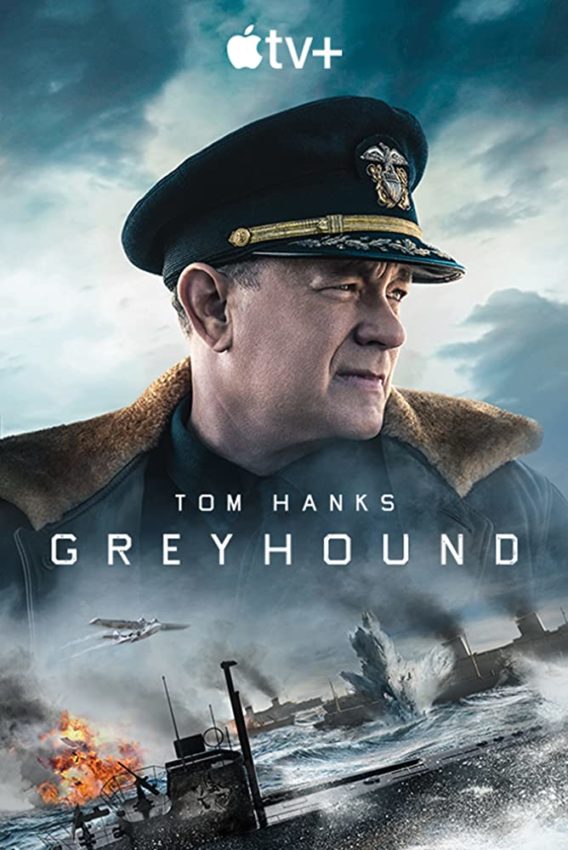 Greyhound | Aaron Schneider | July 10, 2020
In Greyhound, Tom Hanks (Toy Story 4) stars as WWII Captain Ernest Krause, a first-time captain leading a convoy of Allied ships who are transporting thousands of soldiers across the dangerous waters of the "Black Pit" straight to the front lines of the battle.

The mission poses threats such as heavily armed German U-boats and the fact that they have no air cover protection for 5 days as they set sail through this region. It's a tough mission for even the most seasoned veterans, but even more so for a first-time captain who is leading men nearly half his age, some of whom have served longer than he has.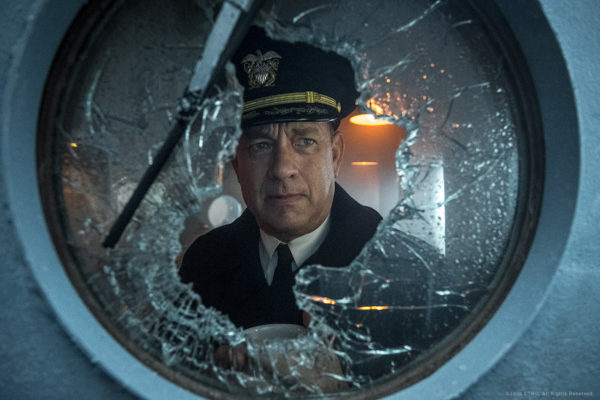 Greyhound is written by Hanks, who adapts from C.S. Forester's fictional novel The Good Shepherd. Aaron Schneider returns to the director's chair for his first film since 2009's Get Low. While the film clocks in at nearly 90 minutes of well-staged action, Greyhound fails to ever become more than just another war movie out at sea.
The meat and potatoes of the film are watching Krause and his young crew deal with the threat of the Germany enemy that is floating beneath their ship. But Hanks' screenplay never becomes anything more than the characters barking orders at one another and seeing the action unfold. Sure, it does provide for some tense moments and you're naturally inclined to root and hope for the best for our Allied heroes.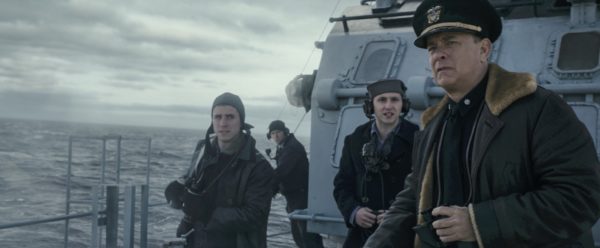 There's zero character development to be found here, minus an early scene where you meet Krause's love interest Evelyn (Elisabeth Shue), whose appearance serves as the obvious motivating factor for him to stay alive so he can return to her. Aside from that and the rejected efforts of a well-intentioned chef George Cleveland (Rob Morgan; Mudbound & Last Black Man in San Francisco), there aren't any developed character arcs or beats to return to. Instead, you're just treated to non-stop scenes on the battlefield out at sea.
If you're an action junkie and that's what you're looking for, there are probably worse ways to spend 90 minutes of your day stuck in quarantine. But if you want a deep and rich character study about the effects of fighting a war at sea and the relationships built with those you're fighting alongside, you need to look elsewhere. There are hints at a tight partnership shared between Krause and his second-in-command, Charlie Cole (Stephen Graham; Hellboy), but it never rises above the surface.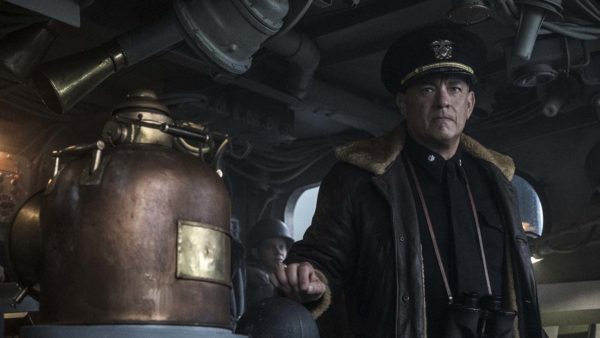 Performance-wise, Hanks is as sturdy as a reliable warship. It's not in the echelon of classic Hanks performances but he gets the job done, if not almost a bit too subtly at times. Outside of the previously mentioned Graham and Morgan, there weren't enough opportunities for the rest of the cast to shine, completely wasting the talents of actors like Shue.
Although there are casualties of war and lives lost, you never feel a real threat or enough tension to make this the gripping watch that you'd expect, and it lacks any emotional heft to do the heavy lifting. Instead, Greyhound just feels like it's going through the motions, without much new to offer or say.
Rating: 5.4/10
Greyhound is now streaming on Apple TV+.
---
Join the conversation