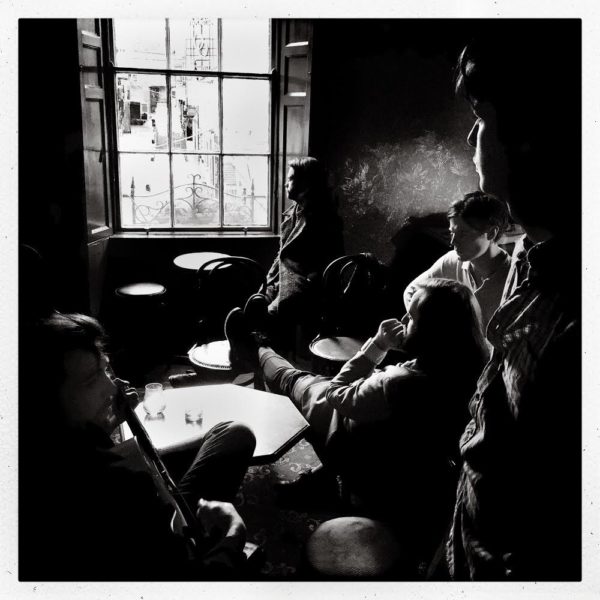 Dublin rockers Fontaines D.C. will release their debut album Dogrel on April 12th via Partisan Records. Based on the amount of amazing singles that they've released over the past couples of years and ahead of the album's release, it's easy to say that it's one of my most anticipated albums of the entire year.
Today they hit back with "Roy's Tune," a subtle centerpiece from the able that is one of their most gentle and contemplative songs to date.
"Roy's Tune" was written primarily by guitarist Conor Curley who provides this background about the song's origin:

It's sung to Ireland – from a mindset of frustration, depression, and a loss of innocence.

I used to work in the service industry, at a small burrito place in Dublin, and I'd walk home at night because I couldn't afford public transportation. Grian [Chattan, lead singer] and I didn't have any money, so we were sharing a double-size bed in the same converted office block. One night on my way home I was walking by The George, which is the biggest gay nightclub in Dublin, and a guy was getting kicked out by the bouncers. He kept yelling at them, "I'm gonna kill you stone dead!" and that turn of phrase stuck out to me.

A couple years back the EU awarded Ireland €14 billion in back taxes from Apple, but the government here refuses to do anything with the money out of fear Apple will move their headquarters. They care more about a giant corporation than the people of our country, and all we can do is sit there and take it.

We wanted this to be a moment of reflection on the album. We included this song with the purpose of showing our intent as a band and as Songwriters. We intend to explore whatever emotions or ideas we see, not just make 'another post-punk album'.
You can find the music video for the song posted below, which was directed by Liam Papdachi and stars actor Dafhyd Flyn. The band will play two sold out shows at Union Pool on Thursday and Friday.


---
Join the conversation