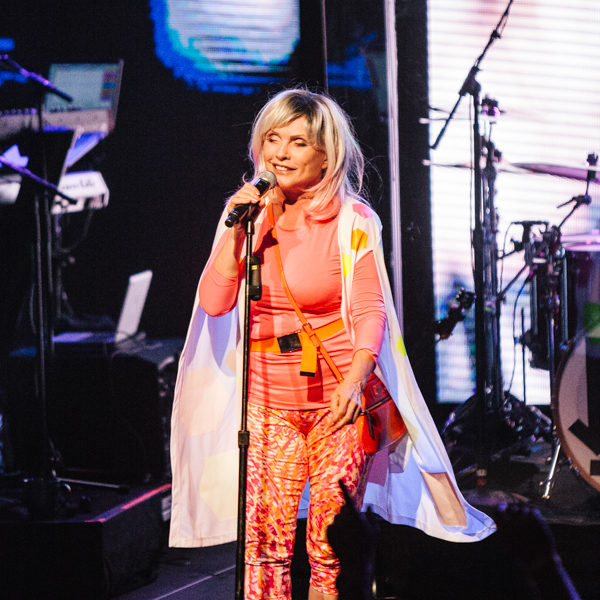 All photos by Anthony Bauer
When the final House of Vans schedule dropped, there was a looming "TBD" attached to the date July 20th and absolutely nobody knew who on earth could be playing that night. Knowing that this is the final season for Brooklyn's House of Vans, we had an inkling that it would be someone special as they seem to be going out with a bang. Well, the cat jumped out of the bag on July 10th when it was announced that the one an only Blondie would be headlining and bringing along Liz Phair and Sasami for an absolutely incredible night of music from start to finish.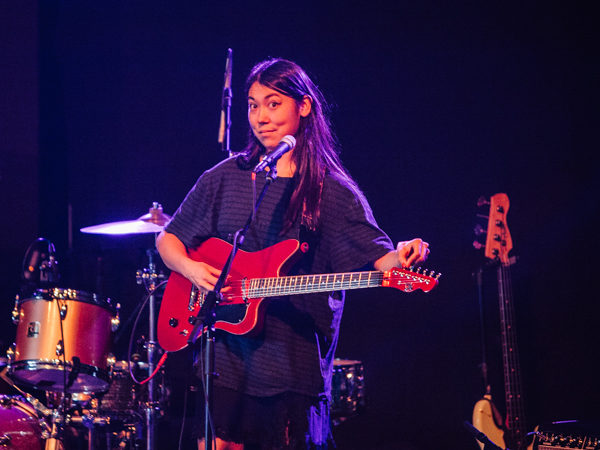 Kicking things off for the night was Sasami, who we last saw opening things up for King Tuff at Music Hall of Williamsburg this past May. Besides being a touring member of King Tuff's stellar band, Sasami has been playing a handful of solo gigs recently and while her set was very similar to what we saw at Music Hall, one difference was a surprise she had up her sleeve. Joining her on stage was her brother, who helped fill out some of her songs by providing another guitar as well as some keyboard.It was the perfect way to kick things off and we can't wait to see how her live set progresses by adding more elements in as the year goes on.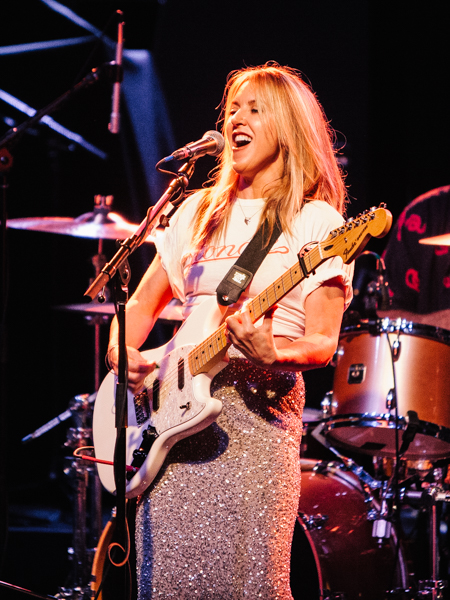 Next up was Liz Phair who I was very excited to see. One of the marquee shows of this past years Northside Festival in Brooklyn was Phair's show at National Sawdust which was practically impossible to get into so when we saw her name pop up on the bill, we were beyond ecstatic.  Just as I was excited to finally see her live, you could tell she was just as excited to be playing alongside Blondie, even tweeting out, "Debating whether or not it's uncool to wear a Blondie t-shirt while opening for Blondie.." before the show. When she hit the stage, she was decked out in said Blondie t-shirt and some kick-ass sparkly Vans, which only confirmed her excitement. That excitement and energy was felt in her scorching 10 song set that was filled with everything you'd want to hear (and more). Of course, she ended the night on a high note with "Why Can't I?" which had everyone in the venue singing along to every word.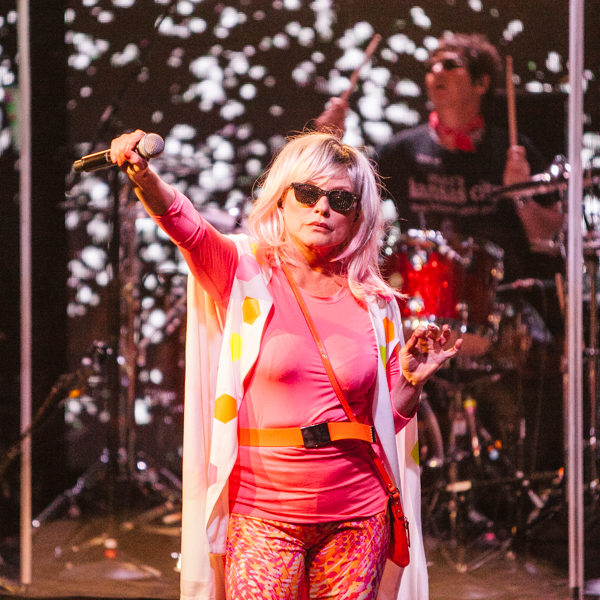 After Phair's opening set, the time had finally come for Debbie Harry and company to take the stage. It's been some time since we last saw them live, just about three years back when they opened up for Morrissey at MSG in 2015. But the band has been very busy since then, touring behind their latest album Pollinator, which was released last May (via BMG) and ended up on many best-of lists at the end of the year last year. The band is continuing that trend of being busy by hitting the road yet again this summer for a string of festival dates so the fact we got to see a one-off show at a venue that's on the smaller side made the night that much more special.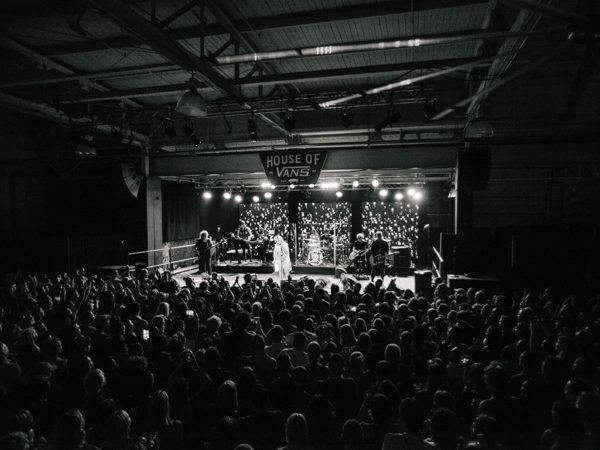 One thing for sure was that the band was not messing around as soon as they hit the stage. They started their fantastic 12-song set with "One Way or Another" to which everyone sang along "I'm gonna getcha, getcha, getcha!" (okay, well… maybe that was just me).  The band dabbled with a stellar setlist mixing in both new songs and old favorites masterfully. For me, the highlight of the night was hearing one of my favorite songs, "Rapture" and as if that wasn't enough they even threw in some true NY flair by adding a snippet of "(You Gotta) Fight for Your Right (To Party!)" by the Beastie Boys.  It was completely unexpected, to say the least but worked so, so well and it was even more proof to just how much fun they were having up on stage.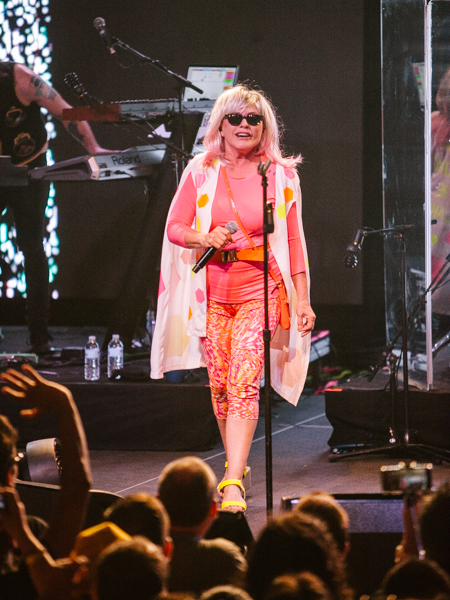 Speaking of fun, getting to see Harry have so much fun up on stage was such a delight. She is the epitome of a lead singer/frontwoman in that she had the crowd engaged from the start of their set to the last note of their two-song encore. At one point towards the end of the regular set, she even snuck in a "Damn Daniel" joke between songs which lead to some laughs which was a very fitting joke for being in the House of Vans after all (if you know, you know. *RIP VINE*). That infectious energy was beaming directly into the crowd the entire night and even got some people crowd surfing which is always epic to see at House of Vans.  It's great to see the band still delivering the goods live and if you're wondering when they'll be rolling through a town near you, you can check out their upcoming schedule here.
Find the full gallery featuring photos off Sasami, Liz Phair (and setlist) and Blondie (and setlist) below.
Sasami: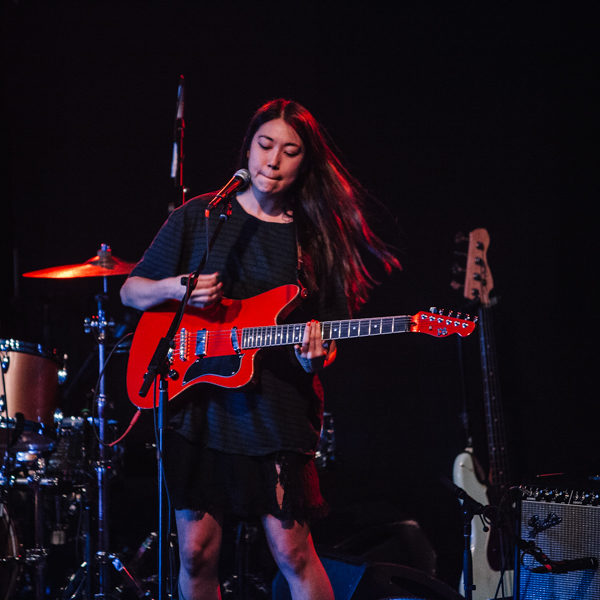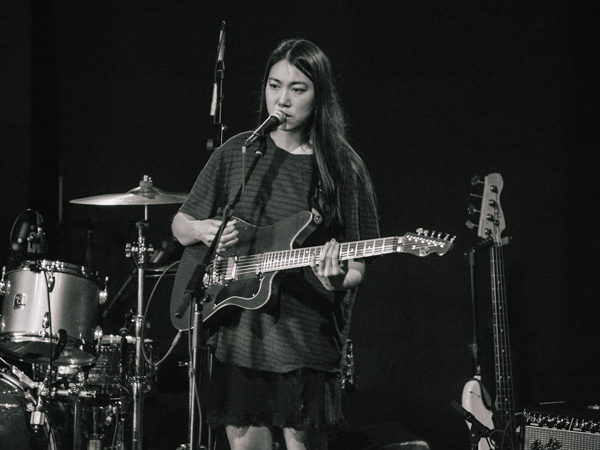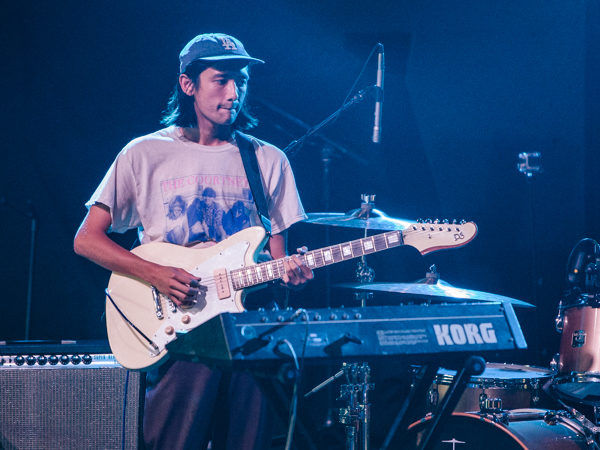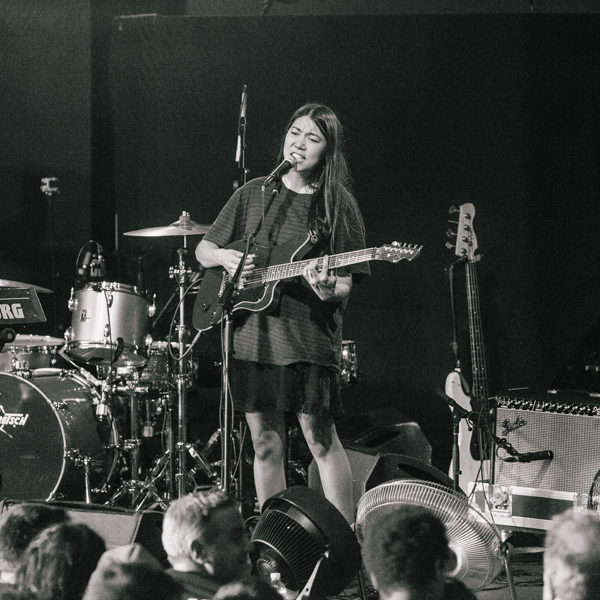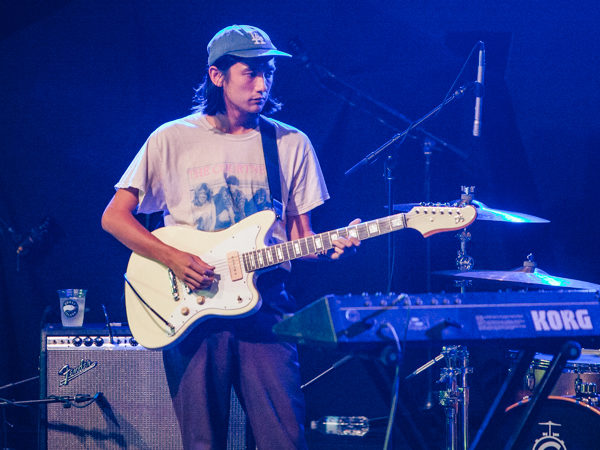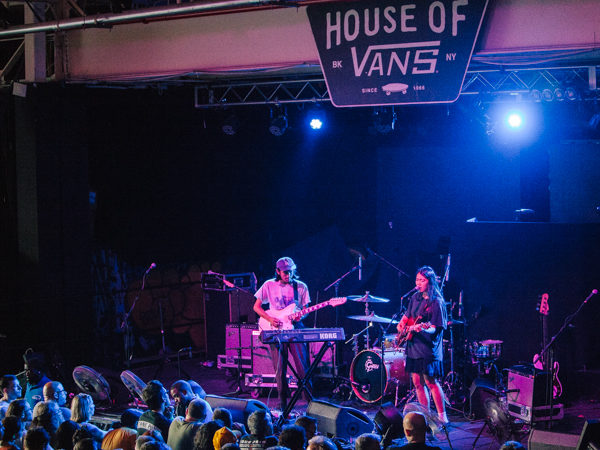 Liz Phair: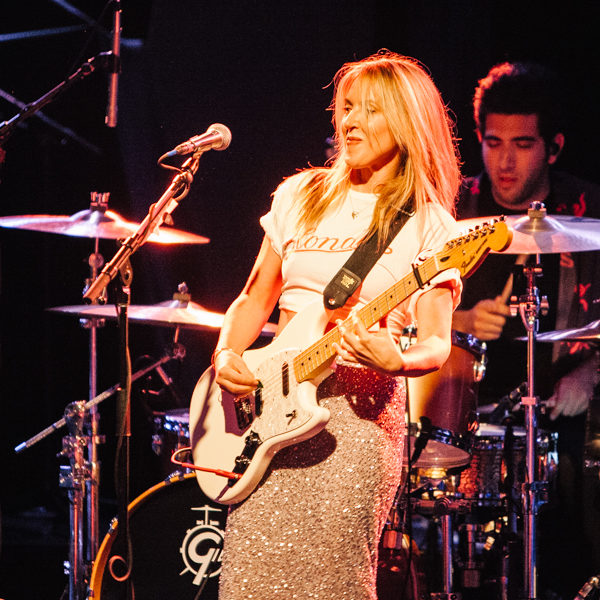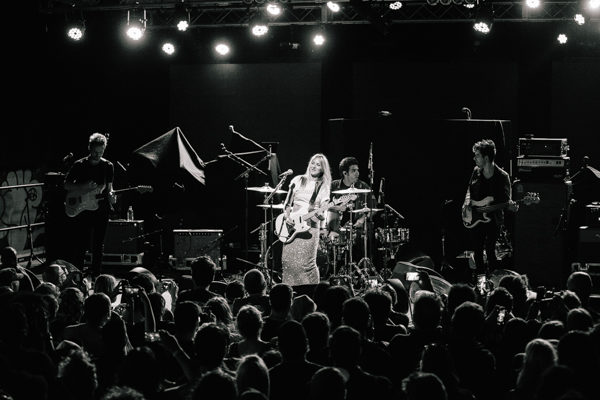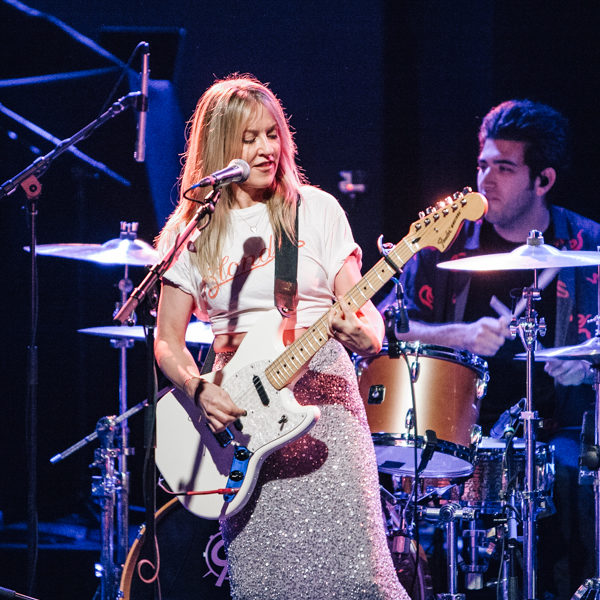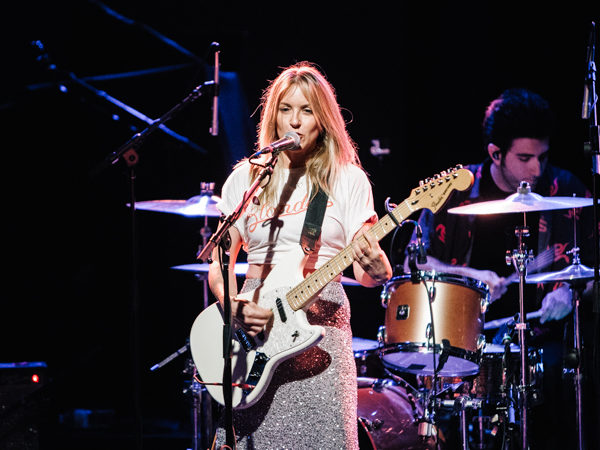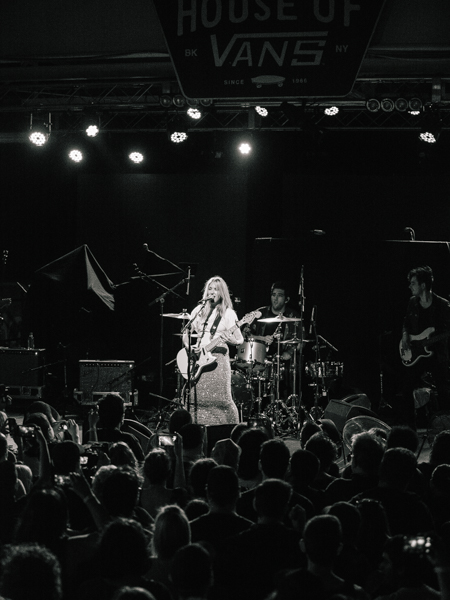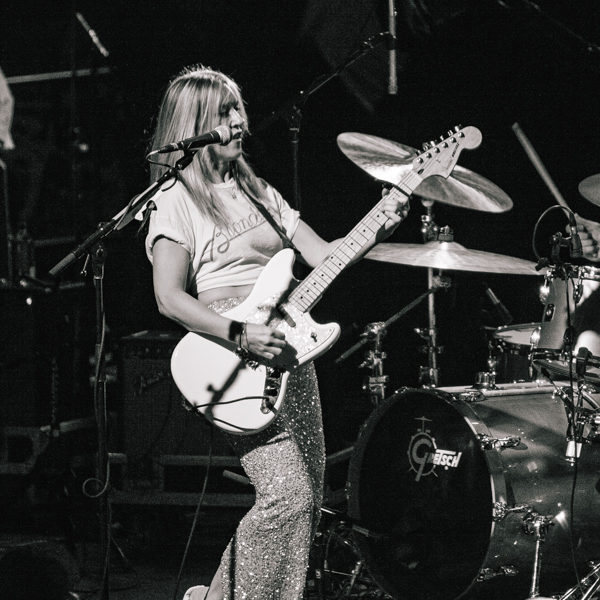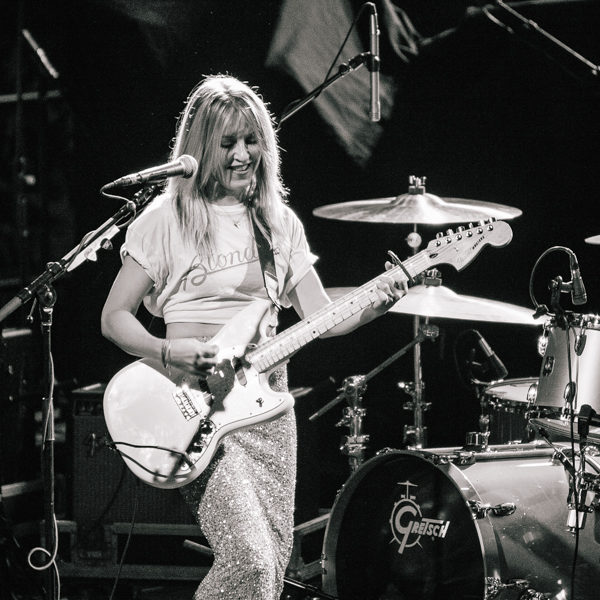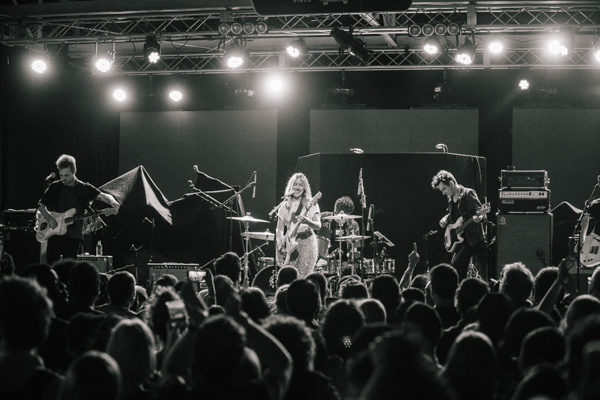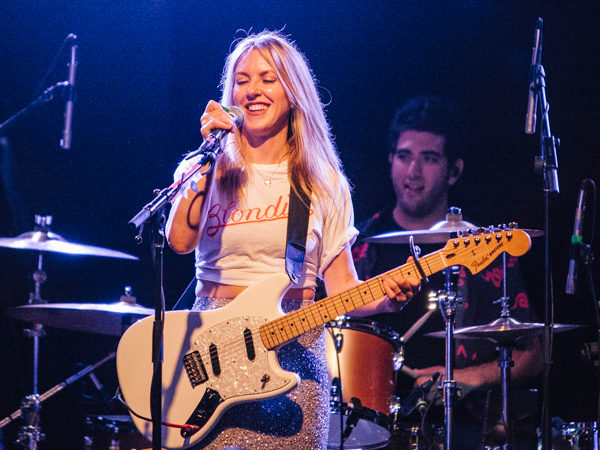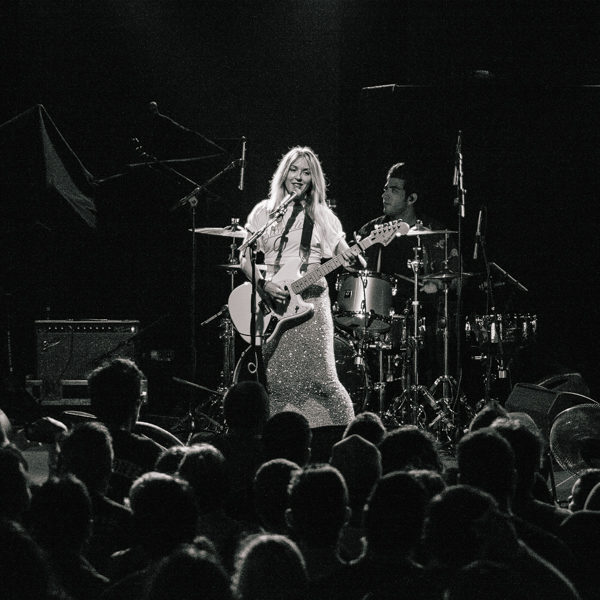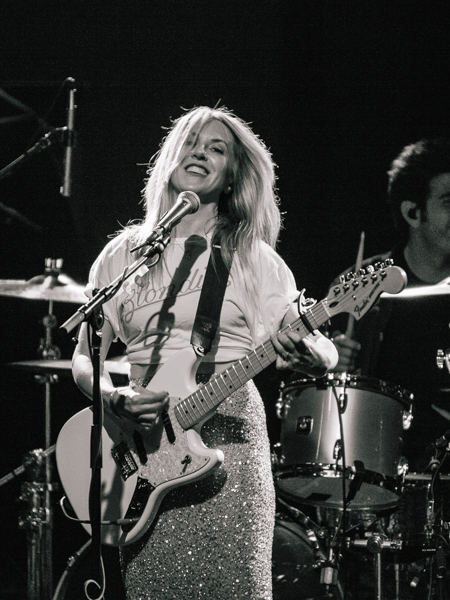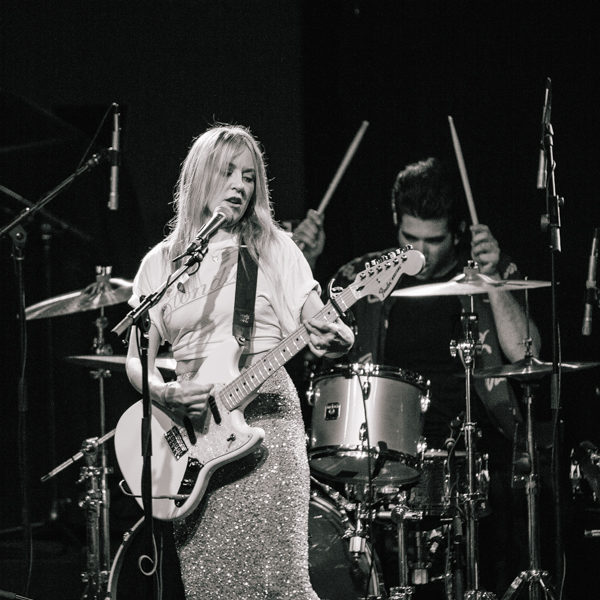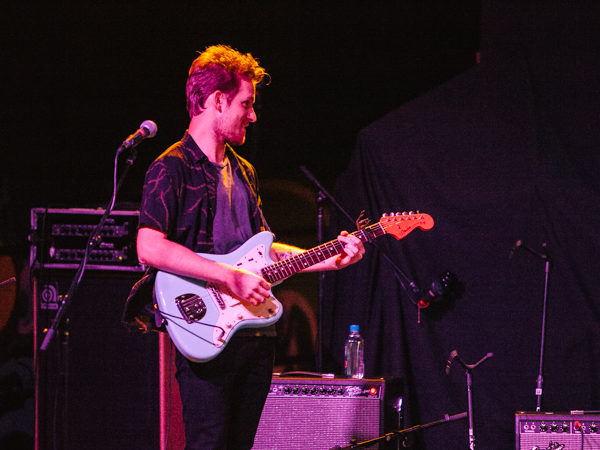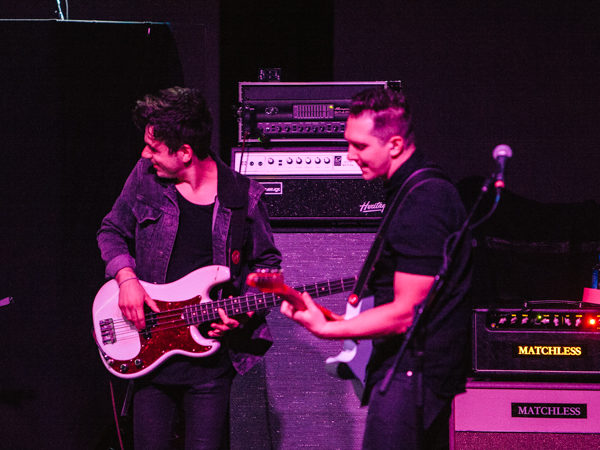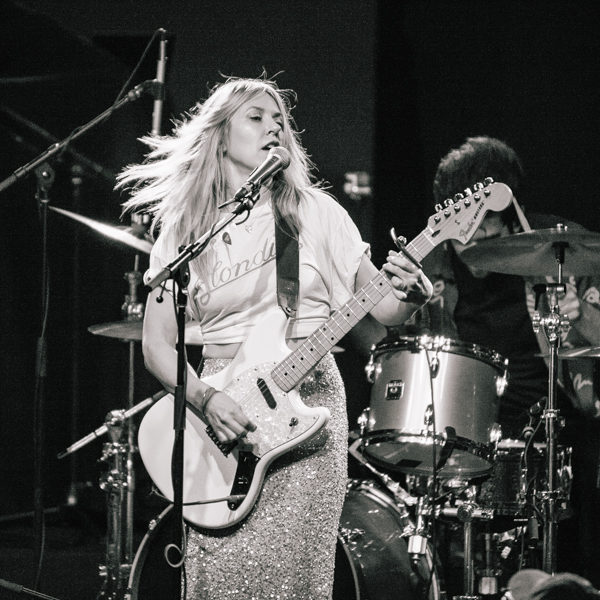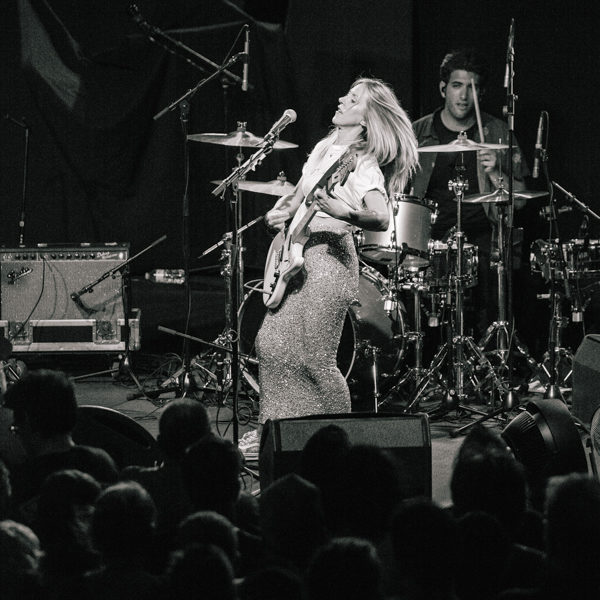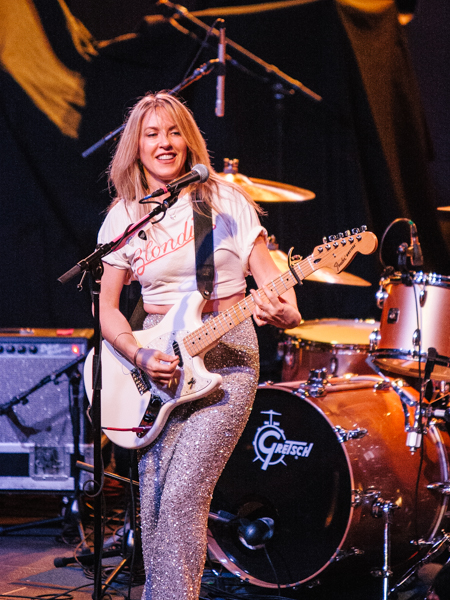 Liz Phair setlist:
1. 6'1″
2. Fuck and Run
3. Divorce Song
4. Polyester Bride
5. Stratford-on-Guy
6. Never Said
7. Supernova
8. Johnny Feelgood
9. Extraordinary
10. Why Can't I?
Blondie: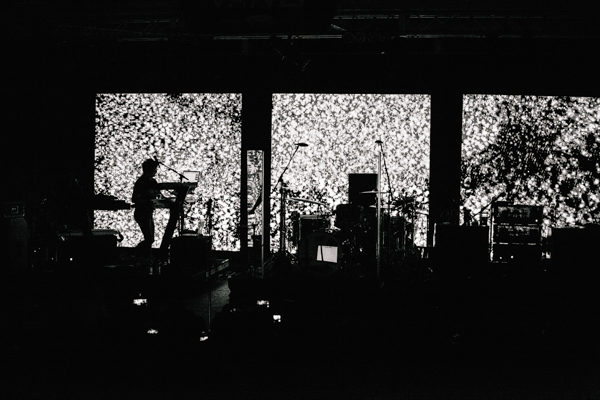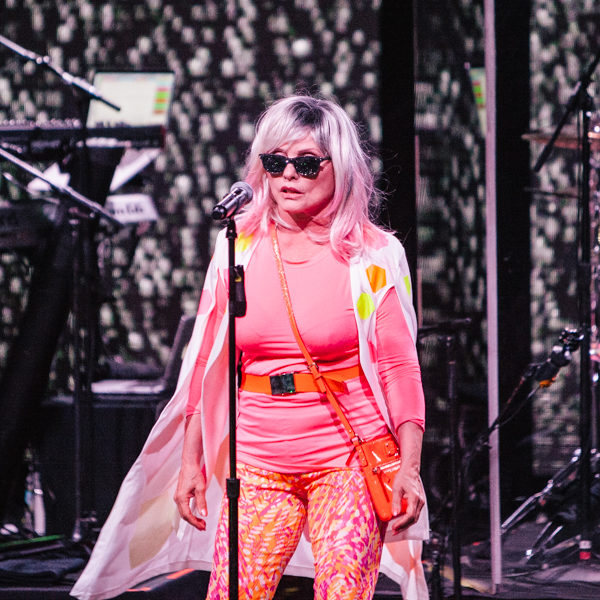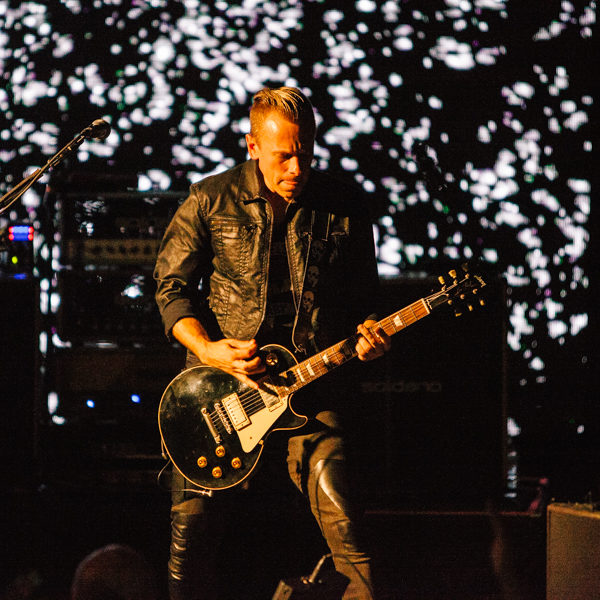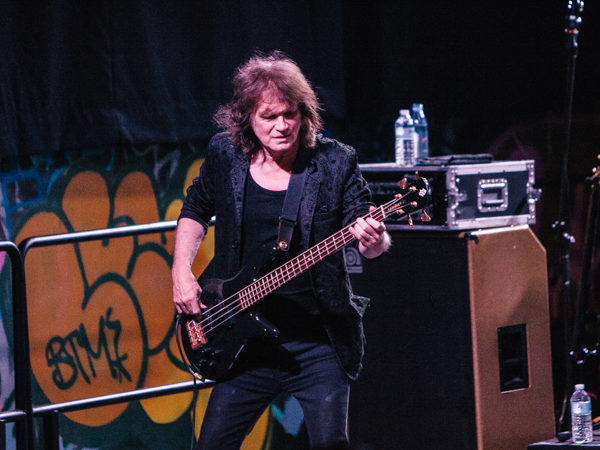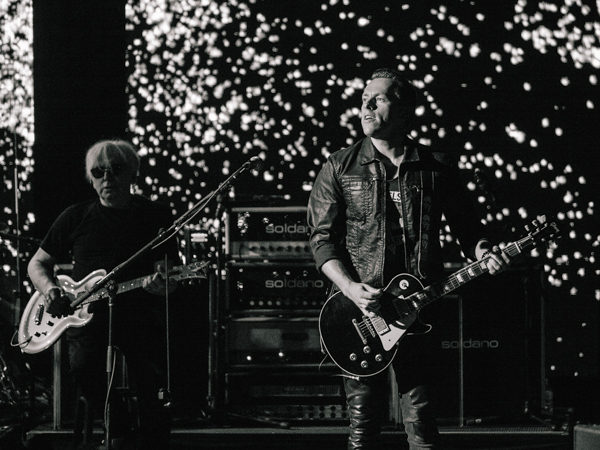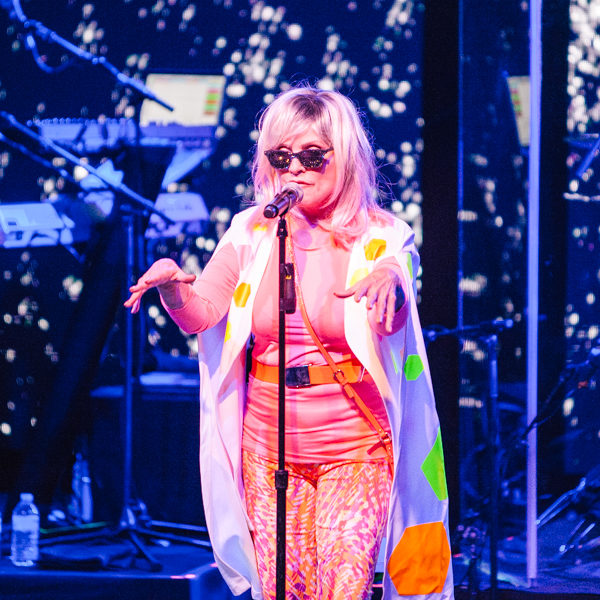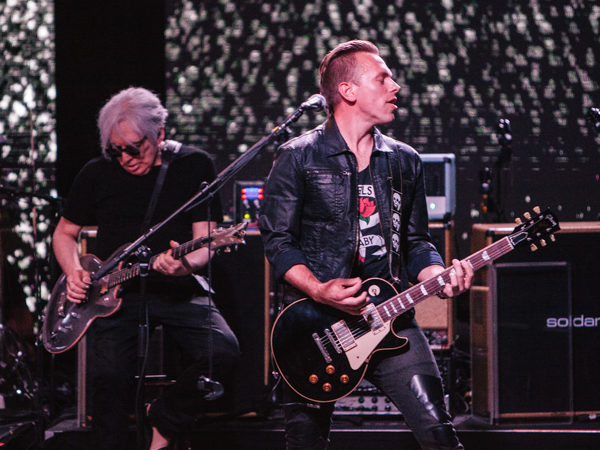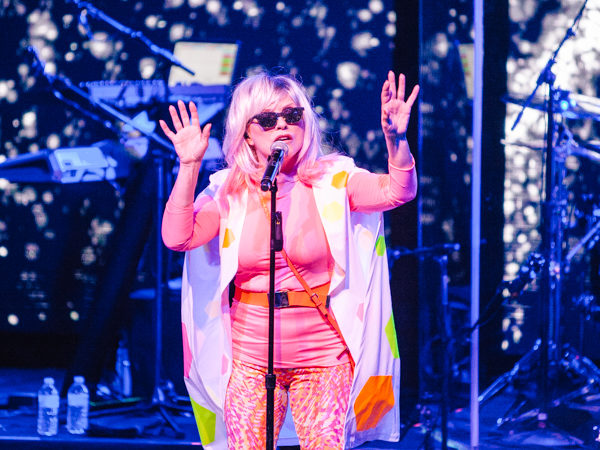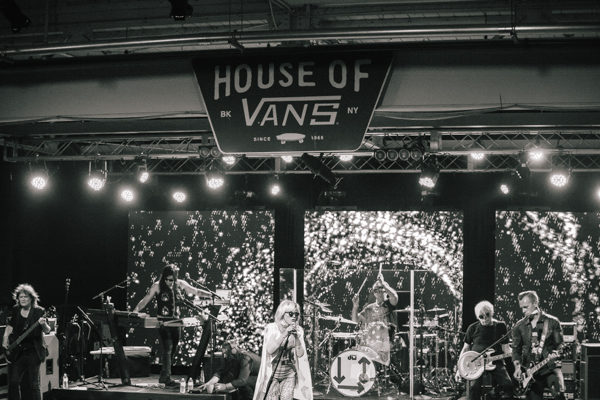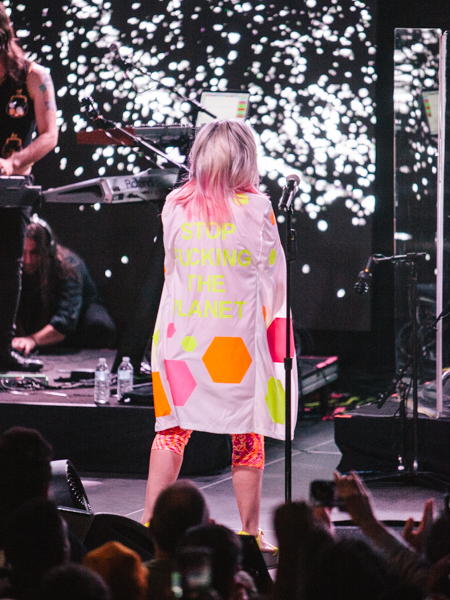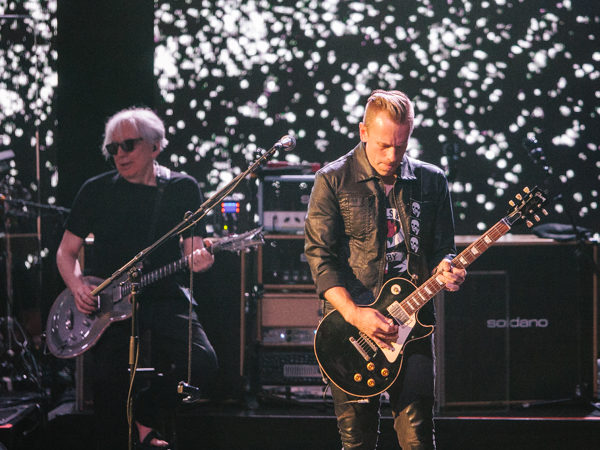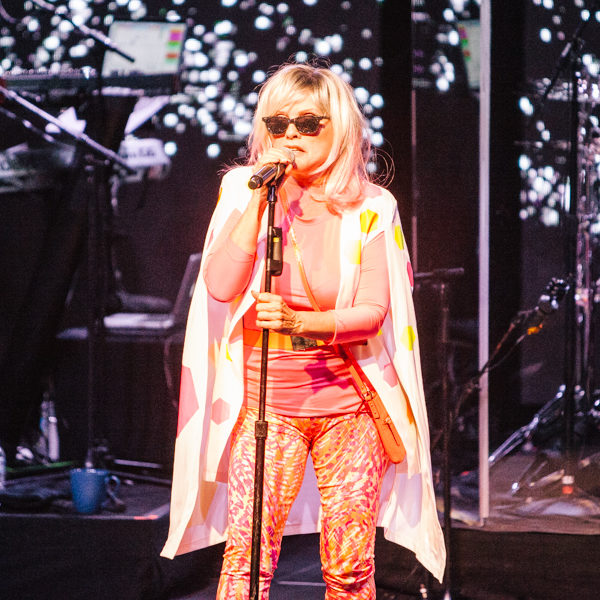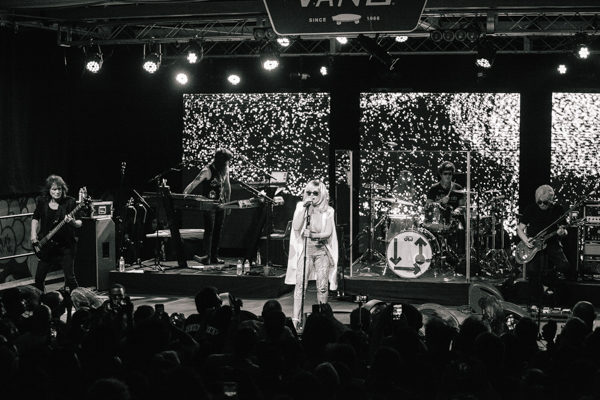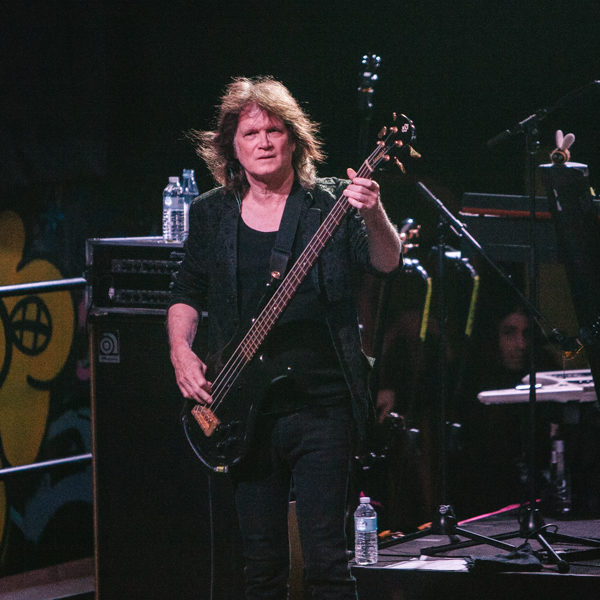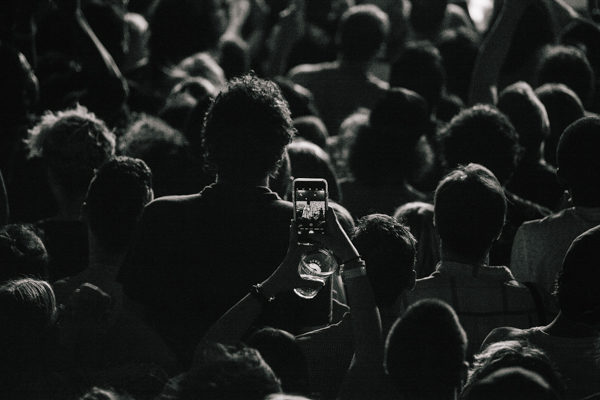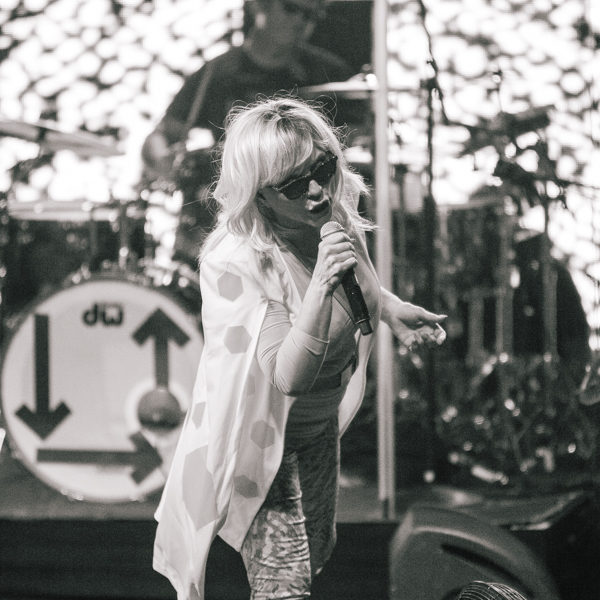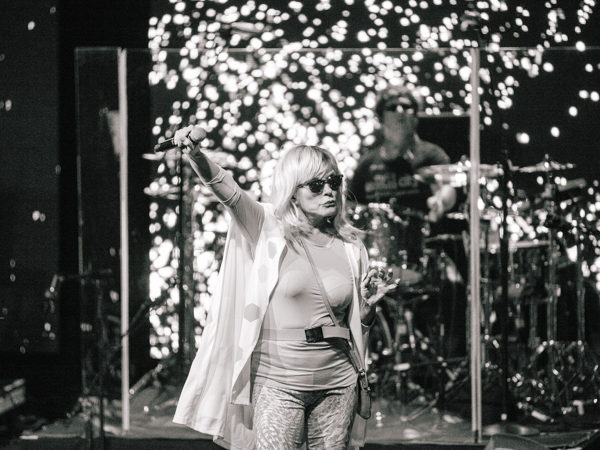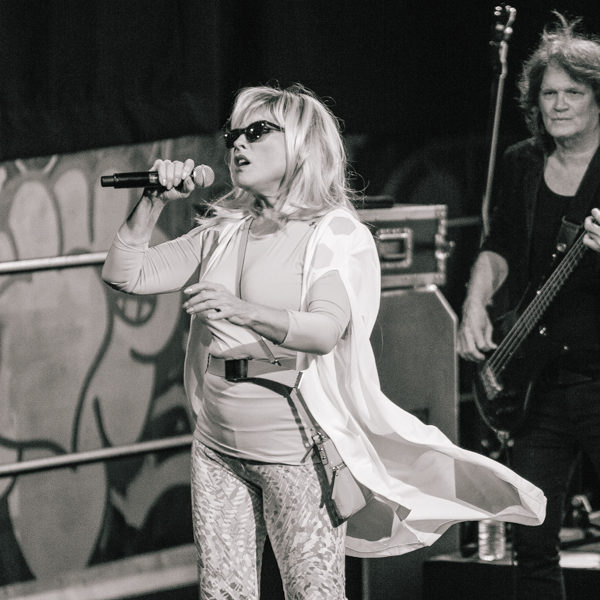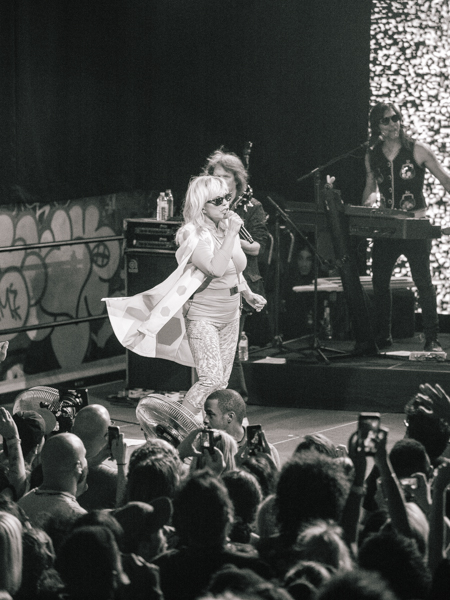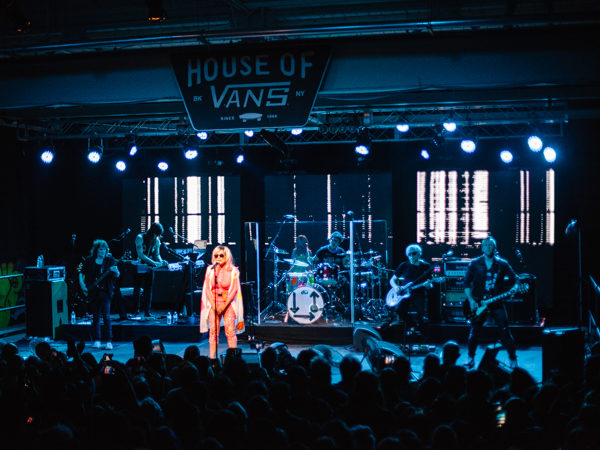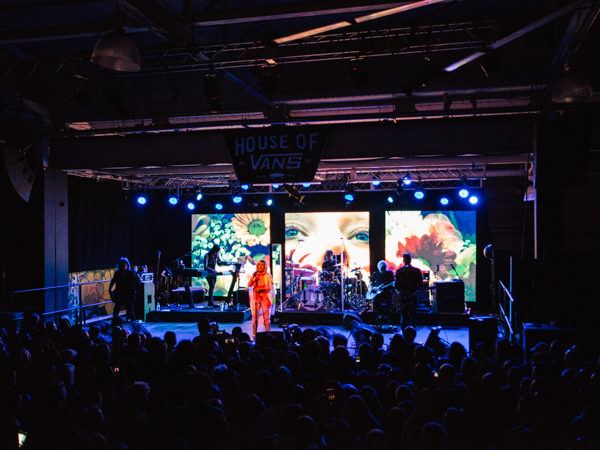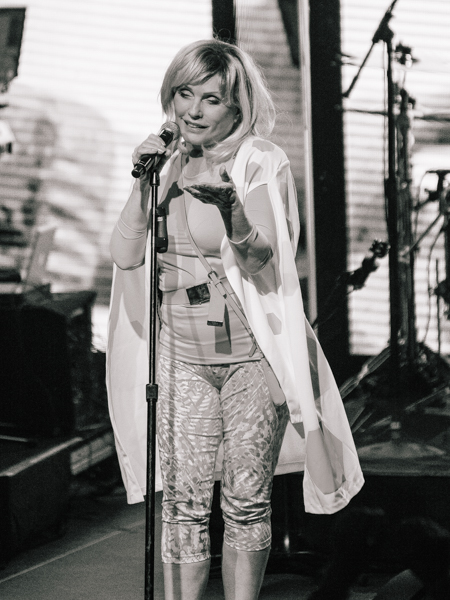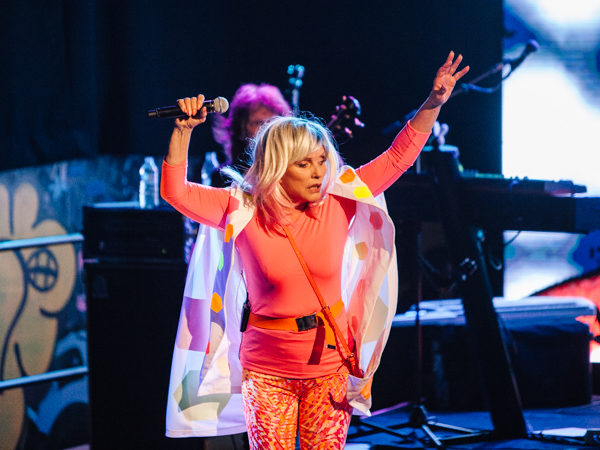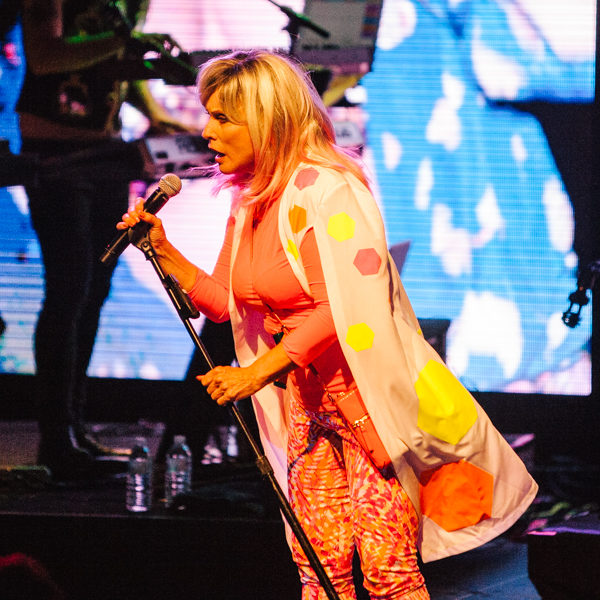 Blondie setlist:
1. One Way or Another
2. Hanging on the Telephone (The Nerves cover)
3. Fun
4. Call Me
5. Gravity
6. Rapture
7. The Tide Is High (The Paragons cover)
8. Long Time
9. Atomic
10. Heart of Glass
Encore:
11. From Russia With Love (Matt Monro cover)
12. Dreaming