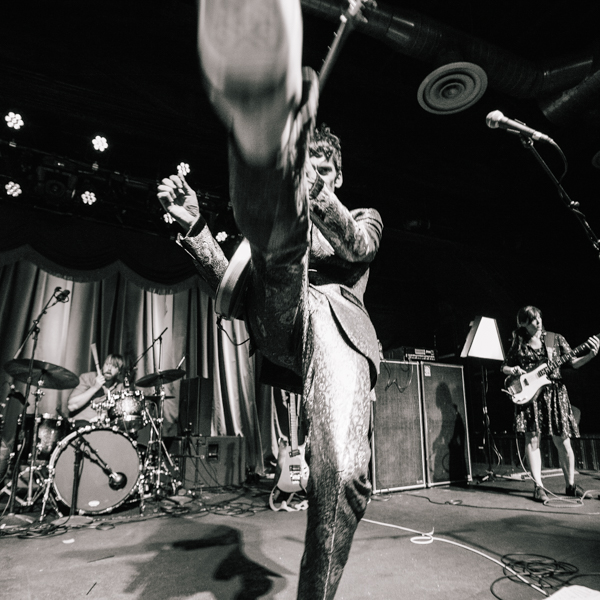 All photos by Anthony Bauer
Delicate Steve has been everywhere this year and we aren't complaining one bit. We caught his solo show earlier in the year around the time his wonderful new album This Is Steve was released via Anti Records and were ecstatic when we found he he was coming back for another headlining gig at Brooklyn Bowl on July 6.
This year alone we have seen him at his solo gig back in February, sitting in with The Growlers at T5, and most recently, with Yeasayer at Prospect Park – and we have a feeling it won't be the last. This show at Brooklyn Bowl though felt like one big party with good vibes at an all time high. From both of the openers to Steve, most of the members in every band that played were all from Brooklyn which made this show an absolute blast.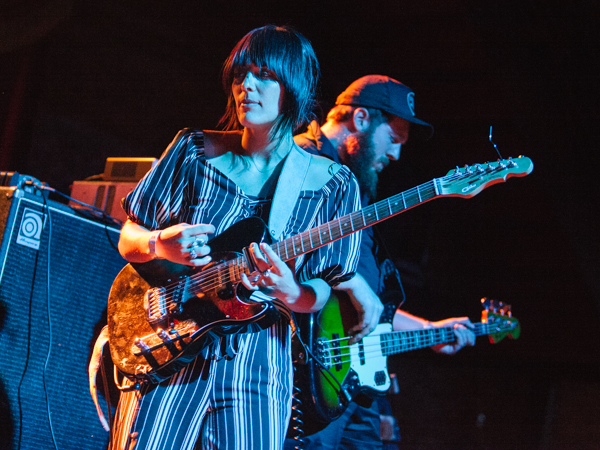 Kicking off the night was Breanna Barbara. This was the first time we've caught her live and right from the first song we were hooked. Barbara played songs off of her album Mirage Dreams, which was released last year via Modern Sky Records, and really flew under the radar. It's a great album with a lot of wonderful moments, and getting to her these songs live was a treat. Her set was garage rock infused with the blues, a performance that was the perfect way to kick off the night. We're excited to see her again soon and to see whats next.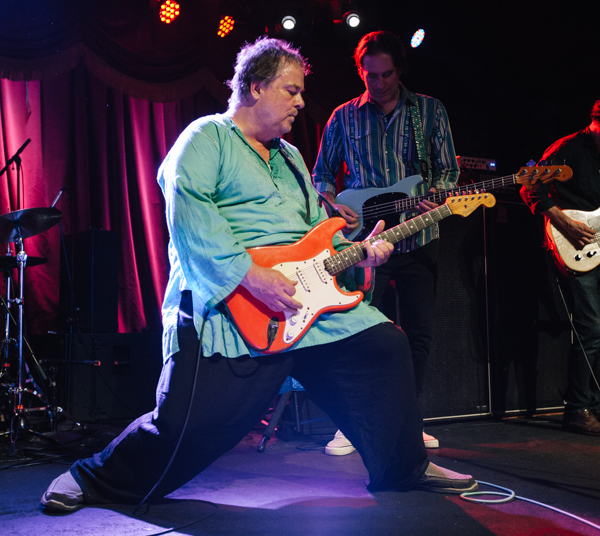 Next up was Band of Changes… the band of literal changes. Frontman of the project Chris Harford keeps a 'revolving door' of musicians rotating in and out of the band but the incarnation we caught was a powerhouse of members. Joe Russo (Joe Russo's Almost Dead), John Shaw (most recently seen on The Man In The High Castle album by Danger Mouse + Sam Cohen, Cass McCombs, Sharon Van Etten), and Scott Metzger (Joe Russo's Almost Dead, etc, etc).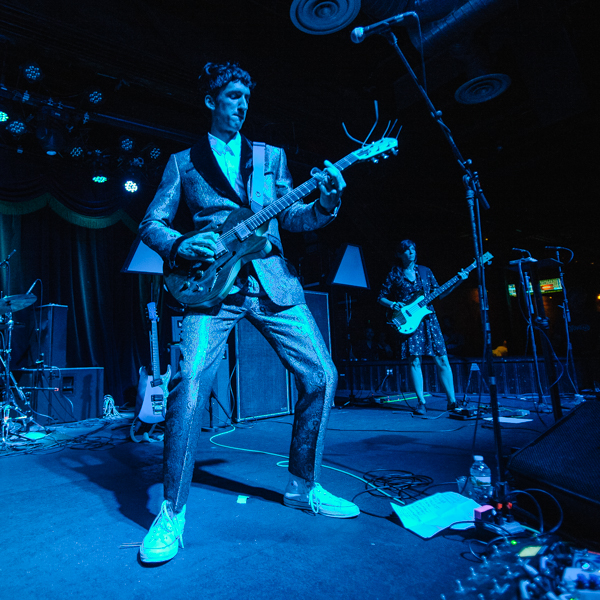 After the two stellar openers, Delicate Steve took to the stage in easily the best outfit of the night (sorry Breanna Barbara) and the party really began. We knew the night would be special as Steve himself teased some special guest alerts on twitter leading up to the show, but that was only the half of it. Kicking off the set was 2012's Positive Force track "Afria Talks To You," which led directly into This Is Steve tracks "Winners" and "Nightlife."
Following those tracks, we got the first treat of the night – Joe Russo reemerged from backstage to sit in with the band on a few tracks. Hands down the standout moment of Russo's inclusion with the band was listed out on the setlist as "Tame." It took me a few seconds but as the band began to play it, I recognized the bassline instantly, but couldn't quite put my finger on it. This wasn't a Delicate Steve song, but what was it? Well, "Tame" really stood for Tame Impala, as they ran through a fantastic cover of "Feels Like We Only Go Backwards," which Steve replacing the lead vocals of Kevin Parker with his guitar.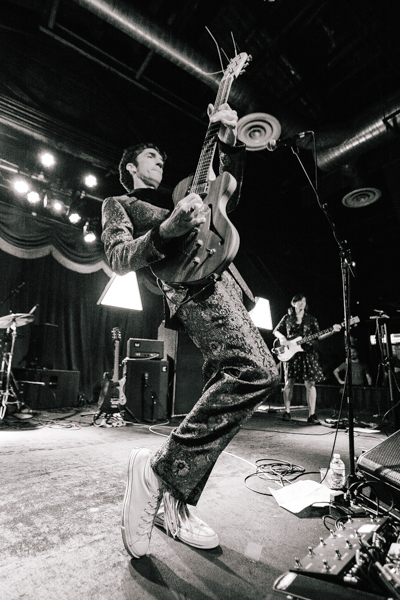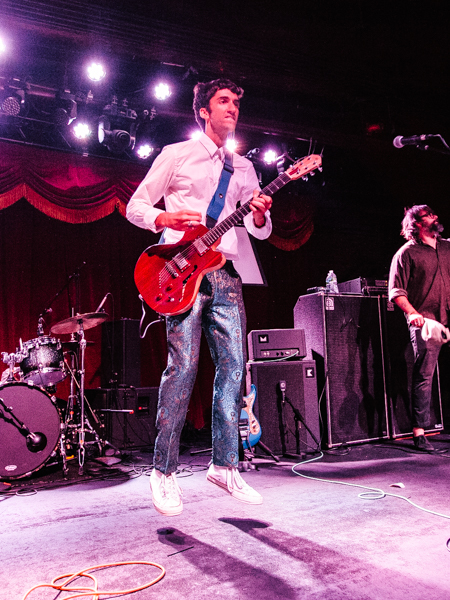 From there they gave us another cover, this time it was Link Wray's hit song "Rumble" from 1958, which lead directly into Delicate Steve's "Cartoon" and "Animals," but the covers weren't over quite yet. This time instead of 1 cover, we got several mixed together in a massive medley of tunes. It began with Eddie Cochran's "Summertime Blues," went into Little Richard's "Tutti Frutti," and ended with The Who's "My Generation."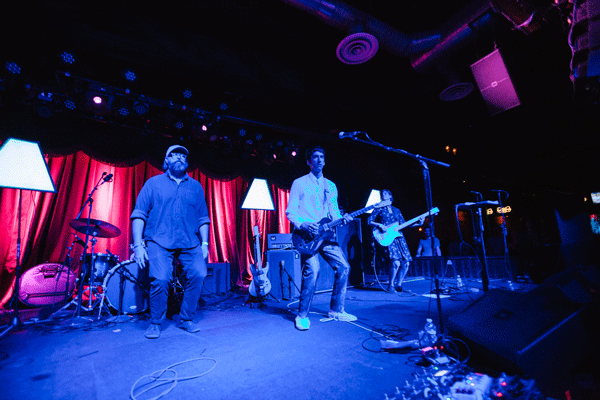 Even after all that, Steve still had more surprises up his sleeve. Eliot Krimsky (of Here We Go Magic) joined the band on keys for a few songs before the encore break, and during the one song encore, a few Rubblebucket members came out to help finish out the set. After all of it, Steve gently placed his guitar and walked off stage.
Seeing Delicate Steve live is one of those shows that you need to experience first hand to truly grasp and feel the energy that Steve puts into every one of his songs. He breaths so much life into his material, all without the need for vocals (minus the occasional "ooooos" and "ahhhhhs") and we can't wait to catch his next show, which will hopefully be sooner rather than later.
Find photos from Breanna Barbara, Band of Changes and Delicate Steve posted below.
Breanna Barbara: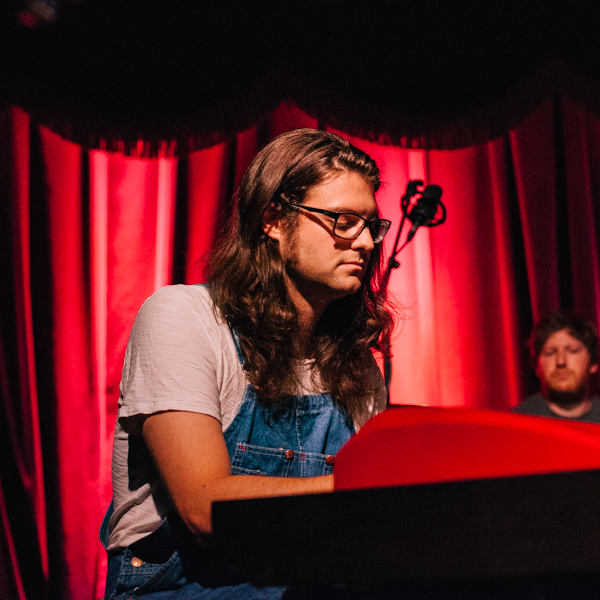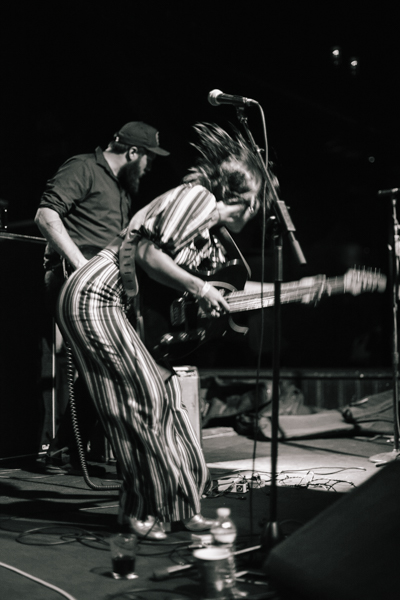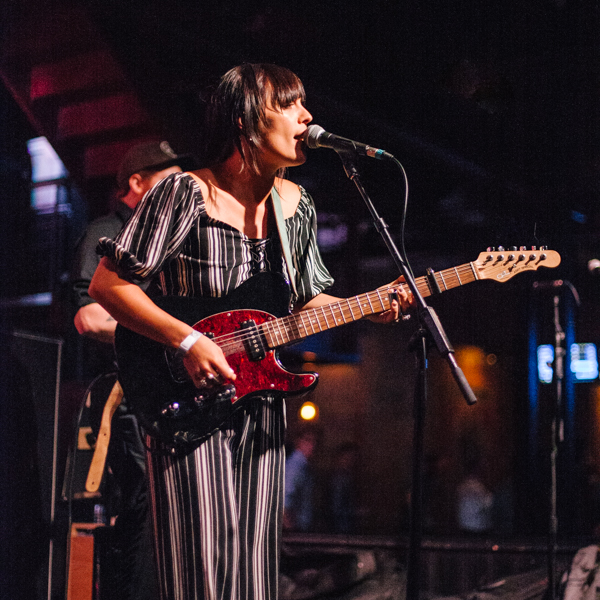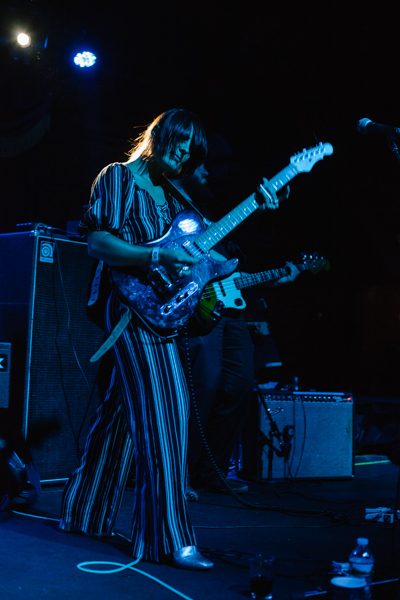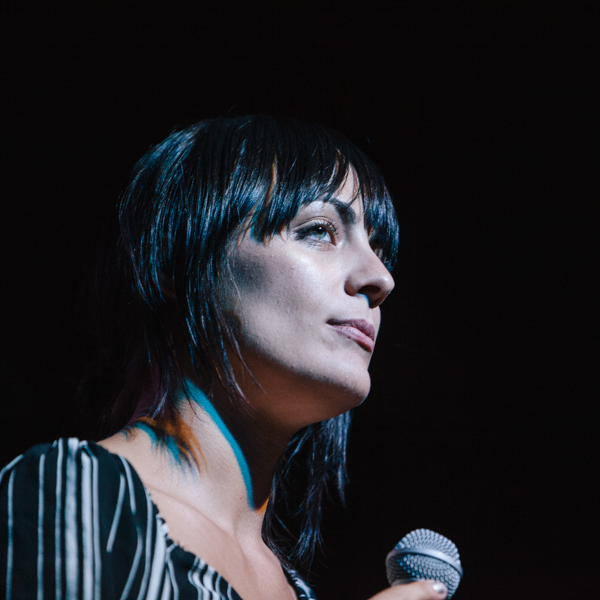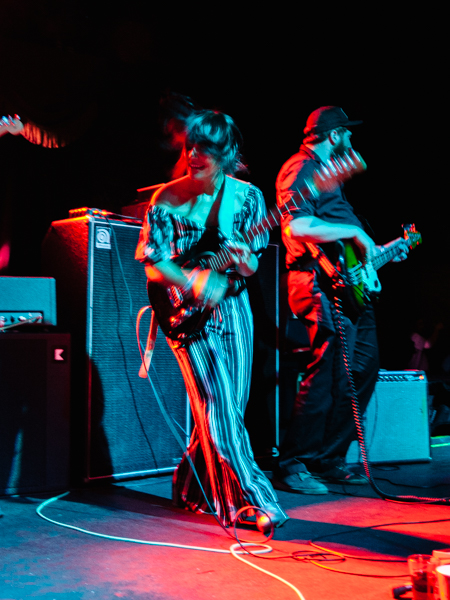 Band of Changes: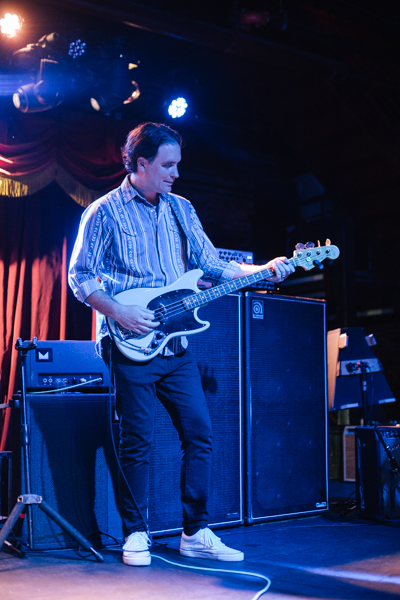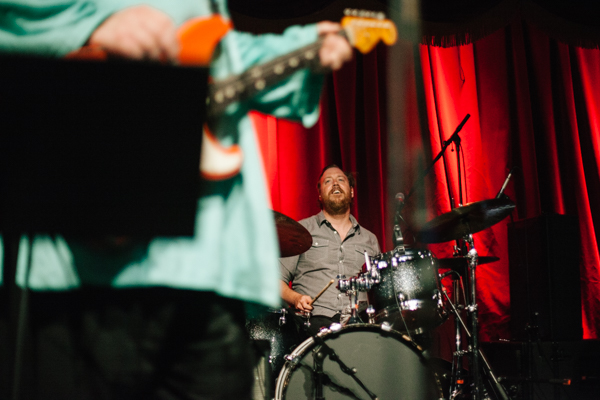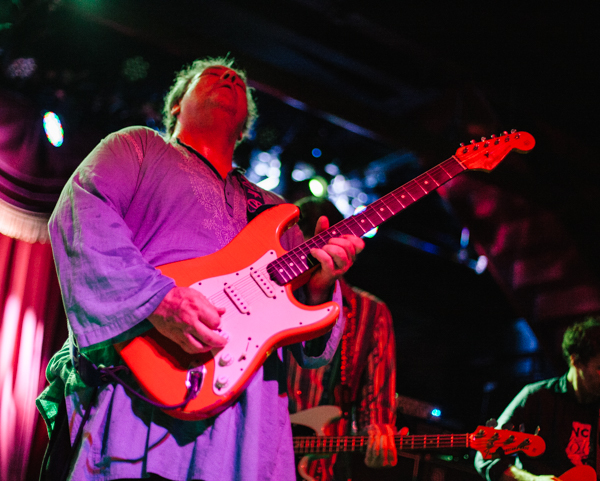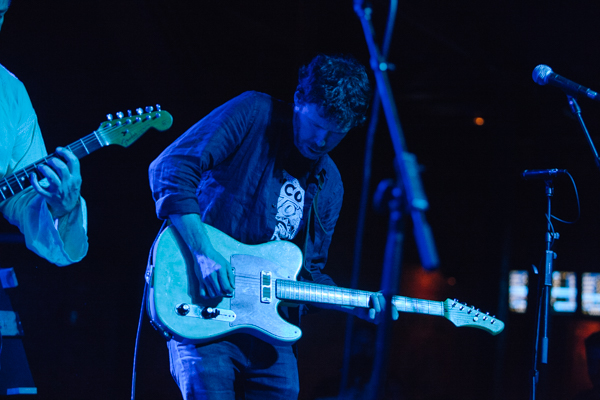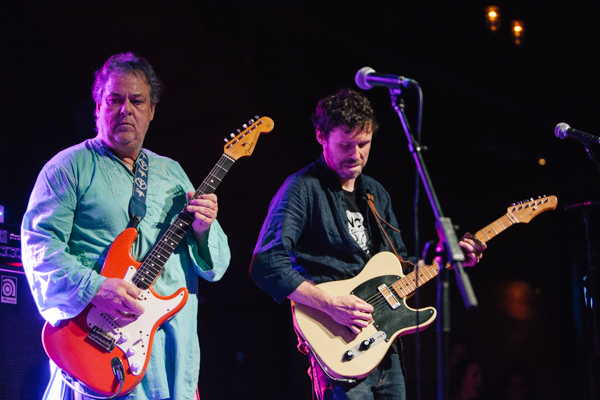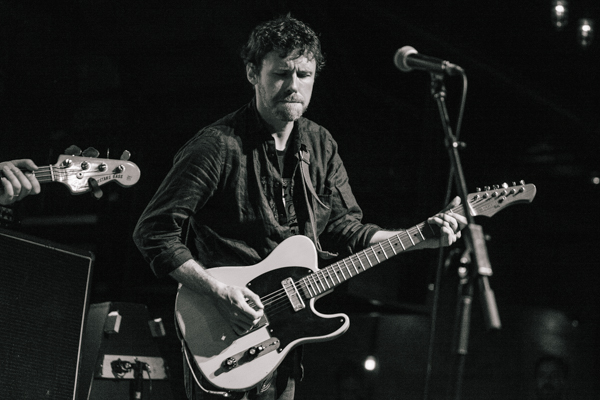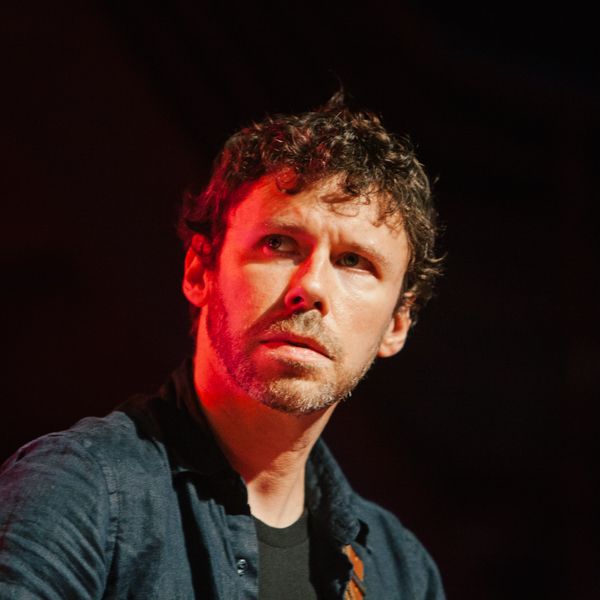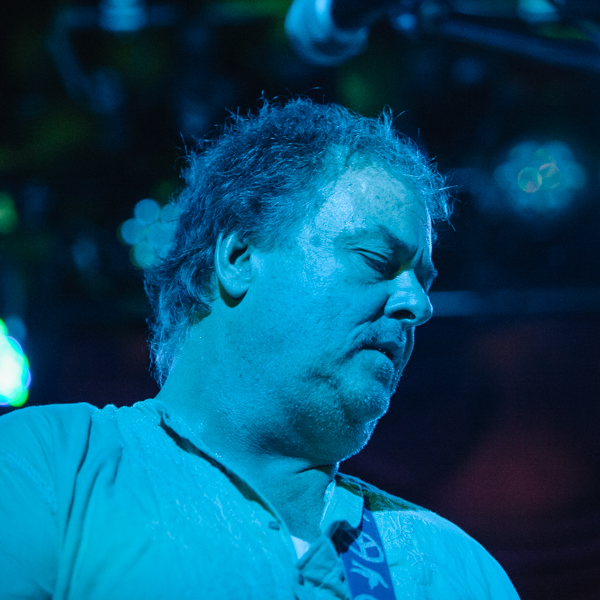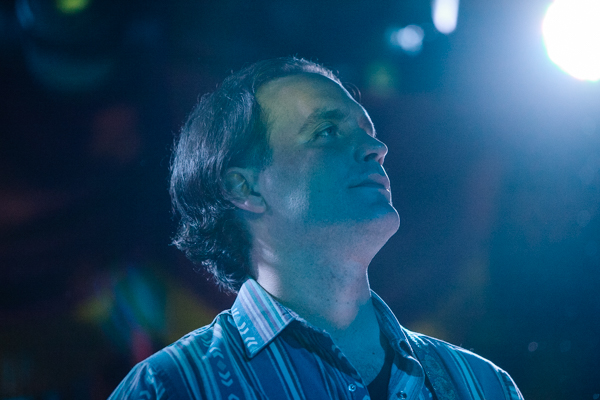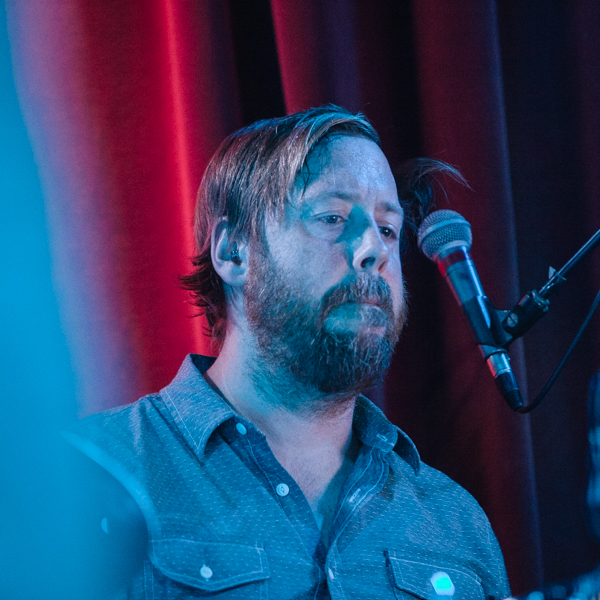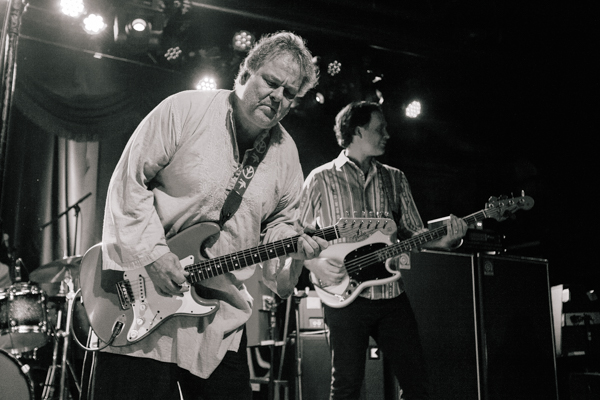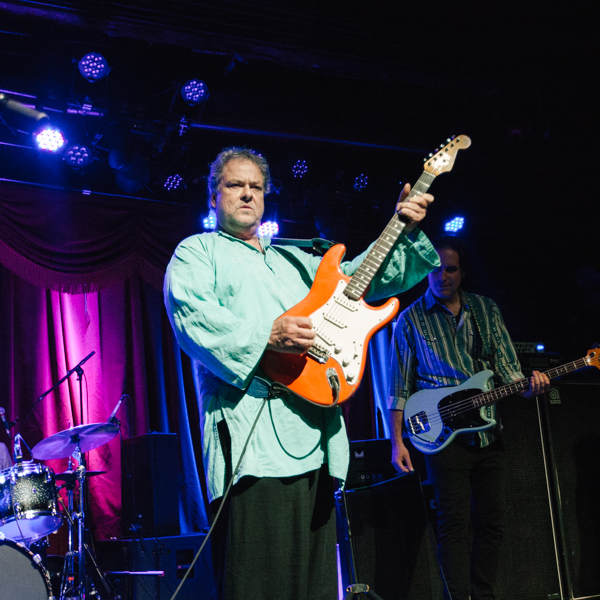 Delicate Steve: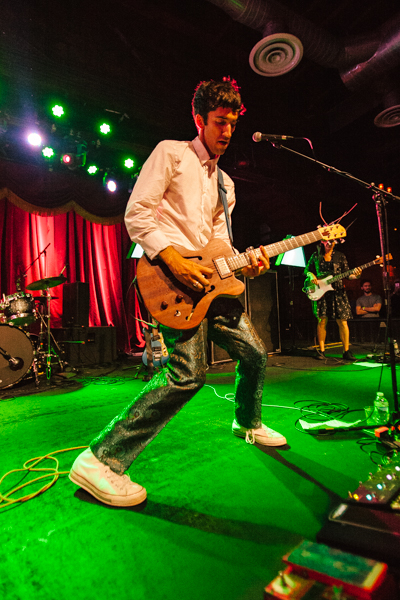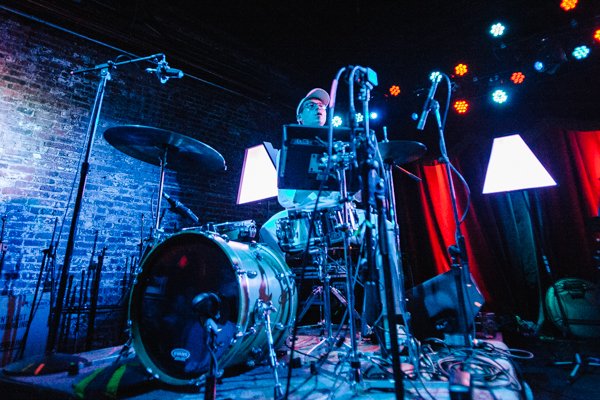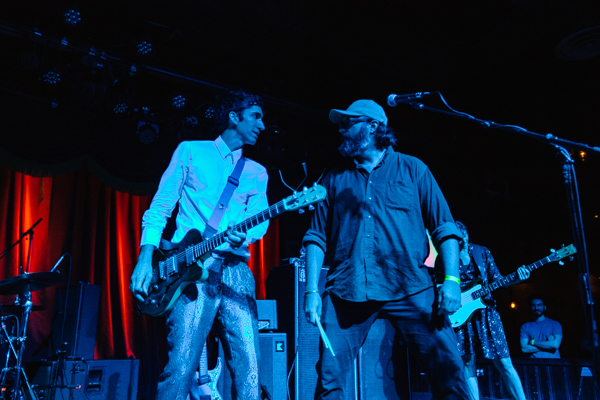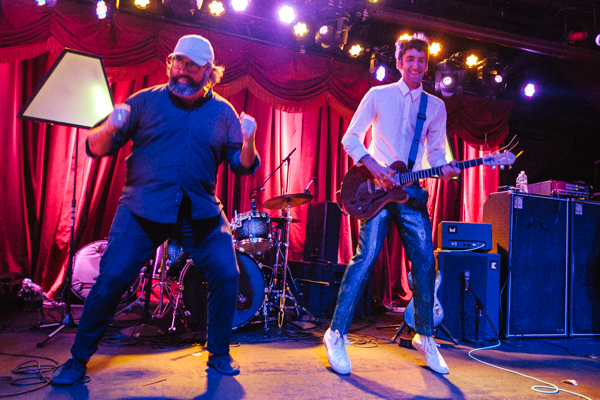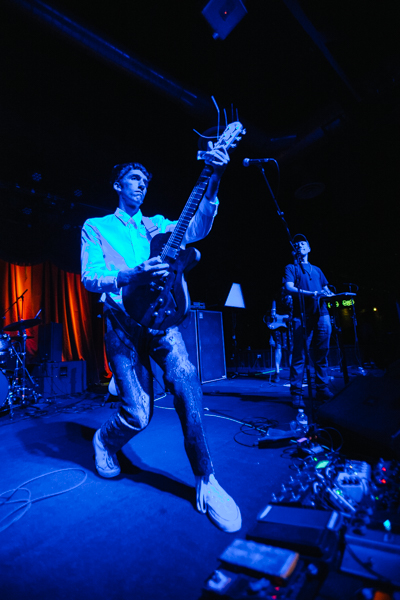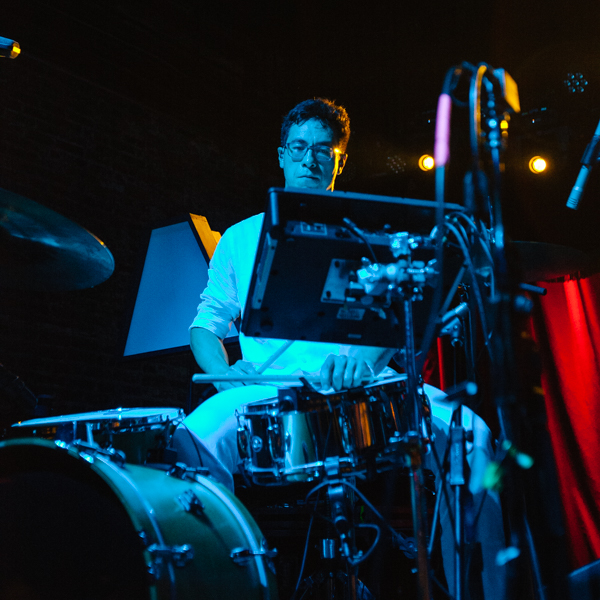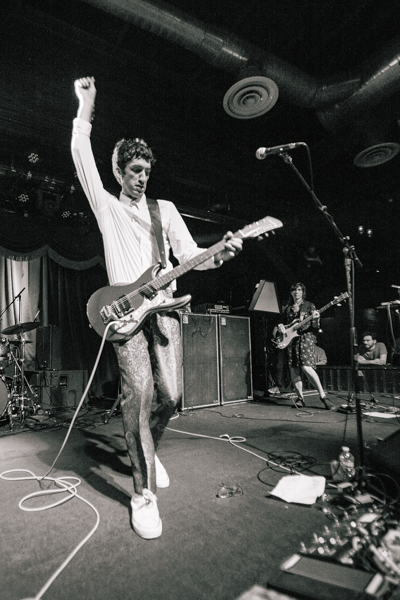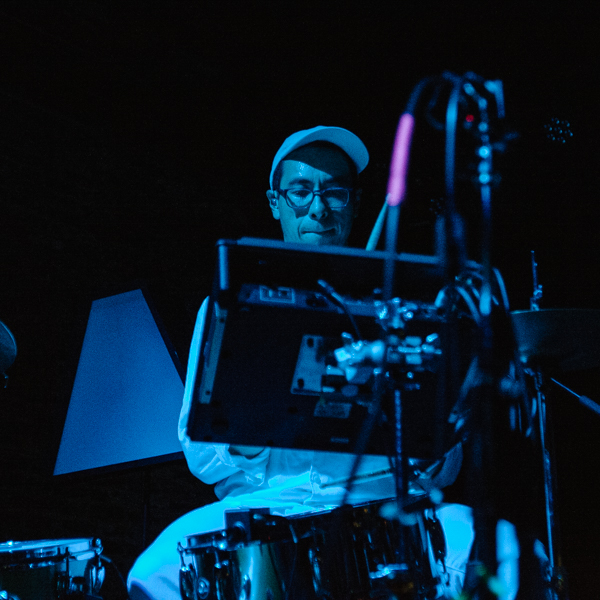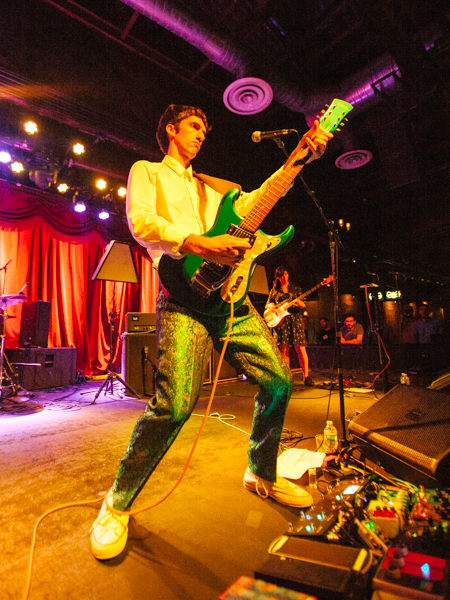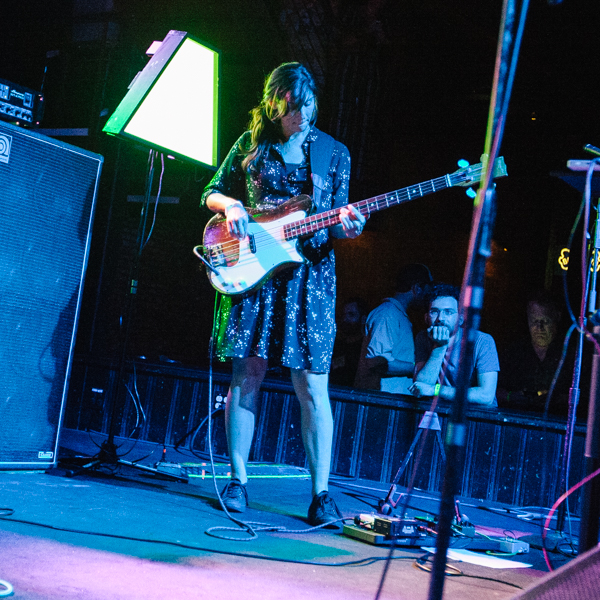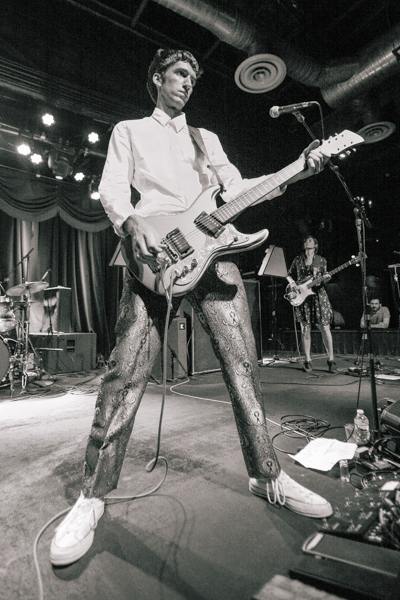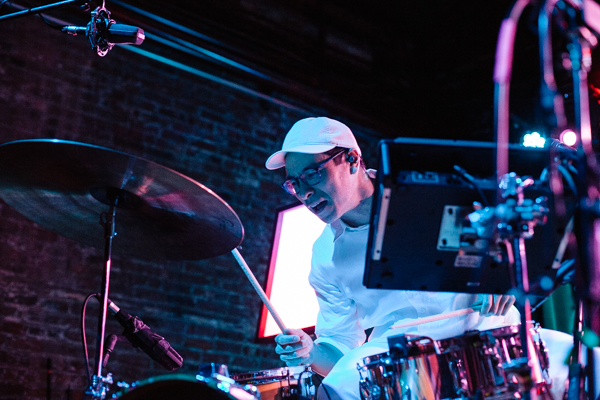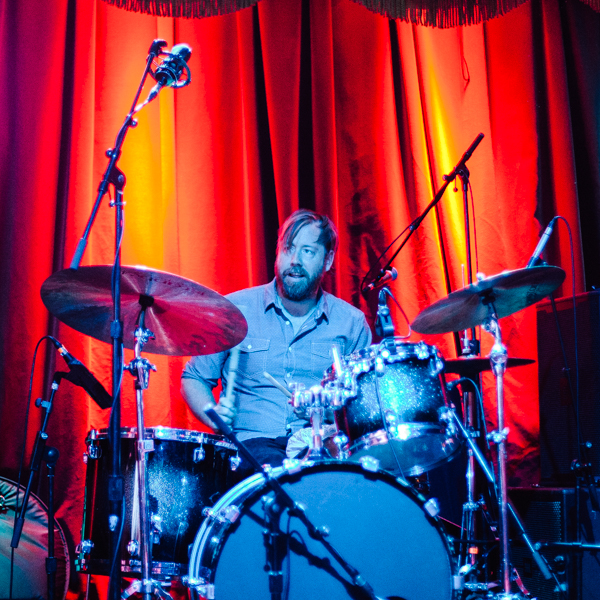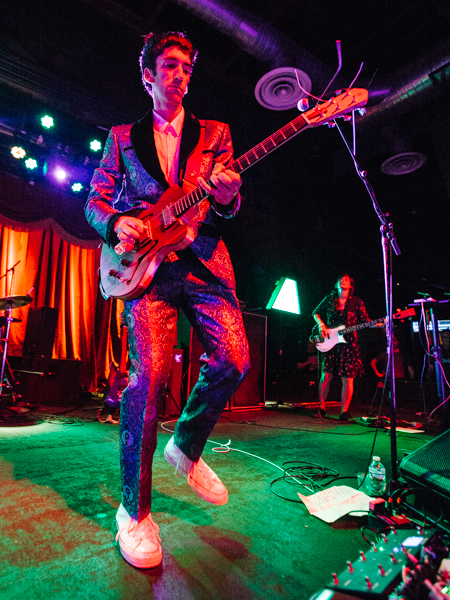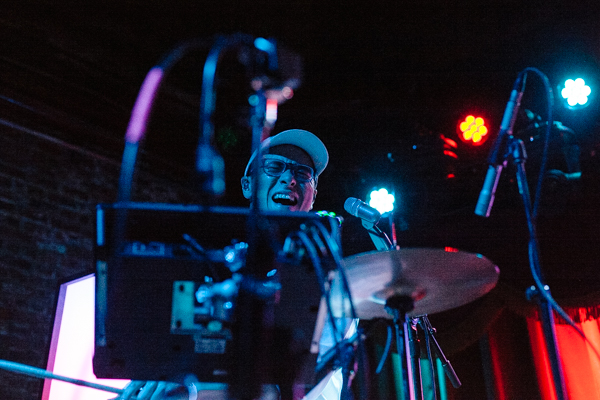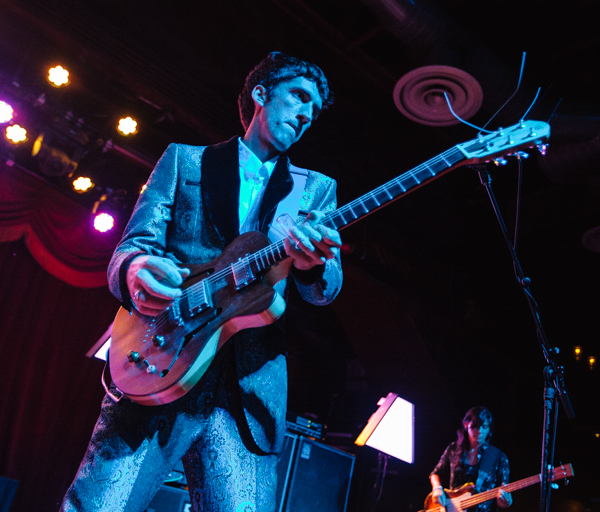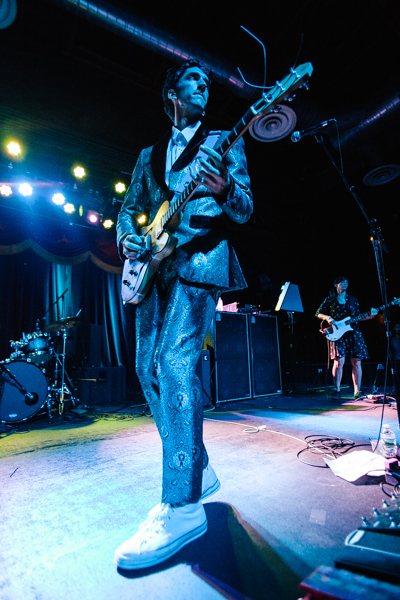 ---
Join the conversation