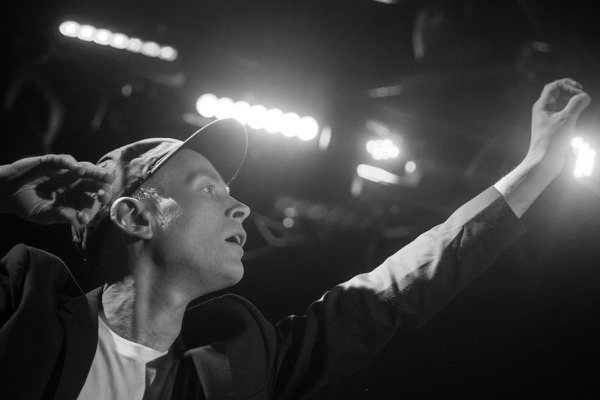 Jens Lekman has done it again with his increasingly joyful new album Life Will See You Now, which was released in February via Secretly Canadian. Late last year we saw him test out some new songs during his most memorable solo show at Music Hall of Williamsburg, a show which he admitted was a part of a tour around major cities in order to raise funds for a much larger tour for the new album this year.
Well here we are, and Jens has been hard at work touring the new album, bringing the tour to New York for a pair of dates, including Bowery Ballroom on March 18, which I caught (he also would played MHOW and a solo show at Rough Trade). Both Bowery and MHOW featured a hushed opening performance from Lisa/Liza.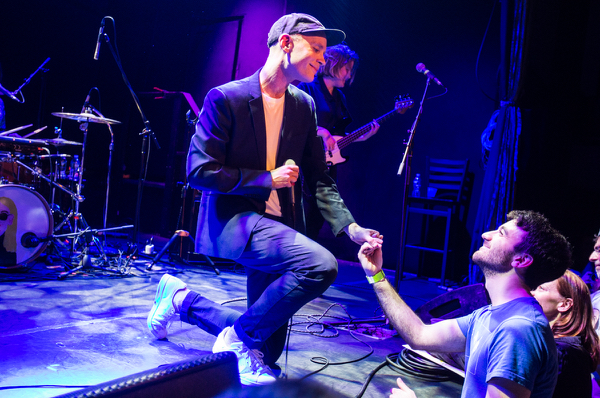 Jens began the show with two lovely solo versions of Life Will See You Now standouts "To Know Your Mission" and "Evening Prayer," before he welcomed out his all-female band for "What's That Perfume That You Wear?." Scarily, the song abruptly came to a halt after Jens was in pain after receiving a painful electric shock from his microphone. After getting a well earned minute to rest, like a champ Jens powered through the song and delivered an unforgettable version in spite of everything, and of course, did it all with the genuine smile that he always sports while playing.
The rest of the set featured lively versions of new offerings from the album, which sounded even fuller and more imagined than they do on record (and did when I heard him play some solo at MHOW last year). There was also a fair share of old favorites that he worked into the new material rather seamlessly, such as "Sipping on the Sweet Nectar," "The Opposite of Hallelujah" and "I Know What Love Isn't."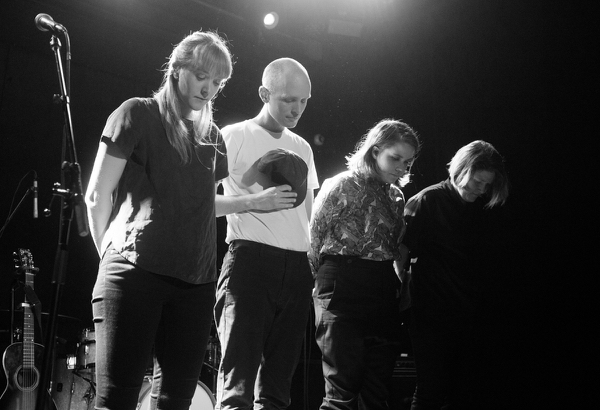 One encore isn't enough for Jens or his fans, and the first full band encore featured "Maple Leaves," and "A Postcard To Nina," which appropriately brought down the house. The second encore featured just Jens, and solo versions of "I Want a Pair of Cowboy Boots" and "Pocketful of Money," which featured the crowds assistance on backing vocals, which resulted in some genuine goosebumps.
From start to finish, it was as enjoyable of a show as they come, and one of the best and most well-behaved NYC crowds I've been a part of in some time.
Jens Lekman Setlist:
1. To Know Your Mission (Solo)
2. Evening Prayer (Solo)
3. What's That Perfume That You Wear?
4. Sipping on the Sweet Nectar
5. Hotwire the Ferris Wheel
6. Wedding in Finistère
7. The Opposite of Hallelujah
8. I Know What Love Isn't
9. How We Met, The Long Version
10. Black Cab
11. Dandelion Seed
Encore:
12. Maple Leaves
13. A Postcard to Nina
Encore 2
14. I Want a Pair of Cowboy Boots (Solo)
15. Pocketful of Money (Solo)
Lisa/Liza: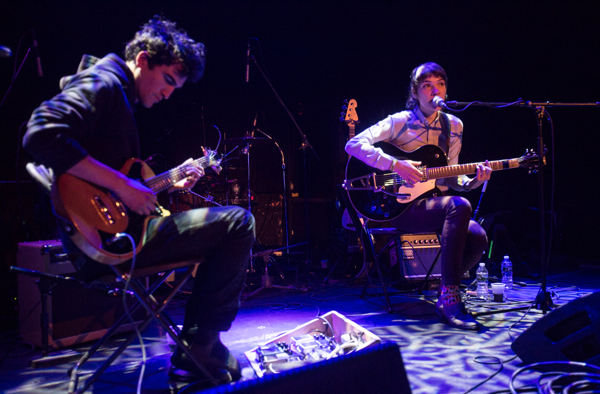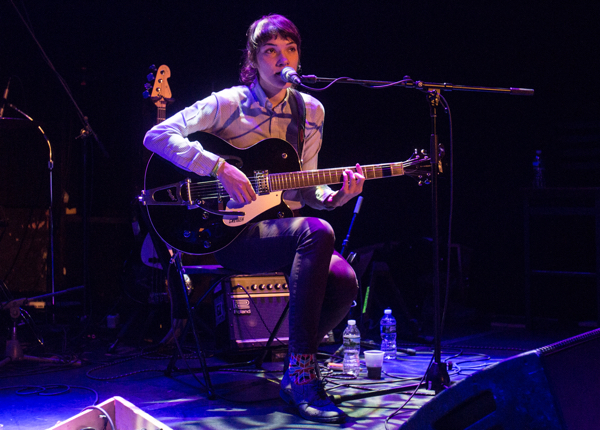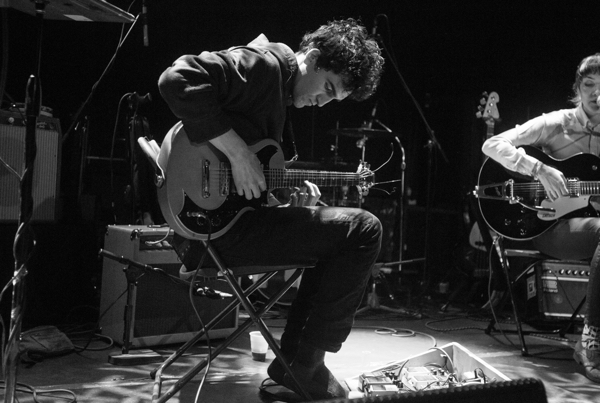 Jens Lekman: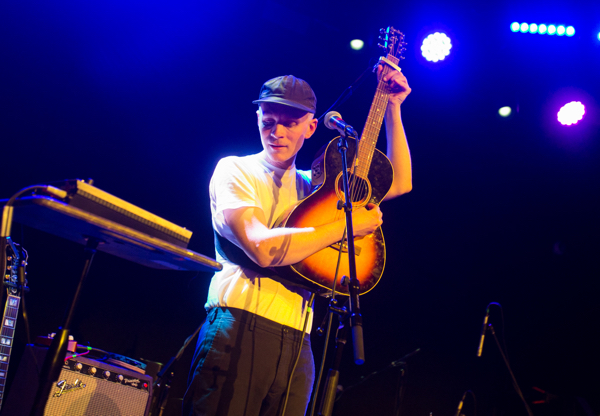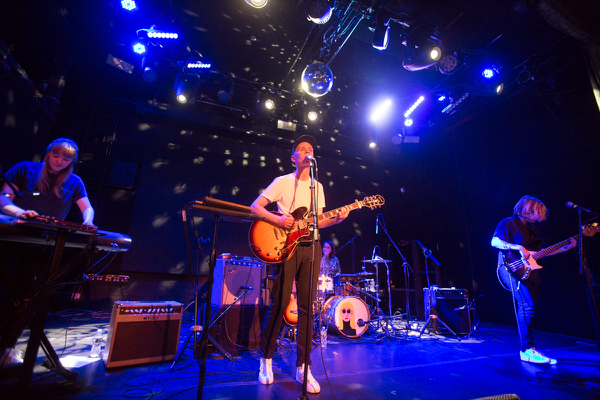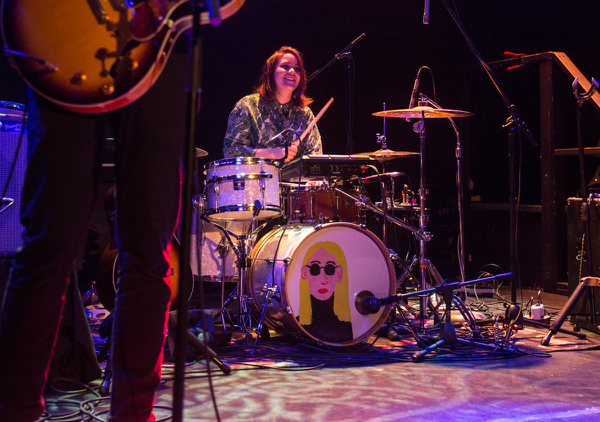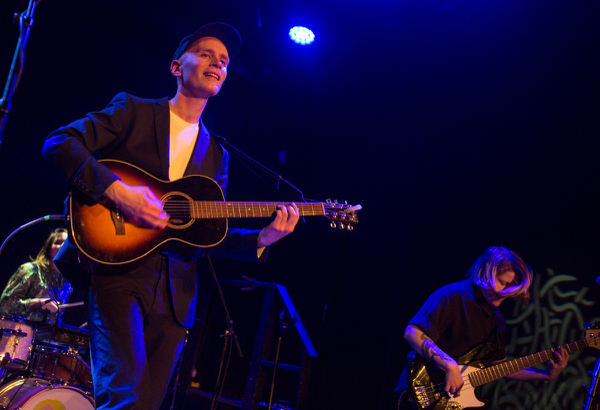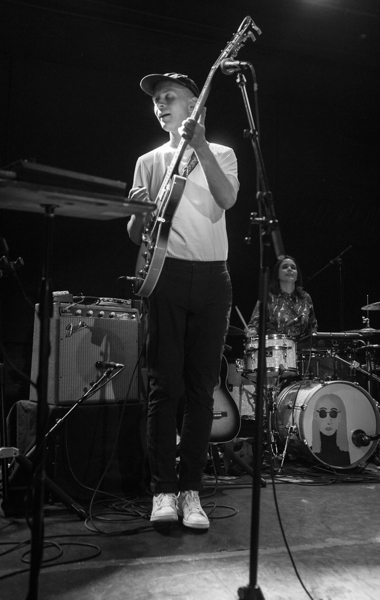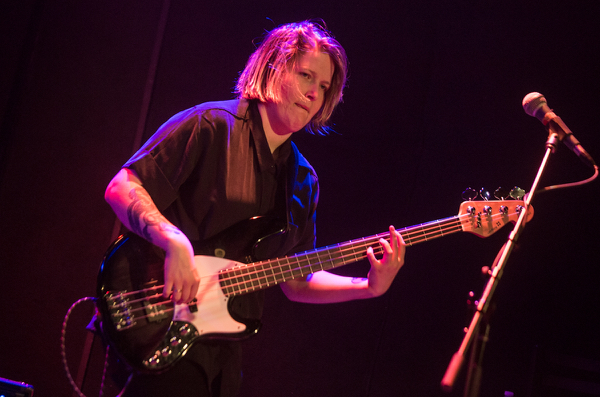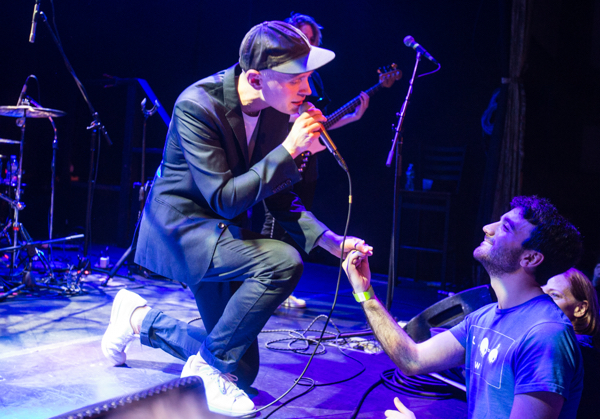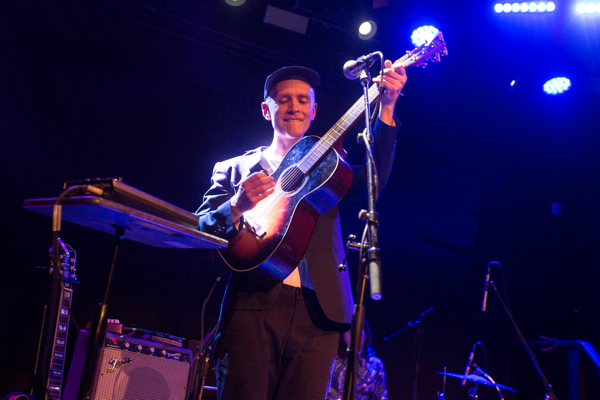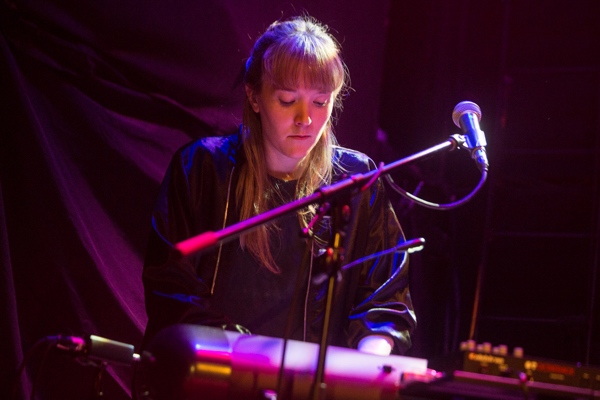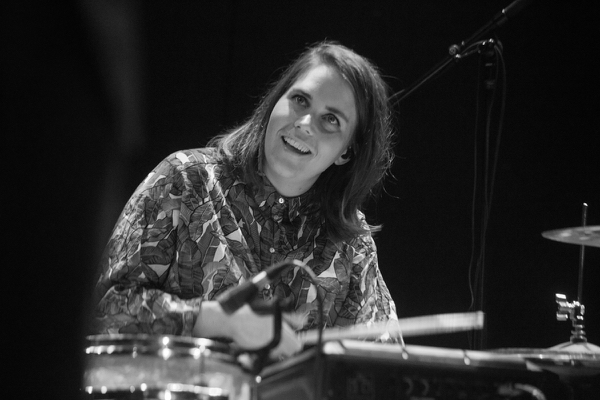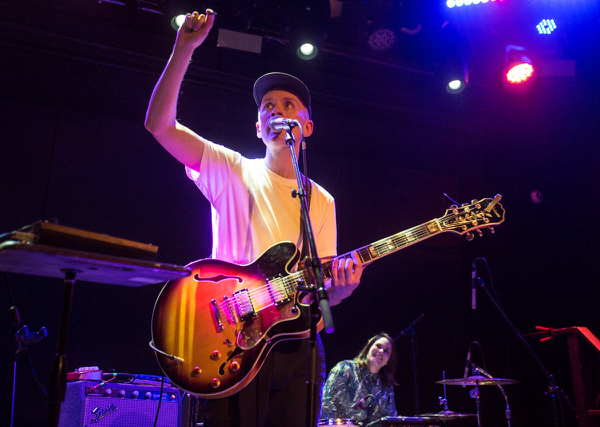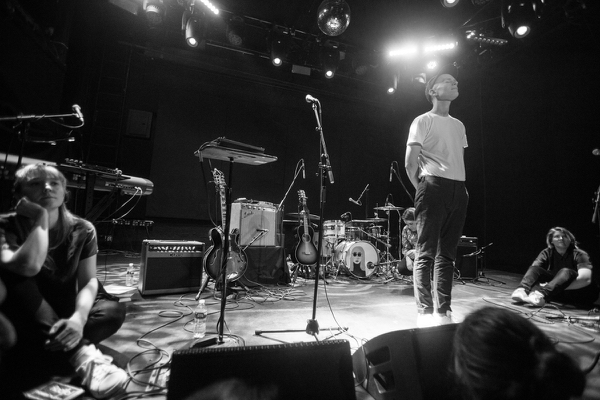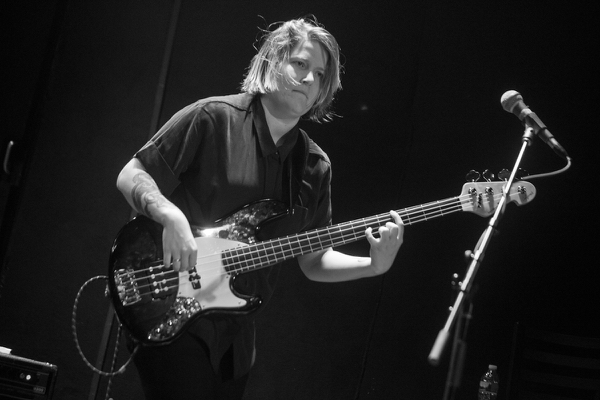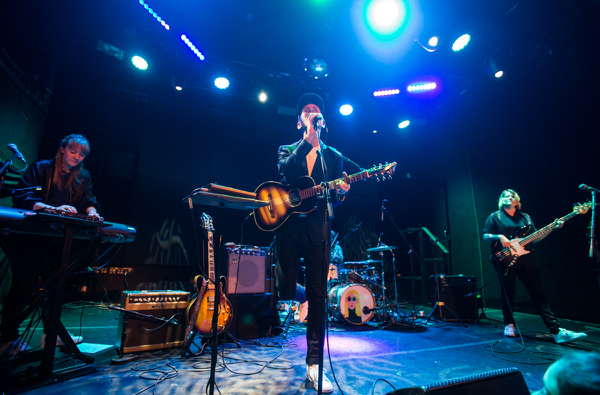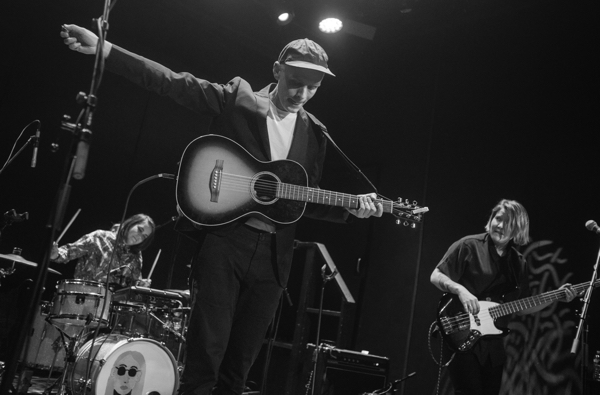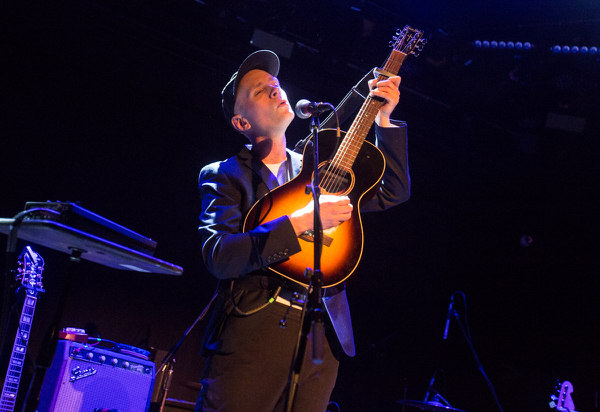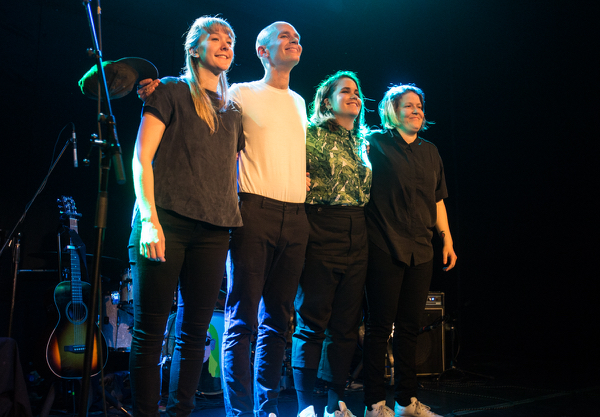 ---
Join the conversation