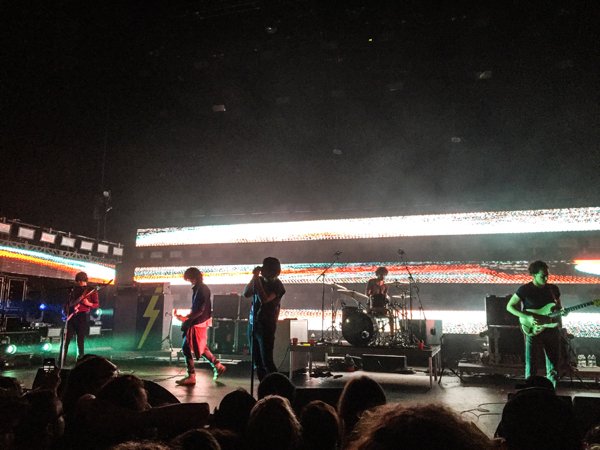 On May 31 New York rock legends The Strokes made their live return with a intimate (for them) show at The Capitol Theatre in Port Chester, New York, that served as a warm-up for the much bigger performance at Governors Ball Music Festival on Friday night (just like they did in 2014, same date and all). As you can imagine, tickets for the show sold out in the matter of seconds, with those quick or lucky enough to grab a ticket were able to see the return of one of the last true larger than life rock bands that the music industry has left.

The last time I saw The Strokes was last year during their set at the inaugural Landmark Festival in Washington, D.C. They've played only a handful of shows and festivals since then, hiding away in a studio to record their solid new EP, Future Present Past (released via frontman Julian Casablancas' Cult Records).
Nearly two decades into their widely followed career, The Strokes finally seem to be in a comfortable groove as a band, at least in the sense that they're releasing music, touring somewhat frequently (even if it's mostly large festivals) and free of any drama (well, don't mention brunch) and there are no rumors about a break up. I'd say that things are going quite well.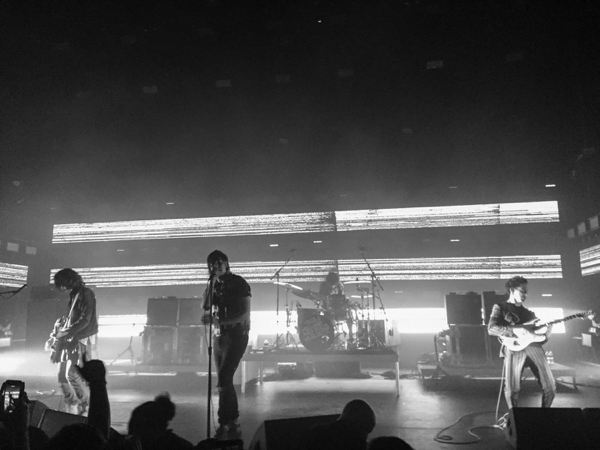 This Capitol Theatre show didn't quite match the last one, but it did offer a few surprises, such as the first performance of "Electricityscape" since 2006, "Soma" and "Evening Sun" since 2010,"Alone, Together," "Ask Me Anything," and "Trying Your Luck" since 2011, and the live debuts of all three EP tracks "Threat Of Joy, "Oblivius," and "Drag Queen." There were a grand total of four songs played from their polarizing album First Impressions of Earth, which may be as a quiet celebration of its tenth anniversary. To put that in perspective, five songs were played for their universally adored debut Is This It. While a lot of stapes of their set were left out, it was rather surprising and refreshing to get so many unexpected songs from left field.
While the 16-song set was a bit too quick based on the crowds shocked reaction and boos to their failure to return following "Reptilia," there was no denying that the band was still a force with plenty left to offer. I've seen them a few times now, but I've never heard them ever play "Reptilia" with that much muscle. If that was the way the show had to end, well, there really wasn't any possible way for them to follow their performance of that song.
Find some iPhone photos posted below (along with a shot of very Strokes inspired openers and Cult Records signees Rey Pila), along with the setlist.
The Strokes Setlist:
1. The Modern Age
2. Soma
3. Threat of Joy
4. What Ever Happened?
5. Under Cover of Darkness
6. Alone, Together
7. Electricityscape
8. Ask Me Anything
9. Oblivius
10. Someday
11. You're So Right
12. Juicebox
13. Evening Sun
14. Drag Queen
15. Trying Your Luck
16. Reptilia
Rey Pila: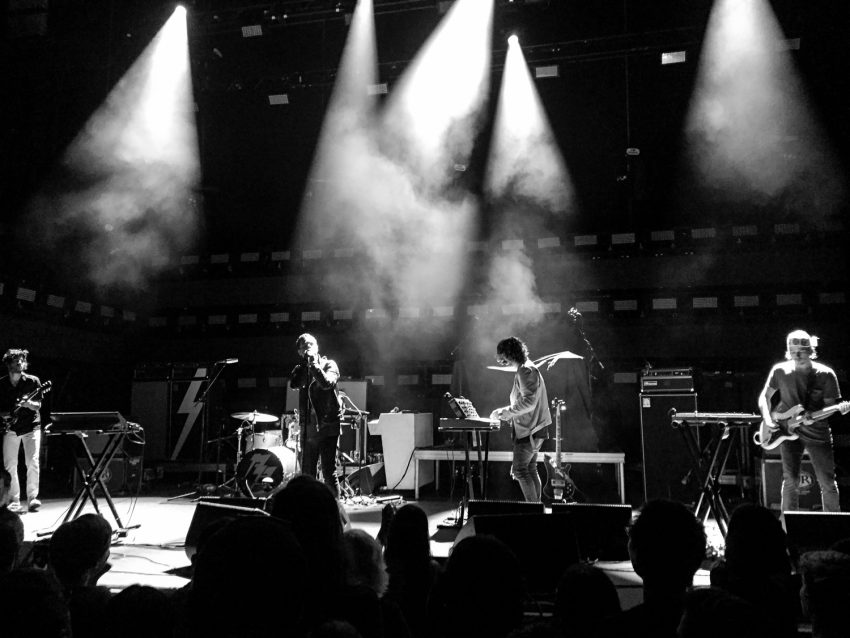 The Strokes: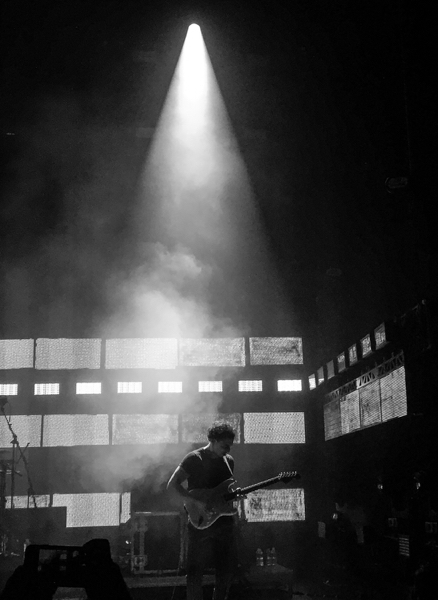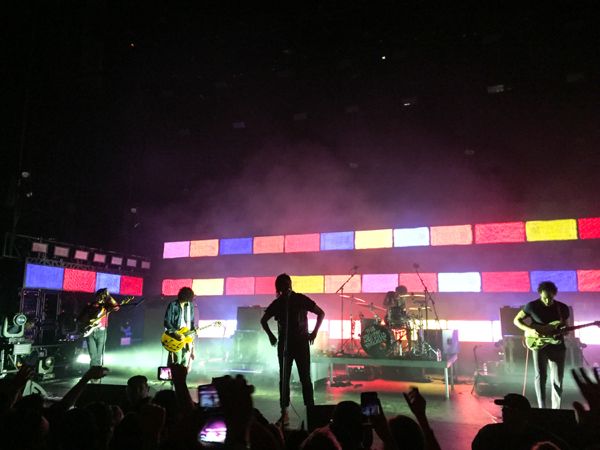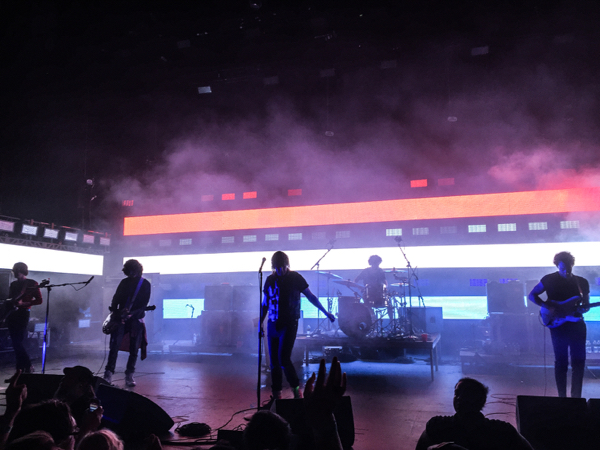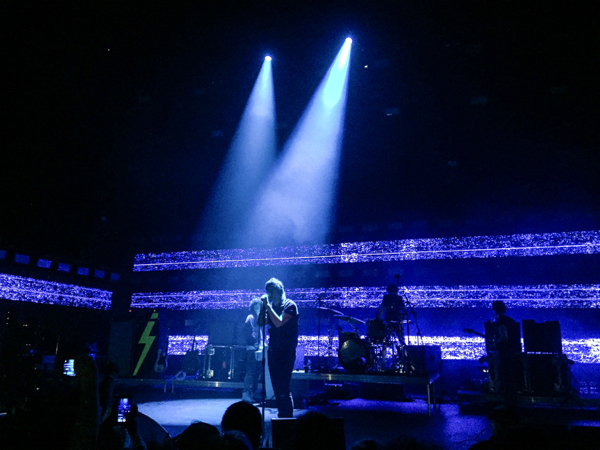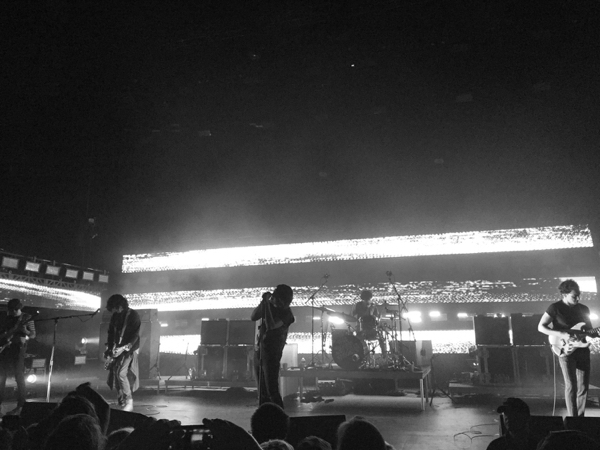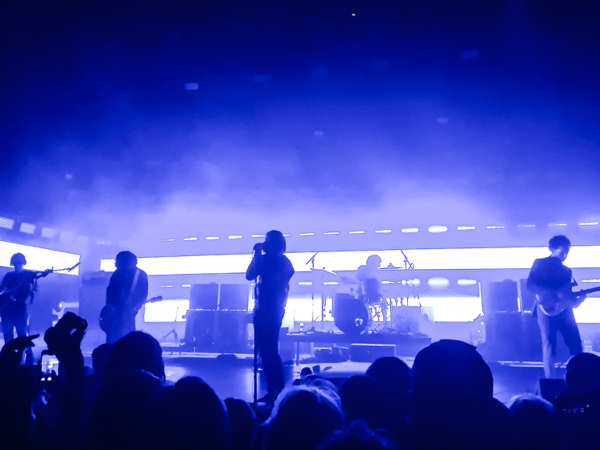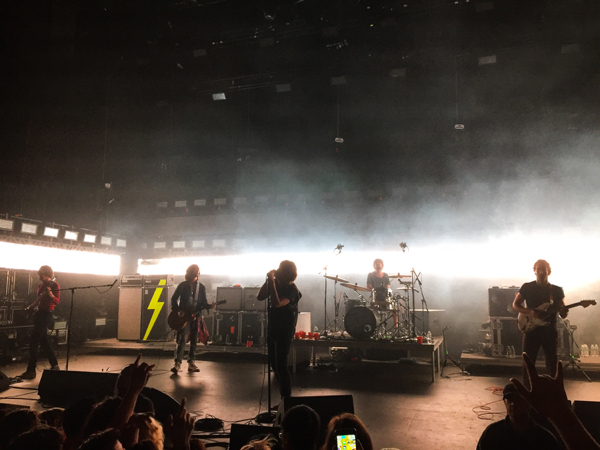 ---
Join the conversation