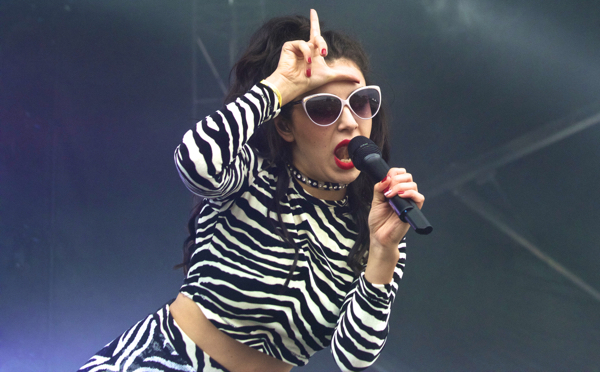 The sun came out and pushed the cloudy skies away just in time for the set of English pop star Charli XCX, who used the sunshine to her advantage in a devastatingly fun set that got the midday crowd into party mode.
She ran through tracks off last year's Sucker (out via Atlantic Records), such as the all too familiar "Boom Clap," and "Famous." Charli also integrated "I Love It," her massive collaboration with Icona Pop that took over the radio in 2013.
Her set was a constant ball of energy, delivering a colorful performance brought to life vividly with props such as a giant inflatable guitar. Even though pop music isn't traditionally my thing, her set was infectious and hard not to enjoy. I only was able to catch the first half, but it was a lot of fun.
Find more photos from her set posted below.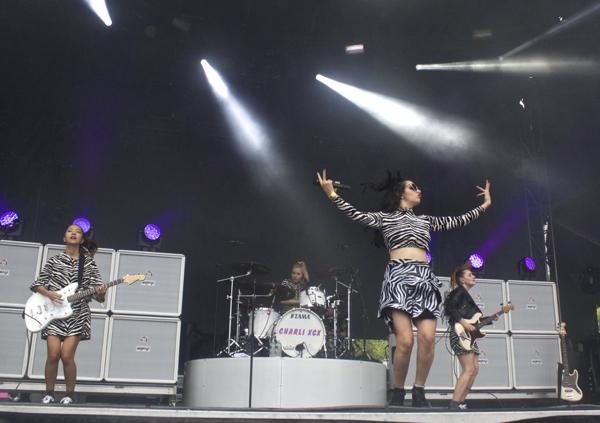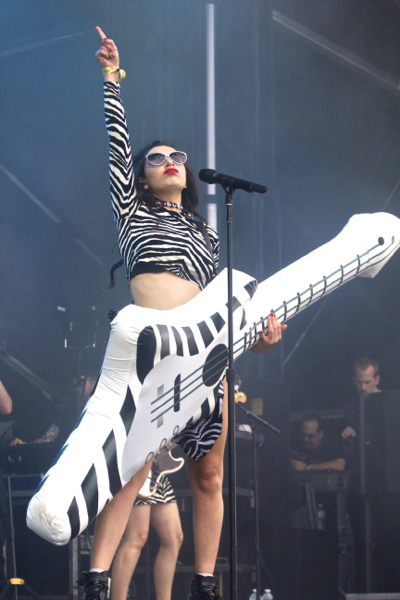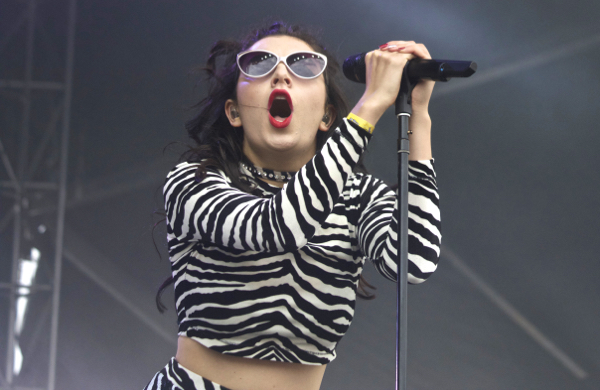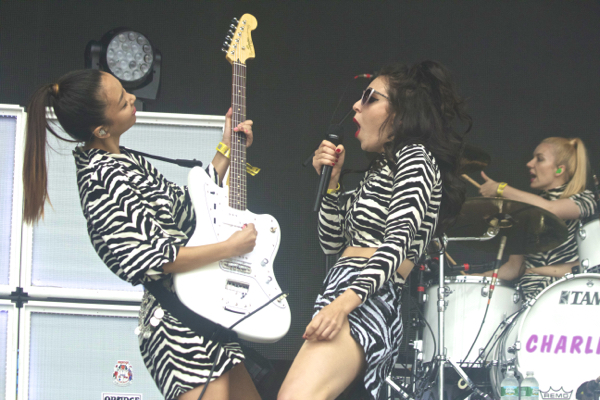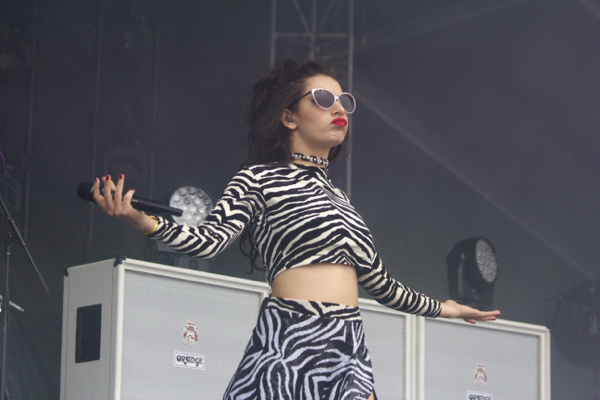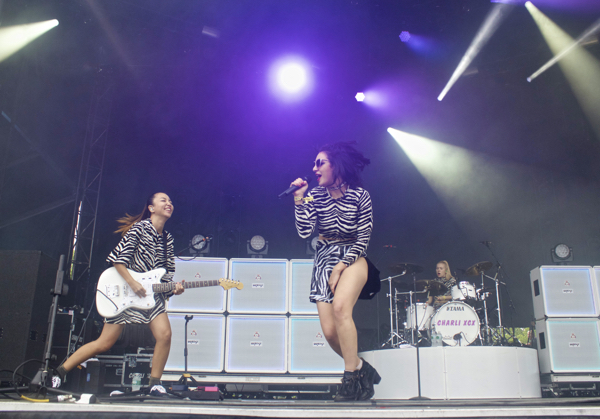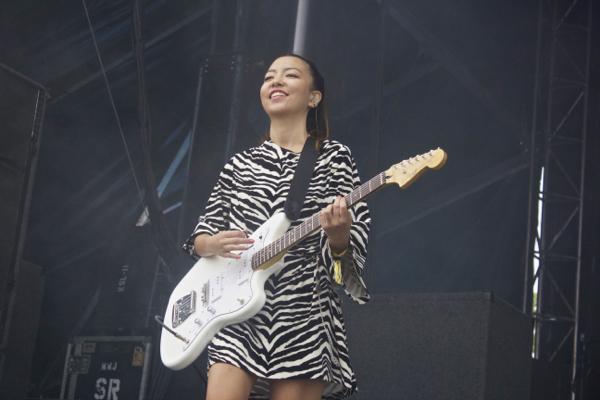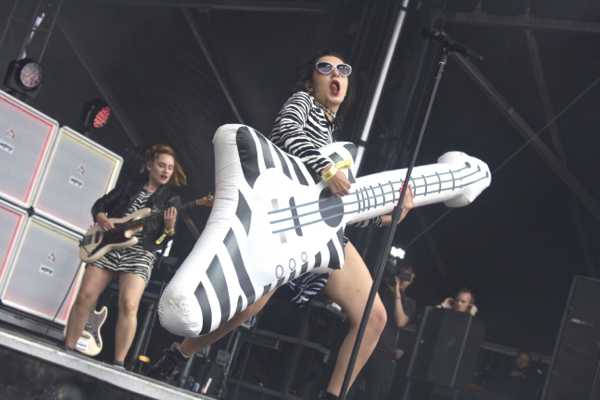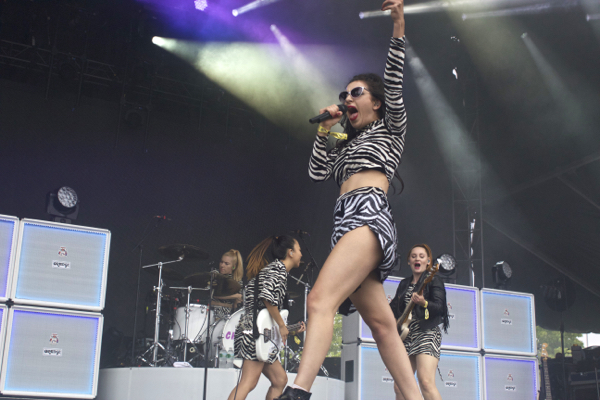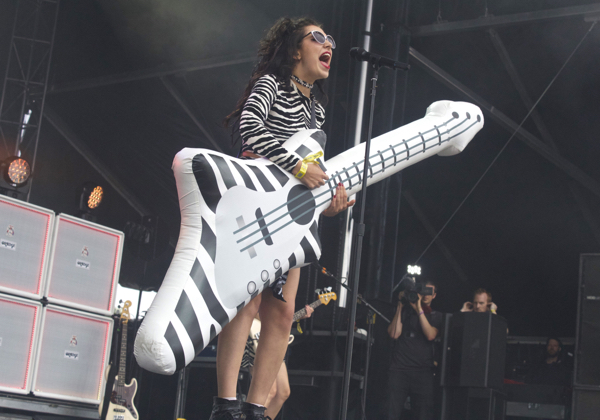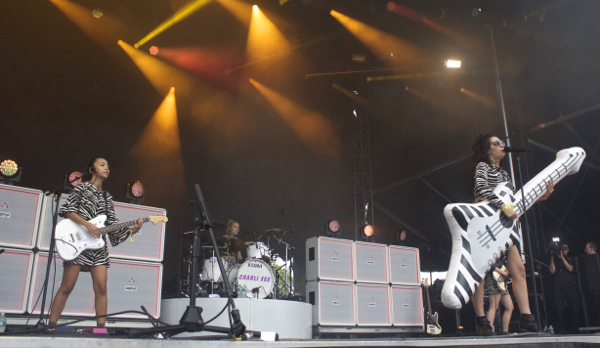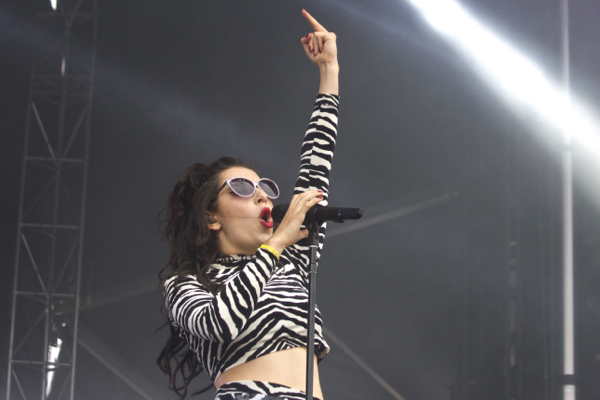 ---
Join the conversation