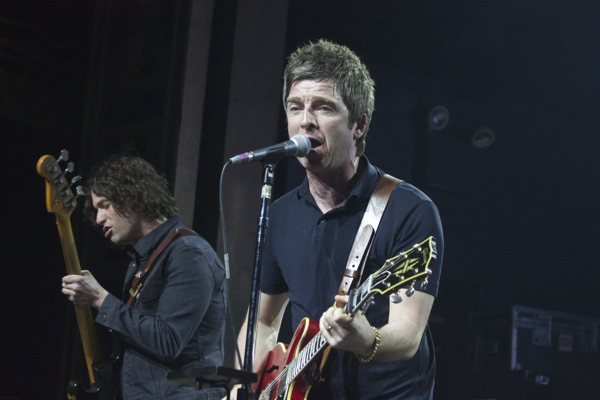 Last night Noel Gallagher returned to New York along with his High Flying Birds for a special (very) sold out performance at Webster Hall, ahead of their performance at Governors Ball next month. The show came in support of Chasing Yesterday, Gallgher's sophomore record with the High Flying Birds. It was released earlier this year via his own Sour Mash Records, but it's Gallgher's first New York stop as a part of his Keep It Dangerous tour. The show was billed as "An Evening w/ Noel Gallagher's High Flying Birds," and that's exactly what we got. There was no opener to be found, just a rock solid night of music from Noel Gallagher and company.

Gallagher's solo material sounded full and rich in Webster Hall you can tell that he is fully invested into these tunes and is having a lot of fun playing these songs as a results. He's assembled a top of the line live lineup with The High Flying Birds, who dutifully helped bring these songs to life. Fans were singing along to all the words of his new material, with Chasing Yesterday's lead single "In the Heat of the Moment standing out as a clear highlight, and favorite for fans. It may not be Oasis, but for a solo project, it's amazing how consistently solid all of Gallagher's tunes are.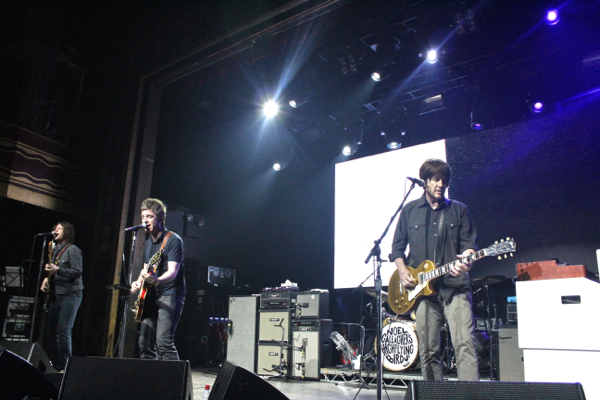 In December 2008, I saw what would be Oasis' final performance in New York at MSG. I figured that would be the last time I'd get to hear any of the many Oasis classics, but I was happy to see that Noel has no problem still playing some of his favorite tunes. These included "Fade Away," "Digsy's Dinner," and "Champagne Supernova," whose appearance midway through the set was surprising but also somewhat amazing. It's the sort of song you may not have heard in a while, but once it's played, it takes over you completely.
Material from both his High Flying Birds albums worked mightily alongside not only each other, but along with all these classic Oasis songs. Gallagher is a more than capable frontman of course, and to see him get to work his magic at the rather intimate Webster Hall was a special treat.
Noel Gallagher's High Flying Birds Setlist:
1. Do The Damage
2. (Stranded On) The Wrong Beach
3. Everybody's On The Run
4. Fade Away (Oasis)
5. In the Heat Of The Moment
6. Lock All The Doors
7. Riverman
8. The Death of You and Me
9. You Know We Can't Go Back
10. Champagne Supernova (Oasis)
11. Ballad of the Mighty I
12. Dream On
13. The Dying of the Light
14. The Mexican
15. AKA… Broken Arrow
16. Digsy's Dinner
17. If I Had a Gun…
Encore:
18. The Masterplan (Oasis)
19. AKA… What a Life!
20. Don't Look Back In Anger (Oasis)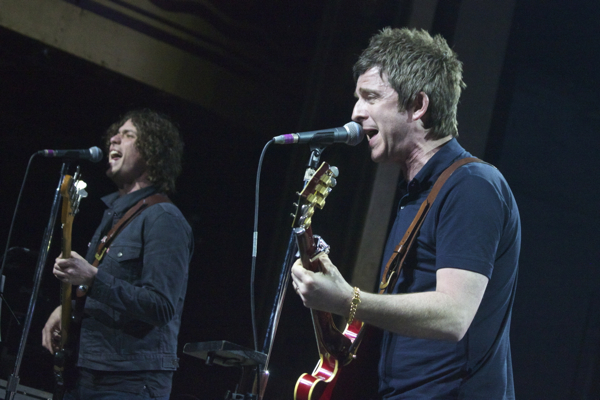 He finished the show with a 3-song encore that featured "AKA… What A Life!" as well as two of Oasis' finest moments: "The Masterplan" and "Don't Look Back In Anger." The latter received the glorious ovation it deserved, with fans of all ages, drunkenly signing along, taken back to whatever golden memories that we have locked in the eye of our own mind. The fact that I got to belt that song aloud with about 1500 fans was truly something special.
It will be a different kind of special come Governors Ball, but it's something I'm very much looking forward to.