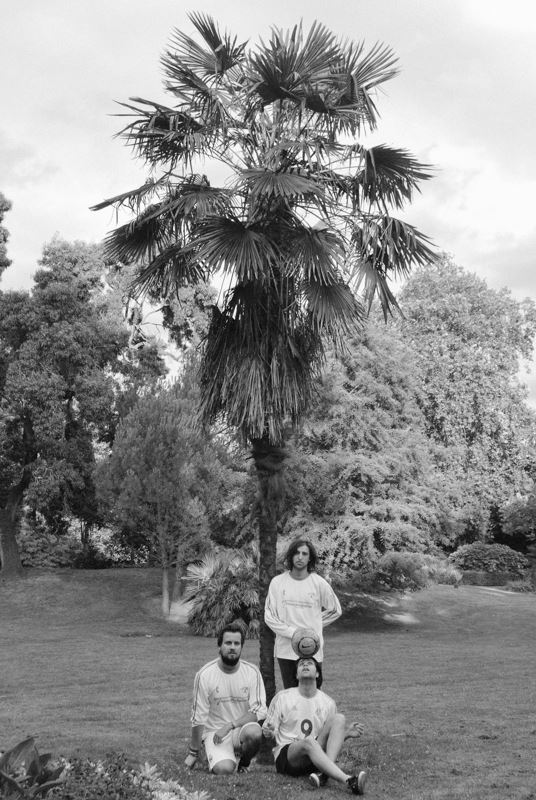 FAMY are a group out of West London (via France) who spent their early days touring with buddies Wu Lyf. They were hesitant about sharing their own music, but that has finally changed as they are gearing up to release their debut album We Fam Econo on September 8 via Transgressive Records.
The trio recorded the album over 10 summer days in Stonehouse Chapel & produced by Miti Adhikari. It features the larger-than-life single "Ava", which was included on one of the two EP's that the group released earlier in the year (titled Donkey and Ava respectively'). One listen and you'll be completely taken away by it's life-affirming widescreen chorus that is too big for its own good. It's the sort of epic moment that is just meant to be delivered to a full crowd during a warm festival night, or blown out of proportion during that pivotal moment of a major motion picture. It just has that magic touch.
Based solely on this track, I am confident to call FAMY a band to watch, and I highly suggest you check out all of their previous other releases. The release of their debut album is only a couple of weeks away now. I'm terribly excited to check it out, and see what else the group has in store.
They have yet to play any U.S. shows as far as I can tell, but you can bet I will be there once that NYC date is announced. Enjoy "Ava" below.
---
Join the conversation