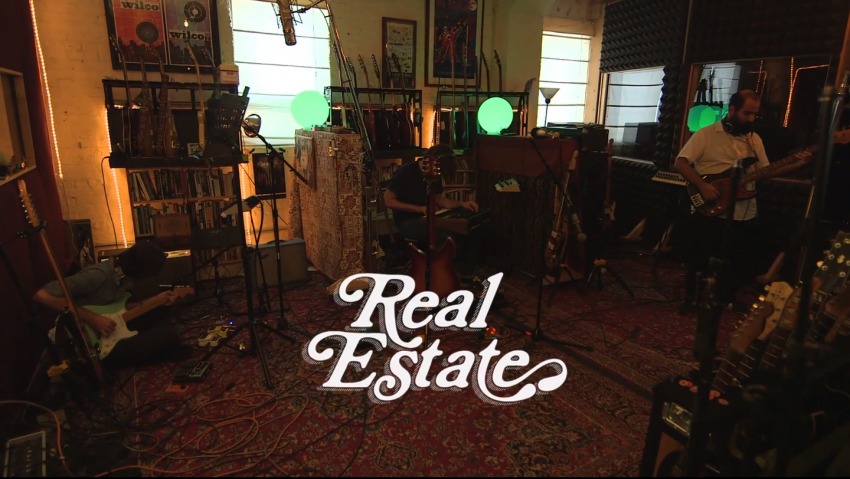 Real Estate have been teasing new material at their live shows, such as when they played at a high school during a benefit show, or when they played one of the final shows at Maxwell's.
They've released a short but delicious video teaser showing them playing some of that new material in a cool looking studio. We can expect to see the new album sometime next year on Domino.
They've also announced some new tour dates, which includes a stop at Bowery Ballroom in October 25. Find the full dates below along with the teaser.

Tour Dates:
September 23 – Woodsist Festival, Big Sur, CA
September 24 Fresno, CA Strummer's
September 25 Santa Barbara, CA Soho
September 26 Santa Ana, CA Observatory
September 28 – Woodsist Festival, Pioneertown, CA
October 17 – Bowery Ballroom, New York, NY
October 18 – Dallas, TX INDEX Festival
October 20 – Treasure Island Music Festival, San Francisco, CA
October 22 – Troubadour, Los Angeles, CA
October 23 – Lincoln Hall, Chicago, IL
—