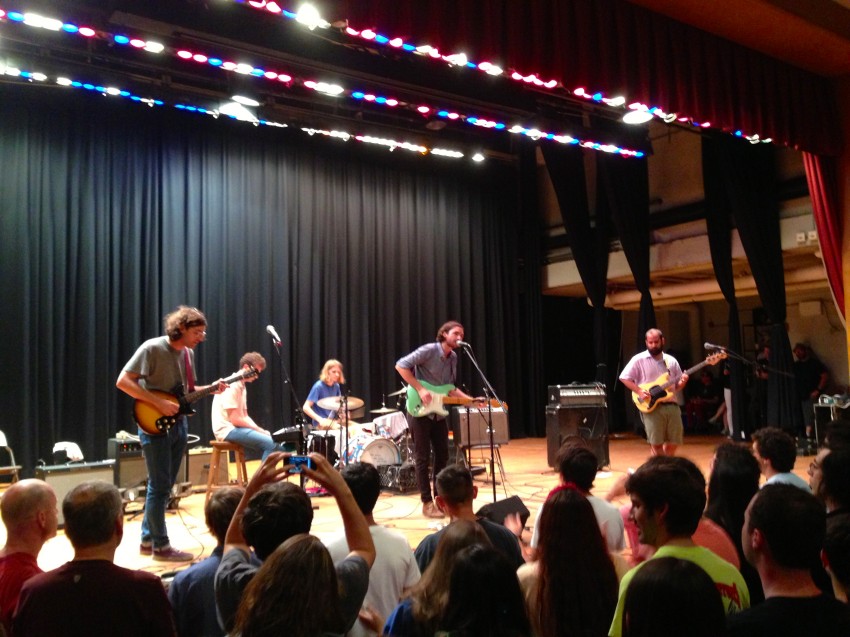 Yesterday Real Estate played at the Benjamin Franklin Middle School auditorium in their hometown of Ridgewood, New Jersey. The show was a benefit show for the Nick Currey Fund. Originally planned to occur outside, the show was moved inside since there was a chance of rain. This ended up being a once in a lifetime sort of show, as it's not everyday you see Real Estate play in a middle school.
This was a special gig for Real Estate, as many of their friends and family came out to support the cause. Real Estate rewarded all in attendance by playing and premiering some new songs. I was able to record two of them for you guys, and they're sounding pretty great. You can find both recordings below.
New Song #1:
New Song #2:

Glenn Mercer of The Feelies opened the show with his own band which features Dave Weckerman, also of The Feelies. During the encore Mercer and Weckerman joined Real Estate to do an epic cover of Neil Young's "Powderfinger." I was able to capture that for you guys as well. Enjoy that below.