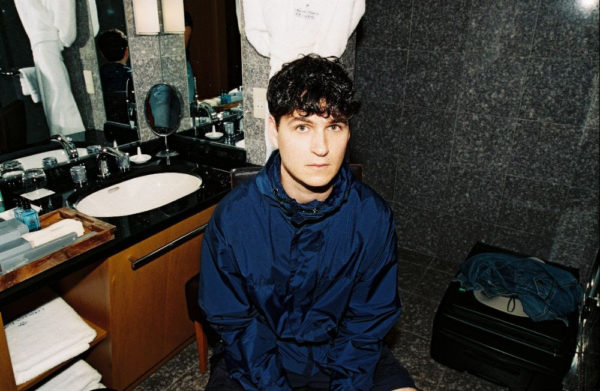 It's incredible to think it's been six years since we got new music from Vampire Weekend. The band that basically soundtracked my high school and college days has been largely absent in the latter part of this decade but have been teasing a new album since last year.
Today they finally announced that their new album is called Father Of The Bride and will be released sometime this Spring via Columbia Records. Along with the album title announcement came the release of two songs from the album: "Harmony Hall" and "2021," the first taste of the 18-songs that await for fans on the new LP.
"Harmony Hall" is a song that feels like new ground for the band, a mix of some more jammy elements (and even some Fleetwood Mac) but there's still plenty of that familiar Vampire Weekend sound there (with the song was written by Ezra Koenig and produced by Koenig and Ariel Rechtshaid, with additional production by former member Rostam Batmanglij and contributions from both Dave Longstreth of Dirty Projectors and Danielle Haim of Haim) – not to mention a reference to Modern Vampires of the City track "Finger Back.".
It sounds readymade for listening late night at a major music festival. "2021" is a brief track (at 1 1/2 minutes – written by Koenig & Haruomi Hosono and produced by Rechtshaid & Ezra Koenig and featuring vocals from Jenny Lewis) that feels like a throwback to many generations of the band, invoking a ton of feelings of nostalgia along the way.
It's clearly a new era of Vampire Weekend with literal changes to the band, as well as more symbolic ones, that paint this as a new part of their chapter as a band. One we're excited to see unfold and dig our teeth into the rest of Father Of The Bride very soon.
Enjoy listens to both "Harmony Hall" and "2012" below.
"Harmony Hall"
"2021":