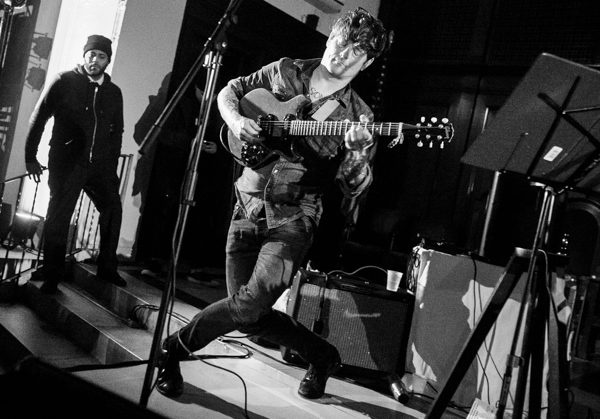 In 2017 John Dwyer and Brigid Dawson reunited for a new OCS album entitled Memory of a Cut Off Head, which was released via Dwyer's Castle Face Records. They followed it's release with two special shows bringing the album to life along with an 8-member band including current Oh Sees live members Tim Hellman, Paul Quattrone, and a three-piece string section.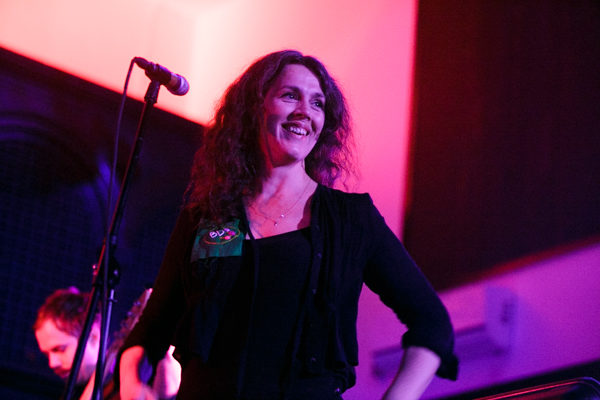 On December 16th they brought the show to New York for a performance at Brooklyn's Murmrr Theatre (find my interview with Dawson about the show here). It was great to see Dawson alongside Dwyer again, as it's been a while since we had seen her playing with him live. They ran through the album and OCS material in a delicate and chill manner, something very different than one typically expects when you think of Dwyer and the band.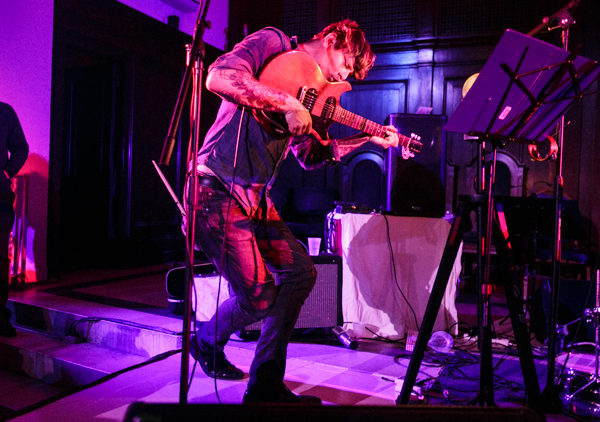 Just when the show was winding down, Dwyer told the fans to stand up out of their seats and come close as they kicked into an epic 15-minute version of Thee Oh Sees track "Block Of Ice." And just like that the show was completely transformed into a full out Oh Sees rockout with fans moshing and climbing over one another with all the fury that you'd come to expect from seeing the band. It was amazing to see Dawson back in on the action and a reminder of just how crucial her presence is to the band and we hope that she rejoins the group in due time again.
Find a full photo gallery from the performance posted in the photo gallery below.