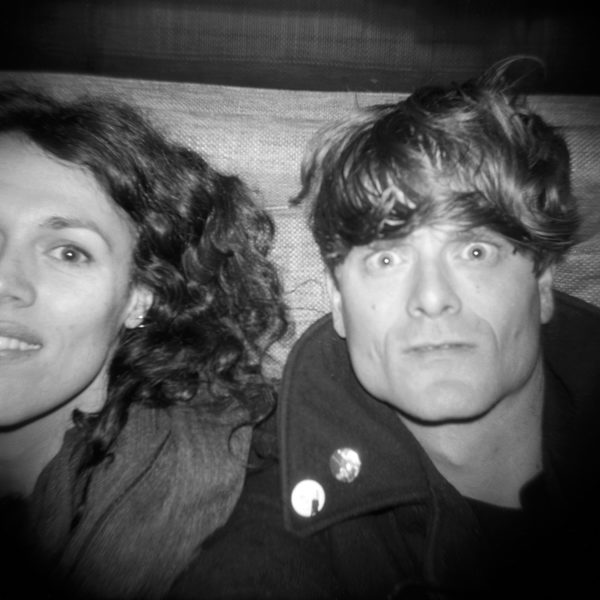 Last year Brigid Dawson and Oh Sees' John Dwyer came together last year to release a new OCS record, Memory of a Cut off Head. Next week they will bring the album to life at Mumrr Theatre on Saturday, December 15, that will feature Dwyer and Dawson leading an 8-piece band including current Oh Sees live members Tim Hellman, Paul Quattrone, as well as members of strings.
We recently had the chance to speak to Dawson ahead of the show to discuss the album, her working partnership with Dwyer, what fans can expect from the performance at the Mumrr Theatre, and what else fans can look forward to in the future.
Will: Hi Brigid, how are you today? Where are you located at the moment?
Brigid: Hi there Will, I'm good today. It's my day off, I'm in San Francisco, and I've been doing some cleaning around the house, and rented a couple of movies for tonight. I think it's going to be What Ever Happened to Baby Jane?…I just saw The Nanny with John when I was in LA, and it was wonderful. Bette Davis is so creepy in it.
W: Before the release of the new OCS record last year, it had been a while since Oh Sees/OCS fans had heard from you. What have you been up to of late?
Well, I've still been singing on most of the Oh Sees records, and one of John's Damaged Bug records, since I stopped touring. I've been doing some writing and recording of my own too this year. I've been painting and Drawing as usual. And also just learning how to be at home again after ten years spent mostly on the road.
W: Can you tell us about how you and John working together to record Memory of a Cut Off Head and how that album came together?
B: In the beginning of 2017, he asked me if I wanted to make an OCS record with him, I said yes, of course..and it was just a series of really nice visits to his lovely home and studio in Los Angeles, hanging out with the dogs and cats, lots of spectacular sunsets. We did it on his Tascam 388, and he brought some songs, and I brought a few, and we just worked through the singing parts and arrangements together.
W: How does it compare to make a quieter & stranger records with John compared to the more aggressive music that you guys have also made together? Can you discuss the difference in the process?
We had more time doing this record than we ever did before, I feel like most of Thee Oh Sees records were pretty rapid affairs, partly because we were so rehearsed from the road, partly because we recorded live all together mostly, so they would go quick. But Memory of a Cut off Head, was great to record because we had more time to do it, fool around with layering vocals, different voices (trying to sing like a Viking on "On and On Corridor"), and of course all the instrumentation, the Strings, Patrick Mullins coming in with his Saw, and the Synth and Noise bits that he and John did.
W: Your vocals have always been a great compliment to John's and vice versa. Can you talk about your songwriting relationship and how it has grown to its strongest point with this latest OCS release?
B: Thank you very much, that's lovely to hear. I love singing with John, and from the beginning of joining OCS, I have trusted his vision completely, really. I knew I was joining a band, that when I was old, regardless of weather anyone I knew liked it or not (and thankfully they did, mostly), I would be proud of the music we made.

John and I have played together for 13 years now, and I think we read each other pretty well. When I first started playing with John, I would would write my own parts, harmony's, keyboard lines. Often John would have suggestions too about what he wanted to hear. With this record, it was a more shared process, with both of us writing the songs.
W:  Do you miss playing Oh Sees material with John, Pete, and Mike and do you think you guys will ever come back together someday in the future?
B: I do, they are like brothers, and it has been a complete honor to get to play music with them all.

As for if we will all play together again, I cannot say, I have no idea. I think we all just keep moving forward don't we? Even if you are lovingly casting one eye backwards over your shoulder to the past…
W: You have the upcoming show in Brooklyn at Murmrr Theatre with an 8-piece band. What can fans expect from these shows each night?
B: Probably quite a lot of high-class repartee on Johns part…you can expect Shannon Lay in the opening set, whose voice and playing is utterly showstopping and beautiful, and she may sing a few with us too. And you can expect some real old OCS songs, and maybe a surprise at the end..
W: Are there any plans in the future for more OCS releases with John?
B: I hope so.
W: And finally, what other future projects do you have coming up that fans can look forward to?
B: An album I've been recording this year, I'm mixing it now..it should be out next year sometime. It will be my first, on my own, and it's very exciting.
---
Join the conversation