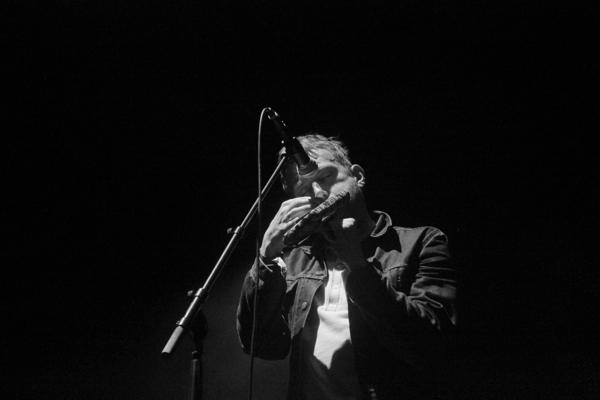 I'll always be bitter that Governors Ball placed Outkast against Damon Albarn, a tough decision no matter how you look at it. Thankfully I had my decision made for me, as I got approved to shoot Albarns set. Due to the conflict with Outkast, the crowd was shamefully less packed than it would have been if he had been placed against anyone else, but it didn't phase the man one bit.

He still came out and performed with all that he had, and then some. The show was a lot less chaotic than his SXSW Fader Fort performance, but he still gave us an equally impressive set that featured tracks spread throughout his impressive career. As expected, the majority of the set was from his newly released solo album Everyday Robots, with "Heavy Seas Of Love" being a standout moment of melancholy. He also played quite a bit of Gorillaz, including "Feel Good Inc." which saw featured guests De La Soul fulfill their parts live and "Clint Eastwood" with Chicago rapper Vic Mensa, who was celebrating his 21st birthday. Not a bad way to ring that in.
Albarn also made way for some Blur songs ("Out Of Time", "All Your Life") and The Good, the Bad & the Queen (Kingdom Of Doom", "Three Changes"). Backed by his band The Heavy Seas and a string section, the performance was as tight knit and on point as you'd expect. Sure, I would have loved to catch Outkast (I'll see them at Firefly next week), but I can't be upset with such a wonderful set from Albarn.