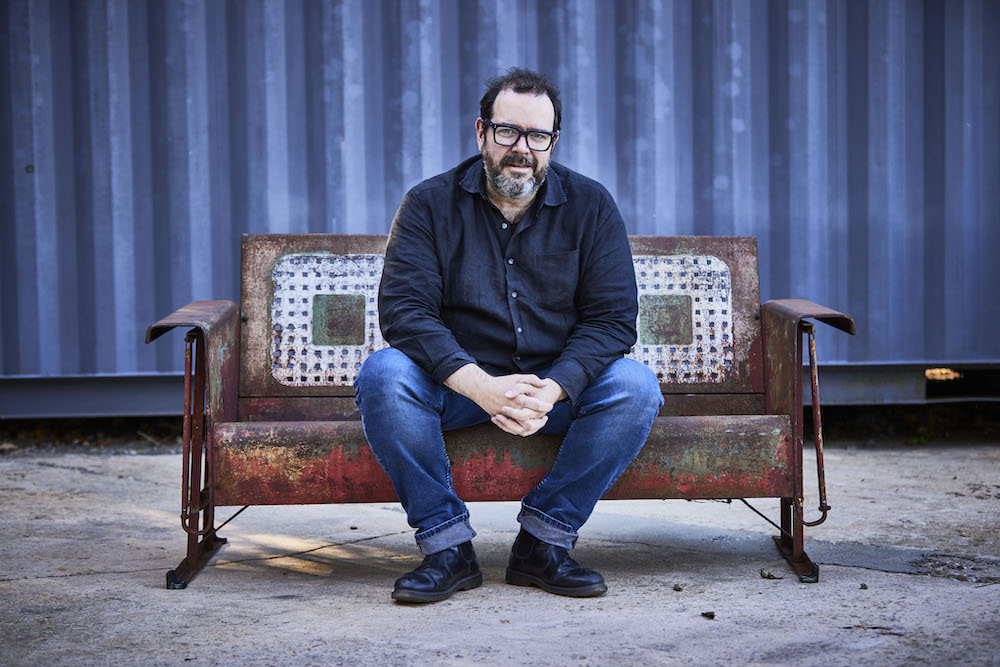 Blueburst is the inspiring project of Craig Douglas Miller. Why is it inspiring? Because the Atlanta-based musician is releasing his debut album at the age of 50. After his 90's band The Reach never quite panned out, Miller entered a two decade long period of musical hibernation, the result of "untreated clinical depression, writer's block and "perhaps a few too many gin and tonics", as Miller puts it.
Well better late than never, as he finally found new inspiration after connecting with guitarist Marty Willson-Piper (The Church, Noctorum, All About Eve), finding a trusted mentor and collaborator along the way.
Lead single "Vanish" is our taste of what is to come, and it's a good one at that. Big anthemic chugging guitars and a punchy rousing tone and spirit that certainly feels like an artist who has been keeping his musical talents innate and within. It's a sound that certainly captures that 90s spirit, but in a way that feels modern, fresh, and full of life and inspiration.
Speaking on his return and the single, "Miller" adds:
"I wasted 20+ years doubting myself and not finishing any music. So it's extremely gratifying to be back now with the best music I've ever made. And it's been a joy doing it with one of my favorite guitarists of all time.
Much of today's so-called 'alternative' rock seems to have become just as overproduced and slick as the pop records they are supposedly an alternative to. But most of my friends, and a lot of younger people as well, are still listening to the albums we grew up with, I think because there's a rawness and honesty in that music. That's what we aspired to with Blueburst.
Find "Vanish" available to stream now below.
---
Join the conversation