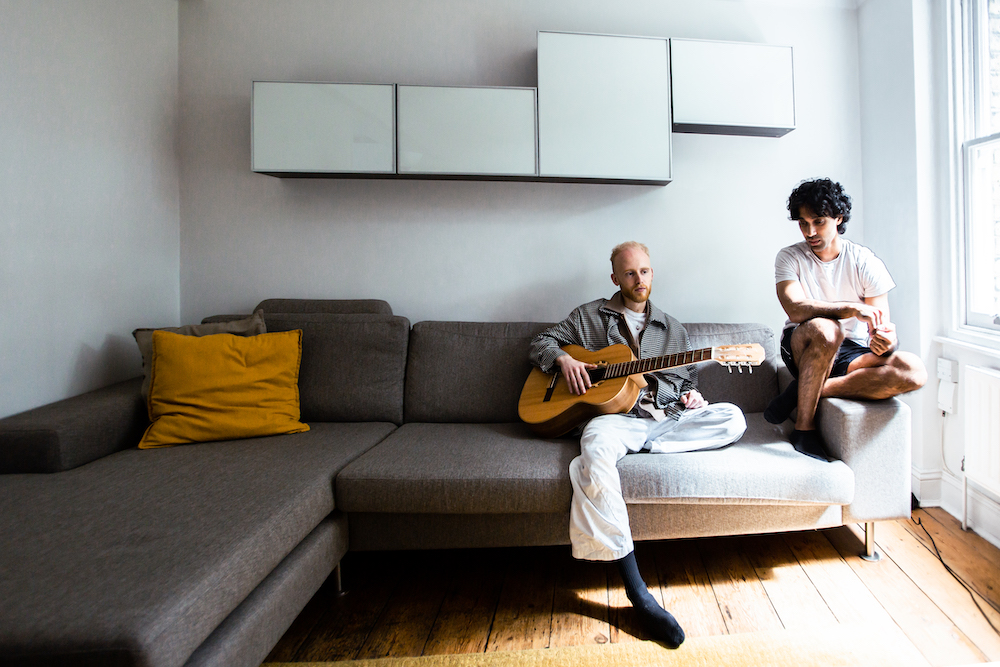 British-based songwriting duo James Chelliah and Cam May kicked off the new year with the release of their new album, i cannot tell, i do not know.
The release is described as an "existential indie rap project" that is accompanied by a graphic diary created by textile designer and illustrator Grace Joyram.
The goal was to capture the wide range of "emotions experienced and explored throughout the pandemic and subsequent lockdowns." It's a weird time to exist and the project serves to capture this period in their own unique way.
The album itself is exemplified most strongly by its closing track "something, at last," a track that captures a bit of an early 2010s indie hip-hop sound that features a light charming set of arrangements that wonderfully pave the way for observational lyrics that are well-timed and feature a Frank Ocean like chorus and vibe that packs a ton of heart.
You can stream and buy the album (name your own price) at Bandcamp and check out "something, at last," directly below.
---
Join the conversation