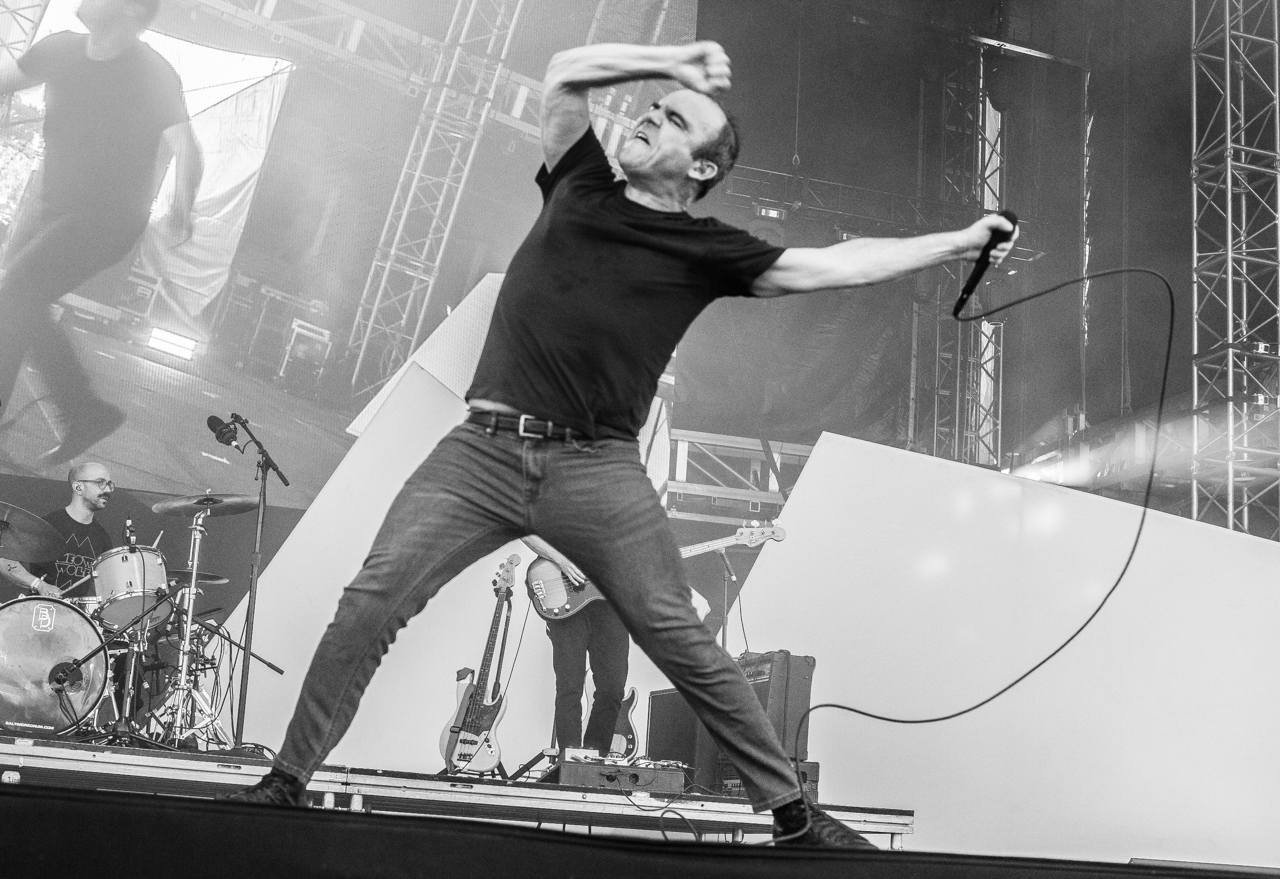 It's hard to believe that it's been ten years since Governors Ball first took place, finally giving New York City a musical festival that we could call our own. It was disappointing that we did not get to enjoy it – or any other music festivals – last year due to the pandemic but the wait only made its arrival that much more meaningful and welcome.
This year's Governors Ball took place at Citi Field instead of the usual stomping grounds of Randall's Island. While there were many good aspects of the festival taking place on the Island, there was a welcome different feel and element about having it at the Citi Field parking lot, mostly in terms of easier public transportation options to get in and out of the festival.
Our day began with a set from the rising Bartees Strange, who finally gets to tour his impeccable debut album, Live Forever. From there we caught Leon Bridges, who has fully ascended into a full-out star, delivering a soulful pop star-esque performance that has him on a much different playing field than when we first caught him many years ago.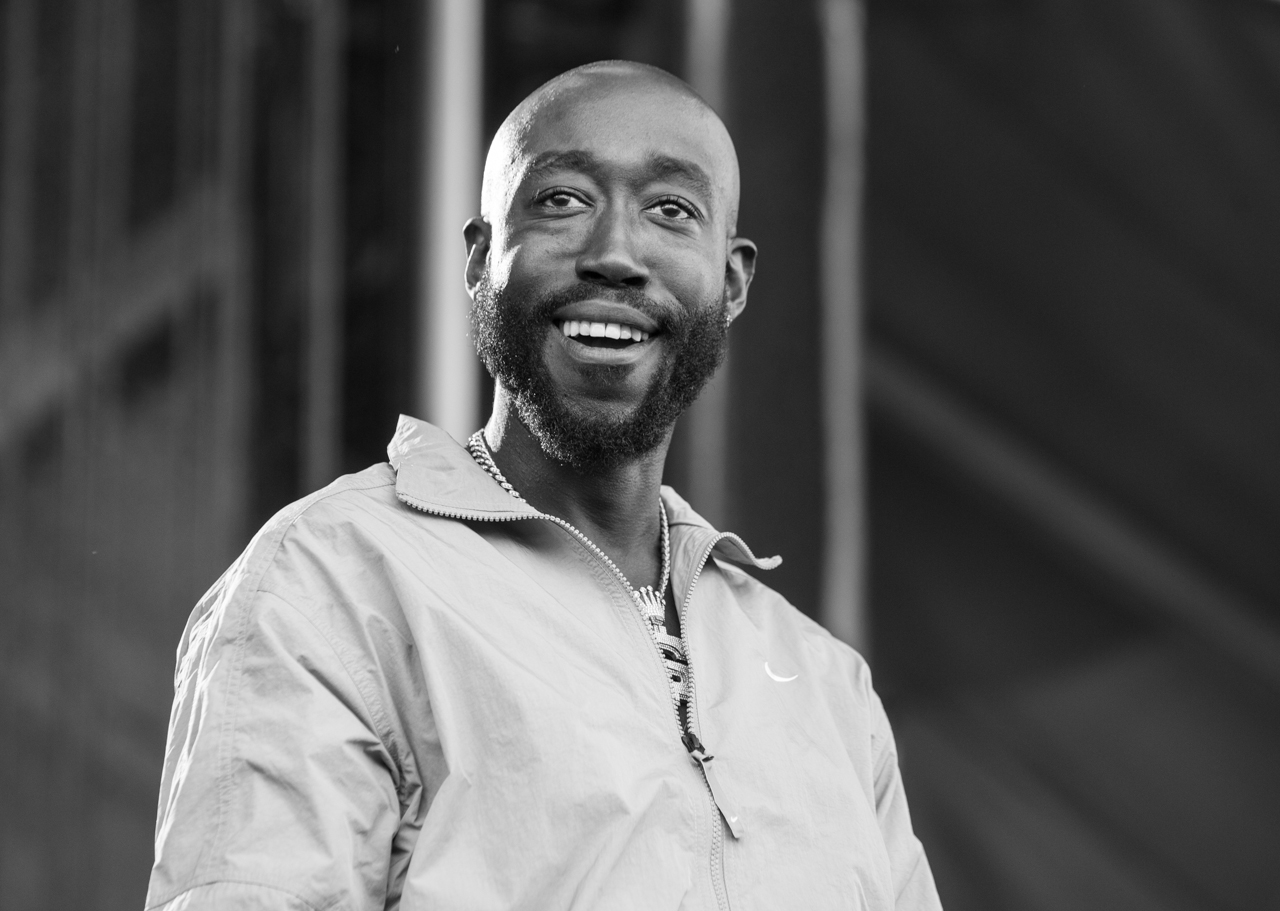 Up next was a captivating set from Freddie Gibbs & The Alchemist who got to bring the songs of Alfredo to life, one of our favorite albums of the entire year. We caught a bit of Orville Peck's set before running over to catch Future Islands, who continued to remind us why they are one of the most vital live acts that we are lucky enough to have working today.
Although they were without their normal drummer Michael Lowry who was out with Covid, longtime monitor engineer, Matt Ricchini, was able to fill in wonderfully and added a loose dynamic to their set which was as captivating as ever.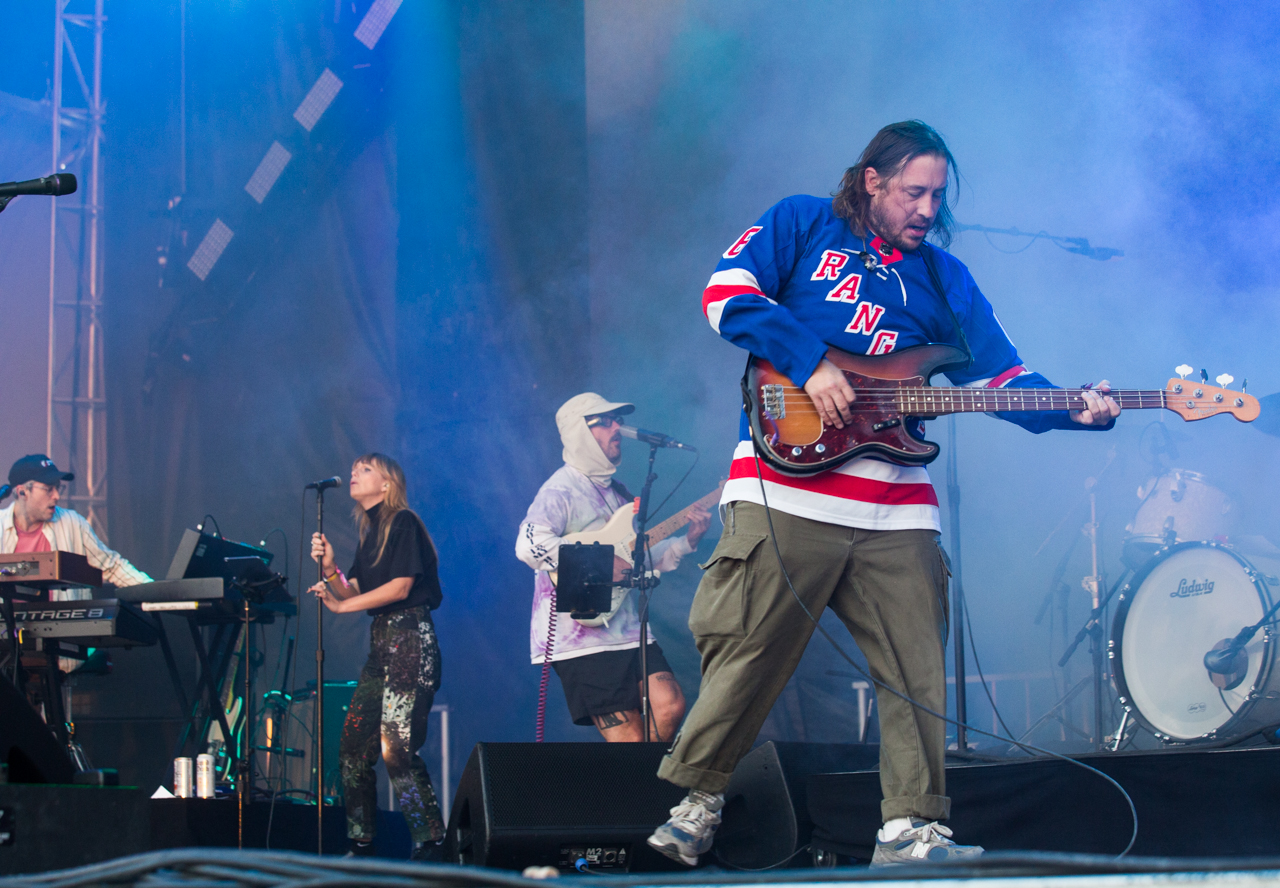 We then caught a performance from Portugal. The Man whose stock has continued to rise ever since the major success of "Feel It Still" has launched them into flirting with pop stardom. But the band honed in their rock and roll roots by opening their set with Metallica's "For Whom the Bell Tolls" and Pantera's "Cowboys From Hell" before diving into all of their best material – not to mention their fairly regular cover of "Dayman" from It's Always Sunny in Philadelphia.
It was a great first day back with the festival, a welcome return for Governors Ball in New York and marking a new era in Queens.
Find a full gallery of photos from all the performances below.
Bartees Strange:
Leon Bridges:
Freddie Gibbs & The Alchamist:
Orville Peck:
Future Islands:
Portugal. The Man:
---
Join the conversation