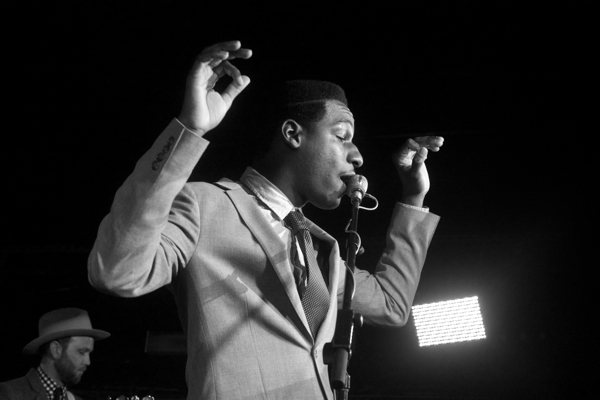 Fort Worth musician Leon Bridges has already amassed quite a dedicated following even though he's only released a handful of songs. And at just 25-years-old, he's doing it by making smooth retro rhythm and blues, a sound way beyond his years. In less than a year, he went from playing local coffee houses, to being snagged by Columbia Records. By turning back the clocks during a time period where everyone is too busy looking ahead, Bridges is ironically doing something much different, and people are rightfully falling in love.

Last night Bridges played his first official show in New York City (he played a private show in December) at Mercury Lounge, a show that sold out immediately, and was sitting tightly at almost $90 a pop on secondary markets. So it was safe to say that this first look at Bridges was one of the hottest first look performances that you'll see all year. The anticipation could be felt throughout Mercury Lounge before Bridges and his band took the stage. Everyone in attendance seemed like a huge fan of Bridges already, and he hasn't even released an album yet.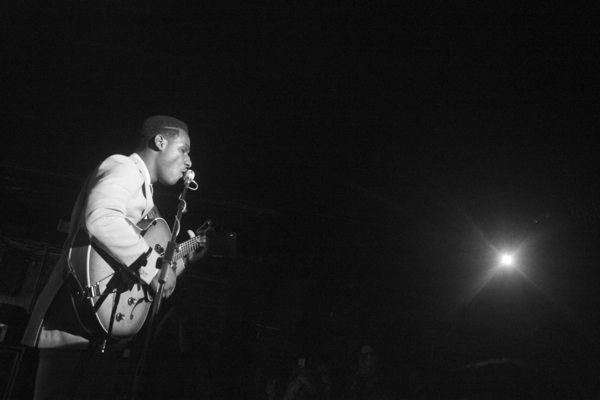 He took the stage backed by a seven-piece band which included two female backup singers as well as Austin Jenkins and Josh Block of White Denim (on guitar + drums respectively). They gave plenty of life to Bridge's soulful swing, a well-rounded and quite full punch that made his too good to be true vocals even more staggering.
His set was surprisingly lengthy at 13-songs, full of readymade classics such as the introductory tracks "Coming Home" and "Better Man' which sent the internet ablaze last year. He played a lovely tune called "River" during the encore along with the backing singers, that was a perfect way to close out the night.
You could tell that the crowd was swooning at every moment, lost in the moment, one that we were lucky enough to witness in such an intimate venue. In time, the rooms and crowds will only get bigger (he's opening for Sharon Van Etten at Warsaw tonight + tomorrow), and with the backing of Columbia Records, I'm sure that Bridges will be a major household name in no time. The world of popular music desperately needs someone like Bridges, a figure who is releasing music with genuine heart and soul that instantly connects.
Bridges debut album is expected to drop later this year. Based on what he played last night, we're in for a real treat.
Setlist:
1. Better Man
2. Brown Skin Girl
3. Flowers
4. Pull Away
5. Smooth Sailing
6. There She Goes
7. In My Arms
8. Coming Home
9. Daisy Mae
10. Twistin & Groovin
11. Lisa Sawyer
12. Shine
Encore:
13. River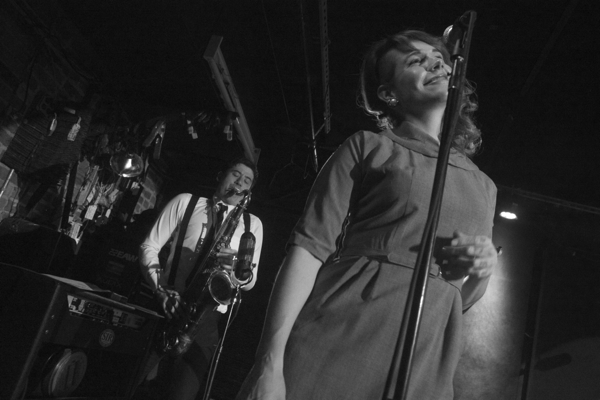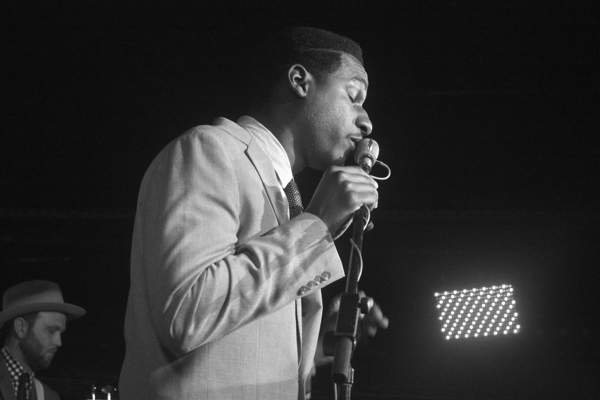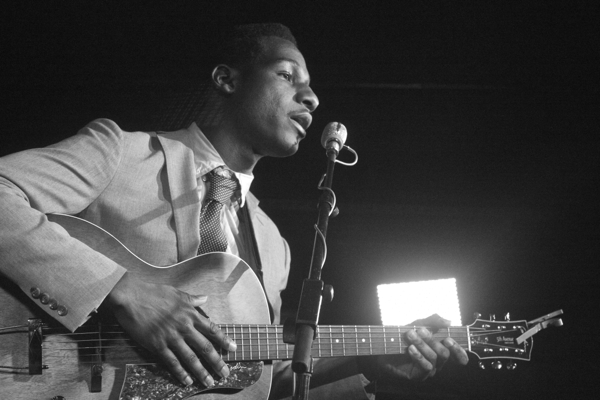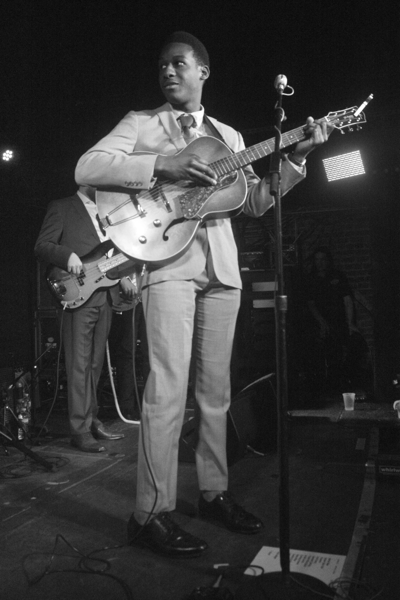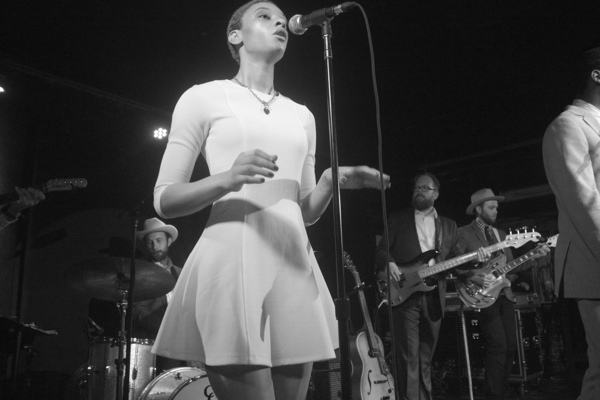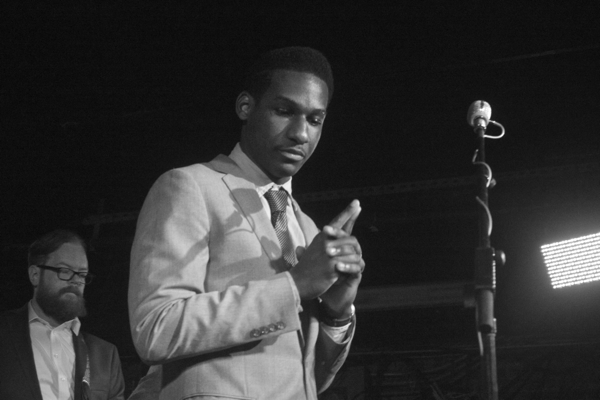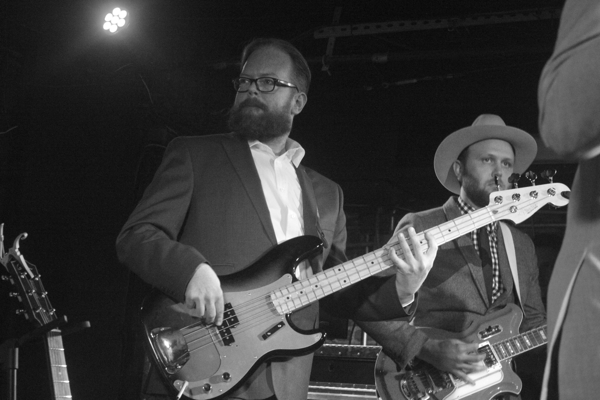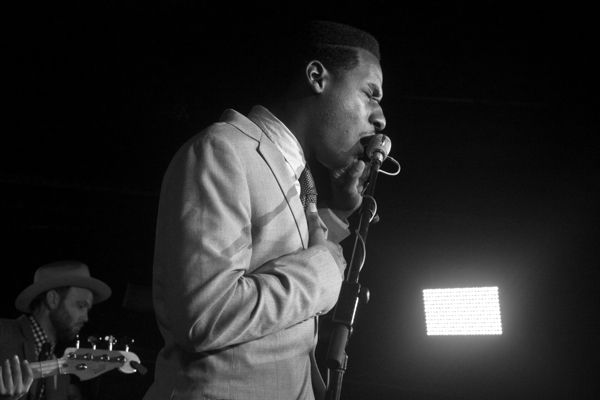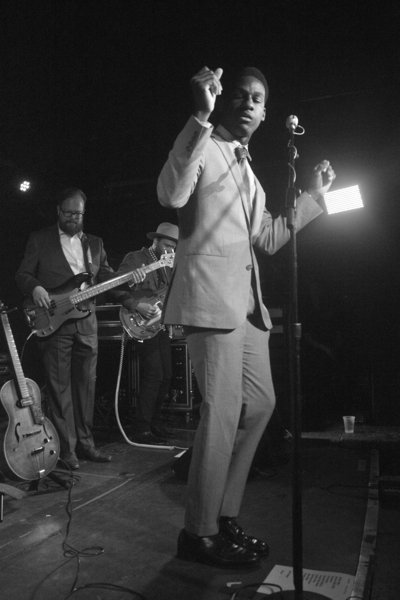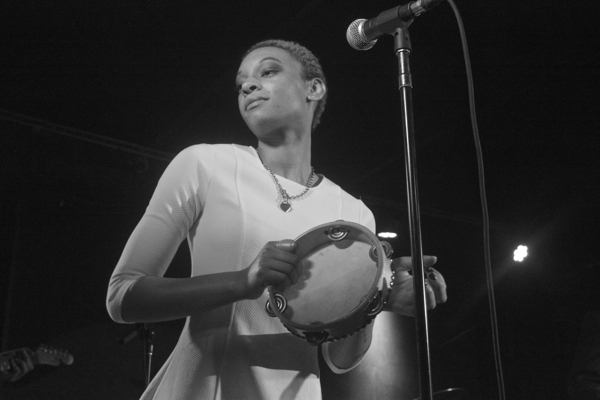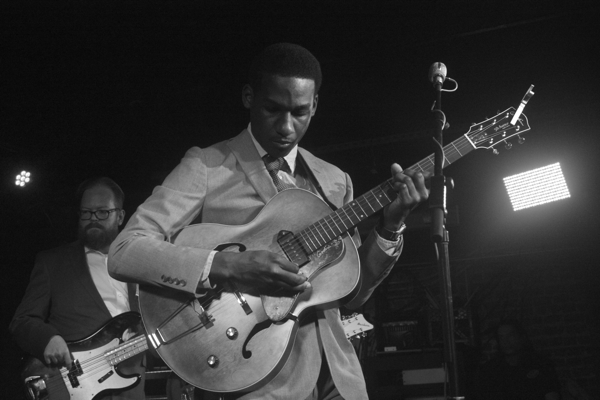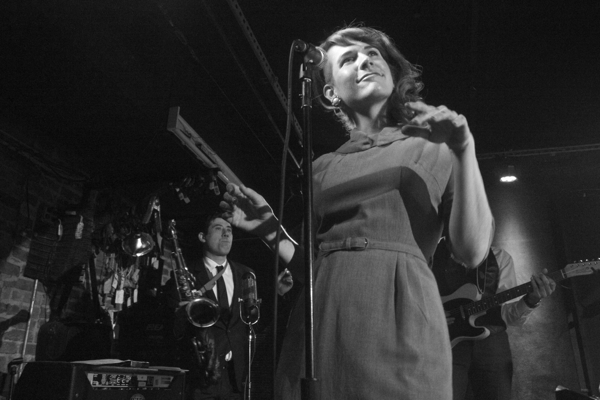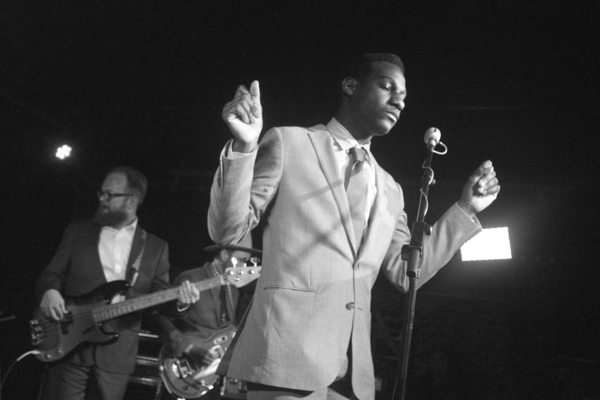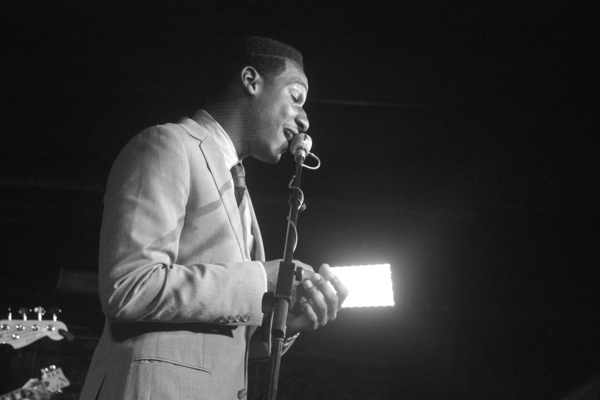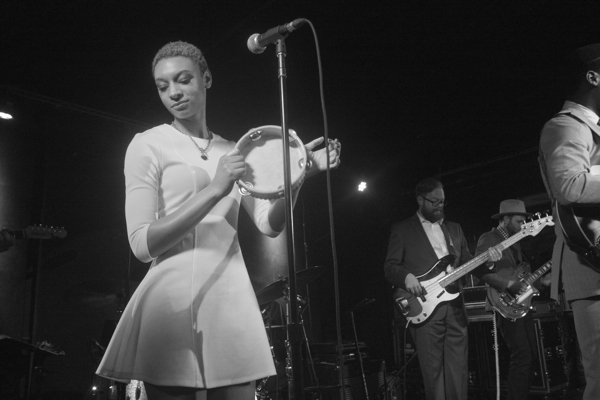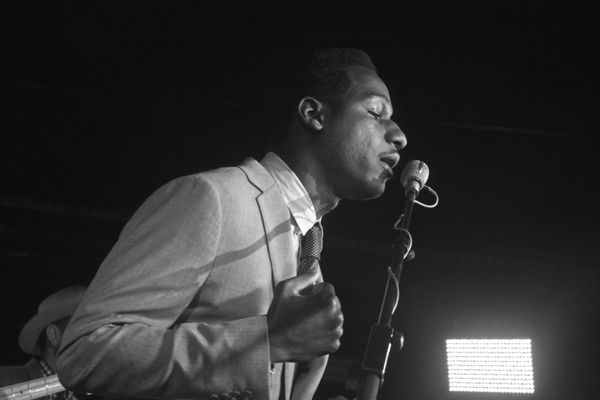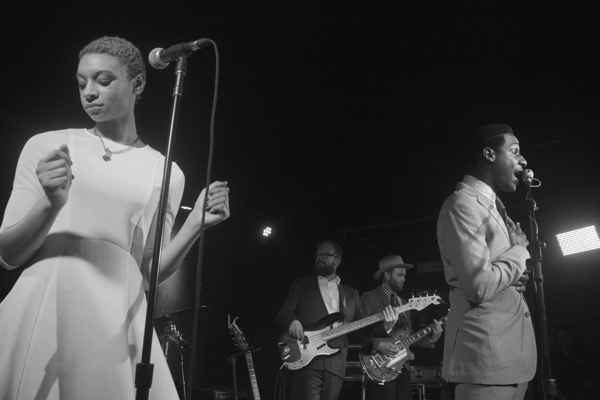 ---
Join the conversation