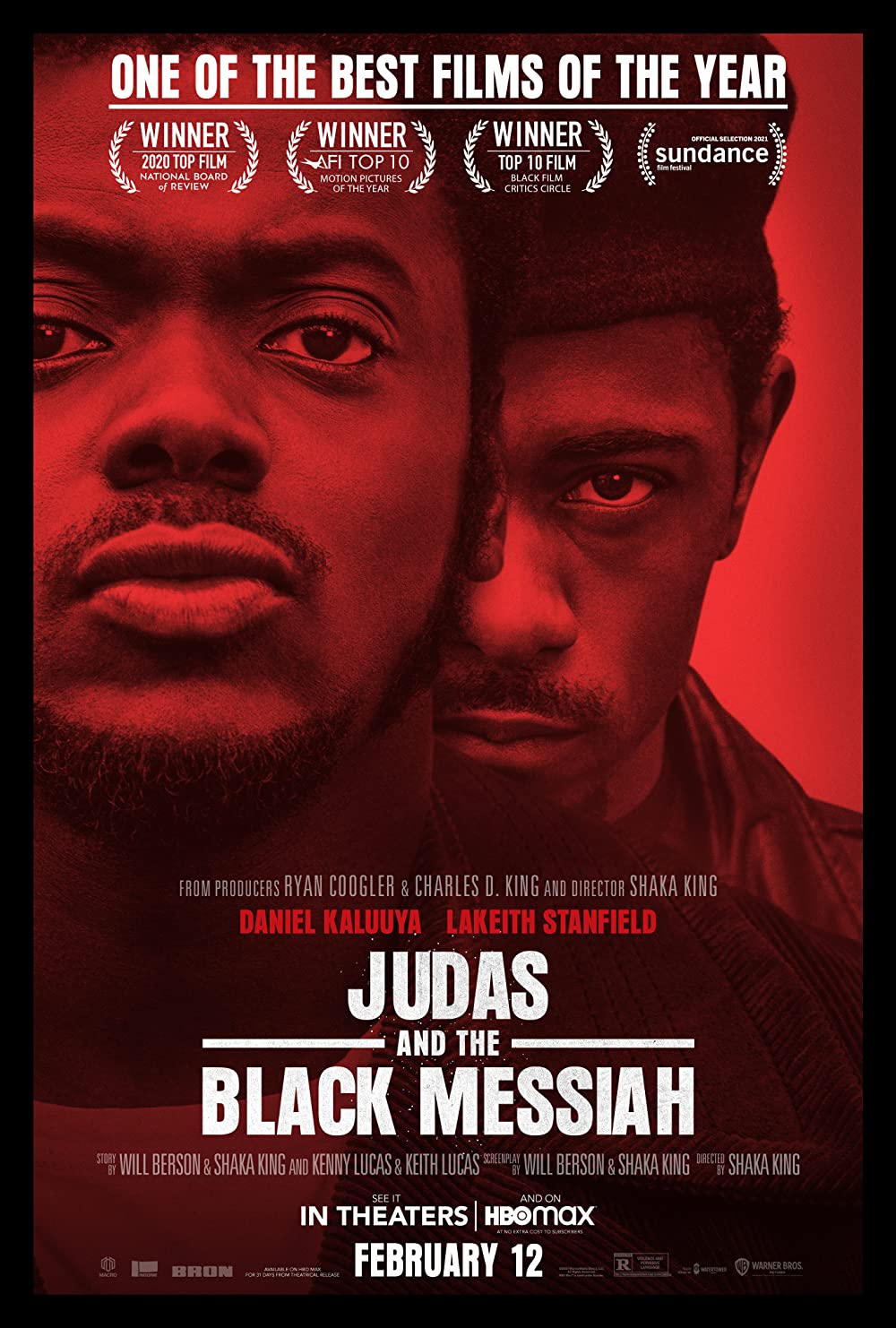 When we first meet the young version of William O'Neal (Lakeith Stanfield) in Shaka Kings' Judas and the Black Messiah, he is pretending to be an FBI agent in order to try and steal a car by less-than-traditional means. It doesn't go as smoothly as he intends and wouldn't you know it, he is then brought in by a real FBI agent Roy Mitchell (Jesse Plemons) who is ready to send him away to prison. But he offers him a deal to stay out of jail: join the Black Panthers and more specifically, gain the trust of Fred Hampton (Daniel Kaluuya), the chairman of its Illinois chapter.
At first O'Neal struggles to gain the trust of other Black Panther members Bobby Rush (Darrell Britt-Gibson) and Judy Harmon (Dominique Thorne), but soon he breaks through and gains the trust and friendship of Hampton. In due time he becomes an intigrual part of Hampton's security detail and eventually a trusted member of the Black Panthers.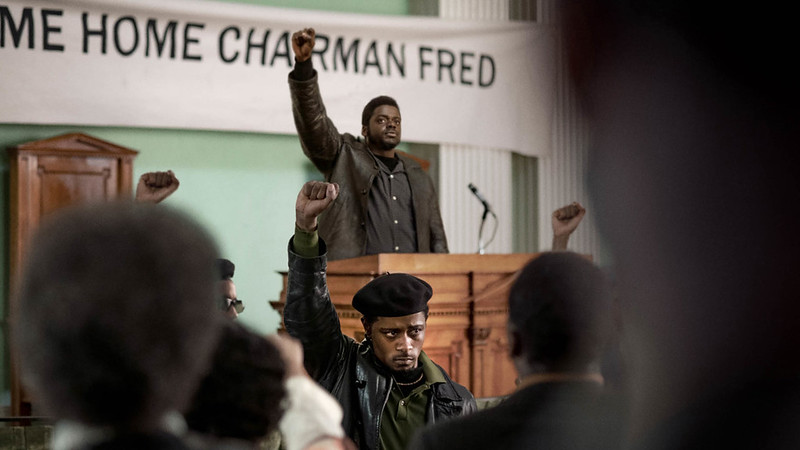 Just when you see how deep he is getting with them, Mitchell is always there to remind him whose side he's really on and to require a new piece of useful critical intel or for him to commit a new act that may raise suspicions about why O'Neal is really there.
At its core, King's film is a display of the talent shared by Kaluuya and Stanfield, two of the most promising rising talents working in Hollywood today. Kaluuya is commanding and compelling as Hampton, completely putting himself into the character and electrifying every time he's on screen. While not as showy, Stanfield gives a more understated look at the inner turmoil that he is stuck between self-preservation and loyalty.
King's direction is air-tight, really capturing all that unfolds with confidence and trust in his actors to make the action and screenplay burst onto the screen on their own. The power is all there, King doesn't have to overplay his hand or reach into preachy territory, he trusts his audience enough to do the heavy lifting themselves.
While some aspects of this may feel familiar to movies about a mole infiltrating a group says or movies about political and societal issues that are prevalent today. I would have liked to see a bit more development into the relationship between Hampton and Deborah Johnson (Dominique Fishback) and better handling of the events surrounding Jake Winters (Algee Smith).
Yet the performances and the true to life story are enough to make this a naturally compelling film that is sadly still very timely and relevant today. It's ending will leave you shattered and stunned as you realize that not that much has changed over the years and we still have plenty of work to do. As well as the tole it took on O'Neal, who wain a tragic and winless position.
---
Join the conversation