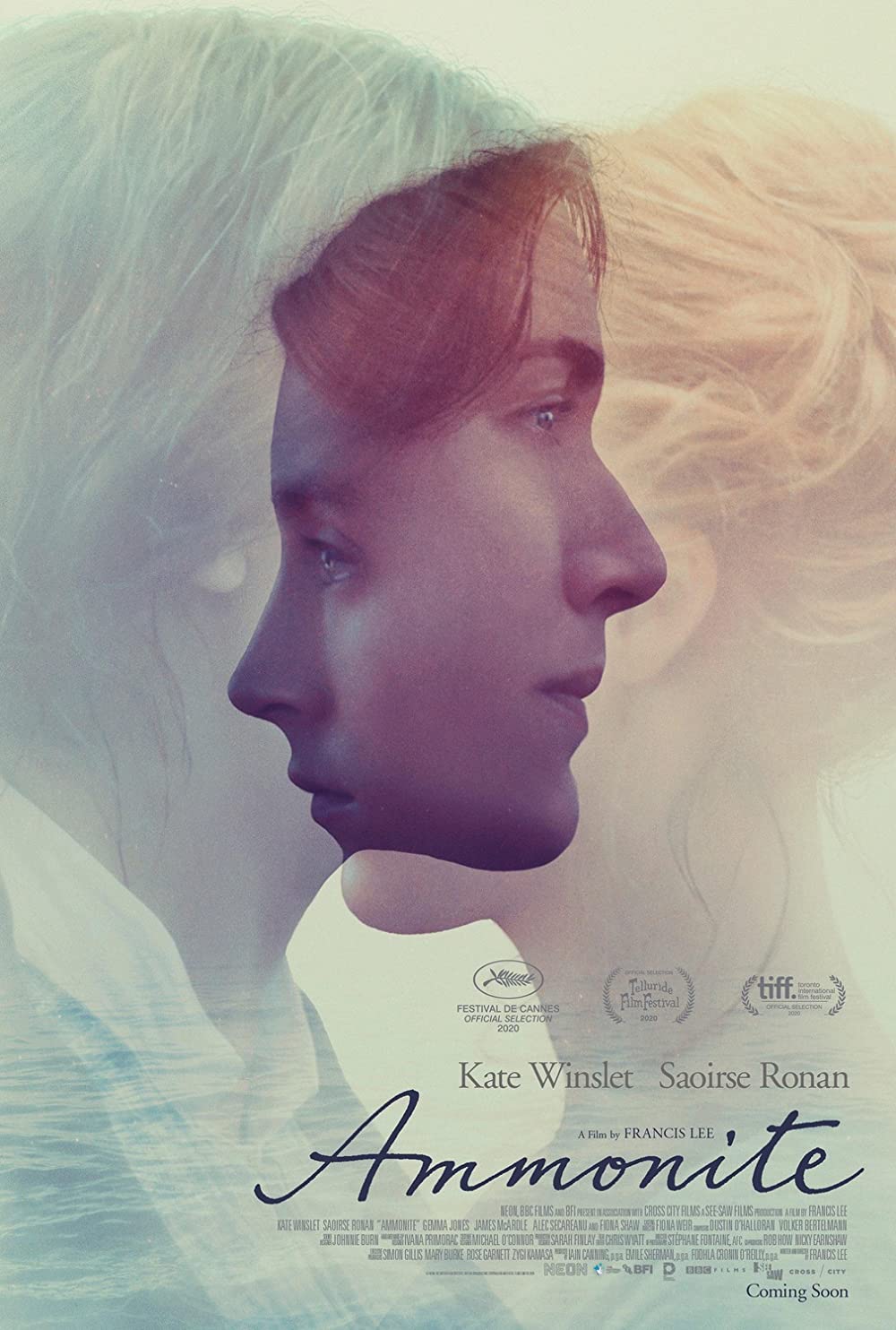 Frances Lee's Ammonite has the unfortunate luck of being released a year after the spellbinding Portrait of a Lady on Fire. This is surely not fair to the film but it feels like it sadly is being compared to Céline Sciamma's lesbian love story because of the similar plot but a similar time period and a seaside setting. Yet what it comes down to is Ammonite is a well-crafted film that has the ingredients for what should be a compelling period piece romance yet it fails to ultimately be more than that.
We meet self-taught paleontologist Mary Anning (Kate Winslet) in the 1840s who seems to thrive with her time alone, not up for much personal interaction except with her sickly mother (Gemma Jones) who she lives with on the coast of Lyme Regis
She makes ends meet by selling fossils to the wealthy elite, including Roderick Murchison (James McArdle), a tourist who comes to her office with a business proposition for her. Initially, he wants Anning to take him out on one of her expeditions with her so he can gain some insight into the trade and some bragging rights amongst his other rich friends. decides to also entrust her with the care of his wife Charlotte (Saoirse Ronan) who is recovering from a personal tragedy. He hopes that the time with her out on the sea will heal her.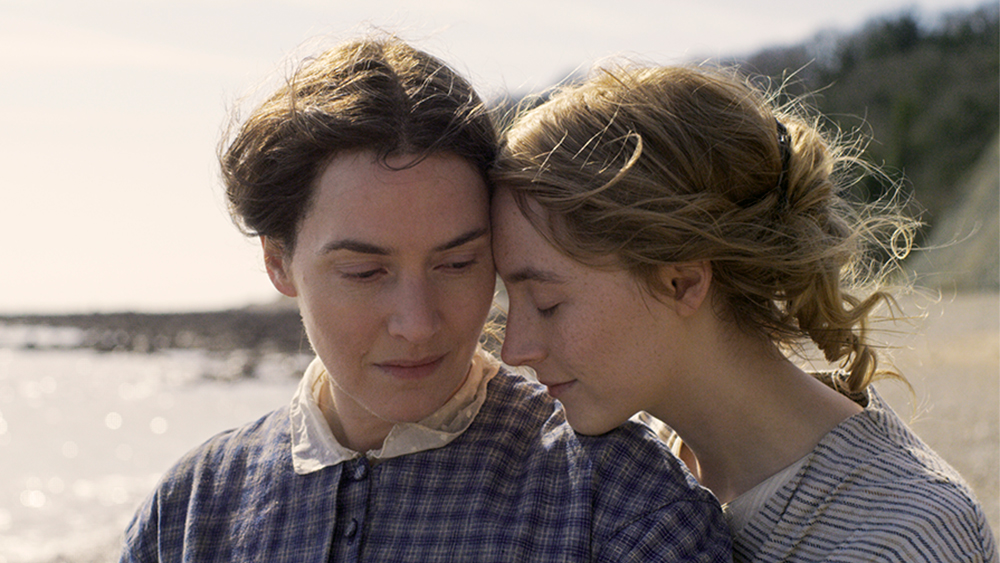 Charlotte doesn't want to be there and Mary doesn't want to babysit someone. But the money is too good to pass up and something remarkable happens when they finally stop putting up their own individual walls: they bond. Their friendship soon blossoms into something much more and of course, all the complications that the system naturally would bring, let alone in the 1840s.
Lee fully engulfs the viewer into this time period, shooting it in a style that feels like its shot on film while putting the audience fully in the mindset of its seaside location. While the performances from Winslet and Ronan are both strong, its not enough to elevate the material into a more compelling fashion.
As good as the actors are here, there is still something missing chemistry wise between the two and the story feels stagnant as a result. Lee knows how to frame the film to communicate visually, but he is often too heavy-handed with his symbolism that often feels stifling. While the costumes, the production design and natural setting all make for some fine moving images, the love story never rose to a level that felt compelling or quite frankly, emotional.
Ammonite ends up feeling like a beautiful artifact found that you feel like you should appreciate more, and maybe others do, but it just doesn't register in the way that you hoped it would.
Rating: 6.0/10
---
Join the conversation