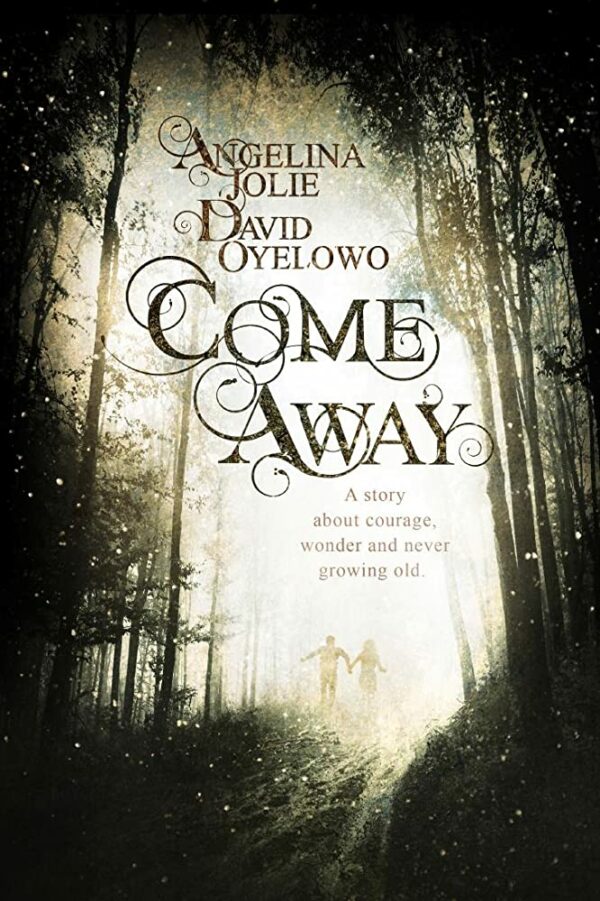 Come Away | Brenda Chapman | Urbanworld 2020

We can all use a bit of an escape right about now. And what has been a more reliable provider of escape throughout time than the power of stories, more specifically, fairy tales? That's the essence of Come Away, directed by Brenda Chapman from Marissa Kate Goodhill's script that combines the parts of two of the most beloved and famous fairytales into something of a joint venture – to disappointingly mixed results that do anything but bring them to life.
In Come Away, Alice from Alice's Adventures in Wonderland and Peter from Peter Pan are reimagined as siblings, Alice (Keira Chansa) and Peter Littleton (Jordan Nash). They live a nice idyllic life on the outskirts of London with their parents (Angelina Jolie and David Oyelowo) and older brother David (Reece Yates).
Things take a turn after tragedy strikes and takes David away from them. Their lives are forever altered, and it's up to Alice and Peter to use the power of their imagination and whimsical gifts to make things a little bit better for everyone.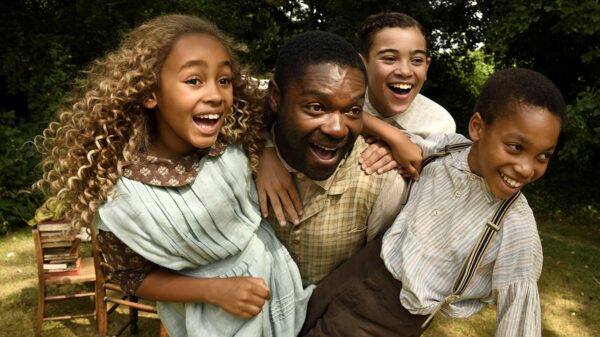 Like many fairy tales, the film is rooted in tragedy and how these characters are able to find ways to prop up their emotionally fragile parents. Their mother spends her days channeling her grief into making a hat that was supposed to be a gift for David. Their father falls into his old gambling ways and pays the price. Meanwhile, all of their lives become troubled by the presence of their wealthy and extremely snobby aunt (Anna Chancellor), who plays the villain of sorts, along with their uncle (David Gyasi).
This is the live-action directorial debut for Chapman. In her career to date, she has directed animated films such as Brave and The Prince of Egypt, as well as writing the Disney classics The Lion King and Beauty and The Beast. That said, it's understandable why she was picked to helm a project that relies solely on the heart and soul of imagination. But for all the possibilities here, it's just a shame that the film feels so bogged down and rather joyless.
It feels half rooted in reality with sprinkles of the fantastical but doesn't have a steady enough footing in either realm to pull you in or make you emotionally involved. There isn't much amazement or wonder to be found here, just a sub-par forgettable drama that has an element of these beloved fairy tales forced down its throat. Jolie and Oyelowo do their best to inject warmth here, and they – along with the child actors – all do a fine job, but it's not enough to elevate any of the material.
While the idea is one that could have been a source of great inspiration and imaginative glee and wonder, Chapman seems stuck between a film made for children and adults. It's a bit too heavy and dramatically dark for kids and it never quite emerges in a coherent fashion to pull in adults a bit more. It seems to try to please everyone and as is so often is the case, Come Away ends up feeling like a hollow (yet goodnatured) film meant for no one.
Rating: 4.5/10
Come Away premiered at Sundance, closed the 2020 Urbanworld Film Festival, and doesn't currently have US distribution.
---
Join the conversation