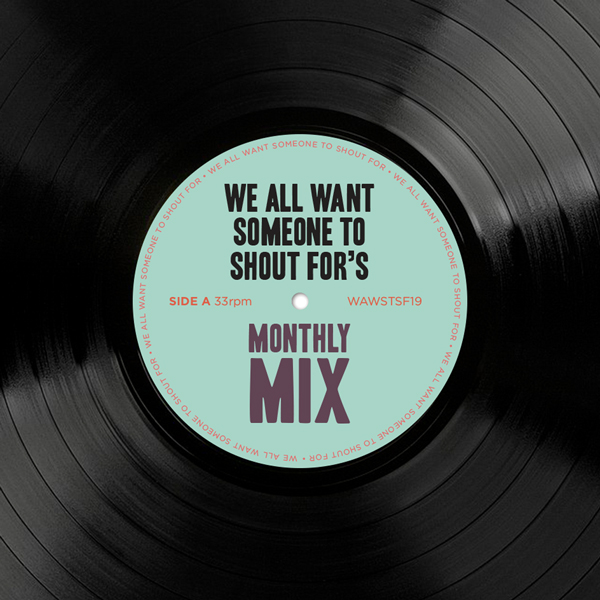 Artwork by Anthony Bauer
The summer of 2020 has taken us to hell and back and although it moved at a seemingly glacial speed, here we are somehow staring at August not knowing where all the time went.
July was a busy month with a ton of big releases from both rising and established indie acts, and of course a fair share of brand new artists making a great impression on us.

Here is my monthly mix for July 2020. You can find the spotify mix here or find it embedded below. Follow the playlist if you dig what you hear and tell a friend.
1. Sufjan Stevens – "My Rajneesh"
2. Fontaines D.C. – "No"
3. Sad Night Dynamite – "Icy Violence"
4. Flyte – "Losing You"
5. Multimagic – "Believe It"
6. Little Rooms – "Shoestrings"
7. Doves – "Prisoners"
8. Nisa – "Giving"
9. The Beths – "Acrid"
10. Arran George – "18 Wheeler"
11. Future Islands – "For Sure" 11. Anjimile – "Maker"
12. DC – "Tears, Sweat, Blood"
13. Courtney Marie Andrews – "If I Told"
14. Junodream – "Easy Life"
15. Agent blå – "Atopos"
16. Protomartyr – "June 21"
17. Byland – "Believe"
18. Shaun – "Play Dead"
19. Helena Deland – "Lylz"
20. Moon Panda – "Slow Drive"
21. Matt Berninger – "Distant Axis"
22. IDLES – "A Hymn"
23. Hovvdy – "Runner"
24. Local Nomad – "Summertime"
25. My Morning Jacket – "Feel You"
26. King Casio – "B.B.B.C"
27. Dawes – "Who You You Think You're Talking To?"
28. Dehd – "Haha"
29. Goldmyth – "My Mistake"
30. Sylvan Esso – "Ferris Wheel"
31. Slow Caves – "Walk in the Park"
32. The Go! Team – "Cookie Scene"
33. Mandrake Handshake – "Mandragora"
34. Priestgate – "NOW"
35. King Gizzard & The Lizard Wizard – "Honey"
36. Holy Motors – "Country Church"
37. The Nude Party – "Shine Your Light"
38. Sleepy Gonzales – "Motorbike"
39. Windser – "July"
40. The Avalanches – "Wherever You Go" (feat. Jamie xx, Neneh Cherry & Clypso)
---
Join the conversation