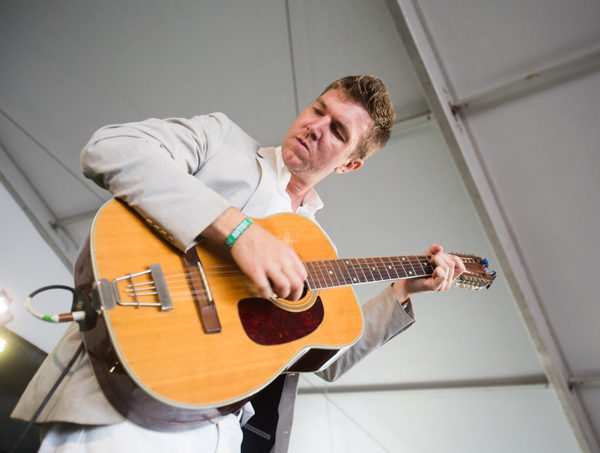 Hamilton Leithauser is preparing for the release of his new album, the long-awaited follow-up 2016's I Had a Dream That You Were Mine. We got our first official taste yesterday with a hilarious teaser video starring Ethan Hawke that gave us a taste of a new song from the album entitled "Here They Come."
Now a few hours later, "Here They Come" has been officially released. The track captures that distinctive Hamilton Leithauser sound of vivid imagery and an overwhelming feeling of nostalgia. Not to mention a big chorus that brings it all home.

It's hard to believe it's been over three years since his last official album. We are very much ready and "Here They Come" is an encouraging sign that he's got another good one instore for us.
Enjoy a listen to "Here They Come" below.
---
Join the conversation