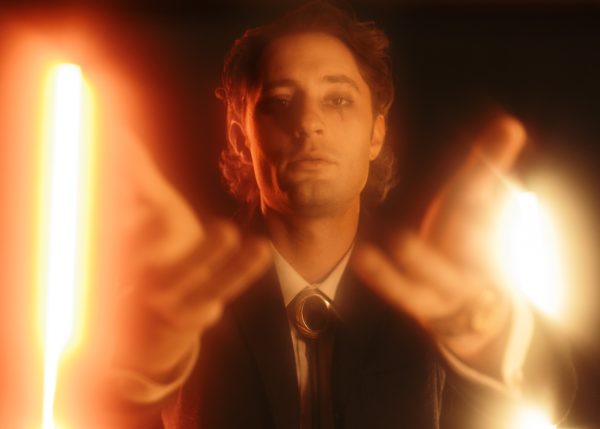 Photo by Travis Emery Hackett
Brooklyn-based musician HNRY FLWR will release his debut album later this summer, the first new release since his 2017 EP FLOWERAMA.

"Waiting Room" is the first single taken from the album and it's a shimmering beauty that hits hard with a strong emotional core. There are some large-scale widescreen cinematic qualities to the track that have an expansive reach, like a mix of Bruce Springsteen and The War On Drugs.
The song comes from a tough emotional place for FLWR, who describes the formation of the song below:
I wrote the lyrics for this song while waiting for my close friend/bandmate in a pediatric cancer clinic waiting room, here in NYC. Between his battle for his life and an intense breakup I just had, I was feeling terrible. As I was waiting, a volunteer clown came in and started making all the kids laugh. It completely shook me — seeing these sick children finding joy helped me find my own joy amid the darkness. Breakups and cancer are not contagious, but love is. I wrote all the lyrics for this song right then in the fluorescent lights of the waiting room. My friend eventually made a full recovery, and we recorded this song together. It's about how loving the people around you can completely flip your perspective, even when times seem unimaginably dark. I hope this song can do some good in that respect. I know it has for me.
Enjoy a listen to "Waiting Room" below.