Words + Photos by Anthony Bauer
There are always shows you imagine happening at certain venues that are what you think is the perfect match of artist and venue. Ever since we've become fans of Tycho here on the site, it's always been one of those "I wonder if…" thoughts that, will we ever see Tycho play an outdoor venue in New York City? Well, on an absolutely gorgeous mid-September evening, we were treated to just that: a full set from Tycho at SummerStage in Central Park for an absolutely brilliant evening of music. The band is out on the road in support of their fantastic new album Weather (out via Mom+Pop & NinjaTune) and along for the ride and kicking things off for the night was Poolside.
Poolside hail from Los Angeles, California and they're music definitely shows that with its style. Their music is upbeat with that California sunshine vibe baked right in, which to be honest, was the perfect choice as an opener for an outdoor show. They describe their music as "Daytime Disco" which certainly works because they had the whole crowd dancing along to their set with every note played. One of the true standouts from their set was a brilliant cover of Neil Young's "Harvest Moon." They seemed to have taken this classic song and drenched it in sunshine for an upbeat, danceable song that they made work. What's also impressive is that this cover seemed to transcend the age gap in the crowd as everyone seemed to turn all at once and go 'Wait a minute.. I know this song!' which was awesome to see.  Poolside will be out on the road with Tycho so if you're heading out to see the tour, be sure to get there early.
When Tycho finally took to the stage, there was still a small glimpse of sunlight peeking out beyond the trees of Central Park, and just over some buildings in the distance. The sun was almost fully set, which was the perfect time for Tycho to jump right into the show with set opener "A Walk" off of 2011's Dive, which was pure perfection. Getting to experience these songs right as the shift from day to night was happening around the park was beautiful. We've heard nothing but great things about his legendary sunrise/sunset shows from Burning Man, so getting to experience the first couple songs while there was still some sunlight left was the perfect way to transition from the last seconds of daylight turn into night time.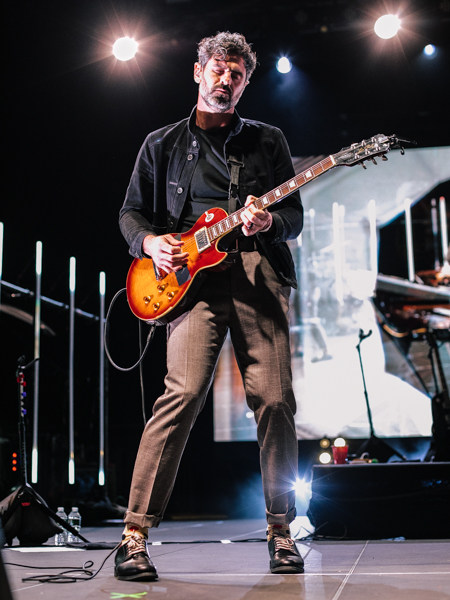 With this latest album, a new era of Tycho has begun with a lot of small changes throughout the entire process with the biggest one being the addition of vocals to his songs with singer Saint Sinner. While this surely seemed to divide his fanbase, I for one am all for it as it shows that as an artist, he is evolving and pushing his craft into newer directions. Along with that one change, he also reimagined his live set with newer visuals playing behind the band as well as the addition of LED light strips on the sides of the stage. While these seem like all minor changes, they're small enough to make a huge difference in how the show flows from start to finish.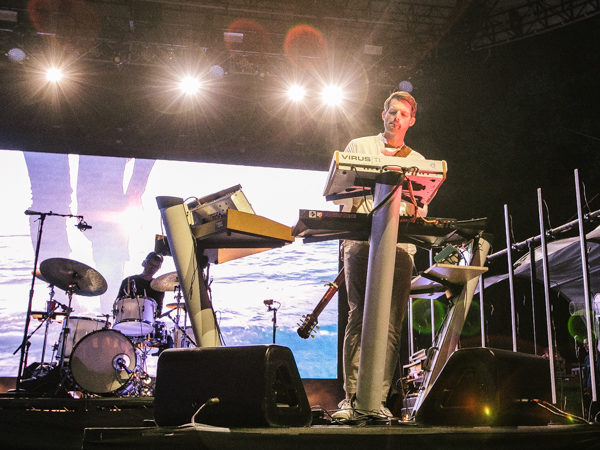 If you don't know the story, Hansen first started out as a graphic designer and did music on the side. When the music started to fully take off, the side project of his then became his full-time gig, while design didn't really ever go away. He does his own design work that can be seen on his album art, merchandise, and even down to the visuals that are projected/synced up to the songs he's playing on stage. As a graphic designer myself, I tend to notice tiny little things that most people won't notice, but it's these little things that I think are so subtle that make his show one of the best shows on the road right now.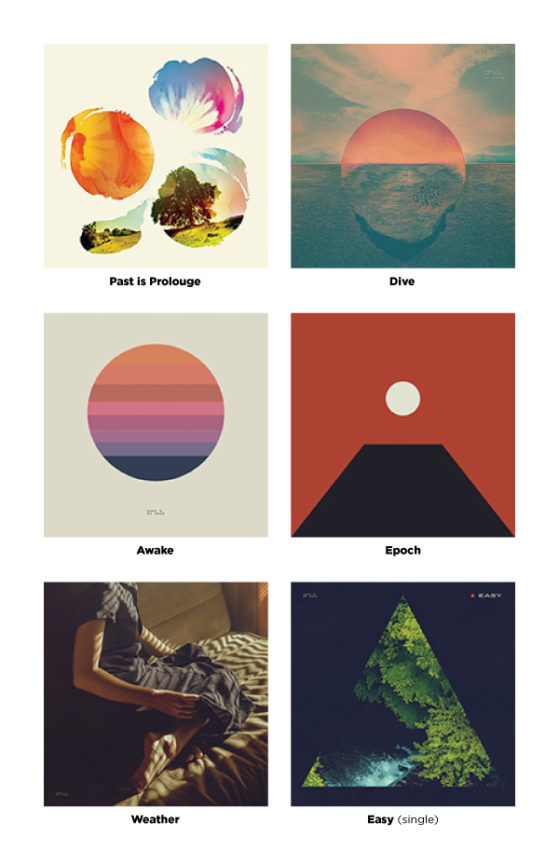 First, each of his albums have its own distinct visual design language (colors, shapes, textures, etc), which you can see above in the image above. You would think that this wouldn't play such a big role in a live show, but you are 100% wrong. One of the big themes with all the art is the idea of shapes, mostly the circle representing the sun. On Awake, the circle is there but with a gradient of color inside. Anytime a song from that album was played, we saw this theme pop up: blocks of color, or moving images living inside of circles. Songs off of Epoch had a red tinge over everything,  and one of the standouts from the set was "PBS" from his first album Past Is Prologue that I wasn't expecting to hear be played at all.
As you can see from the above album art, it is filled with sunshine type imagery that is bright, fun, and cheerful. When "PBS" was being played, the LED light strips on the side of the stage went from bright whites to yellows and oranges, while the screen behind them jumped into some psychedelic looking sunshine images. For songs off of Weather, the imagery behind them shifted from shapes to textures of all things weather-related: clouds, waves crashing, etc while the LED strips went to blues and whites (for water and clouds). It was so subtle, but its that meticulous attention to detail that is out of this world.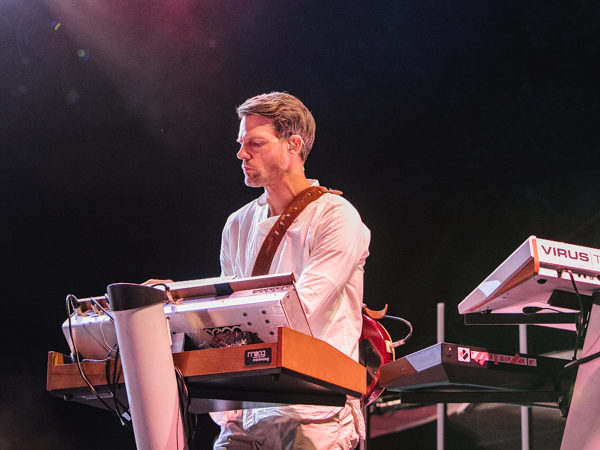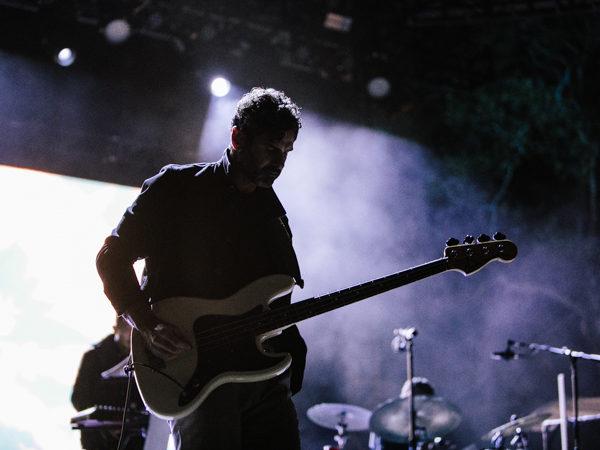 Another thing I noticed was just how loud this show was. Past times we've seen the band, they seem to not stray too far off of the album version at all but we saw them push the limits on some of these songs and have a little fun with them. Guitarist Zac Brown moved around more than I've ever seen, and during "Division" it seemed like his amp got turned up to 11, which sounded fantastic and rawer than I've ever heard before. Drummer Rory O'Conner is also the secret weapon for these live shows, as when Hansen developed these songs I don't think he ever had a live drummer in mind. O'Conner handled these complex drum beats and patterns with ease, and sometimes you forget that it's not a drum machine (or, maybe… he IS a machine). Newest member Billy Kim also plays an important role as newer era Tycho songs feature more real instrumentation, so having a real baseline be played on these songs adds a real layer of warmth that you can't get from a keyboard. It's this breakdown of these complex songs into a live format that also makes this show so exciting. If you are a fan of Tycho and are on the fence, don't hesitate and go see this show if it is rolling through a city near you. We're just counting down the days to when he returns to New York City, because wherever he plays, we'll be there.
Find a full gallery of photos from openers Poolside as well as a full gallery and setlist from Tycho below.
Poolside: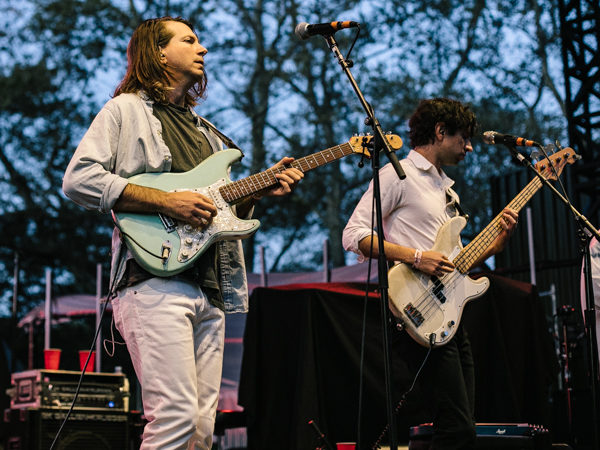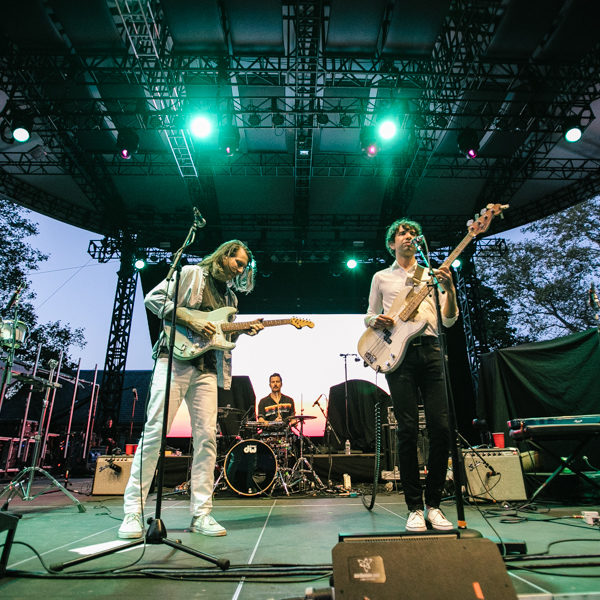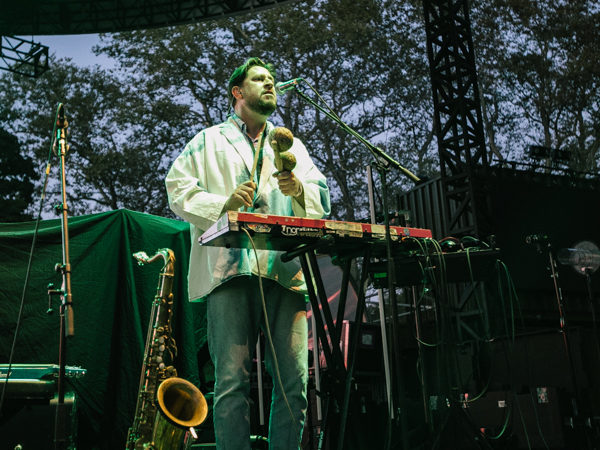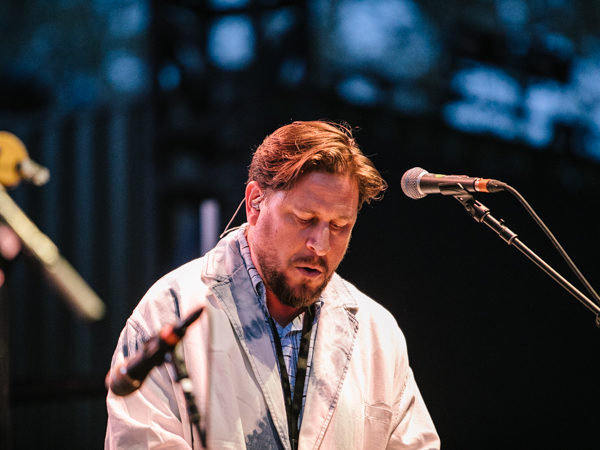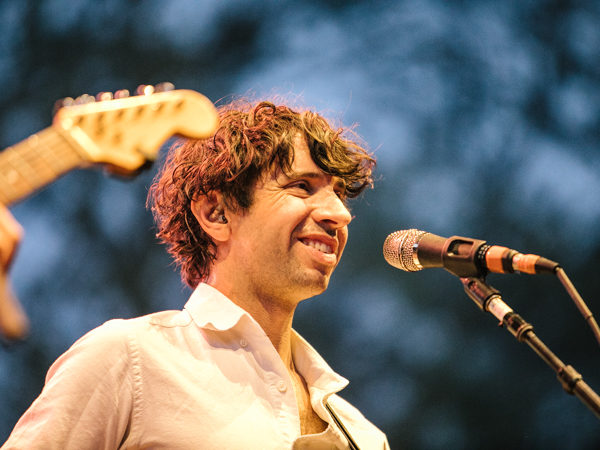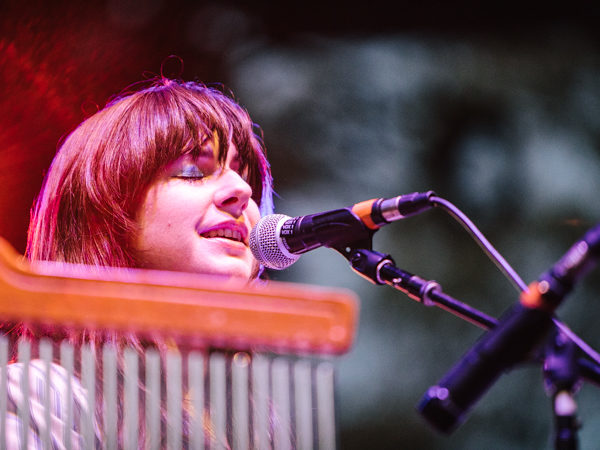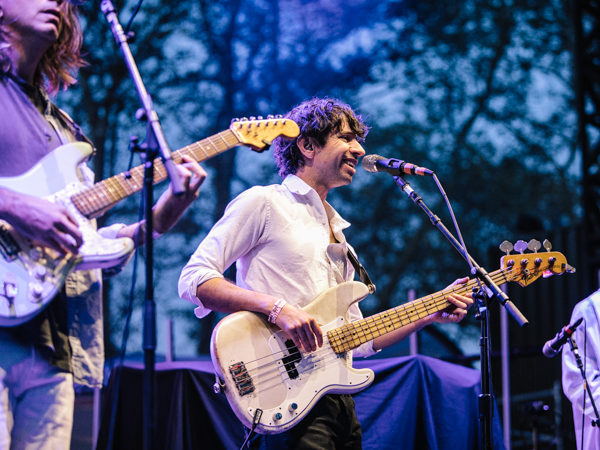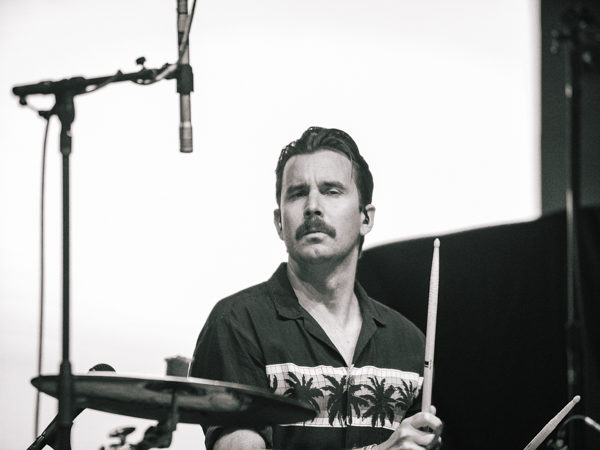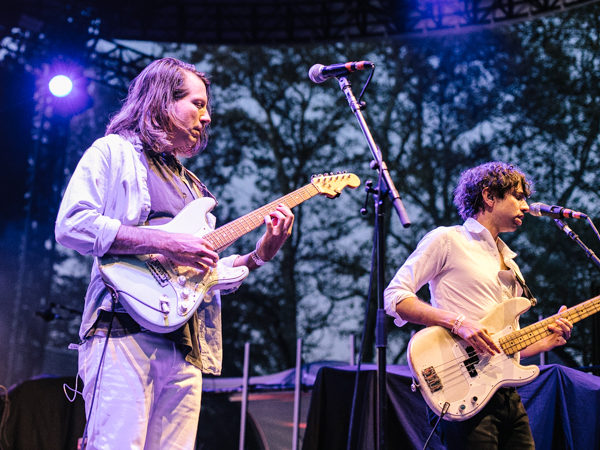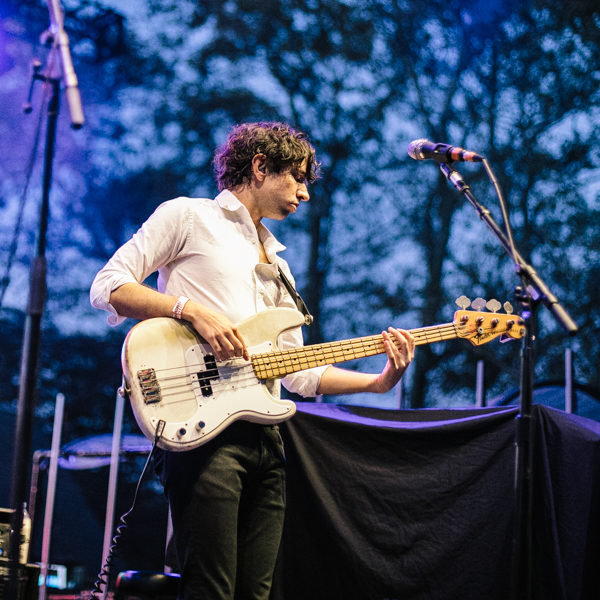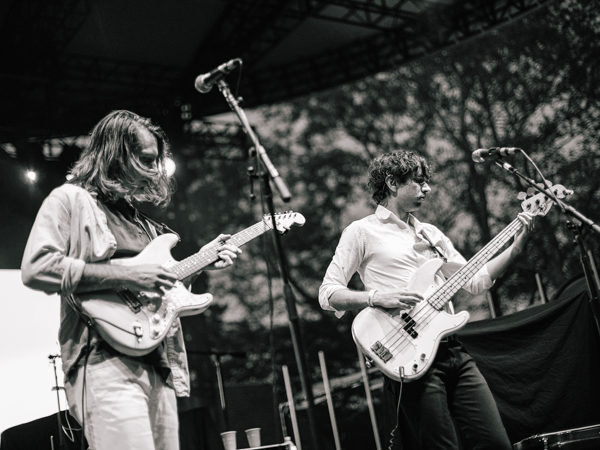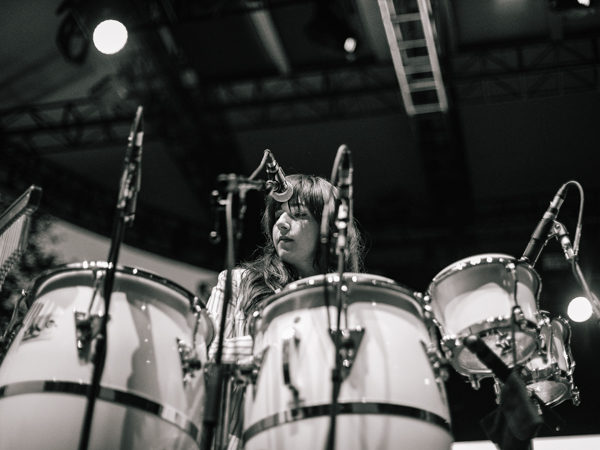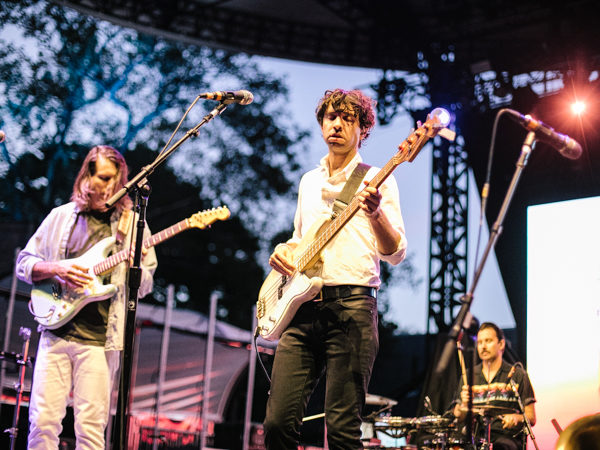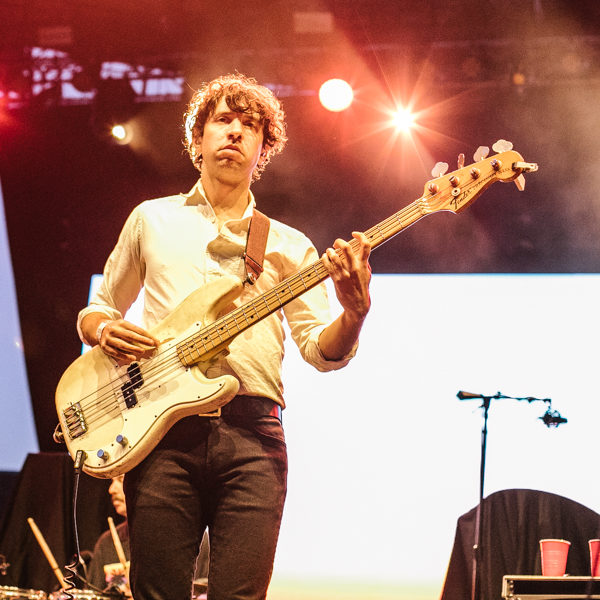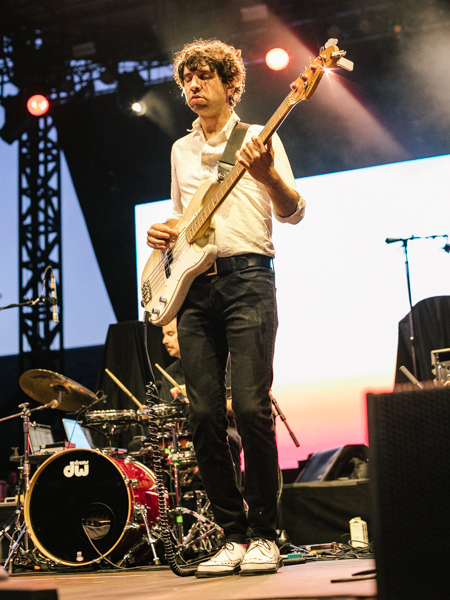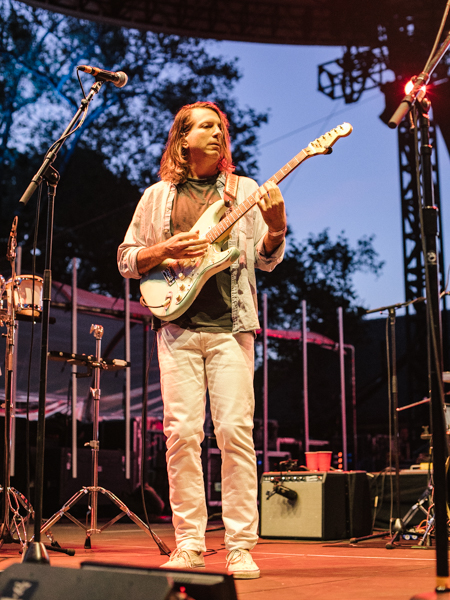 Tycho: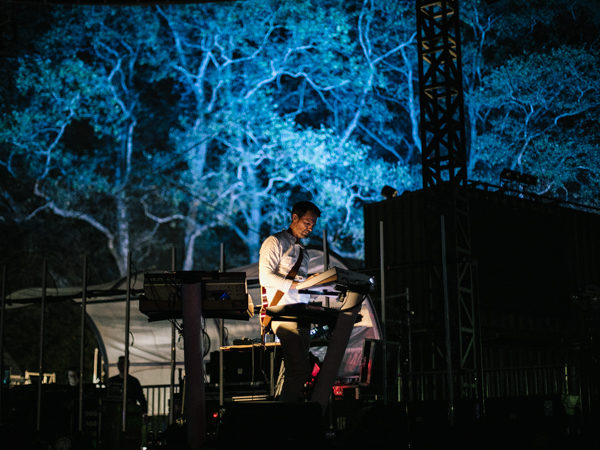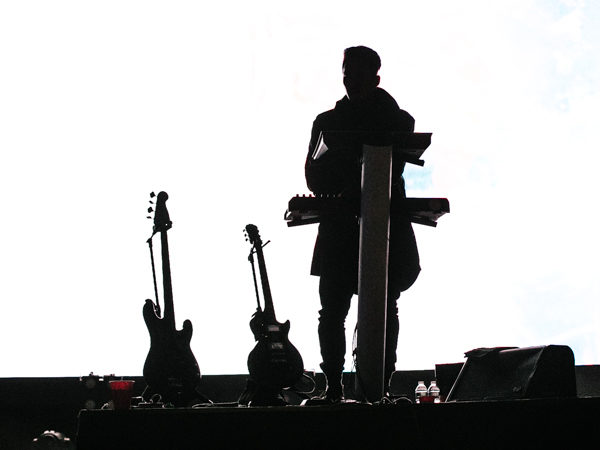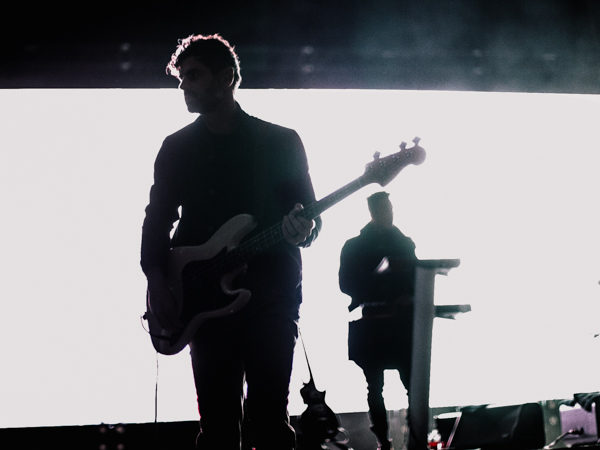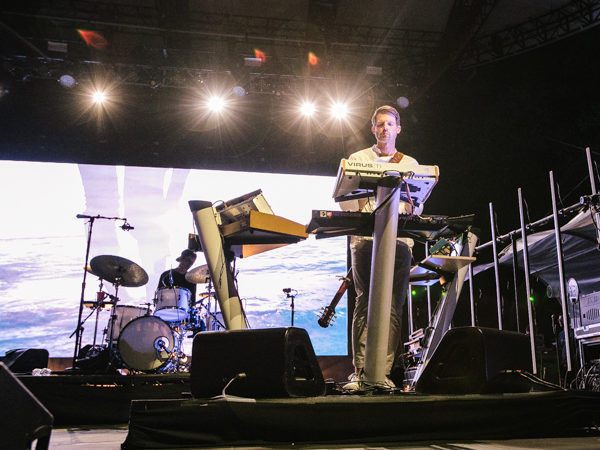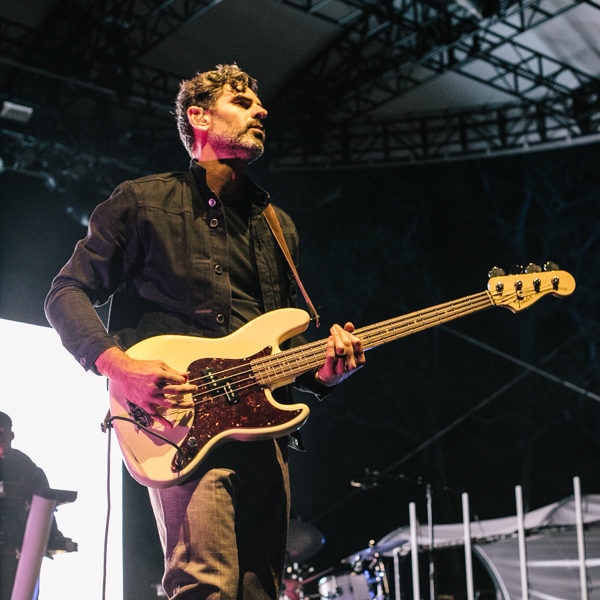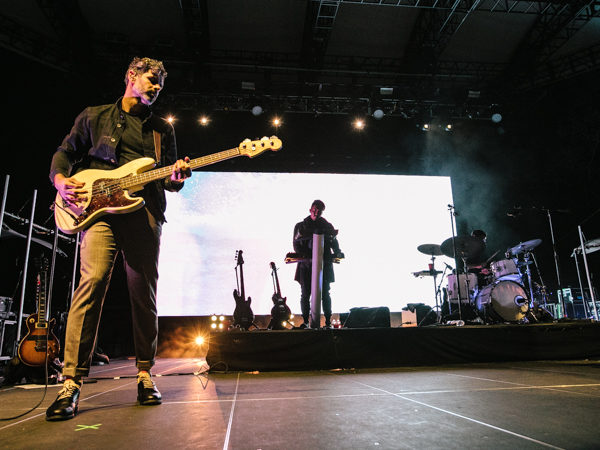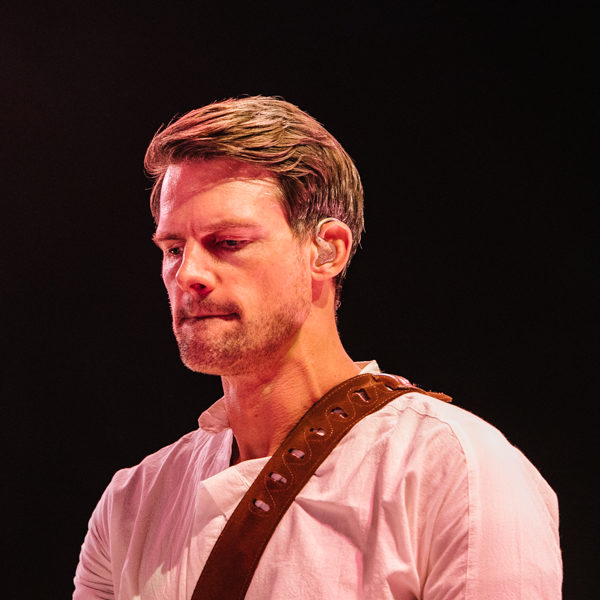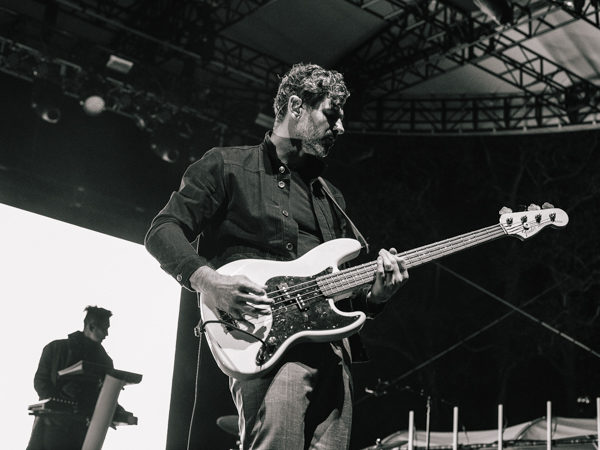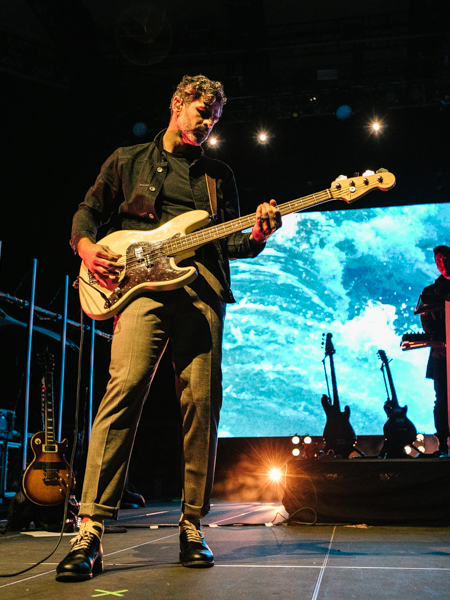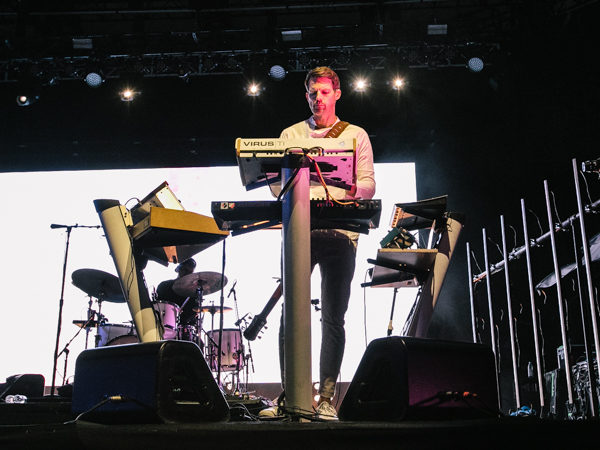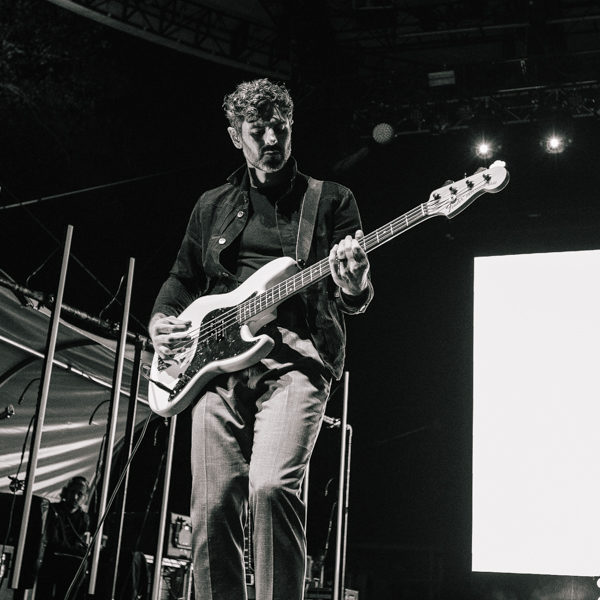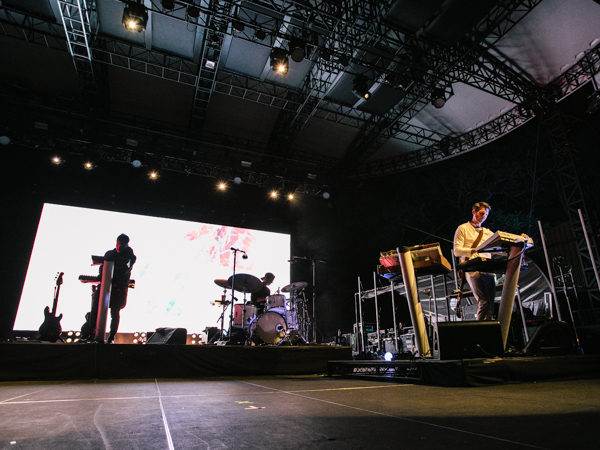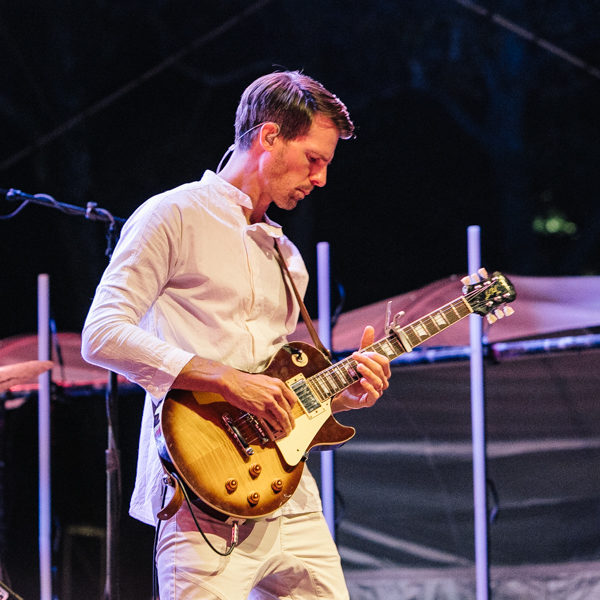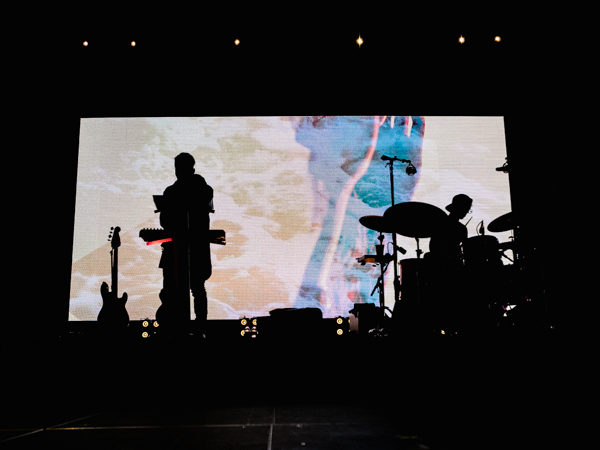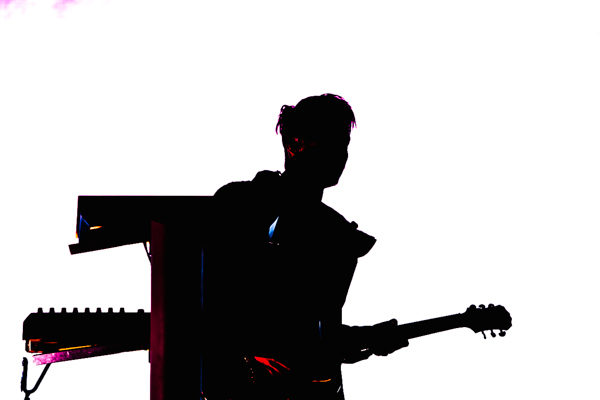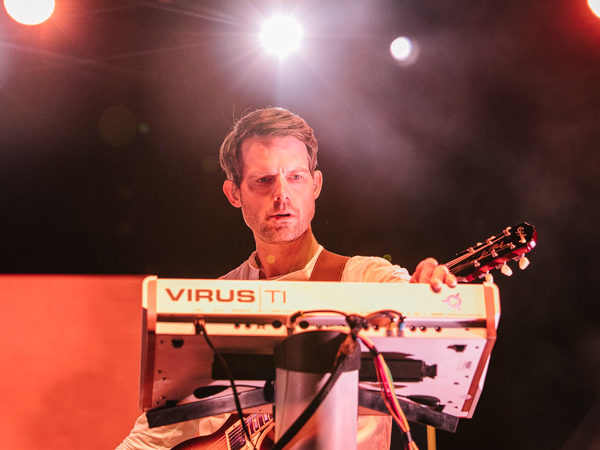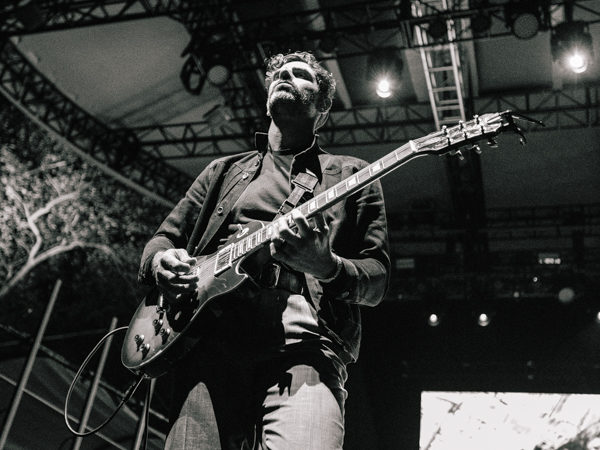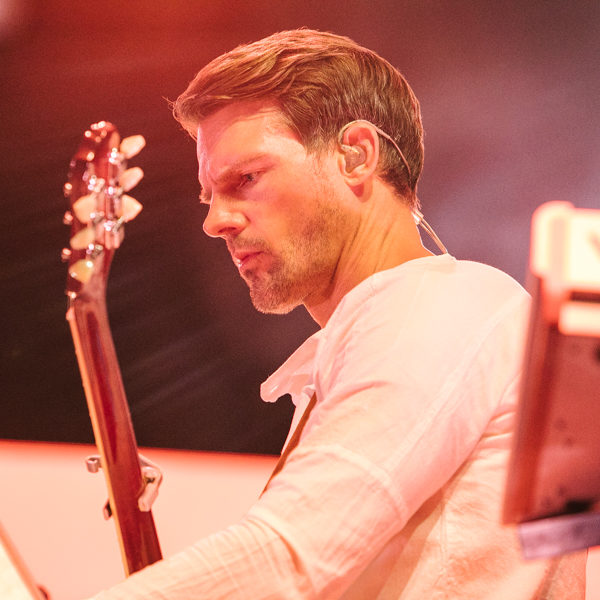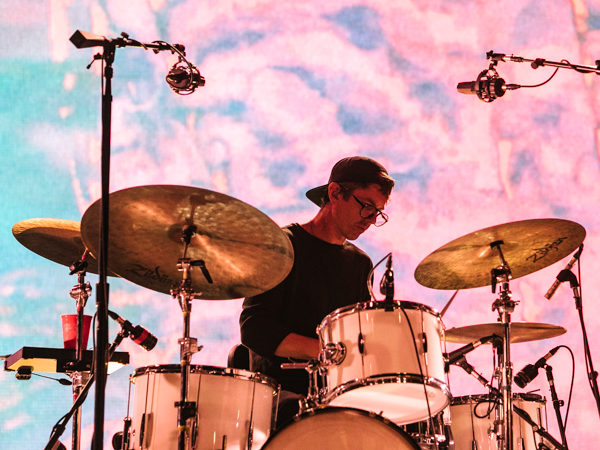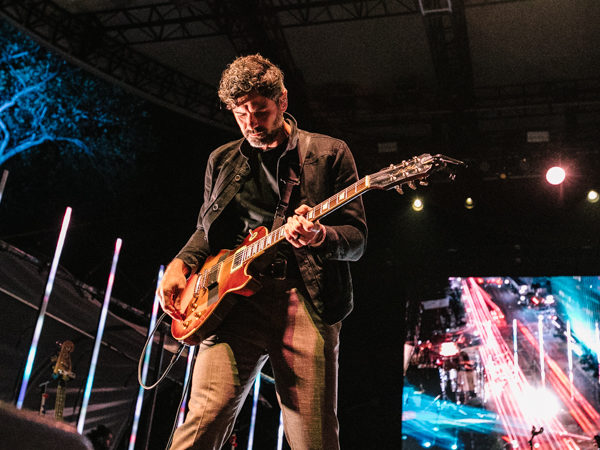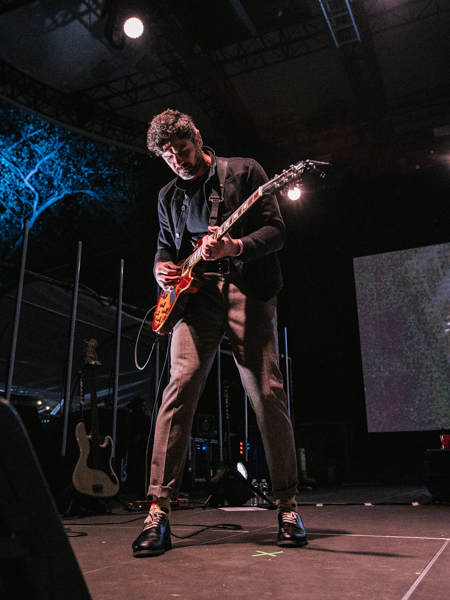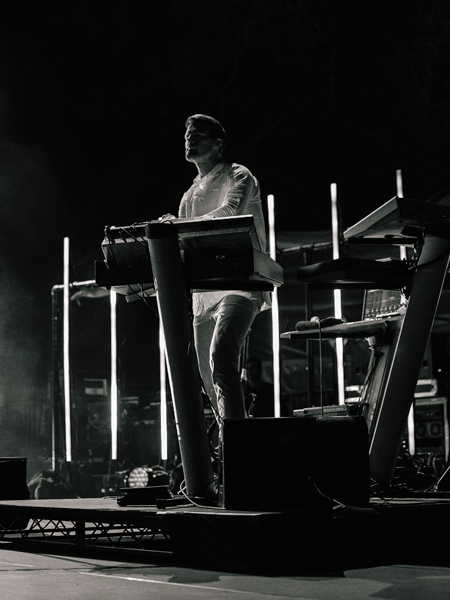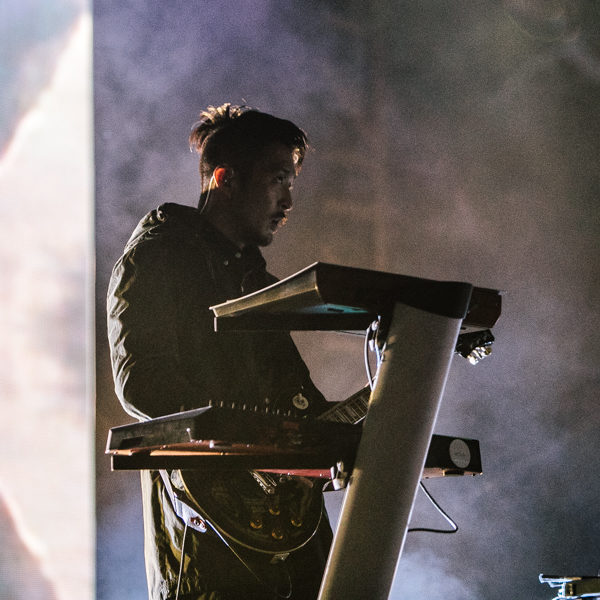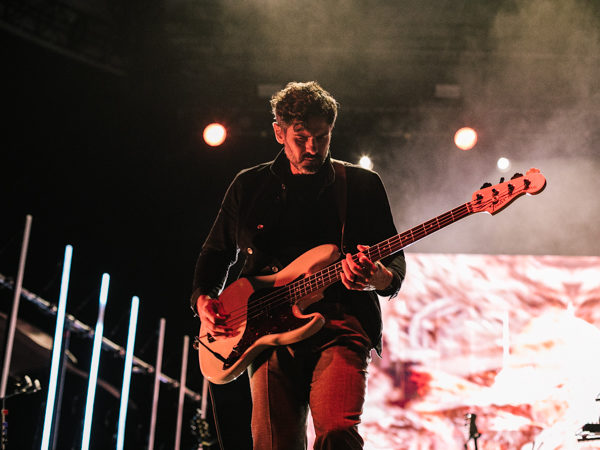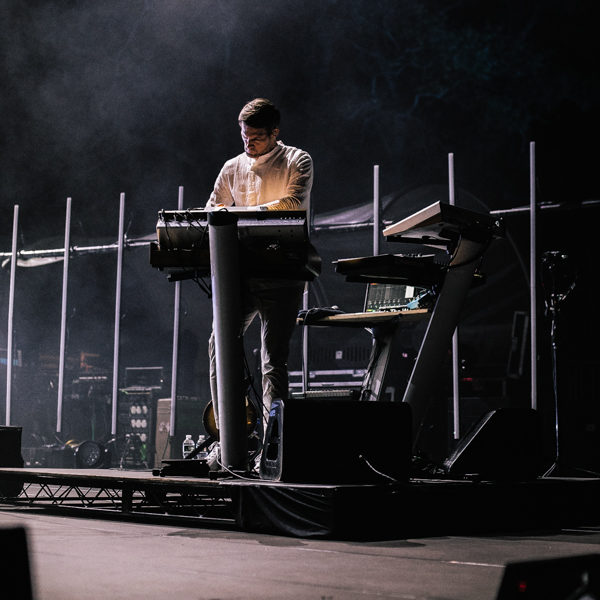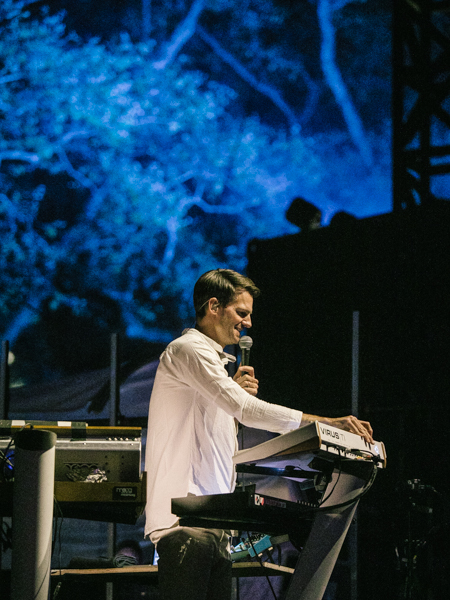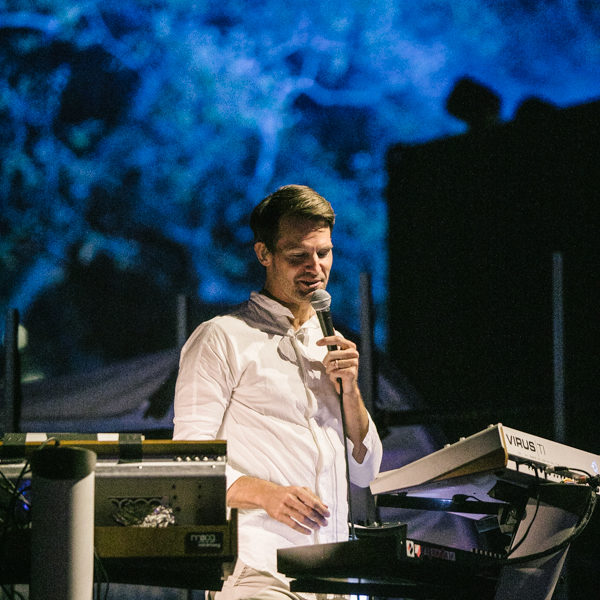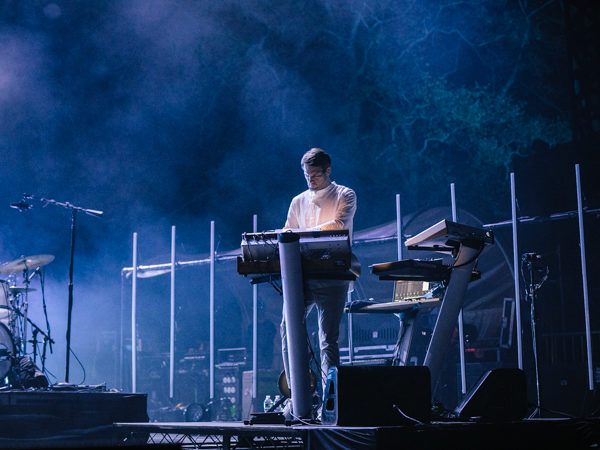 Tycho setlist:
1. A Walk
2. Weather
3. Woods
4. Spectre
5. Hours
6. Japan (with Saint Sinner)
7. How Long (with Saint Sinner)
8. Easy (with Saint Sinner)
9. Pink (with Saint Sinner)
10. Stress (with Saint Sinner)
11. Glider
12. Awake
13. PBS
14. L
15. Horizon
16. Epoch
Encore:
17. Skate (with Saint Sinner)
18. Division
---
Join the conversation