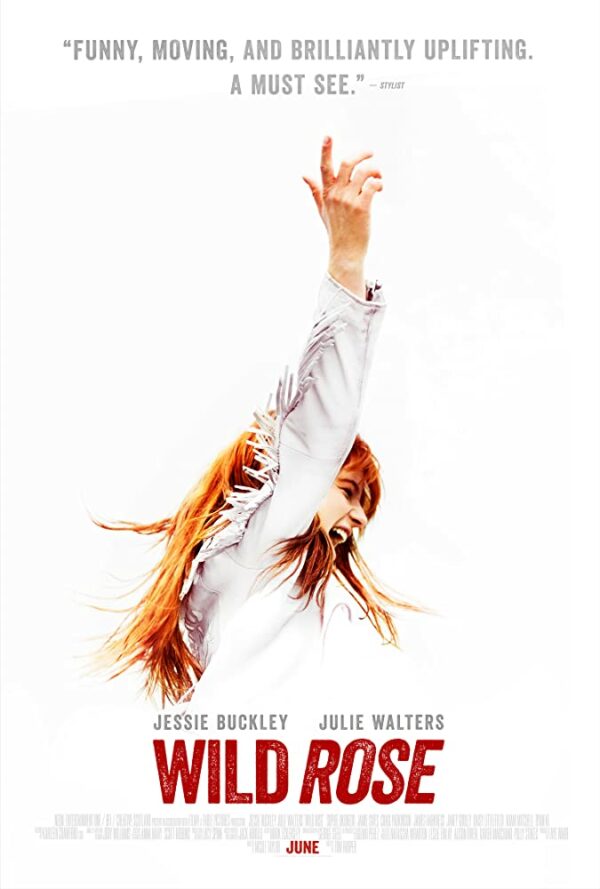 Wild Rose | Tom Harper | June 21, 2019
Rags to riches stories centered around struggling musicians are nothing new at this point (see Yesterday for a recent example), especially less than a year removed from the success of A Star Is Born. Even so, Tom Harper's Wild Rose – which first hit US shores at the Tribeca and Montclair Film Festivals – rises to the occasion and proves that there is still juice left to squeeze out of these stories. All you need is some good writing and a captivating story that has you pulling for the main character despite their shortcomings and flaws. This is very much the case with Nicole Taylor's screenplay – amazingly her first feature film. Her script is in very good hands with Harper who centers it utterly and completely on the revelatory lead performance of Jessie Buckley, who readers may most immediately recognize her from her supporting role on HBO's Chernobyl, in addition to last year's Beast.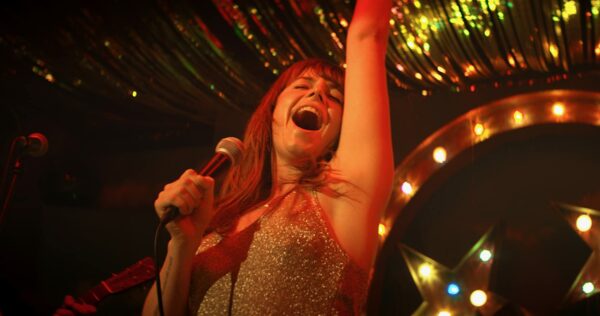 Buckley stars as Rose-Lynn, fresh out of a women's only prison in Glasgow, Scottland and reunited with her two kids (Adam Mitchell and Daisy Littlefield) who have been under the care of their grandmother, Marion (Julie Walters). Rose has trouble readjusting to life out of prison, lacking a relationship or connection with her kids. The only thing that is on her mind is living out her dream of going to Tennessee as a country singer, but it's hard to do so while under strict parole orders, including an early evening curfew. This makes it hard for her to rejoin the house band at the Grand Ole Opry, a country-themed local bar and the only place nearby that embraces the country music scene.
She picks up a housekeeper job with Susannah (Sophie Okonedo), hoping to earn enough to fly to Nashville and live out her dream. They bond over country music, and Susannah encourages her to embrace her talent and pursue her dream, all while Rose keeps her and her family in the dark about her kids and her brush with the law.
Naturally, we're conflicted in wanting Rose-Lynn to live out her dream, given her immense talent, but we continue to see her inner struggle of being stuck at home in Glasgow because of her past sins. Is it worth living out her dreams in a foreign land while her kids continue to resent her for doing so? Will she even make it?
While one could make a strong case that this isn't exactly breaking away from genre cliches, it's all pulled off convincingly because of Harper's steady direction, Taylor's sharp and realized screenplay, and two astonishing performances from Buckley and Walters. In all of their hands, Wild Rose is elevated to a captivating viewing experience that has you rooting for Rose-Lynn all the way, despite her gaping flaws and less than flattering character traits that should make her hard to root for.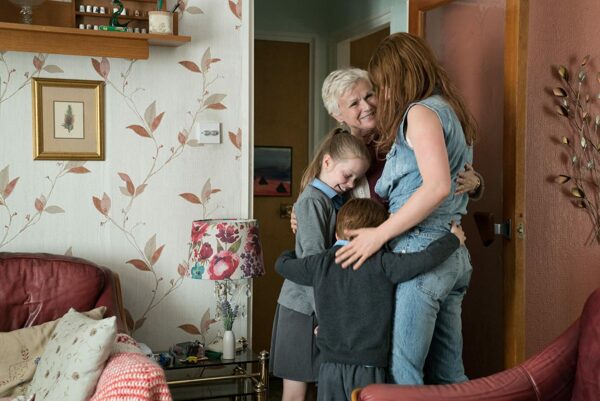 But Buckley completely immerses herself in the role. Not only can she belt out a hell of a tune, but she handles Rose's dramatic arcs with a passion and nuance that should net her all kinds of awards and nominations if this was a fair and just world (which it isn't, given how much of a money-centric horse race the nomination process can be). Getting to see full performances of songs such as "Glasgow (No Place Like Home)" make it hard to imagine anything less than success, and hopefully, the beautiful song will be up for a possible Best Original Song nomination at the 2020 Oscars. The same can also be said about Walters' supporting role. She doesn't need my praise to justify her legendary status, but she constantly delivers emotional realizations and gut-punches, with one particular scene the two share during a key point of the film that left me in awe and instantly registered as one of the year's best scenes.
Wild Rose left a great impression, mainly because of Jessie Buckley's stunning lead performance. She's clearly destined for great things after this, which mirrors the path to glory that we only hope her character finds. This is a star-making performance, one of the great finds of the year so far and the sort of counter-programming to all the forgettable tentpole blockbusters that have been leaving audiences disappointed all summer long (like Men in Black: International, Aladdin, Godzilla, and Dark Phoenix, among others).
Rating: 8.6/10