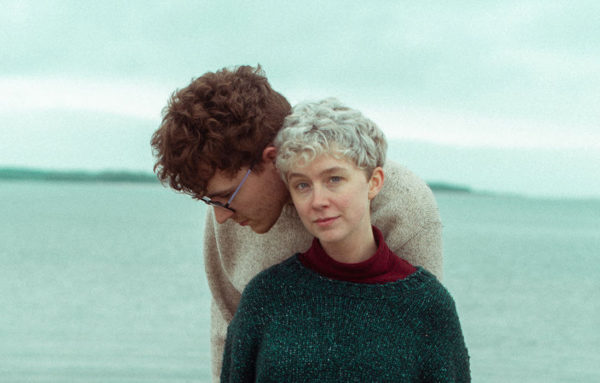 Giant in the Lighthouse is the Allston, Massachusetts duo of Peggy O'Sullivan and Adrian Sympson who have shared their new single "Frame," the second one taken from their debut EP Waving, which will be released on June 28.
The track, led by the gentle fingerpicking of an acoustic guitar and the lovely vocals of O'Sullivan, paints a nostalgic picture that is as melancholic as it is equal parts hopeful as new things lay ahead.

According to the band, "Frame" is "about being homesick, and the feelings that well up when you first move away from the people and places you know and maybe took for granted." As O'Sullivan describes:
I wrote "Frame" in my sophomore year of college. I was annoyed because I was still too homesick to enjoy myself. Nostalgia dominated my life, and a lot of my home friends felt the same way. Looking back on it now, from out the other side, I still believe we had something special.
Find a stream of the lovely "Frame" below.