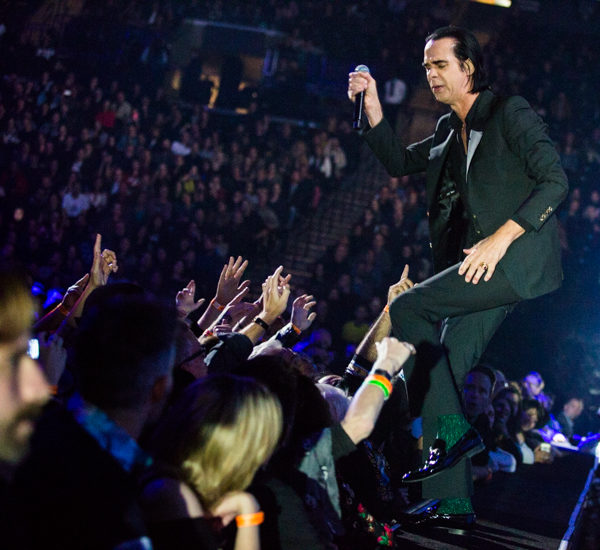 On October 26 Nick Cave & The Bad Seeds set up shop for a big-time performance at Barclays Center, quite a large place to see Cave and his band put in work (we last caught him in 2014 at Prospect Park). Although they last released an album in 2016 with Skeleton Tree Cave & The Bad Seeds are still hard at work touring, which helps explain how even after all these years they're able to occupy a space such as Barclays when so many of his peers from his era are at rooms such as Irving Plaza or Bowery Ballroom.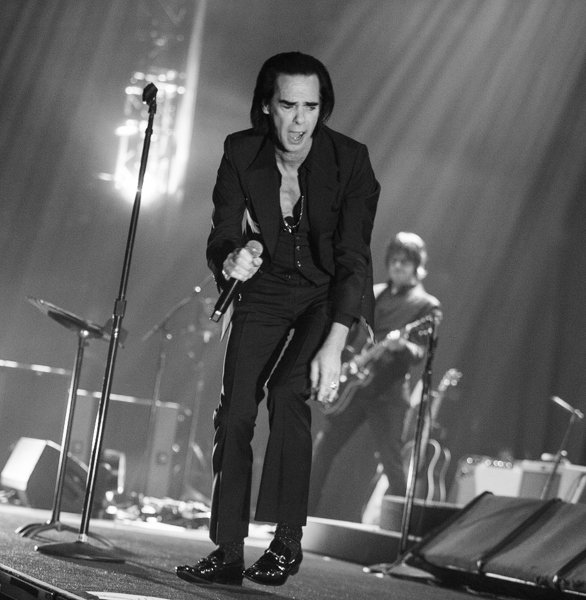 The real reason is the power of his songs and the outstanding discography that he has put out throughout the years, most recently with the excellent Skeleton Tree as well as 2013's Push the Sky Away. Then there's also the manner in which Cave performs, with a platform placed in front of the crowd barricade up front, allowing him to navigate the sea of devoted fans who reach out to him in a godlike fashion as he performs mere inches from their faces.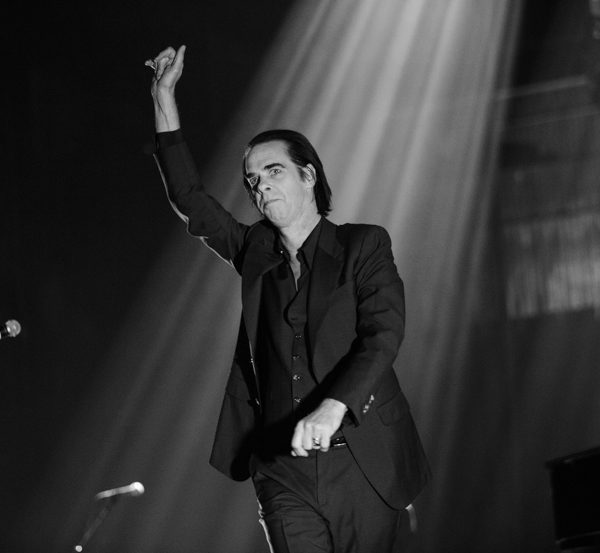 It's a sight to behold, especially considering Cave is 61 and still able to move around as fluidly as he does, jumping from the stage and to the crowd – and even going into the crowd during "The Weeping Song," coming out to finish the end of the song on a platform in the middle of the room. There were yellow balloons bouncing around him, which he proclaimed was not his idea and he jokingly asked not to be photographed with them. He then brought as many fans as he could seemingly fit on stage for "Stagger Lee" and "Push the Sky Away" before returning for a three-song encore of "City of Refuge," "The Mercy Seat" and "Rings of Saturn."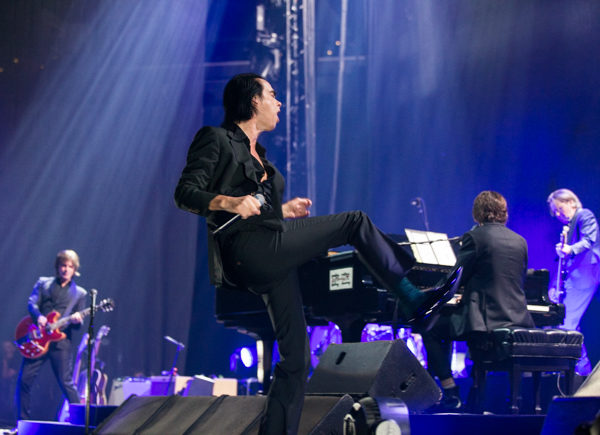 The performance lasted 2 1/2 hours and was an astonishing journey that fans won't be forgetting anytime soon.
Find a full gallery of photos from the performance posted below, along with the setlist.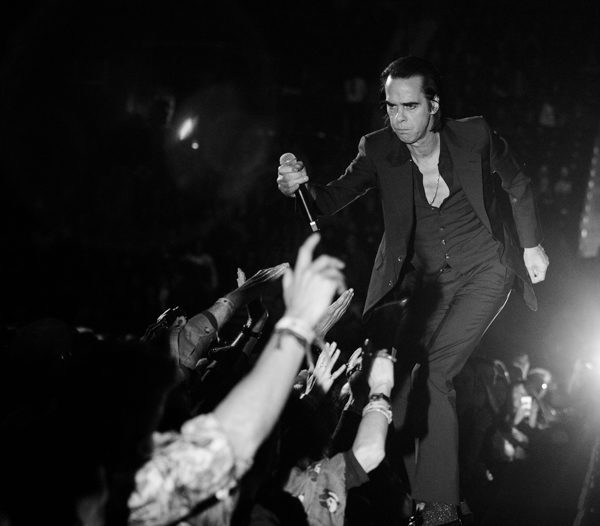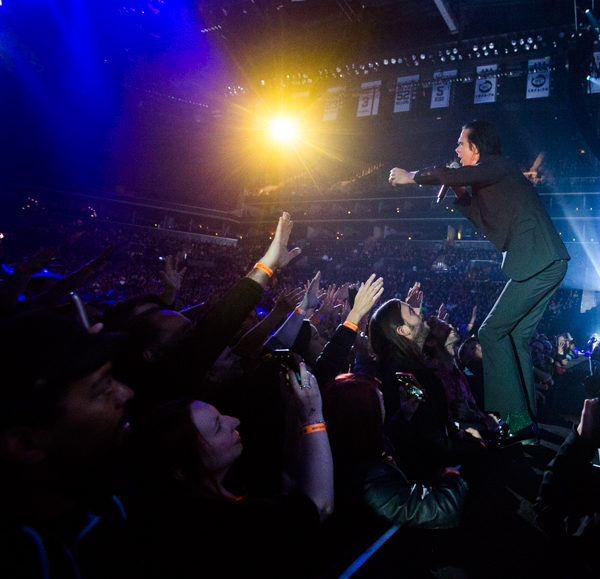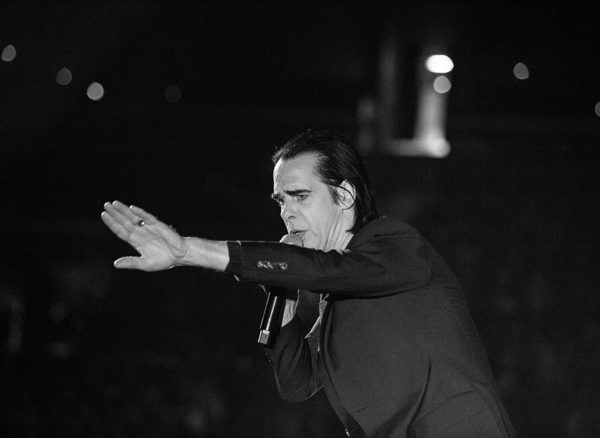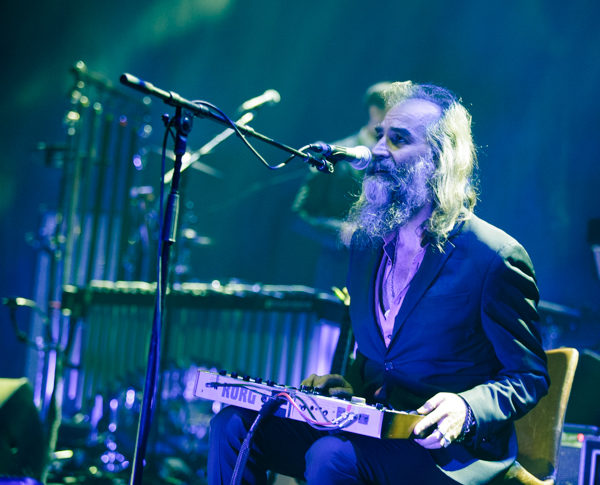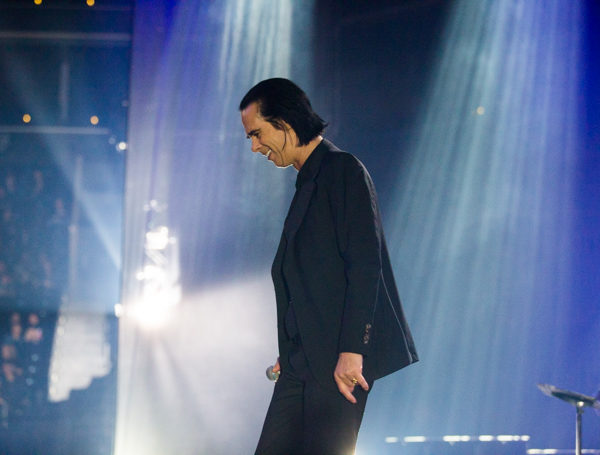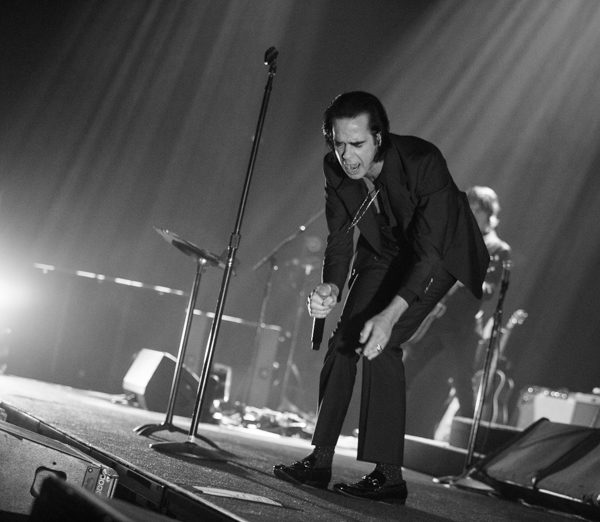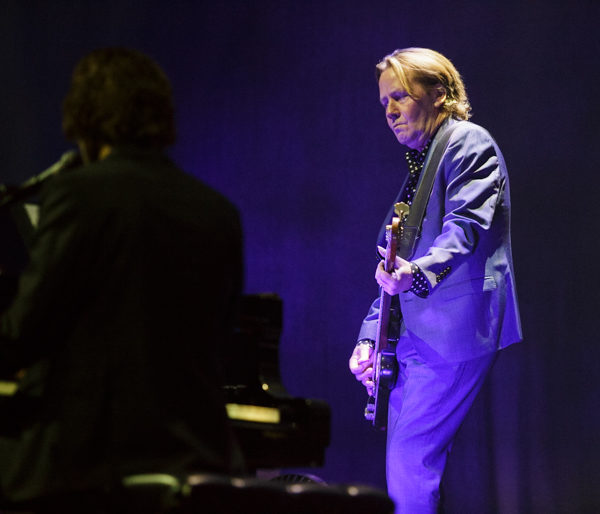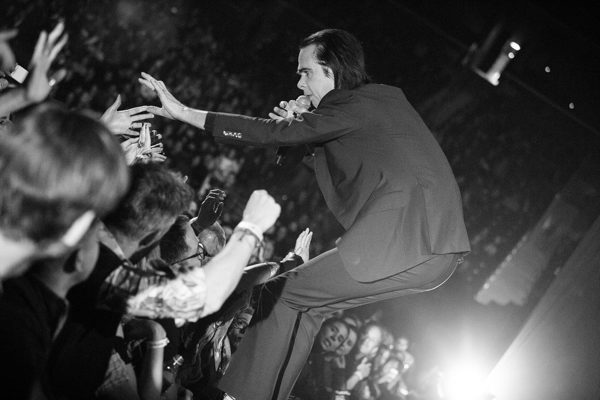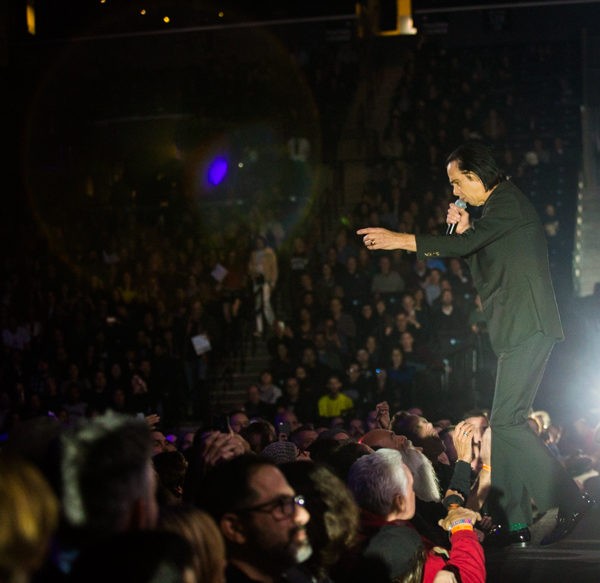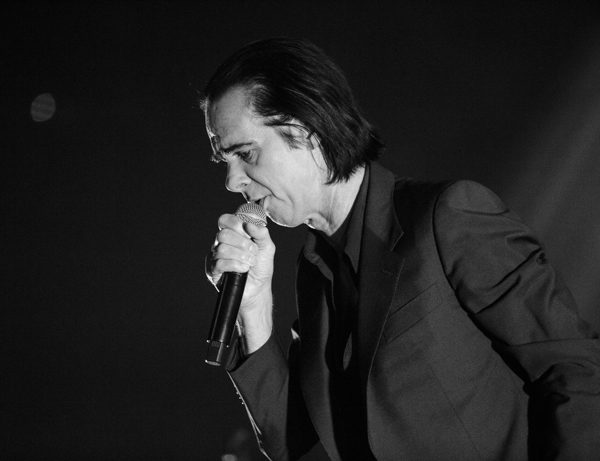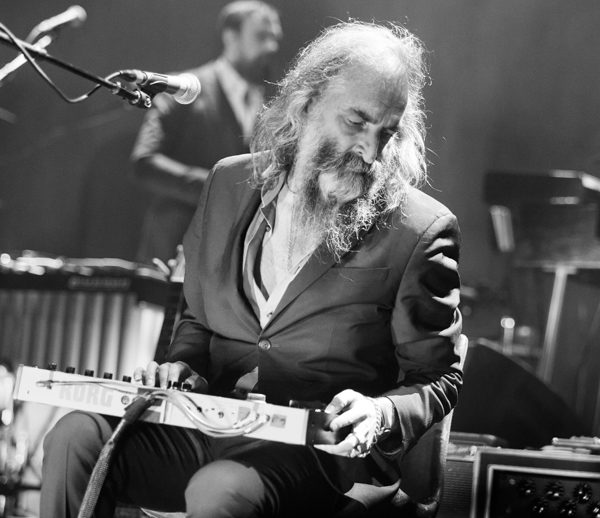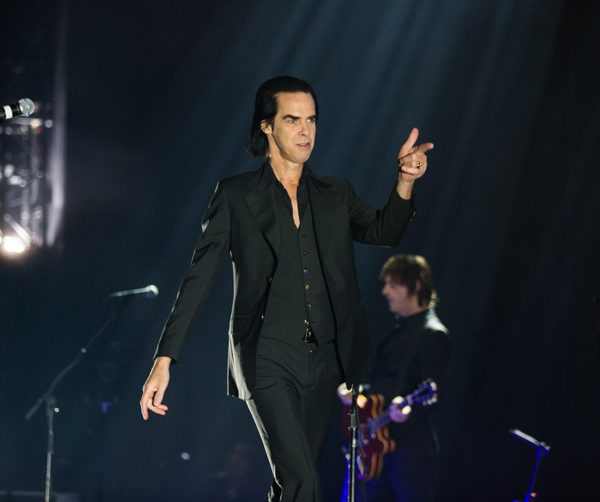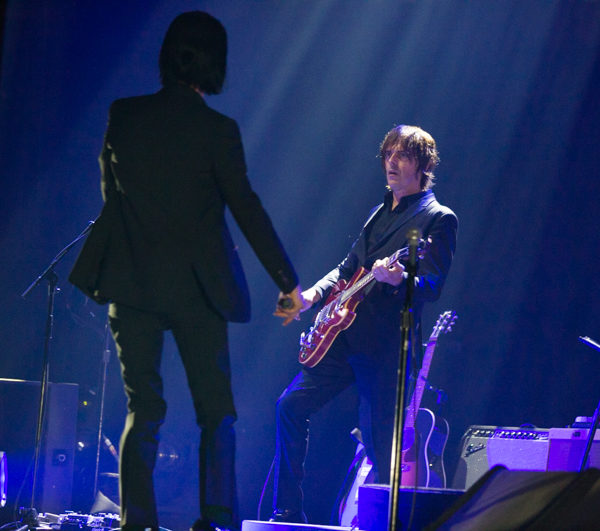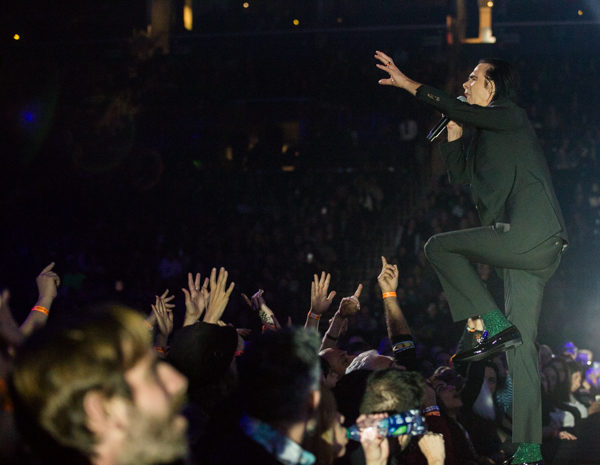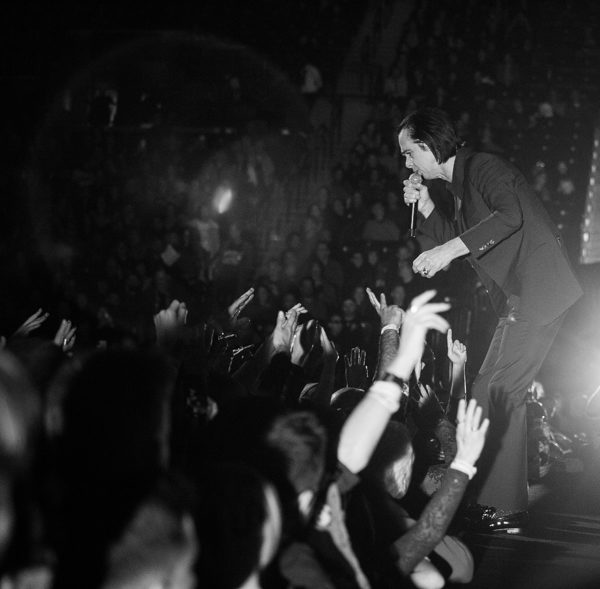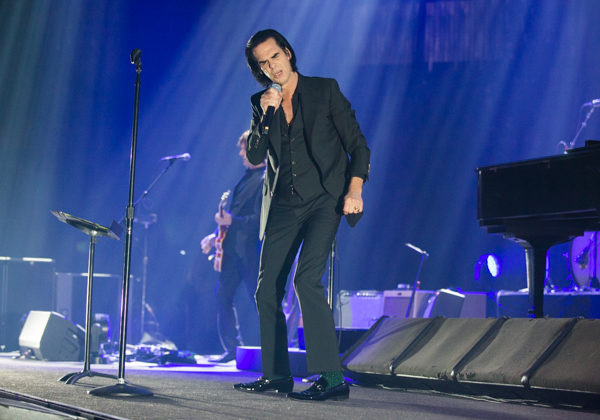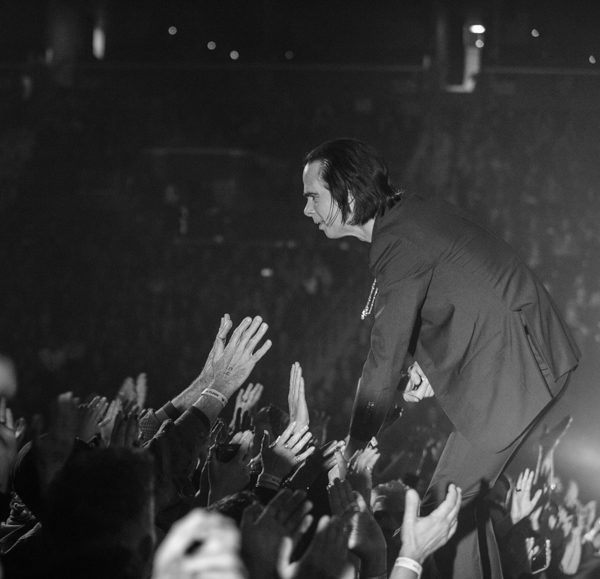 Nick Cave setlist:
1. Jesus Alone
2. Magneto
3. Higgs Boson Blues
4. Do You Love Me?
5. From Her to Eternity
6. Loverman
7. Red Right Hand
8. The Ship Song
9. Into My Arms
10. Shoot Me Down
11. Girl in Amber
12. Tupelo
13. Jubilee Street
14. The Weeping Song
15. Stagger Lee
16. Push the Sky Away
Encore:
17. City of Refuge
18. The Mercy Seat
19. Rings of Saturn
---
Join the conversation